Advertisement

Luca Malacarne, head chef of Novikov Restaurant & Bar in London, in an exclusive interview with columnist Riccha Grrover for Asian Lite International Newspaper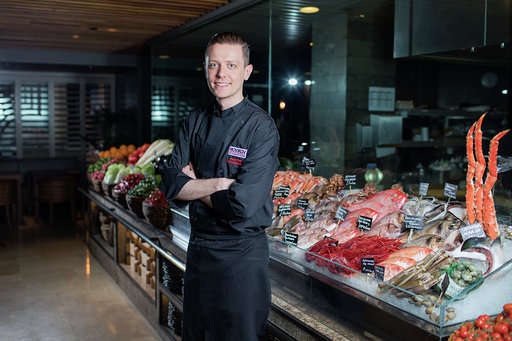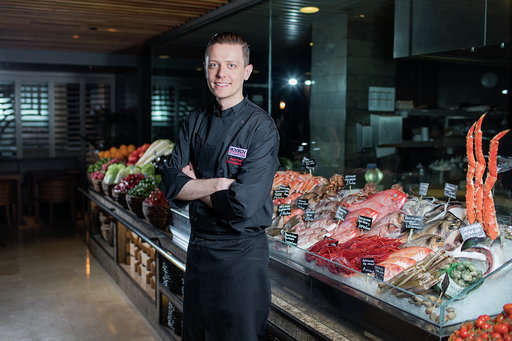 Novikov name has become a byword for high-end dining in London. Novikov Restaurant & Bar was the first restaurant outside Russia for the Novikov Restaurant Group, the phenomenally successful company headed by Arkady Novikov, the restaurant guru who has changed the face of dining in Moscow.
Located in the heart of London Mayfair, Novikov Restaurant & Bar combines a superlative culinary offering with innovative contemporary interiors. Novikov Asian Restaurant specialises in Pan Asian cuisine, with a menu designed by highly skilled and experienced former Senior Sous Chef and now Head Chef Luca Malacarne. Malacarne is known for experimenting with ingredients and cooking methods that is evident in dishes showcased and on offer at the restaurant.
FnB Columnist and restaurant reviewer Riccha Grrover caught up with Luca about his career as a head chef, what makes Novikov the rage that it is, advice he would give to budding chefs and all things food!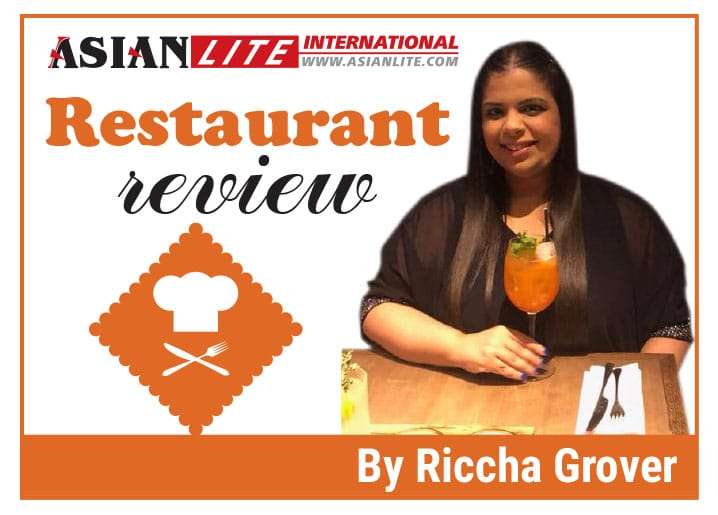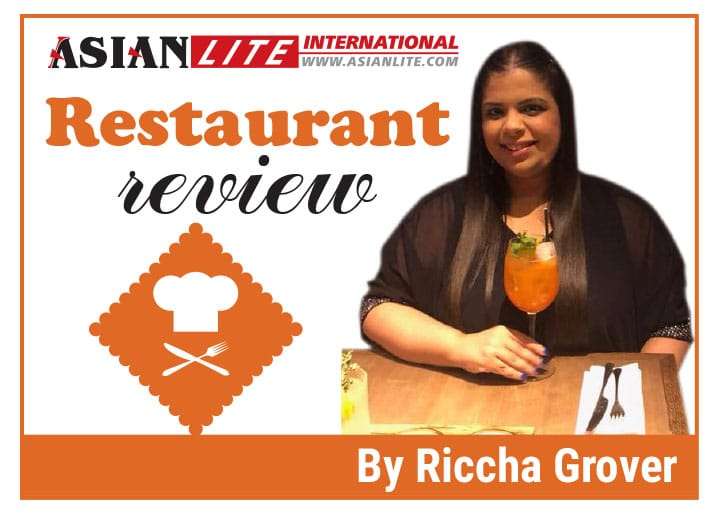 Riccha Grover (RG)-When did you decide that you wanted to be a chef? What are the various kitchens you have worked in before you decided to specialise in Asian cooking?
My passion for cooking started from the inspiration I got from my family who have their own businesses. At the age of 14, I was going to school in the day and working in the night with my family in their food business . I've worked in Italian, Spanish and French kitchens and after that I move to Asian cuisine which is something I'm passionate about I honed my skills working at my family's farmhouse restaurant in Bologna. From there I moved to a renowned local fish restaurant, Marconi, where I learnt new ways of cooking and how to plate dishes.
Following a brief sojourn in Valencia discovering Spanish cuisine, I then travelled to London in 2006 to work for the Criterion restaurant under the tutelage of Marco Pierre White. There I spent three years working for every station. Deciding to move back to Italy I was appointed head chef for the first time, in a traditional restaurant on the island of Ischia. Back in London, I was asked to join the team at Cocoon, one of the capital's leading Pan Asian restaurants, where I quickly developed a passion for Asian food. I spent five years at The Asian Restaurant at Novikov since 2012, where I moved up the ranks to become head chef in 2017.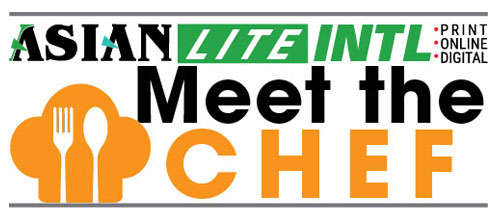 RG- When did you join the Novikov Mayfair and since heading the kitchen what changes have you brought about in an already established high and mighty brand?
I joined Novikov Mayfair in March 2012 and several changes have been made all to make the dining experience better than ever for the guests but one thing I must say that I always discuss with my team collaboratively how to improve in an ongoing manner and stay on top of our game!
RG-Tell us about the huge menu at Novikov- where all does it get its inspiration from? What's the idea behind a big menu as you currently have? Do you have any specials or is it always a set ala carte menu?
The idea behind a such huge menu is to give choice to our guests from a wide variety of options all that get inspiration from pan Asian cooking. We have specials every day according to what's available and coming from the market in addition to the ala Carte.
RG– Tell us about the interiors- decor, music and layout of market area- how does it compliment the cuisine?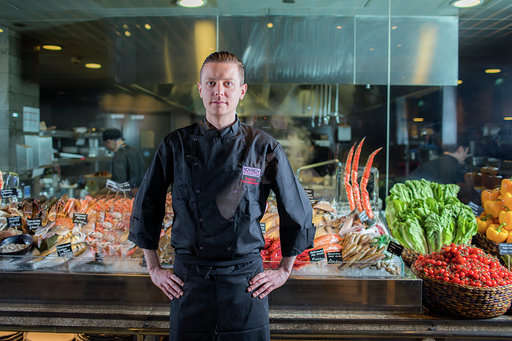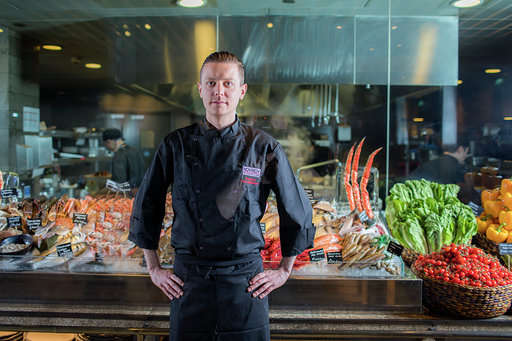 The venue has beautiful fresh vegetables and fish/seafood market stall display area which matches very well with the kitchen because we can work out many different recipes and fresh innovative styles of cooking. Talking of interiors the cool granite walls in the restaurant complement the striking lacquered ebony bar-counter decorated with a jade stone belonging to Arkady Novikov himself. Materials used in this area – wood, stone and leather – are all natural. They are offset by subtle features such as a wall of cracked stone and bamboo chandeliers. The atmosphere here is at once welcoming and relaxing, but subtle enough not to distract from the food itself.
A real feature of the Asian Restaurant is its open kitchen. Fronted by an amazing display of seafood and vegetables, it evokes the atmosphere of an Asian food market.
RG- What vibe and dining experience can guests expect when they think of Novikov's Asian restaurant?
Novikov is all about lovely food, great service and good vibes. It's a combination of everything and more! Be prepared to be spoilt for choice in terms of menu options. Glamorous feel and upbeat buzz add to the experience and it leaves one feeling all set for a great meal out!
RG– What are your top three favourite dishes on the menu which are a must try for first time visiting diners? Do you cater for varied dietary needs in your menu?
My favourite three dishes are live king crab cooked in five different ways, tuna carpaccio and mixed seafood/fish platter cooked in different ways as robata, tepanyaki, wok and tempura. I think these can definitely be highlighted as must try's at some point. We have a big varied menu and we cater to all discerning palates and dietary requirements.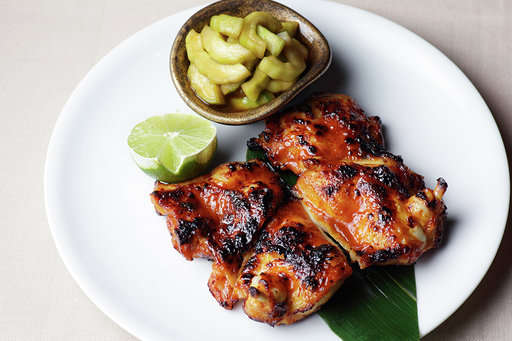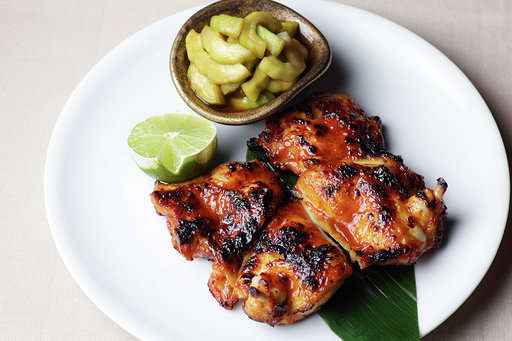 RG– What keeps you inspired or motivated in your profession on a daily basis?
What keeps me motivated is that during work hours at Novikov there are always plenty of things to do and as a busy restaurant it needs a lots of work and there's never a dull moment, keeps me on my toes and it just keeps me motivated to keep creating and doing better than ever.
RG-What is a typical day for you? How many covers do you do in the restaurant daily ? And how big a team of chefs do you need to keep the flag flying high of Novikov brand?
We normally do about 400/500 covers daily. Typical days involve lots of preparation, good communication, cooking, creations, staff management, guest service… We need about 60 chefs to provide top standards and be always on top of our game!
RG– Who are the celebrities that are regulars at the restaurant?  What's the most memorable meal that you have cooked at Novikov so far and for who's table ?
There are many footballers, actors, singers, businessmen who swear by our restaurant. But every customer is the same to us in terms of how we make them feel – truly welcome and truly special with seriously good meal on offer. When guests leave happily and become regulars -that's a good feeling and keeps me happy and makes it a memorable day from a chefs perspective.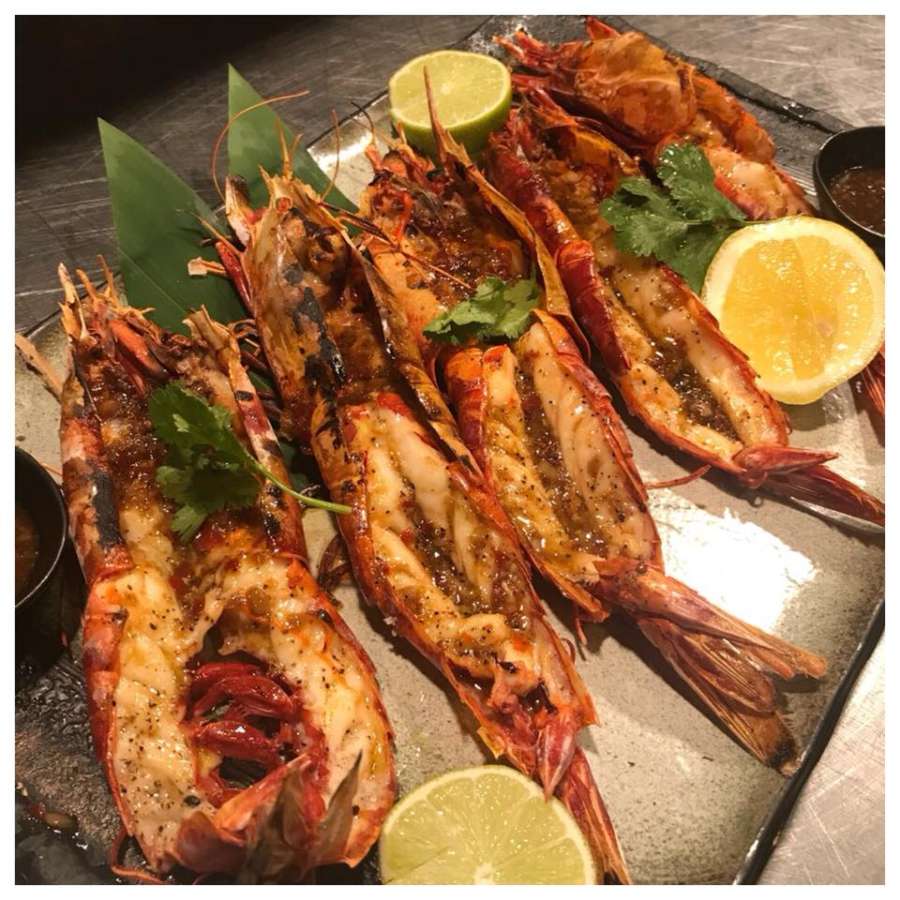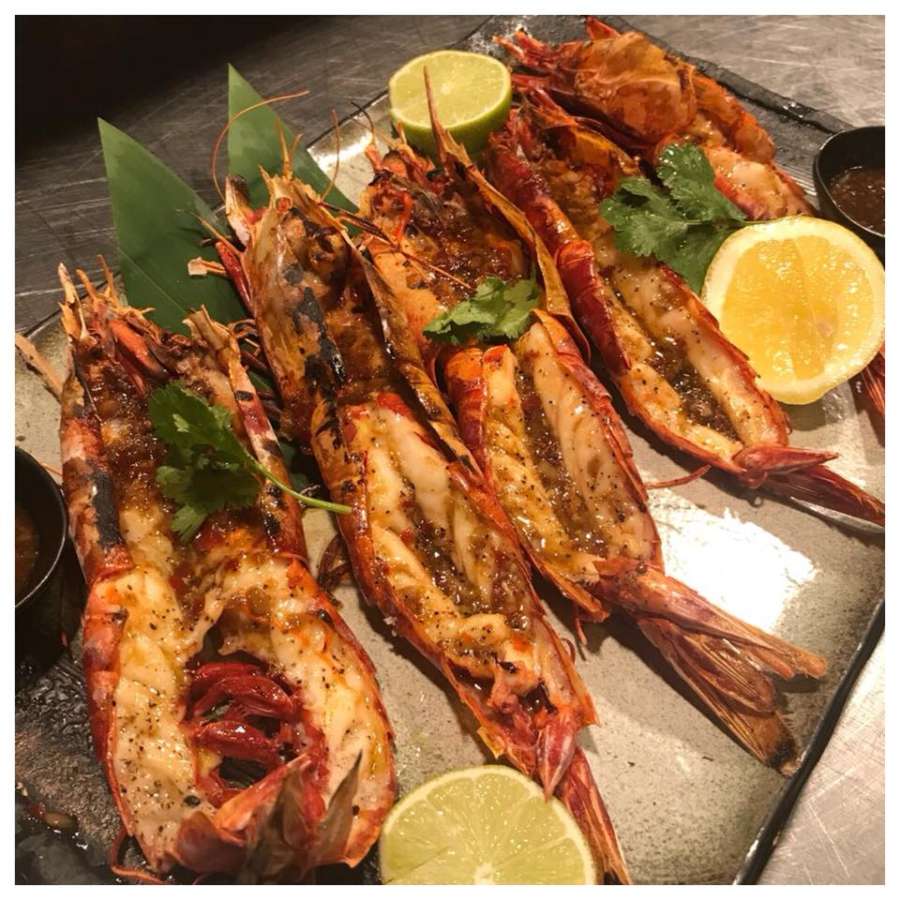 RG– Do you host any special chef's table with a bespoke tasting menu and/or cooking masterclasses for groups who may wish to learn a trick or two of fancy and fulfilling dishes from you ?
No. We only serve from our big ala carte menu with requests taken for likes and dislikes and dietary needs as much as possible.
RG– What is it that makes diners return back to Novikov time and again in your opinion?
It's the full package they receive in terms of the overall experience as mentioned before that makes them come back for more and try different dishes each time and find new favourites. And long may this continue!
Novikov's Asian room features soups, salads, sushi and snacks alongside dim sum, rice, wok and noodle dishes and options from the charcoal grill. The service is impeccable and dishes are delectable.
There's a private jet menu too, should you need dinner delivered straight to the runway!