Advertisement

All Parties' rallies behind UK MP Tan Dhesi's joint initiative with SEVA Trust & AVM for direct London-Amritsar flights….reports Asian Lite News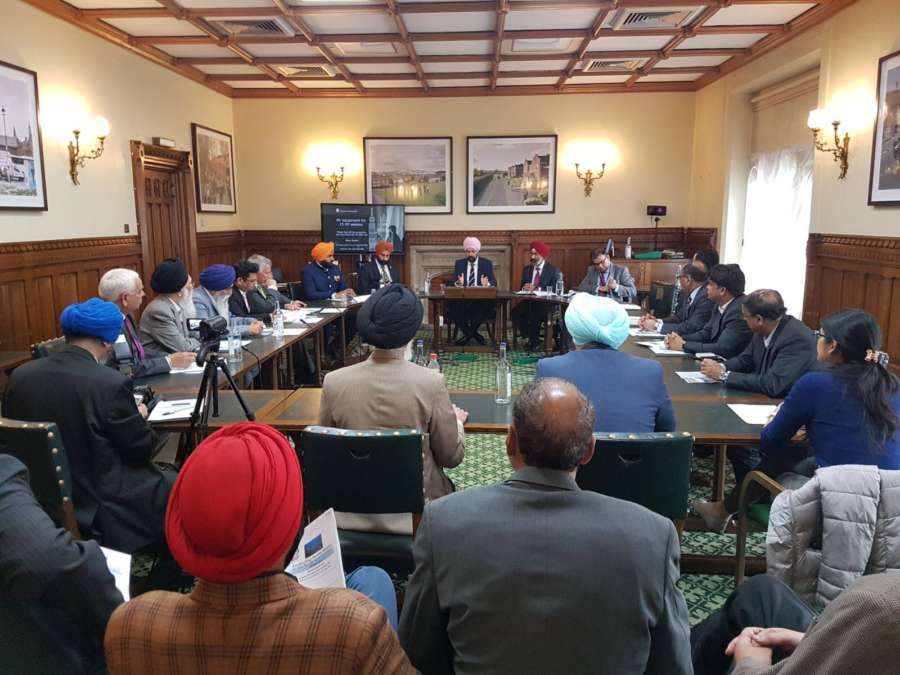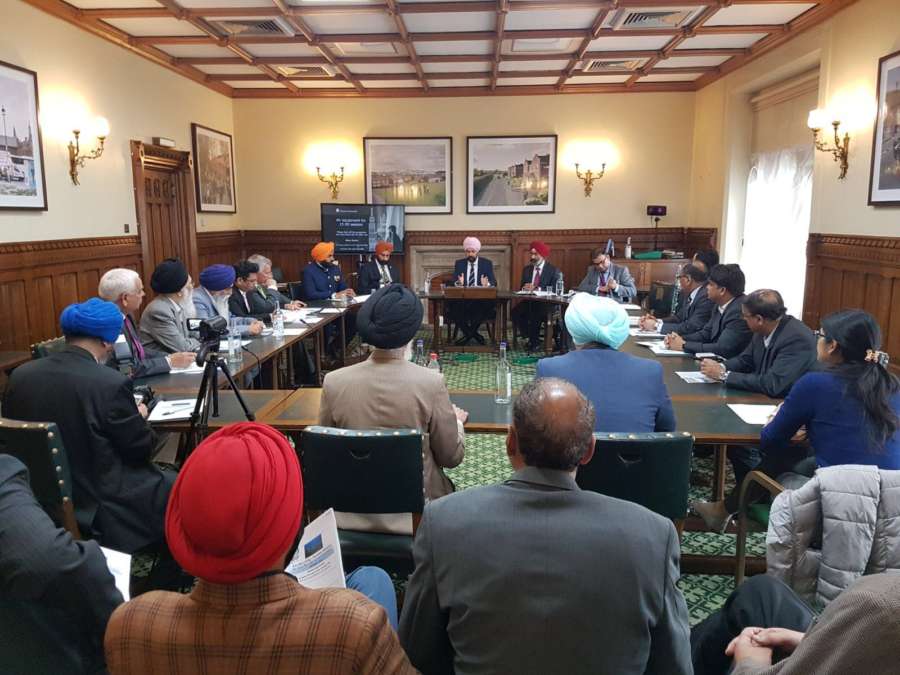 To fulfil long pending demand of over half a million Indian Punjab diaspora settled in the UK, Tanmanjeet Singh Dhesi, MP for Slough hosted the UK Parliamentary launch campaign demanding direct non-stop flights between London-Amritsar. The event was organised by UK based NGO Social Education Volunteer Association (SEVA) Trust and Amritsar Vikas Manch.
Speaking on the occasion, MP Tan Dhesi said, "I am proud to have hosted, with the help of Amritsar Vikas Manch and SEVA Trust UK, a historical first meeting in the UK Parliament to highlight the campaign for direct flights between London and Amritsar. Together, with the support of the community here in #Britain, we collectively reiterated our demand to the Indian Cabinet & Air India to reintroduce direct connectivity between London and Amritsar, and fulfil this long standing demand of the diaspora."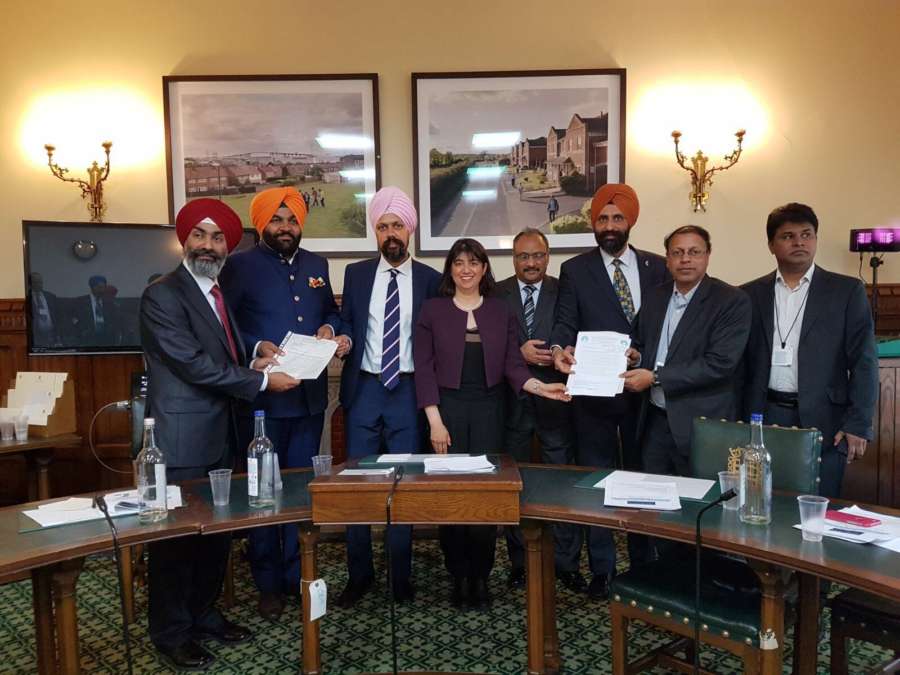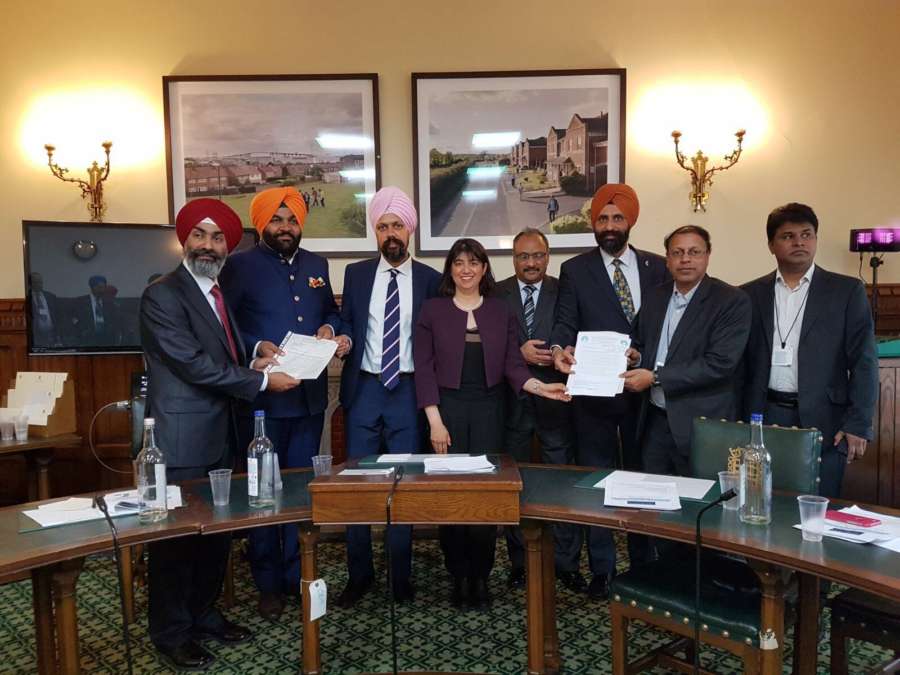 This event was supported by British & Indian MPs, leading Indian political parties, community and faith leaders, student and business organizations, business leaders, tourism and travel operators. Addressing this meeting, British MPs Seema Malhotra and Mohammad Yasin said that in addition to the direct connectivity for millions of passengers, this direct air link has immense potential to boost trade, economy, tourism, and strengthening Indo-UK relationship.
Speaking at the event, UK BJP President Kuldeep Shekhawat, Amritsar MP Gurjeet Singh Aujla said that their parties fully support this initiative and assured that they will raise the issue through all avenues available to them. BJP Punjab President and MP Shwait Malik who could not attend sent his supporting message that his government is serious about this issue and they have already responded positively by supporting Birmingham-Amritsar direct flights.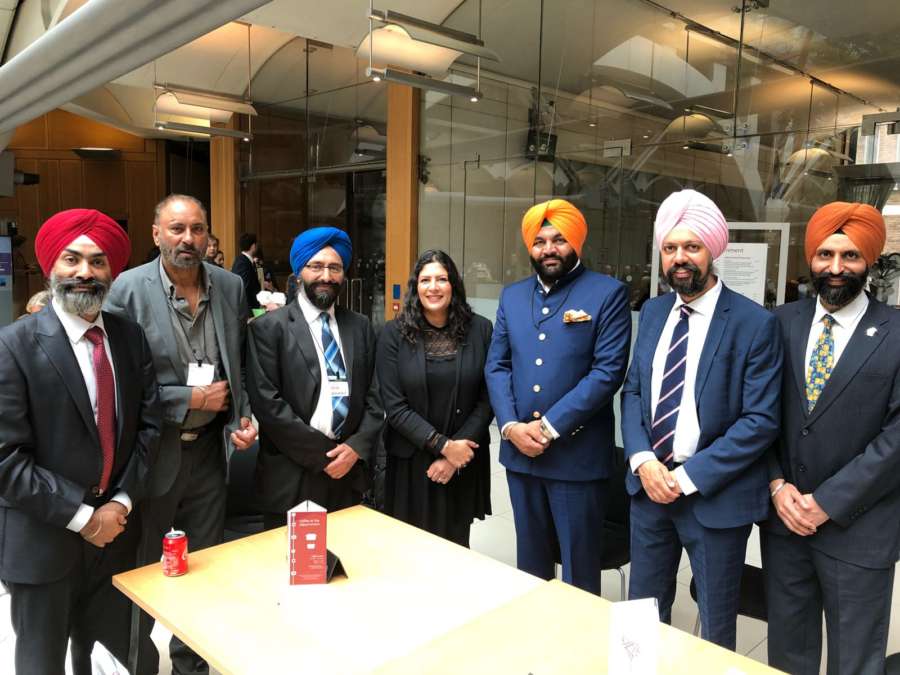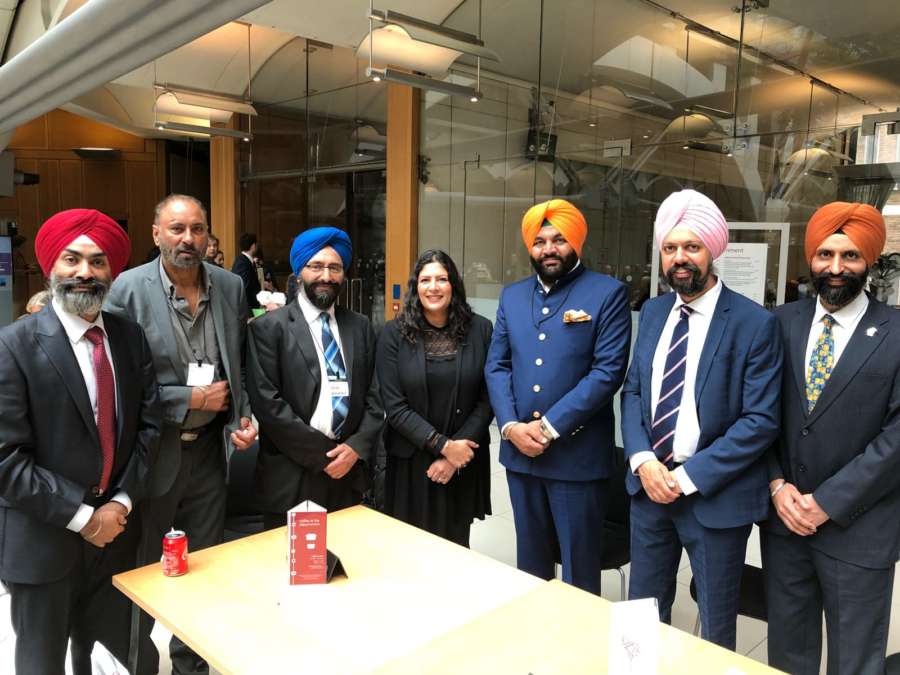 SEVA Trust UK chairman Charan Kanwal Singh Sekhon said that his organization has been interacting and working with the leading charitable organizations in the UK and Punjab. One of the most common issues faced by NRIs supporting the youth development & educations projects in Punjab is the lack of direct connectivity leading to long and stressful journey, said Sekhon.
Sameep Singh Gumtala, Overseas Secretary, Amritsar Vikas Manch presented various facts and figures about Amritsar Airport including traffic statistics, passengers and aircraft movements. London Heathrow being one of the world's biggest aviation transit hub will also provide onward connections to Europe, Canada, United States of America. It will also enable farmers and business men of Amritsar and adjoining regions to resume dry & perishable exports to the UK. He said that AVM is overwhelmed by the huge support received from Overseas organisations willing to support this common cause.
Bhai Mohinder Singh, Chairman Nishkam Sewak Jatha, UK in his message to the organisers has extended his full support to direct flights. On behalf of community groups who attended the meeting, Yograj Ahir, President Sri Guru Ravidas Sabha and Singh Sabha Gurdwara, Southhall President Gurmail Singh Malhi urged the Indian and UK government to take swift action to fulfil this very genuine demand of large number of NRIs.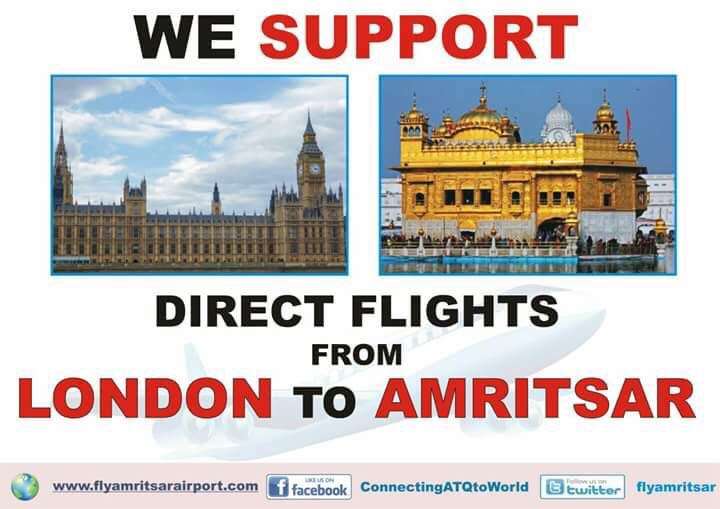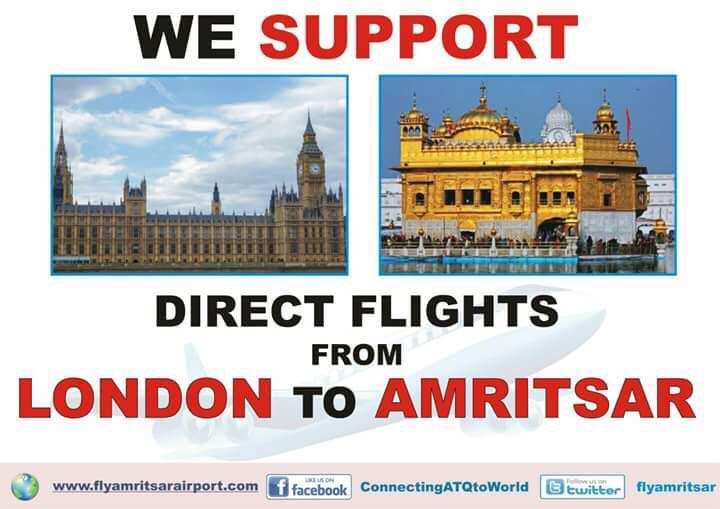 Air India, marketing representative Deepak Chudasama, said that they are fully aware of this demand by the community. They assured to forward the proposal to their senior management in India to decide it accordingly.
Indian High Commission Counsellor (Economic) Sen Sharma said large number of indian diaspora wil be benefited from direct connectivity and the details discussed at the meeting will be shared with relevant departments. Representing Global Haryana Chamber of Commerce and Vice President of National Indian Students & Alumni Union UK (NISAU) Vikram Duhan said both organisations fully support this campaign and will be keen to work in partnership for the benefit of Indian diaspora and the students.
A joint memorandum by SEVA Trust UK and AVM to PM of India was handed to Indian High Commission Counsellor and BJP UK President and a second memorandum to Punjab CM was handed to Amritsar MP Gurjeet Singh Aujla requesting for better connectivity and direct flights from London to Amritsar.