Advertisement

Guy Slater in association with Tara Arts presented the World Premiere staging of a brilliant piece of theatre-Eastern Star. A powerful play about  freedom of expression in Myanmar, the tortuous relationship between two men during a momentous time in Myanmar that questioned Who writes history – the activist or the journalist?  An exclusive Feature by columnist Riccha Grrover for Asian Lite International London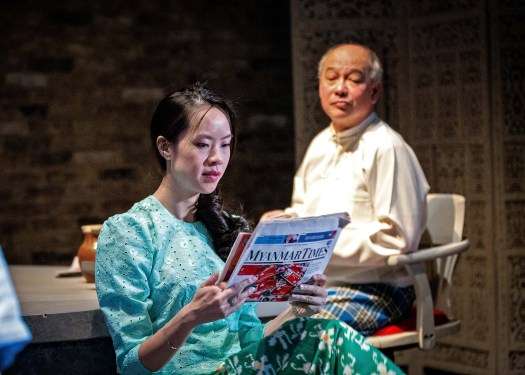 Eastern Star, based on the true story of the relationship between a BBC World Service journalist, Christopher Gunness and a Burmese human rights lawyer, U Nay Min, with the latter acting as the 'architect' of the revolution, and the former serving as its 'voice'.
The production starred David Yip (The Chinese Detective) and Michael Lumsden (The Archers), with Julie Cheung-Inhin and Patrick Pearson. After the revolution was brutally suppressed Chris went on to comparative fame and fortune (he is currently director of communications with UN in the Middle East) while U Nay Min was arrested, imprisoned for 16 years and tortured. Set around their fraught and painful reunion 25 years after the revolution, Eastern Star examines the responsibility of global news corporations towards their sources, touching on the theme of news manipulation and fake news. The piece shines a light on what happens when a journalist walks away from the subject of their story. At its heart, the play questions who writes history – the activist or the journalist?
Eastern Star is written and directed by Guy Slater, who was struck by Chris' story after hearing him speak at a fund-raising event, and with his permission set about adapting this fascinating story for the stage.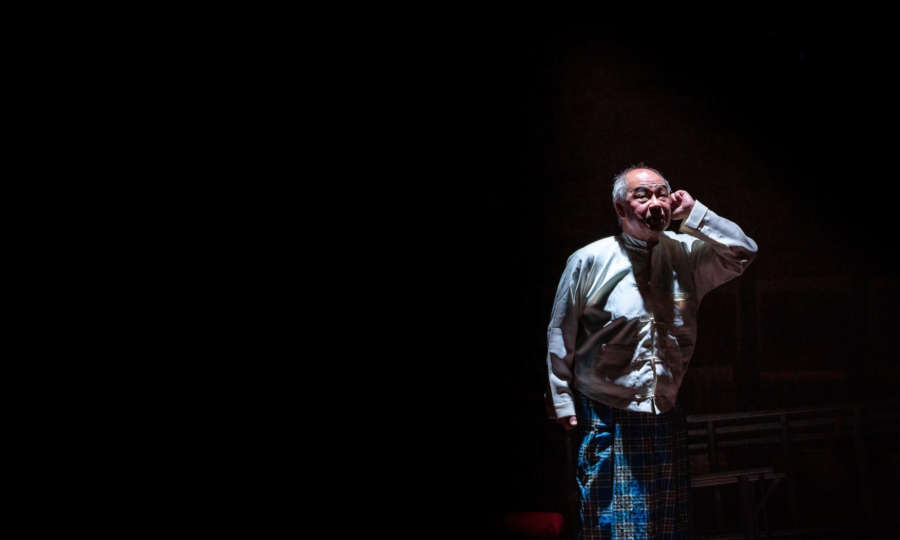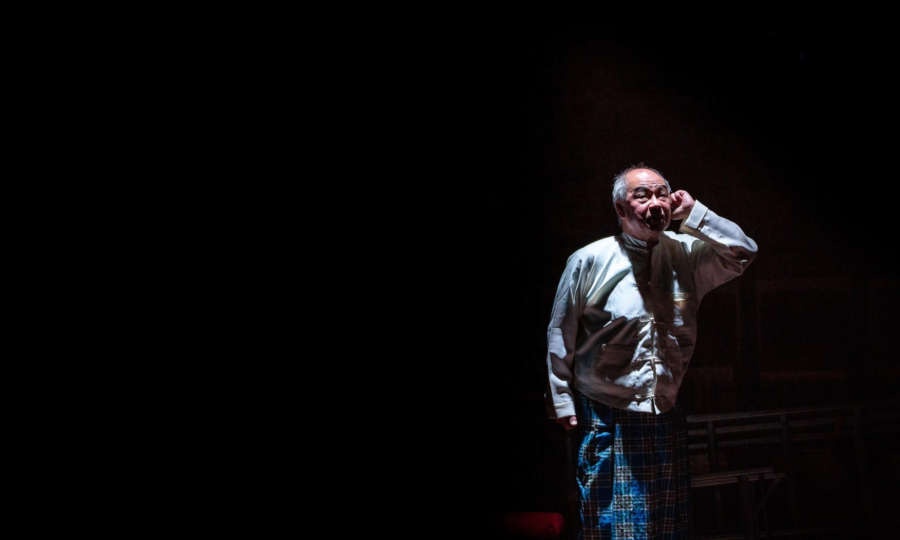 Guy Slater has had a long and successful career in theatre and television. He ran the Horseshoe Theatre Company, mainly operating out of the Haymarket Theatre, for seven years. He has directed plays in many parts of the world – London, California, Edinburgh, New York and India. Actors he has worked with include Derek Jacobi, Gwen Watford, Timothy West, Paul Scofield, Zoe Wanamaker, Wendy Hillier, George Cole and David Morrissey.  He has also written many plays for radio and television.
 "Christopher and U May Min's story is a moving and resonant one. I am delighted to be bringing it to the stage for the 30th anniversary of the 1988 student uprising," said Guy Slater. People rarely stop to think about the relationship between a reporter and his/her subject. Its been a challenge and a delight to look at the story from both – very complex and painful- perspectives."
 Christopher Gunness said: "It's surreal to have started a revolution by mistake without even realising it, but as a cub reporter at the BBC that's just what I did. I never imagined that my reporting would play a part in shaping the fate of a nation and writing the first draft of its history. And with the Rohinga crisis deepening, that history is still being written. The true hero of this story is U Nay Min, and I am delighted that this story is being brought to the stage on this momentous anniversary." 
Interesting to catch this gripping play #EasternStar centred around the momentous time in #Myanmar circa 1988, its year of #uprising against military dictatorship. A Students' Revolution that ushered in Myanmar's pro-democracy movement and introduced the figure of Aung San Suu Kyi to widespread international acclaim. An intense drama about heroism and journalism at the heart of #BurmeseRevolution #30yrsOn #LestWeForget #RealLifeEvents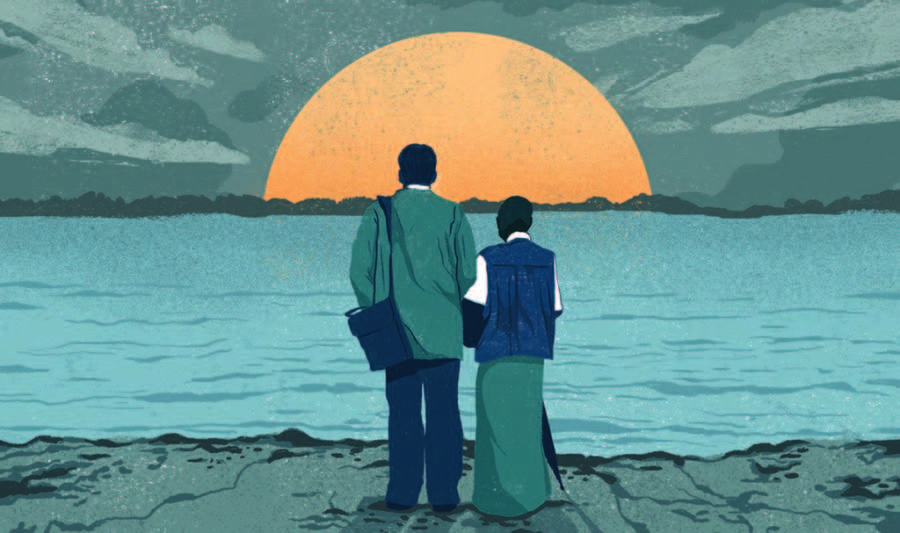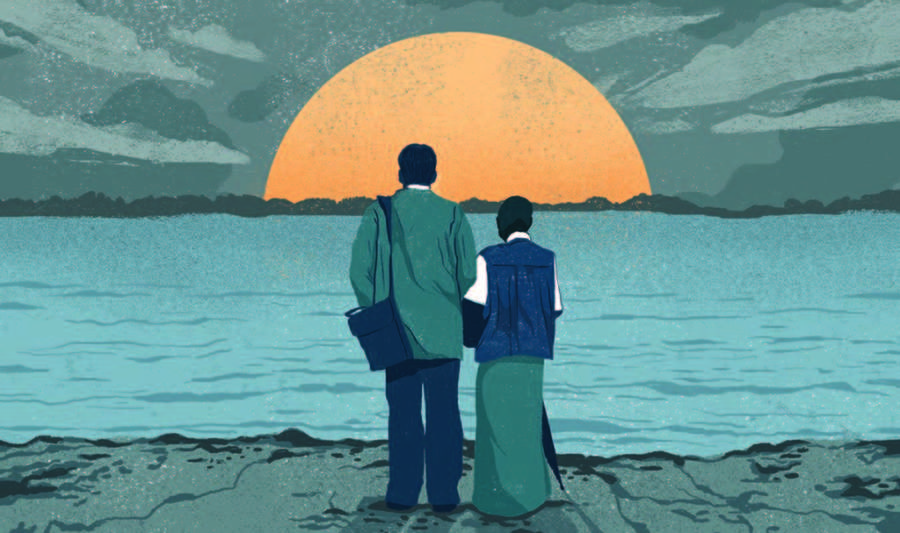 David Yip plays U Nay Min, the architect of the revolution. David is best known for playing the title role in The Chinese Detective (BBC). David has had a long and successful career across film, television and theatre, with highlight credits including Chuck Lee/CIA in James Bond: A View To Kill (Eon Productions), Wu Han in Indiana Jones and the Temple of Doom (Paramount Pictures), Hong Manky in Fortitude (Sky Atlantic), Tobias in Tobias and the Angel (Young Vic Theatre), Gloucester in King Lear (Yellow Earth, UK Tour), Fi Jei in Turandot (Hampstead Theatre), HYH in Yellow Face (National Theatre/Park Theatre) and Takishi/Jiro in The Great Wave.
Michael Lumsden plays Christopher Gunness. Michael is best known for his role as Ambridge vet Alistair Lloyd in The Archers (BBC Radio 4). Notable stage roles include Llewellyn in The Years Inbetween, Dick Whichello in Mary Goes First, Edward Timbrell in Mary Broome, Mr Vincy/Raffles in MiddleMarch Part 1, Part 2 and Part 3 and Colonel Craven in The Philanderer (all Orange Tree Theatre). TV credits include Roger in Birds Of A Feather (ITV) and Henry in Eastenders (BBC).
Julie Cheung-Inhin plays U Nay Min's niece. Julie is a British-born East Asian actor. In 2015, she wrote and performed satirical solo show No More Lotus Flower! for the Camden Fringe. Her work in theatre includes Love's Labour's Lost (Unfolds Theatre; The Rose Playhouse), The 38th Parallel (Pokfulam Road Productions; Park Theatre) and Inside Voices (Global Female Voices; The Arcola Theatre). In 2017 she formed part of Dangerous Space, an all-female company launched to address the lack of multi-dimensional opportunities for actresses.
Patrick Pearson plays Christopher's partner, Jake Hansard. His theatre credits include The Madness of George III (National Theatre), Peter Nichols' A Piece of my Mind (Apollo), The Mousetrap (St Martin's), A Perfect Retreat (Bush), An Inspector Calls and Mary Rose (Greenwich), The Duchess of Malfi and Time and the Conways (Bristol Old Vic). Television includes  Casualty (BBC1), Eastenders (BBC1) and The Government Inspector (Channel 4).
Re-opened in September 2016 by Mayor of London Sadiq Khan, Tara Theatre has garnered a range of awards, including The Stage Sustainability Award, London Construction Best Project Design Award & the London Architecture Culture & Community Award. It has also been shortlisted for the World Architecture & the Peter Brook Empty Space Awards last year. Tara Arts was founded in 1977 by current Artistic Director Jatinder Verma MBE, along with Sunil Saggar, Ovais Kadri, Praveen Bahl and Vijay Shaunak.