Advertisement

Priti Patel MP has called on members of the Asian community to register as stem cell donors at an event at Parliament to help the 'Cure Kaiya' and 'Match for Rajie' appeals….reports Asian Lite News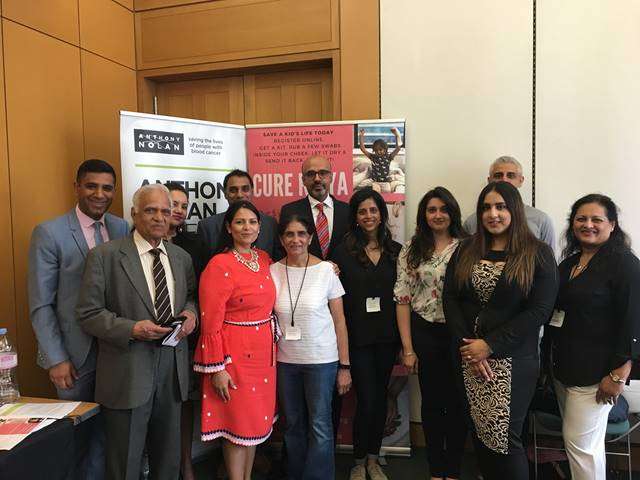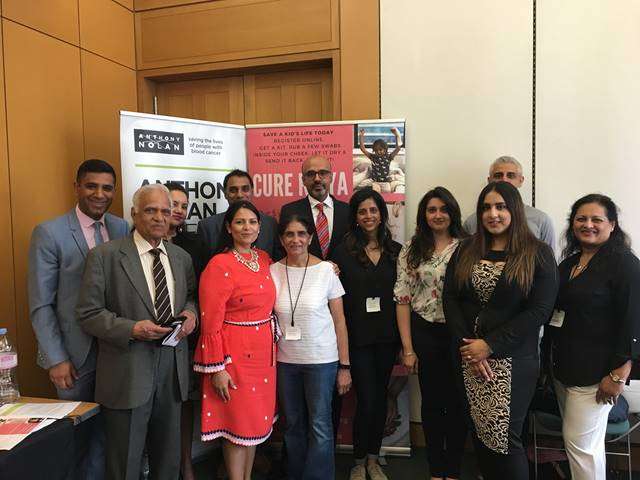 The event held in Parliament saw 14 MPs attend to learn more about the urgent need for people to sign up as potential stem cell donors, with a further 11 people signing up to the Anthony Nolan register.
Kaiya, 5, and Rajie, 11, have both been diagnosed with Acute Lymphoblastic Leukaemia (ALL). A blood stem cell transplant could save their lives, but a matching donor may not be found as there are not enough Asian people on the stem cell register.
The 'Cure Kaiya' and 'Match for Rajie' campaigns have already had a great response and thousands of individuals have registered to join the stem cell registry across the UK. However, a match has not yet been identified for either child.
Priti said: "A stem cell transplant can be the only lifeline for leukaemia patients who have no other treatments to turn to. Tragically, children like 5-year-old Kaiya and 11-year-old Rajie have only a 21% chance of finding a donor match because there are simply not enough donors from Asian backgrounds registered.
"Childhood leukaemia affects children of every ethnic group but only 16 percent of donors on the stem cell register are from Asian or other minority ethnic backgrounds and we need to raise awareness of this and encourage more people from Asian backgrounds to register as donors.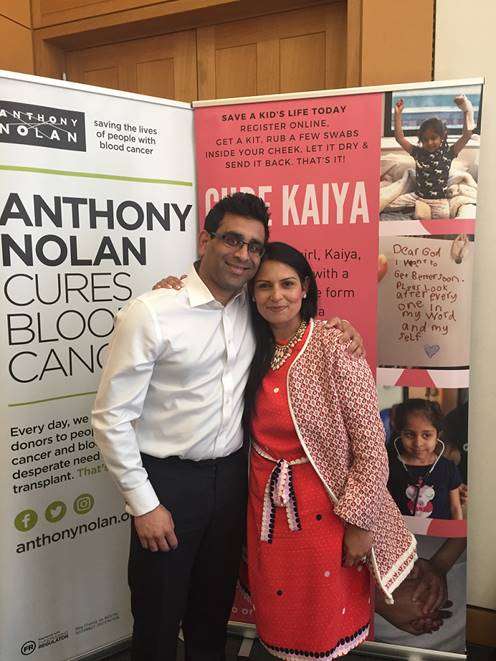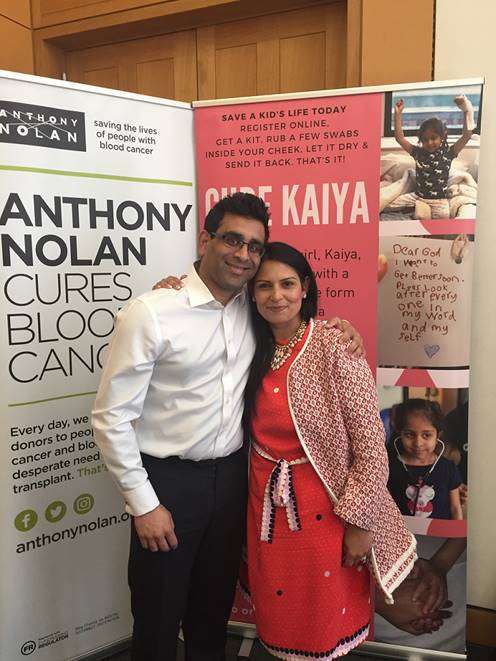 "I have raised this issue at Prime Minister's Question Time and have hosted an event in Parliament today with Kaiya and Rajie's families to raise awareness and encourage people to register as donors. I was encouraged by the Prime Minister's response. The Government has already invested £20m into stem cell donation since 2015 and I hope the Prime Minister's support for this campaign will encourage more people to register and help save lives."
Henny Braund, Chief Executive Officer at Anthony Nolan, said: "We are delighted that Priti Patel has leant her support to these two urgent appeals. This event in Parliament has helped spread the word about the importance of people from Asian backgrounds becoming potential stem cell donors to help people like Kaiya and Rajie.
"Somewhere out there, there are potential lifesavers who will bring hope to other families like Kaiya and Rajie's and could give children like them a second chance of life."
Anthony Nolan has launched a new campaign, Be A Lifesaver, to raise awareness of stem cell donation and to encourage anyone aged 16-30, and in good general health, to join the Anthony Nolan register.
It costs £40 to recruit each potential donor to the register, so Anthony Nolan relies on financial support.