Advertisement

Asian Lite Columnist Riccha Grrover in an exclusive interview with Alexandros Andrianopoulos – Founder of the glamorous restaurant Onima, who has undeniably brought the spirit of Mykonos to London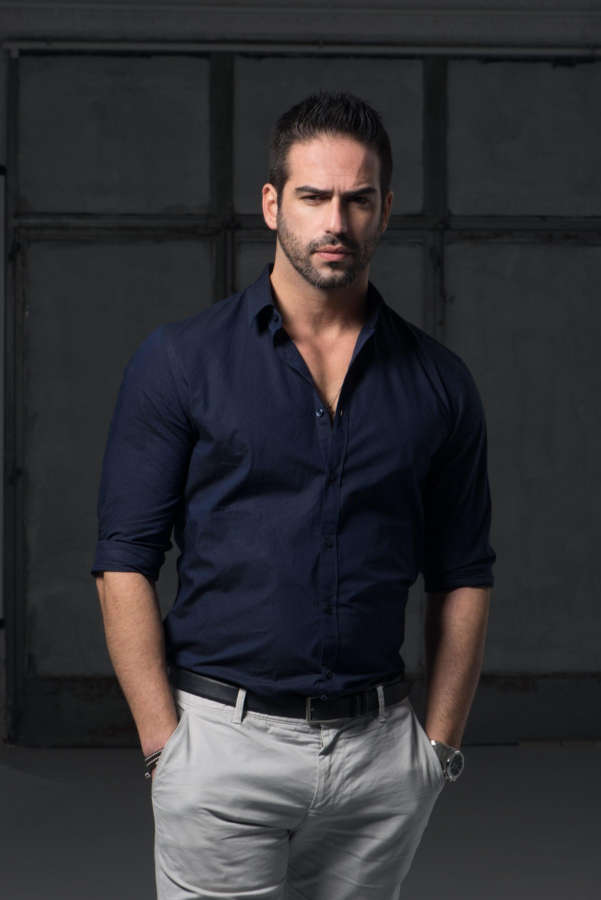 Born from the whitewashed, sea-splashed vision of a 'dreamer from Greece', Onima brings the spirit of Mykonos to London. This ambitious hybrid of bar, restaurant, private lounge and rooftop terrace is the singular vision of founder Alexandros Andrianopoulos. Managing legends such as Nammos and Interni, he helped create a vibe that saw Mykonos become one of the world's most sought-after destinations, before building success internationally for the likes of NYC's Bathtub Gin and Bagatelle in Dubai. He now brings over a decade's experience in hospitality to his first opening in London, Onima. 
The story starts on the sun-soaked island, where Onima's founder, Alexandros Andrianopoulos, spent 10 ardent summers lending his expertise to the glamorous restaurant scene. With Onima, comes Alexandros's seductive vision of hospitality. In a digital age that moves too fast, we return to the origins of what humans desire. Alive with sunbaked tastes and aromas, radiating all the colours and textures of the sea, and brimming with the mood of the Mediterranean, Onima's primal goal is to captivate and deeply satisfy all five senses.
RICCHA GRROVER: How would you describe the dining experience at Onima in 5 words that sets it apart from other high end restaurants in London? 
Vision, ambience, discernment, scent, embrace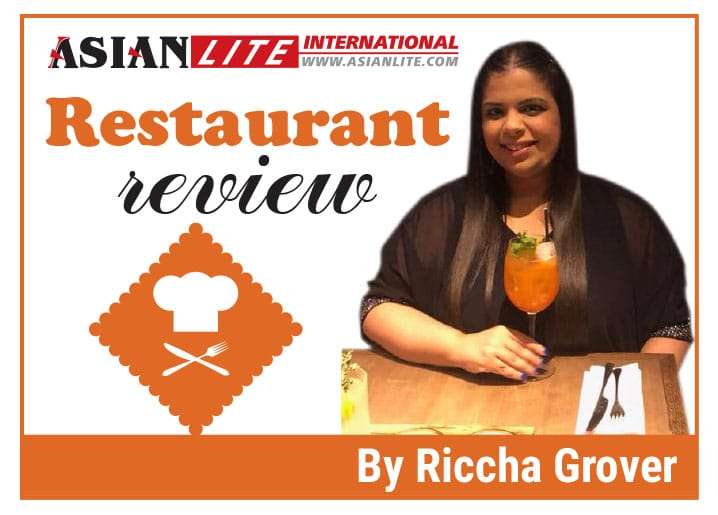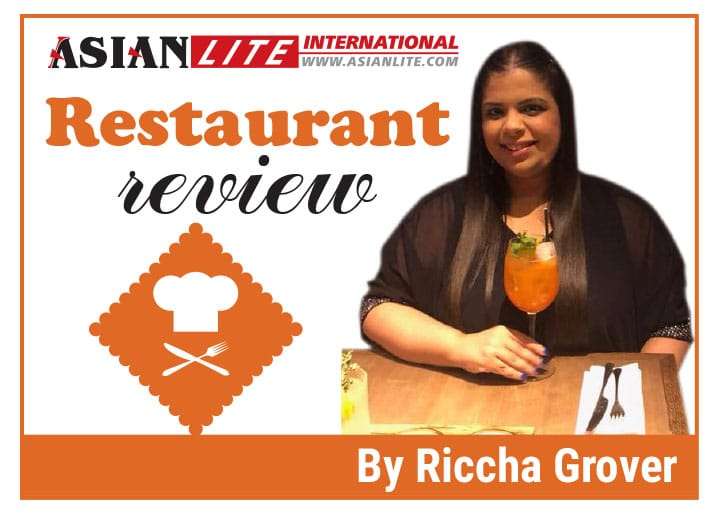 RG- What are the top 5 signature dishes across the cuisines featured in the menu that you recommend a first time diner at the restaurant? 
– Beef Tartar with orange ponzu sauce, heritage tomatoes and celery
– Stuffed courgette flowers with feta, ricotta and anchovies
– "Spanakopita" greek spinach pie with pine nuts
– King Crab Salad with caviar, Yuzu and truffle dressing
– Black Burger with lobster tempura and spicy harissa-mayo
RG- What are the most popular dishes at restaurant now and when you decided to put that on your menu did you envisage it will become a culinary hit? What's are your most popular drinks offerings from your menu to the discerning palettes of London? 
– Zucchini and Aubergine fritters with Tzatziki
– Josper grilled Octapus with Mediterranean salsa
– Crispy Prawn tempura with chilli asian sauce
– Stuffed courgette flowers with feta, ricotta and anchovies
-"Spanakopita" greek spinach pie with pine nuts
– King Crab Salad with caviar , Yuzu and truffle dressing
– Onima salad with sesame paste, mixed seeds and crispy pancetta
– Scottish lobster tagliolini with cherry tomatoes
– Josper barbecue scallops with Girollesmushrooms
– Roasted rack of lamb, Caponata vegetable and mint artichoke
– Roasted greek seabass for two
– Onima selected Angus/Chianina beef ribeye stake 250g
– Callisto: blanco tequila, passion fruit, Otto's vermouth, honey, pineapple
– Mayfair Express: blend of gin's, lemongrass cordial, Lemonade
– Greek Mule: Skinos Mastiha, ginger rhizome, ginger beer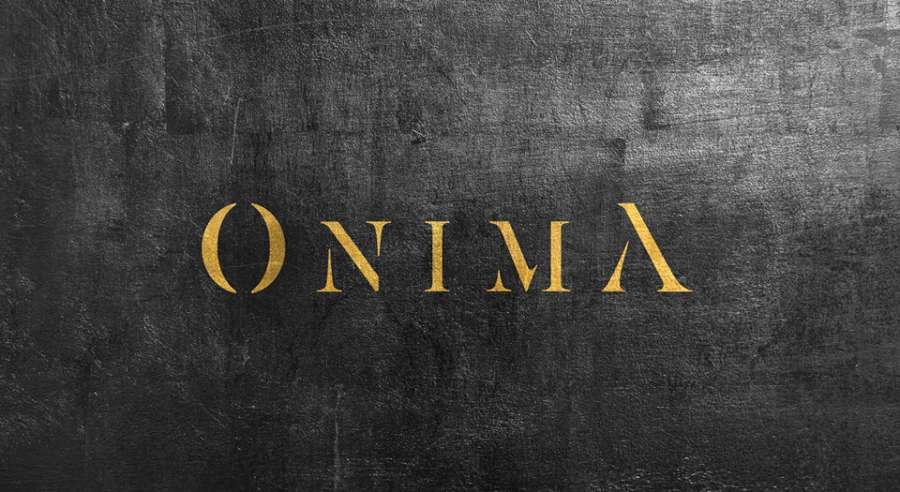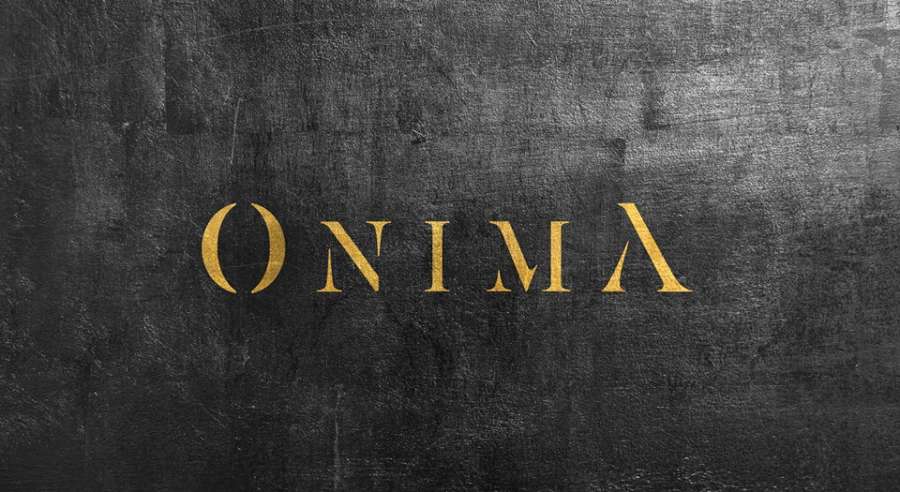 RG- Do you have a seasonal menu too or is it always a fixed ala carte menu? Where does your menu take its inspiration from? 
We have dishes that use seasonal ingredients like the asparagus or the truffle. For the moment we have our main menu adding special dishes every week. For example, this weekend we will have a white truffle menu because it's the perfect season for truffle lovers.The menu is an inspiration of Mediterranean cuisine with a touch of Asian and Greek. With myself having Greek ethnicity, I also grew up in Italy living there for almost 23 years so I've experienced Italian flavours for almost all my life. The Japanese touch comes from the big love I have for Japanese cuisine. This is why I tried to mix flavours of these 3 different type of cuisines.
RG- Tell us about the interiors and the glamorous vibe you have created- how does it compliment the meal experience at Onima? The restaurant is across various levels- What do different levels offer in terms of its USP so diners can choose where to book a table for special occasions?
The interiors of Onima are different on each floor. The building actually dates back to the 18th century and just before Onima it housed the Cartier headquarters for almost 15 years.
When you step at Onima the design of entrance is classic British with a Victorian fire place and a paint from the famous artist Jake Wood-Evans. When you enter the ground floor restaurant, it showcases modern interiors with beautiful pieces of art decorating the space, it has the most relaxed atmosphere throughout the whole site.  One of the most beautiful parts of the restaurant are the big windows that circulate a lot of natural light during the day, which is great for lunch.
If you move up to the first floor, the ceiling is the most imposing part of all the design surrounded again by beautiful big windows. The bar space is also bigger giving the opportunity for guests to enjoy casual drinks alongside a large outdoor smoking terrace. During the weekend the first floor becomes more vibrant and lively, having worldly recognise DJs performing.
In about four months' time, the second floor will be ready and will offer an exclusive private lounge to exclusive Onima guests to enjoy the space oralternatively for private events.
Looking further forward in a years' time, Onima will also have a beautiful roof terrace that will give the chance for Onima's top clientele to admire theview of Mayfair and London skyline. The idea is to build a botanical garden surrounded by glass whereby you can enjoy a drink and a view.
RG-What words of advice would you like to give budding chefs/ restauranteurs who dream of working with big kitchen brands like yourself? 
My advice is to work hard and pay attention to details, these make the biggest difference in order to be successful
RG-What is it that keeps the chefs motivated in the kitchen at Onima? Any other projects or branches of Onima on the cards yet?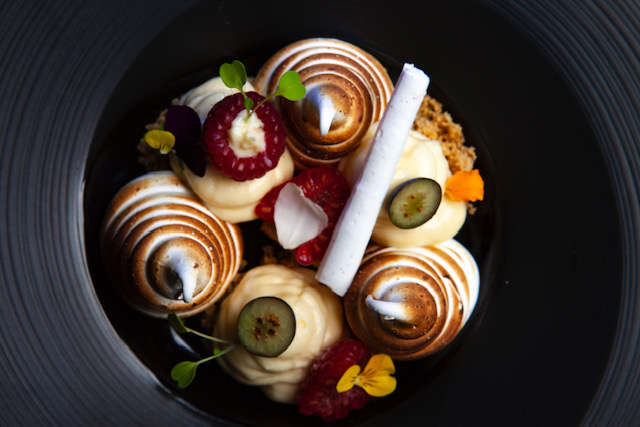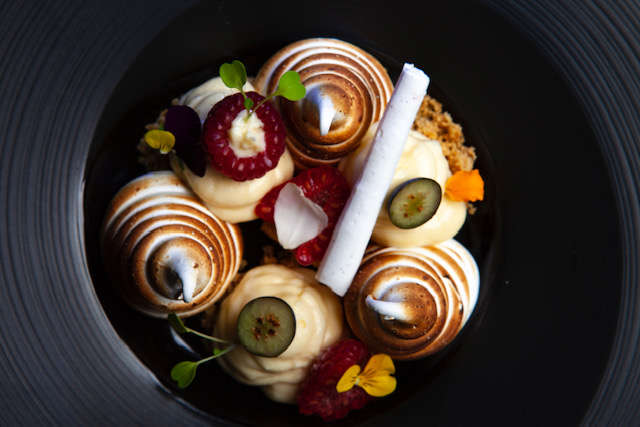 Our head chef Carmelo Carnevale is motivated by the idea of creating new food, we curated a menu of mixing three cuisines and this is exciting for us all. If Onima succeeds it will be a huge achievement for him, there is also the idea to spread Onima worldwide… but let's start with London first.
Onima is more than just a place to eat, drink and socialise; it's a complete luxury lifestyle experience designed to captivate and deeply satisfy all five senses. Once the headquarters of Cartier's watchmaking empire, the five-floor Mayfair townhouse in which Onima resides is central to its story.
Skilfully reimagined by leading Greek interior designers Archset, the sensory experience begins as you walk through the door and into the ground floor restaurant.
Polished, stylish and flooded with natural light, the space is dominated by an imposing bar with sumptuous bronze details. Here you can lounge on comfortable, velvet-clad armchairs and sofas, surrounded by a regularly changing art collection that reflects the city's state-of- mind.
Come to chill out during the day before darkness falls and the atmosphere segues seamlessly into a more hedonistic vibe with the help of some of the world's top DJs.
An elegant amalgam of Mediterranean and Asian flavours lives at the heart of Onima's superlative menu. Satisfying and sublime signatures include Beef tartare with orange ponzu sauce, heritage tomatoes & celery; King crab salad with seaweed & caviar dressed with yuzu, spring onion & truffle and Pineapple carpaccio with cardamom, star anise & coconut panna cotta.
Onima's cocktail collection – spearheaded by the likes of Purple Rain, a beguiling blend of mezcal & grapefruit, cardamom, prickly pear, aquafaba & soda – mirrors this culinary coupling, effortlessly merging the familiar with more far-flung ingredients.
Up to the first floor for a sleeker and sultrier facet of Onima's character. Here the design team has combined American walnut, burnished metals and fabrics in varying shades of blue, whilst colourful mirrors multiply the sense of space. But Onima's unrivalled offering doesn't end there. Over the next few months this unique social hub will also launch a luxuriously appointed private lounge complete with imposing fireplace and the pièce de résistance, a stunning glass-enclosed rooftop terrace that will allow you to tower over Mayfair, admiring the sun, the clouds and the stars.
Sure to become a go-to destination for languid lunches, afterwork drinks, late night revelry and everything in between, Onima sets the benchmark for entertaining in the city.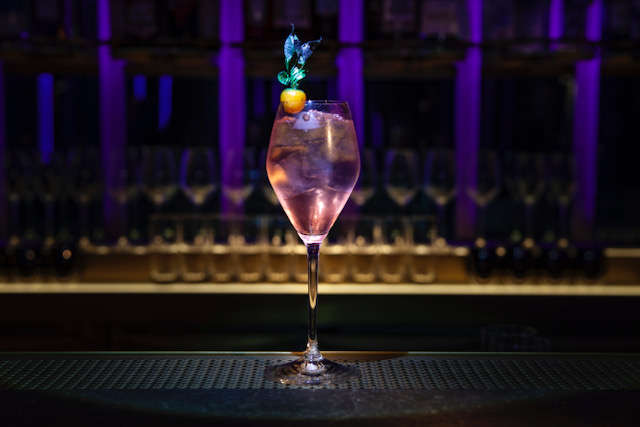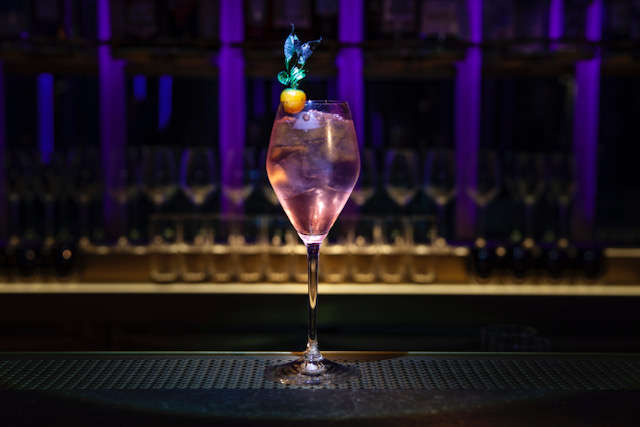 Born in the heart of Mayfair, London, Onima undeniably exists for the city's most discerning pleasure-seekers. Bringing together great food, unique service, a positive energy and strong personality — everything they do is designed to play with all five senses.