Advertisement

The Queen has welcomed leaders to Buckingham Palace, as she hosted the Commonwealth Heads of Government Meeting (CHOGM) in London. In the meeting, she has appealed the Commonwealth leaders to appoint Prince Charles as her successor ….reports Asian Lite News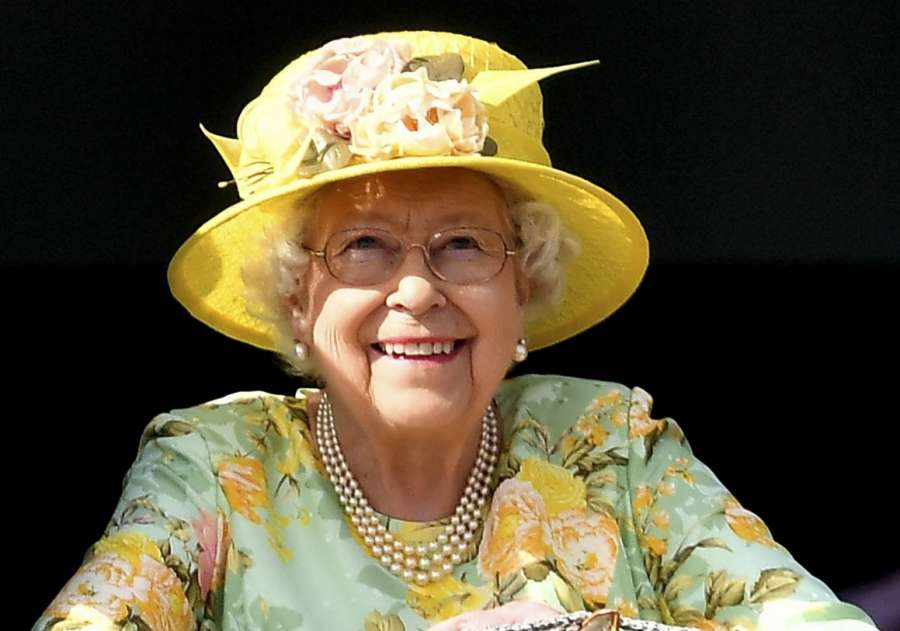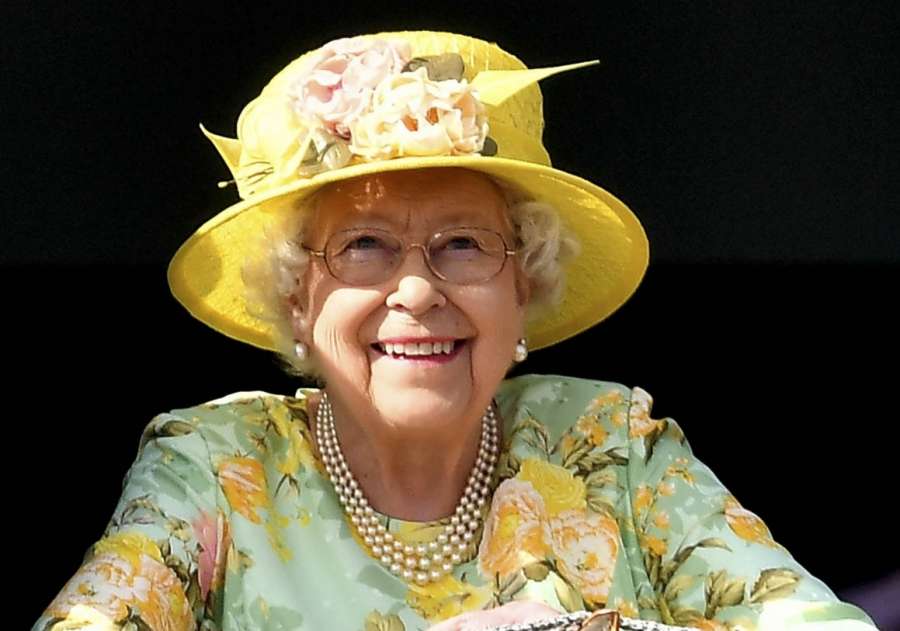 Britain's Queen Elizabeth II has asked Commonwealth leaders gathered at Buckingham Palace for the opening of a major summit to appoint her son Prince Charles to succeed her as their head.
She said it was her "sincere wish" that Prince Charles takes over "one day", as she opened the Commonwealth Heads of Government Meeting (CHOGM) attended by 53 member countries in London on Thursday, the BBC reported.
The Queen said that her son should follow her and lead the organisation which her father, King George VI, founded after the end of the British Empire.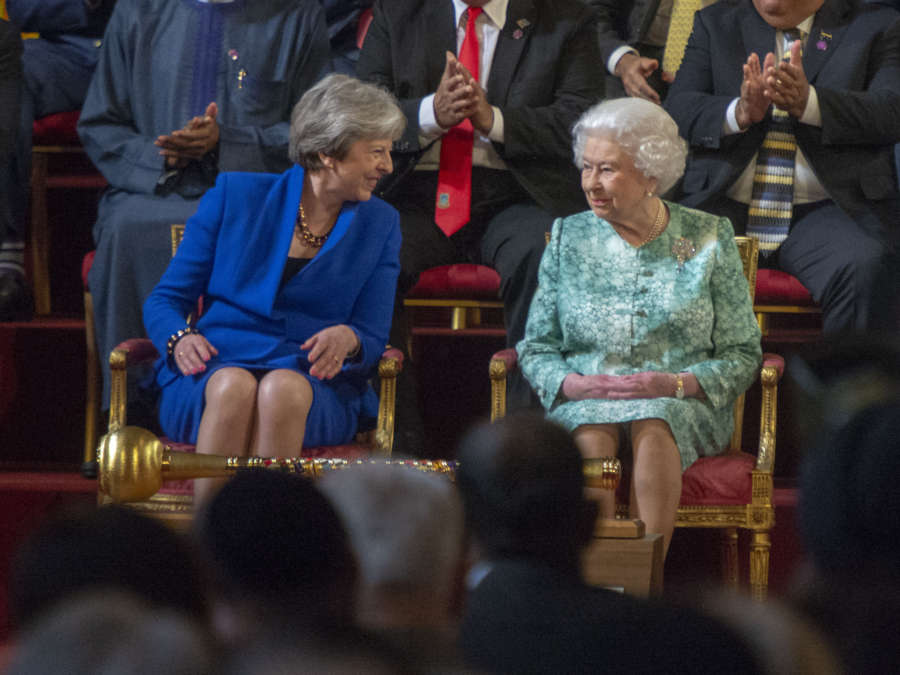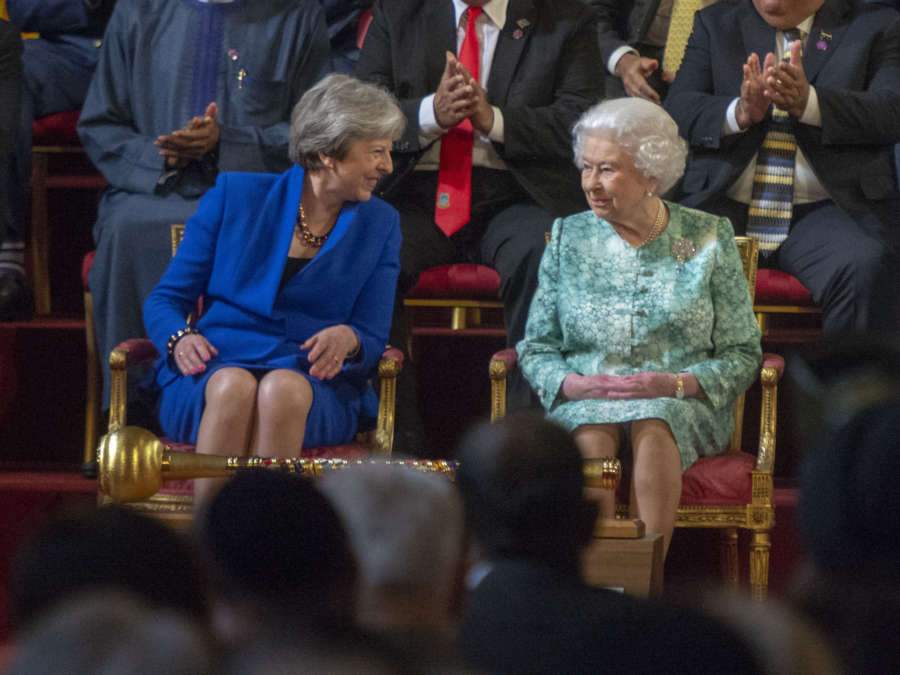 The role is not hereditary and will not pass automatically to Charles, the Prince of Wales, on the Queen's death. The Commonwealth leaders will make a decision on the succession on Friday, No 10 Downing Street said.
"It is my sincere wish that the Commonwealth will continue to offer stability and continuity for future generations, and will decide that one day the Prince of Wales should carry on the important work started by my father in 1949," she told the leaders.
Over 100 officers and soldiers from the Coldstream Guards were in honour guard outside the venue, wearing scarlet tunics and bearskins, as a 53 gun salute marked the formal opening.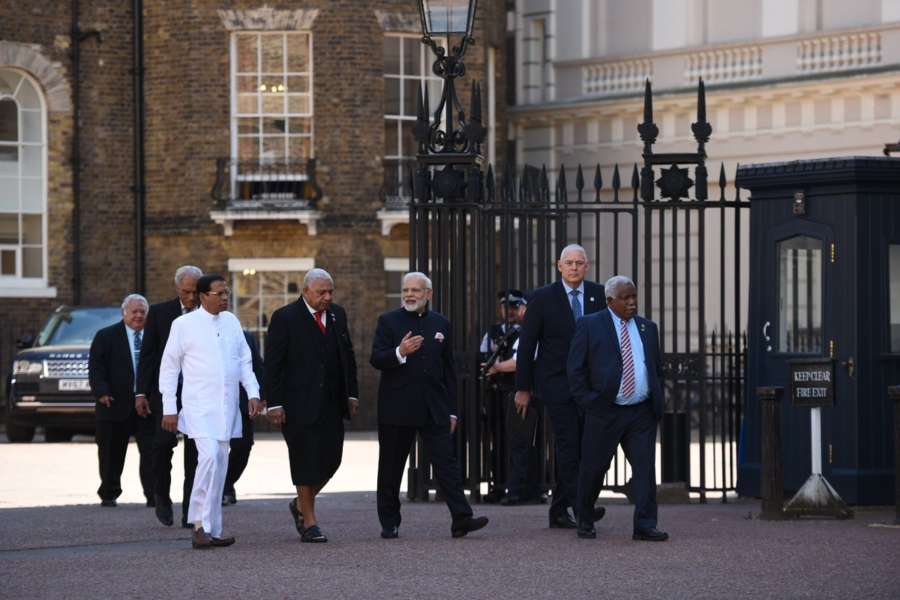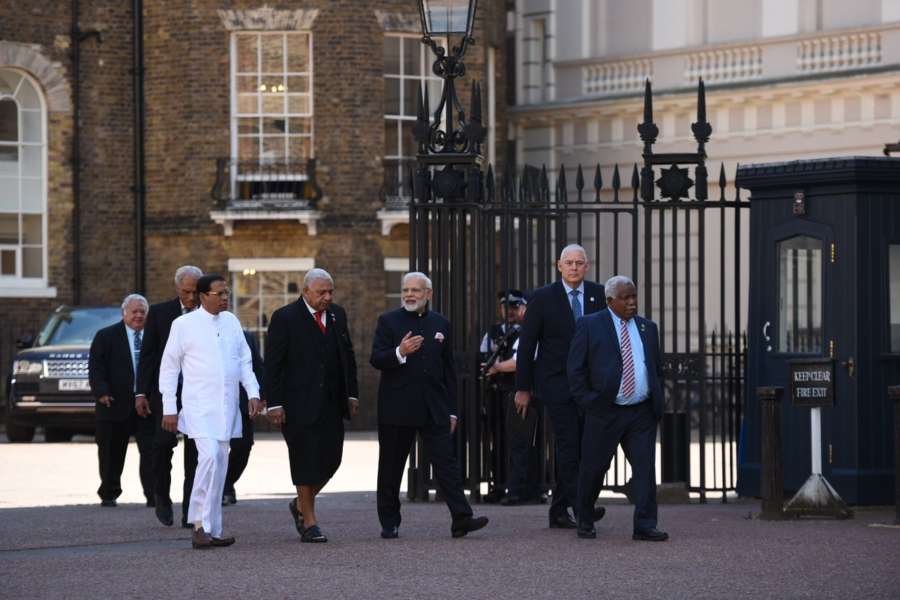 Issues under discussion at the two-day summit included ocean conservation, cybersecurity and trade between the countries.
Prime Minister Theresa May told the leaders the summit would "take on some of the 21st Century's biggest questions".
Speaking in the ballroom, which was decorated with the flags of the 53 nations, May said: "There have been difficulties, successes, controversies, but I believe wholeheartedly in the good that the Commonwealth can do."
She also thanked the Queen for hosting the event, calling her a "steadfast and fervent champion" of the Commonwealth.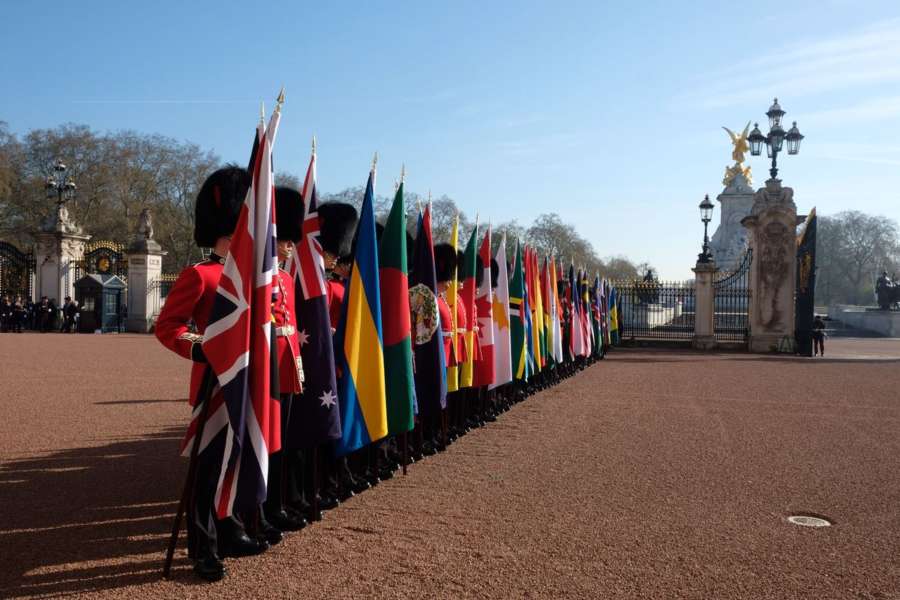 The ceremony was attended by 46 Commonwealth heads of government, out of the 53 member states, with the remaining attendees being Foreign Ministers.
In his speech, the 69-year-old Prince said: "For my part, the Commonwealth has been a fundamental feature of my life for as long as I can remember, beginning with my first visit to Malta when I was just five years old.
"The modern Commonwealth has a vital role to play in building bridges between our countries."
Camilla, Duchess of Cornwall, Prince Harry and Prince William were among the other royals in attendance.