Advertisement

The extraordinary untold story of a young Victorian royal and her forbidden love. National Youth Theatre presents Victoria's Knickers at Soho Theatre in London. Columnist Riccha Grrover reviews the play, written by Josh Azouz and directed by Ned Bennett, for Asian Lite International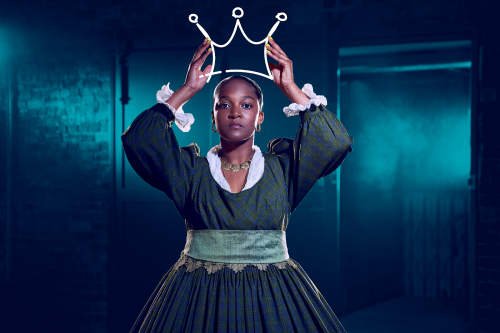 The night before her coronation, Princess Victoria is having a bath. Out of her chimney falls Edward 'the boy' Jones. Adored by the tabloids. Hated by the establishment. What follows is an epic and dirty royal love-story.
An Octoroon and Pomona director Ned Bennett and fellow NYT alumnus Josh Azouz (Buggy Baby, BBC Drama Room 2018) exploded the true story of the boy who broke into Buckingham Palace into a filthy comedy. Set against the backdrop of an uncertain England and with original songs from Chris Cookson, the award-wining NYT REP Company told an irreverent tale of passion and violence with heart and wit.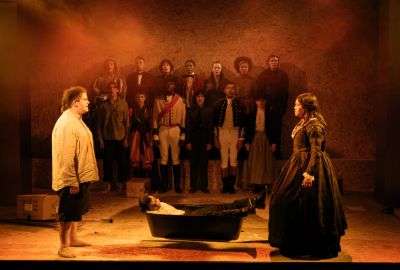 In the year that royal wedding fever gripped the globe, the play allowed one to go behind the gates of Buckingham Palace to meet a young Victoria – a woman with the weight of the world on her shoulders and Edward Jones – a boy who is only going to make it much more complicated. What was he to her? Lover, stalker, terrorist – or all three? The play gradually uncovers and addresses her layered emotions and situations to explore this relationship.
The story is based around the real life accounts of a serial intruder, a teenage boy, at Buckingham Palace in the first year or two of Victoria's reign.
Victoria's Knickers tells the funny and outrageous story of this boy who stole the Queen's knickers while the streets were boiling with change. A lot of this allegedly actually happened …This play is about the monarch in her early years, sort of a rom com that had the audiences gripped and standing ovation followed as the play ended for its remarkable performance and gripping immersive scenes.
The play does justice to the historical elements of the plot which are aptly reimagined with a modern youthful overlay to ensure it resonates with the contemporary audiences and it does.
Delightfully staged, and with an exception cast made up entirely of National Youth Theatre members, Victoria's Knickers is a royal tale, which will have you aching at times with laughter and leave you all delighted , but appreciative to the real-life history from which it takes inspiration from. The production quality is very high, the stage set along with lighting and sound is all top notch.
Victoria's Knickers is the second play in the 2018 National Youth Theatre's West End Rep Season.
Asian Lite Rating: 4.5 stars out of 5.