Advertisement

esSense UK is organising a series of programmes across the UK as part of the event Renaissance '18, to discuss Science, Humanity and Freethinking. The event will cover England, Scotland, and Ireland from 14th to 27th May….reports Asian Lite News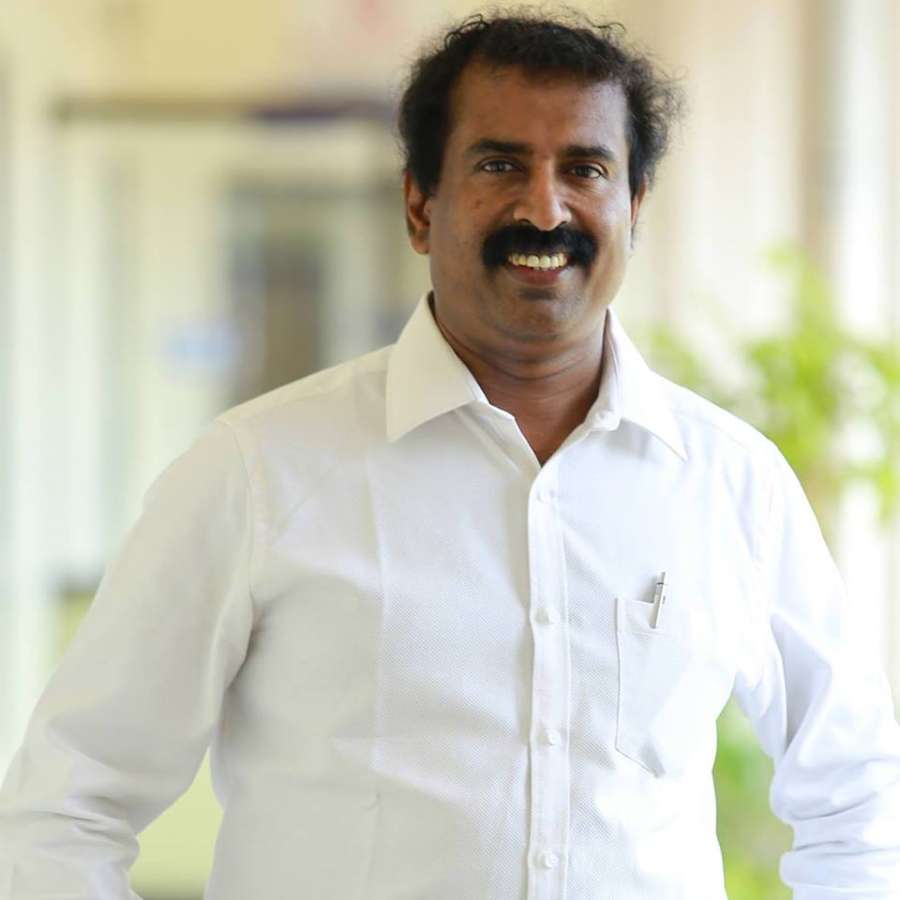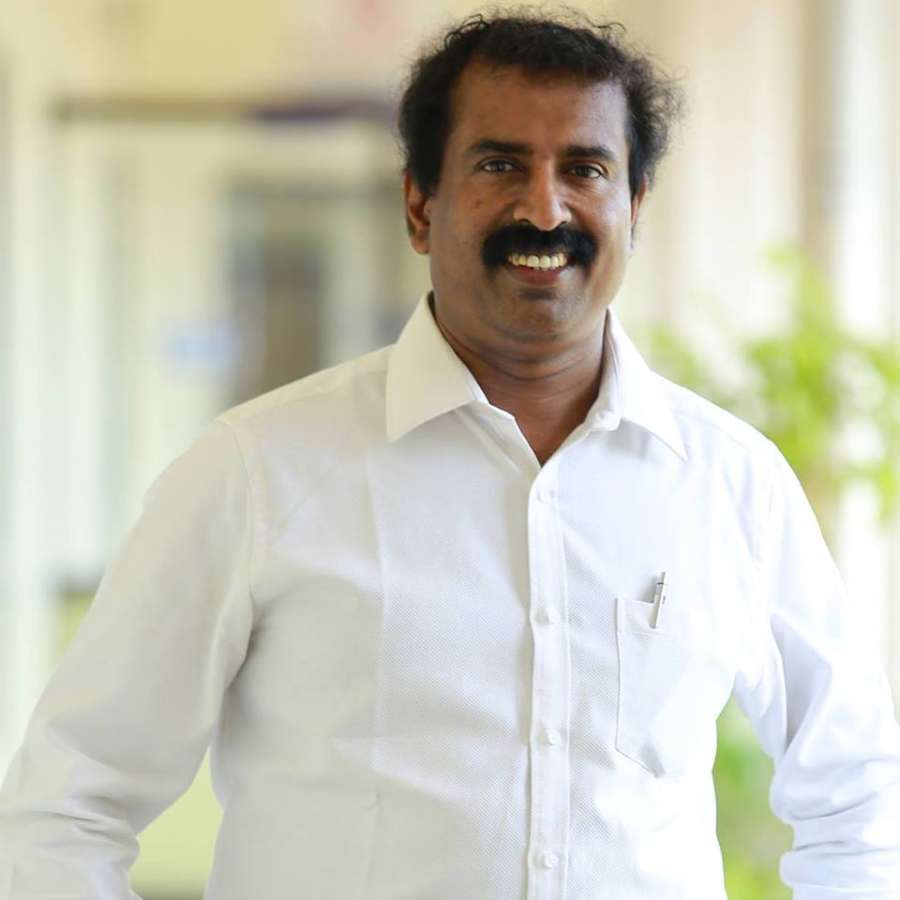 Renaissance '18 will be led by Ravichandran C, a prominent freethinker and public speaker from Kerala.
Ravichandran is a professor at University College, Thiruvananthapuram in Kerala. He delivers lectures on the true facets of spirituality which according to him corrupted, fraudulent and exploitative to the core.
His UK tour, covering seven cities, starts on 14th May in Edinburgh Vine Conference Center and ends on 27th May at The Plaza Hotel, Dublin.
Prof Ravichandran calls upon all the progressive forces in Kerala to unite to thwart the looming threat caused by the snowballing theocratization of the body politic.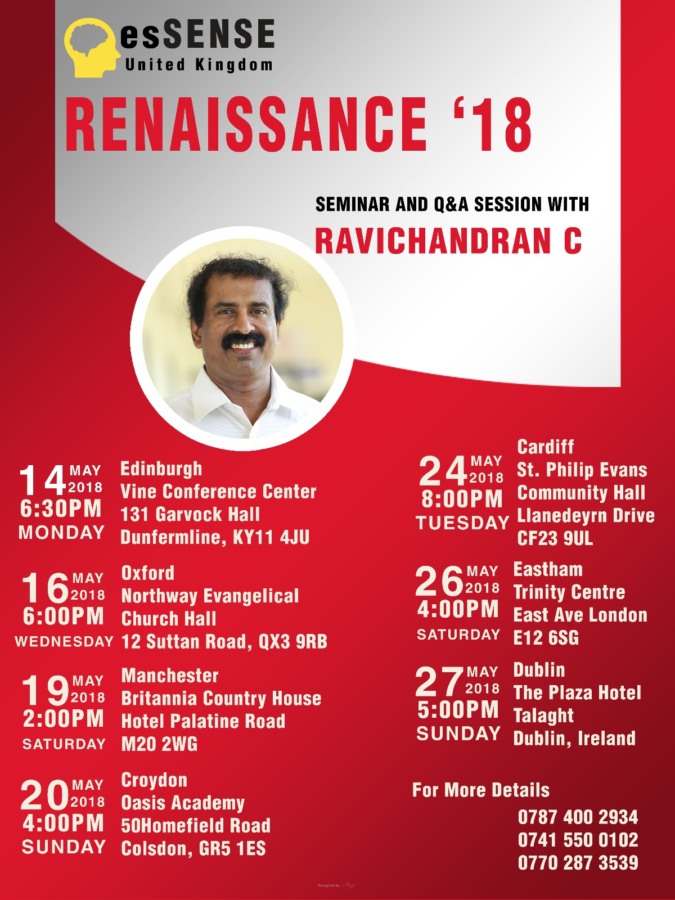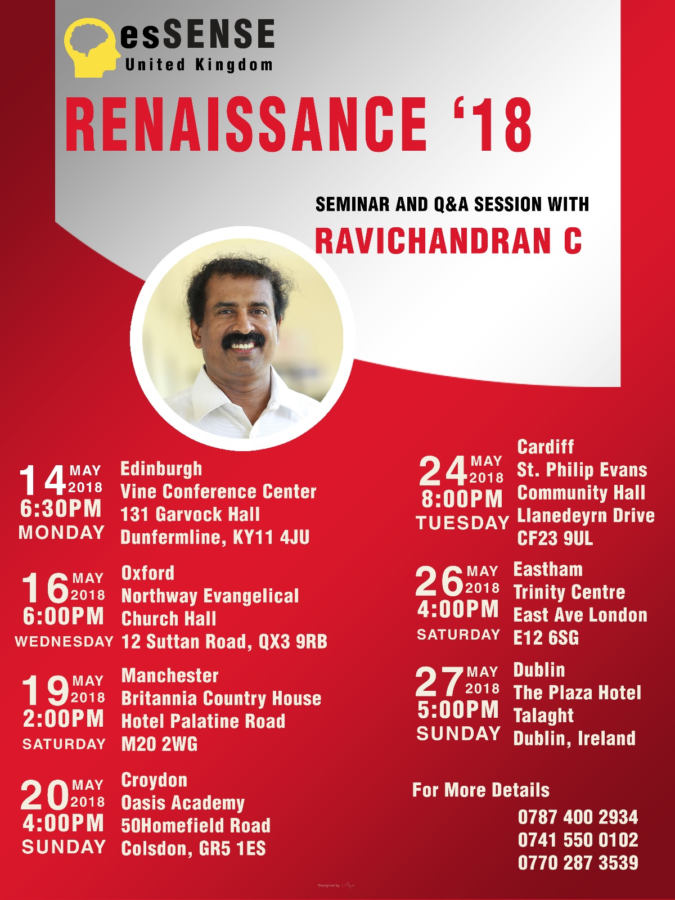 He is the winner of Kerala Government's award for best scientific awareness promoter for the year 2017. He is also the author of several books and winner of Kerala Sahithya Academy's Endowment award.
Admission is free to all the events in Renaissance'18.
esSENSE UK is a group of individuals based in the United Kingdom who encourage and appreciate the art of reasoning and rational thinking.
It is inspired by renaissance concepts of Europe, originated in Kerala to promote scientific awareness, freethinking and humanity within Malayali community now has presence in many parts of the world.