Advertisement

May Fair Kitchen is rightly touted as being on top of gastronomic barometer of London! Columnist Riccha Grrover in an exclusive interview with Amir Jati: Service Excellence Director for the luxury Edwardian Group Hotels, focussing on their restaurant May Fair Kitchen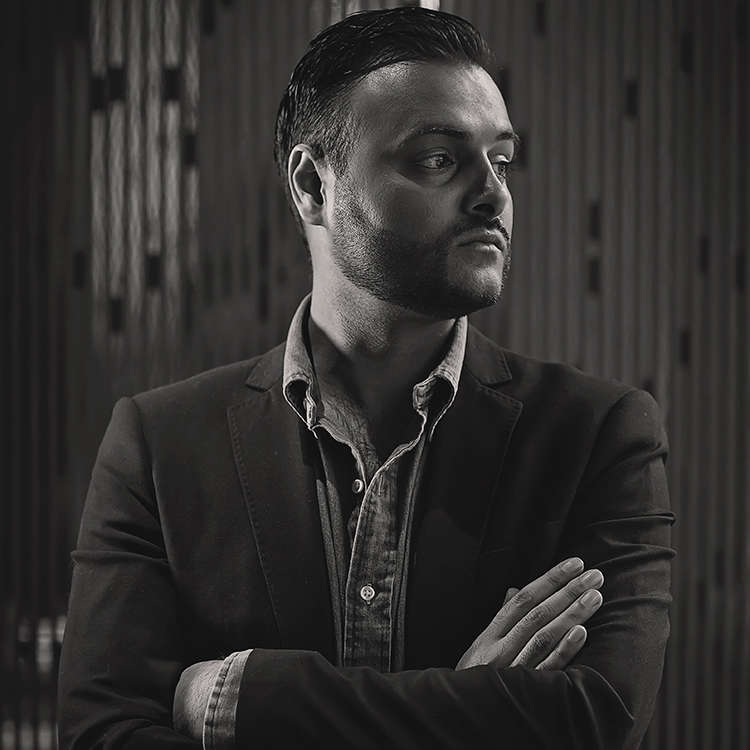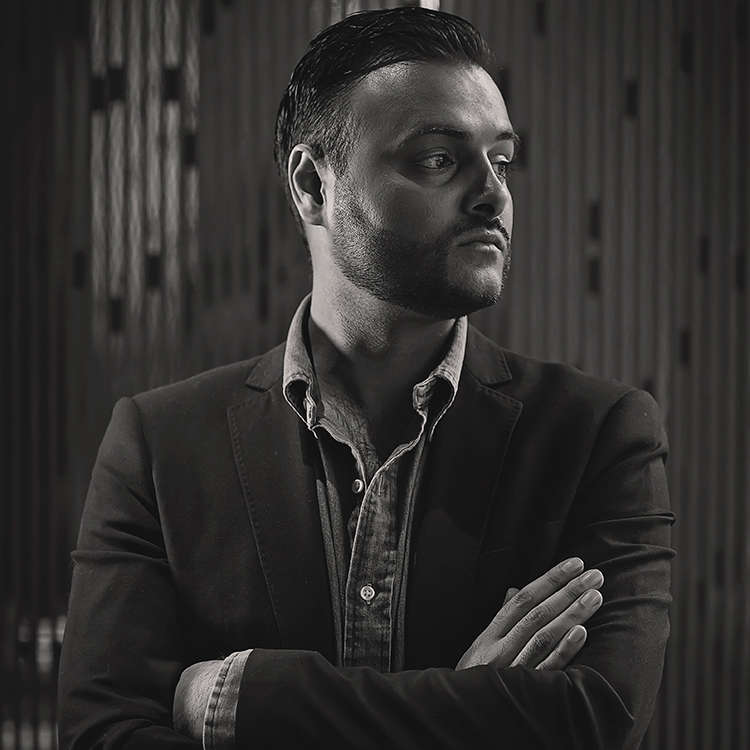 May Fair Kitchen is a fantastic restaurant that has a menu that showcases the best of Spanish and Italian small plates while also embracing contemporary Peruvian and Mexican dishes. Complemented with the finest wines and signature cocktails, a meal at this elegant Kitchen at the May Fair Hotel is all about enjoying the art of shared dining in the heart of May Fair. May Fair kitchen is rightly touted as being on top of gastronomic barometer of London!
RICCHA GRROVER- What cuisines does May Fair Kitchen specialise in? When was the restaurant set up? Is there always a fixed a la carte menu or do you serve specials too?
Home to a selection of contemporary Spanish and Italian small plates, May Fair Kitchen first launched in May 2016. In October 2017, we announced that May Fair Kitchen would become the flagship of our growing kitchen brand. It therefore also embraces our signature contemporary Peruvian and Mexican dishes from Monmouth Kitchen and Leicester Square Kitchen. We operate a fixed a la carte menu throughout the year with the addition of a selection of seasonal dishes to celebrate events such as London Fashion Week and Chelsea Flower Show.
RG- What dishes are most popular with regular diners from your menu? What are the top 5 dishes that you recommend as a must try from your own list of favourites?
Some of our most popular dishes include our Wild mushroom risotto with truffle oil and Parmesan shavings, 28-day-aged rib-eye steak with warm gorgonzola butter and Chilli panko tiger prawns with jalapeño emulsion. In addition to these, we would also recommend our Crispy duck and pomegranate ensalada with papaya chilli dressing and Our signature smoked lamb cutlets with red anticucho (served on a hot lava stone),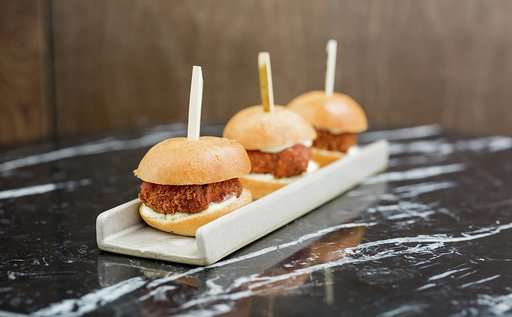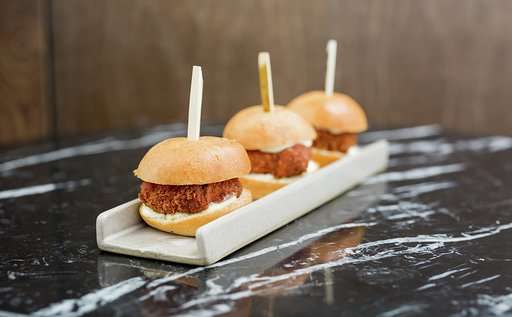 RG- Where does the restaurant take its inspiration from in terms of decor, music, vibe and of course the food?
May Fair Kitchen has a contemporary Mediterranean feel to its décor, with neutral earthy colours complimented by two large Canadian oak group dining tables. The clean lines of our white and black marble tables give an edge of sophistication and luxury while the music is contemporary with Spanish and Italian influence. Our inspiration from the restaurant came from various continental cities where great food, great wine and immaculate service that are all part of the fining experience.
RG- What kind of an experience can the diners expect when they visit the restaurant?
May Fair as an area has a certain expectation when it comes to the level of service that is expected from our guests and therefore, we pay particular attention to our service delivery standards to ensure that all our guests leave having had a remarkable dining experience. We achieve this by remaining true to our ethos and staying humble, relaxed and unassuming.
RG- Tell us about the limited-edition trio of spritz-inspired cocktails which has featured through the summer season and is on the bar menu until September end at the May Fair Bar?
Our May Fair Bar mixologists always like to stay in season with their creations and the Spritz Collection was our choice for Summer 2018. With the spritz traditionally being a summer aperitif originating from Italy, our Food and Beverage Manager Tommaso Scarciello thought it would be fitting to offer it to our guests at May Fair Bar. Our collection uses a combination of traditional Italian flavours with a British twist to provide three limited edition cocktails, perfect for a summer evening refreshment in the heart of Mayfair.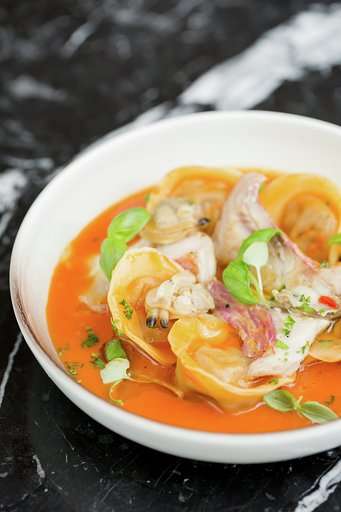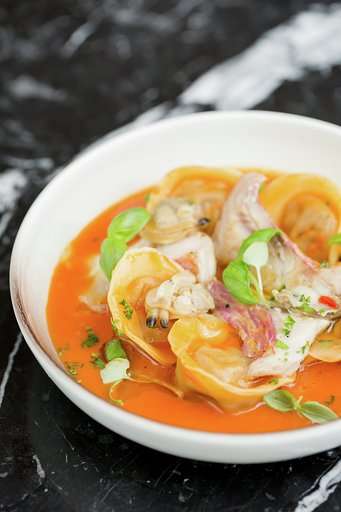 RG- You also serve a signature Charbonnel et Walker afternoon tea at May Fair Kitchen – what makes this different from other afternoon teas served in other venues- what makes this one distinct?
Our Charbonnel et Walkter afternoon is a chocoholics dream as almost every sweet item on the menu has had their iconic chocolate incorporated into the recipe. Charbonnel et Walker are one of the most highly respected luxury chocolatiers and we felt that our brands would align perfectly to bring a luxurious, contemporary and decadent twist to what is at heart a very traditional dining experience. Some of the highlights of our signature afternoon tea are the Charbonnel et Walker chocolate scone, Flourless Charbonnel et Walker chocolate and orange cake and finally our Tiramisu with Charbonnel et Walker chocolate shavings.The whole experience is then complimented with a selection of Charbonnel et Walker truffles included Pink Marc de Champagne Truffles, Dusted Milk Sea Salt Caramel Truffles and Dark Chocolate Crowns.
May Fair Kitchen is a restaurant with Mediterranean dishes focusing mostly on Spain and Italy in a classy setting with impeccable service. It's a must try restaurant and lives up to it's all round rave reviews!