Advertisement

An initiative by a group of professionals in the UK to help the flood-hit South Indian state of Kerala has been embraced by people throughout the world…reports Asian Lite News. Runners from around the world are ready to take the challenge to raise funds for Kerala. More details on www.runtokerala.com or send a mail to runtokerala@gmail.com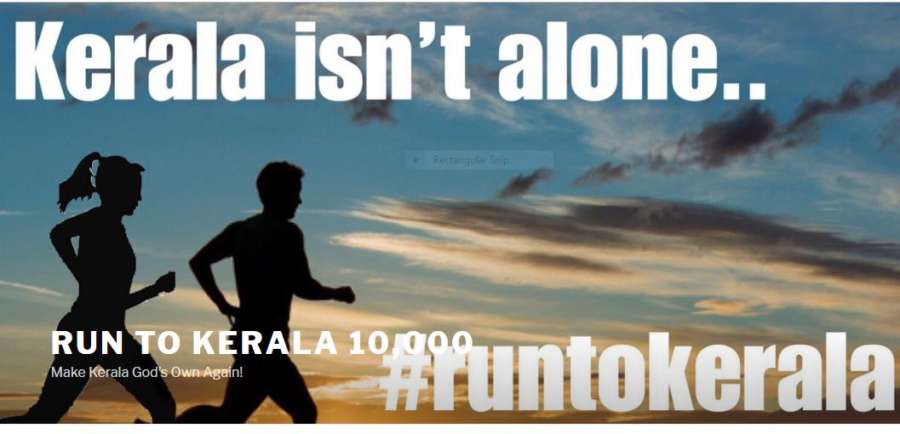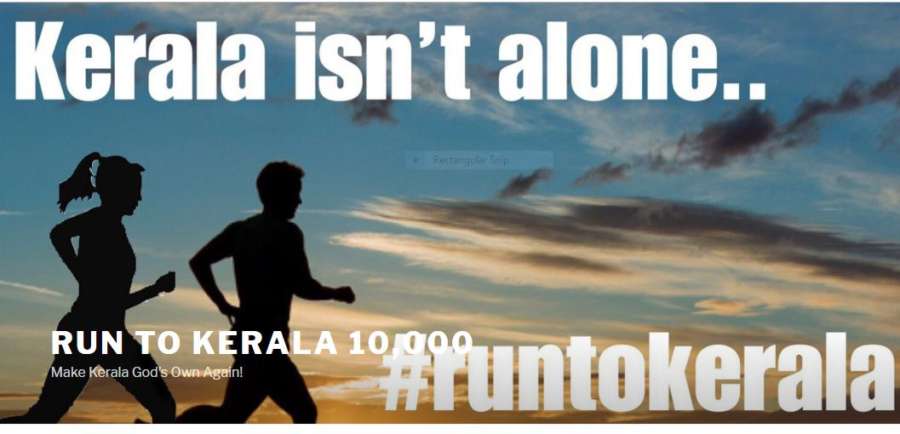 The project titled Run To Kerala is gathering momentum. Where an individual takes up a challenge to run a distance of 5 to 10 Kilometres every week to achieve a combined target of 10,000 Kms.  While at the same time they will put an effort to raise funds for the cause.
Although, a running combined fundraiser event is not very common in India; since it's planning two weeks ago, there have been people joining from as far as USA to Australia and a lot of other countries as well.
Indian Techies and all sorts of other professionals from around the world are volunteering and working behind it to make it a success.
"Most of us don't know each other personally, but we all have one goal; get Kerala running again," said a volunteer.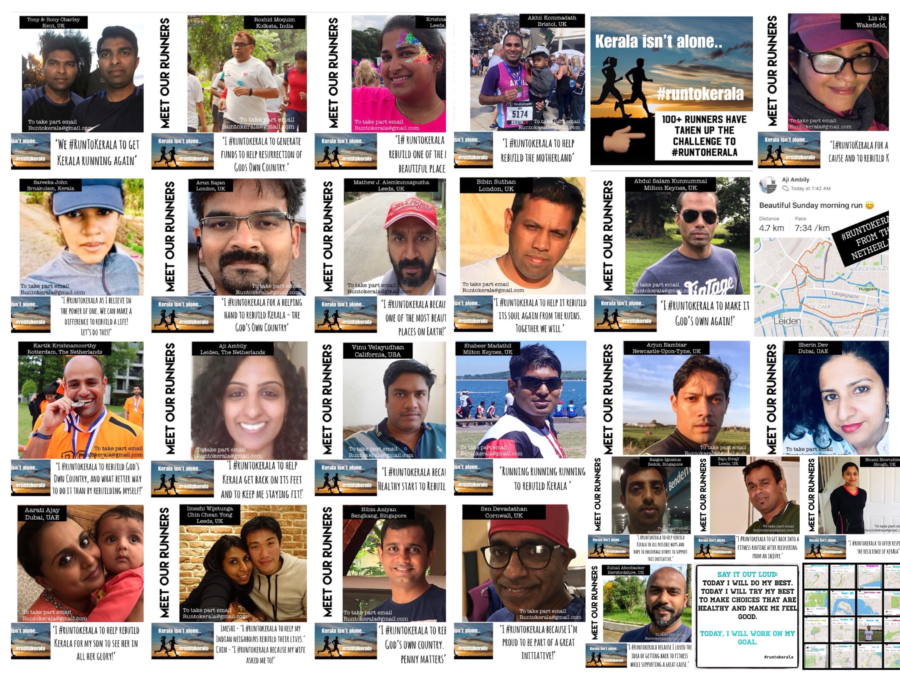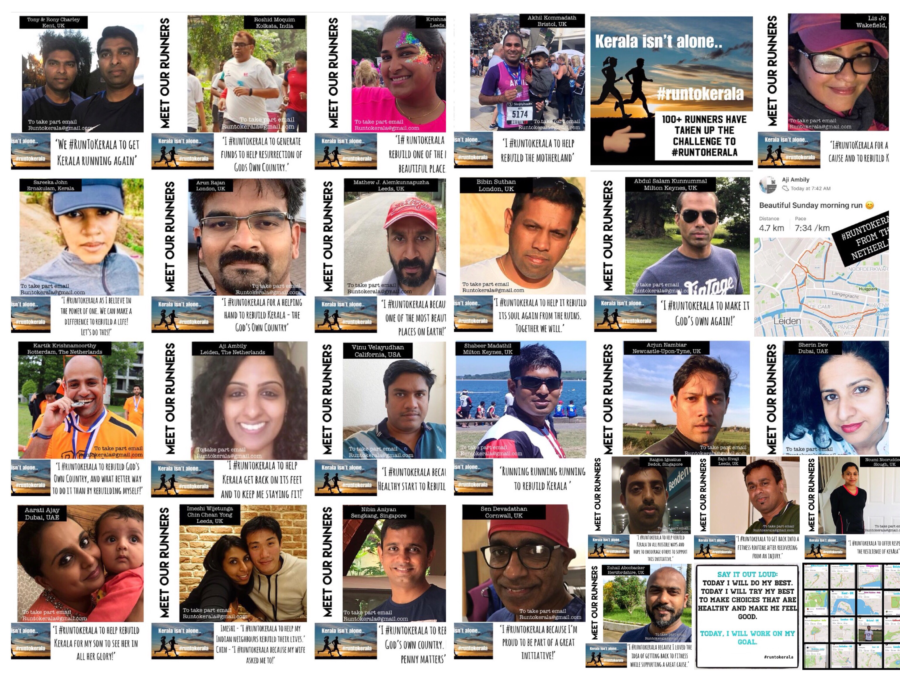 People's run have been tracked using an app called Strava and the funds are being raised using Virgin Money Giving web portal. Anyone from around the world can pay in to this fund. Run To Kerala's charity partner is British Malayali Charity Foundation and is eligible for 25% govt gift aid for contribution from UK tax payers.
The run starts on the 29th September and finishes on 10th of November. By that time #runtokerala is planning to raise a minimum £10000 by involving  200+ runners doing 50 kms in 6 weeks, makes it 10000 Kms, a foot distance from London to Kerala. Many #runtokerala runners are organising group runs at their locations from 29th September through until 10th November 2018.
Funds are being raised as a team and individually. All the raised funds will be given to Kerala Chief Minister's Distress Relief Fund through British Malayali Charity Foundation.
Social media campaigns for #runtokerala has been greatly welcomed by wide variety of people throughout, and there has been a growing number of registrations. #runtokerala's volunteers are working hard to combine all the data through their website www.runtokerala.com
Anyone can join this fundraiser run by sending an email to runtokerala@gmail.com , and with great support, the team will get you running for a better purpose.