Advertisement

SAA-UK (South Asian Arts-UK) is hosting the touring multimedia show The Moonwatcher. Written and directed by Leeds-born poet Shamshad Khan and Artistic Director Bob Frith, and enriched by Arun Ghosh's original music, the show will be held on Friday 9th March at Seven Arts and will start at 7.30pm….reports Asian Lite News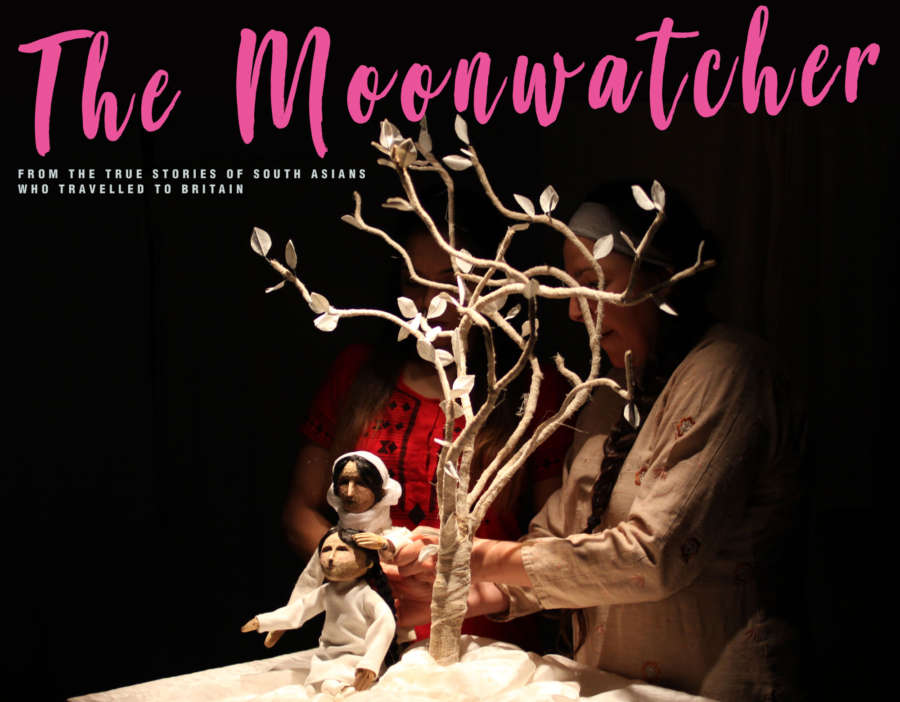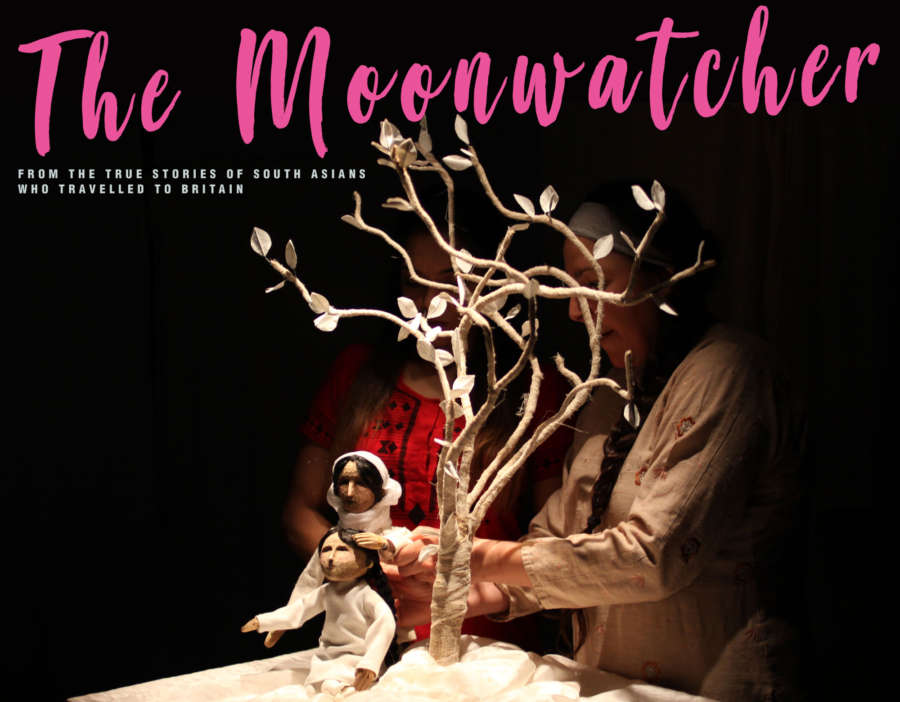 The Moonwatcher is the story of Rahmi, a young Pakistani girl who travelled half way around the world to join her husband in England, and her daughter Azrah, who is struggling to find where she belongs. Developed from the stories of immigrants from South Asia who travelled to the industrial North of England, The Moonwatcher explores how different values impact on the complex relationship between mother and daughter, and asks: where do any of us really belong?
Told through masks, puppetry, spoken word and music, The Moonwatcher focuses on the compelling themes of immigration, heritage and womanhood in an inventive and touching way. In the words of an audience member at the opening night in Lancaster: "Beautiful and heart-breaking. I loved the sense not of "immigration" but of humans as atoms flowing this way and that in timeless space. Not trespassing. Very powerful."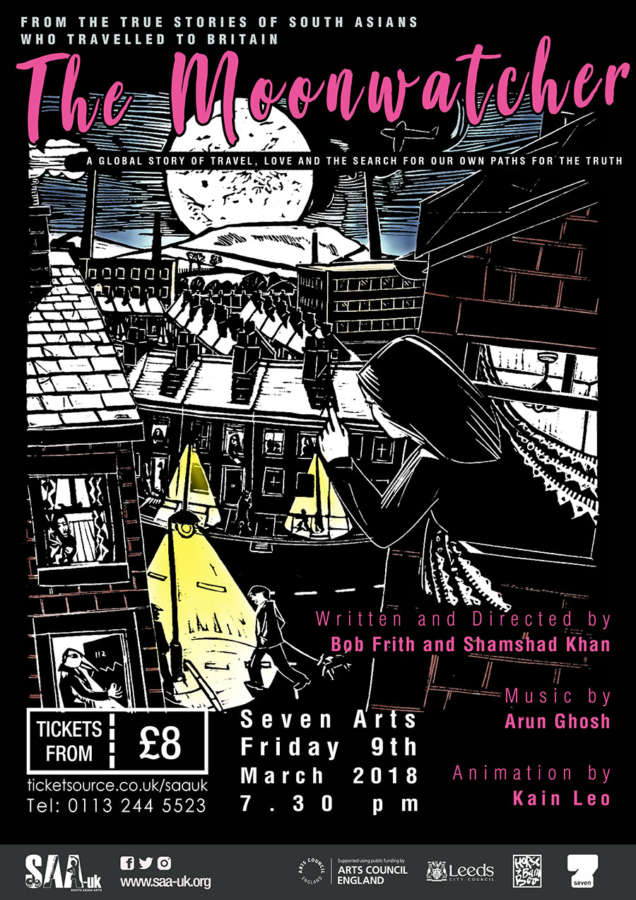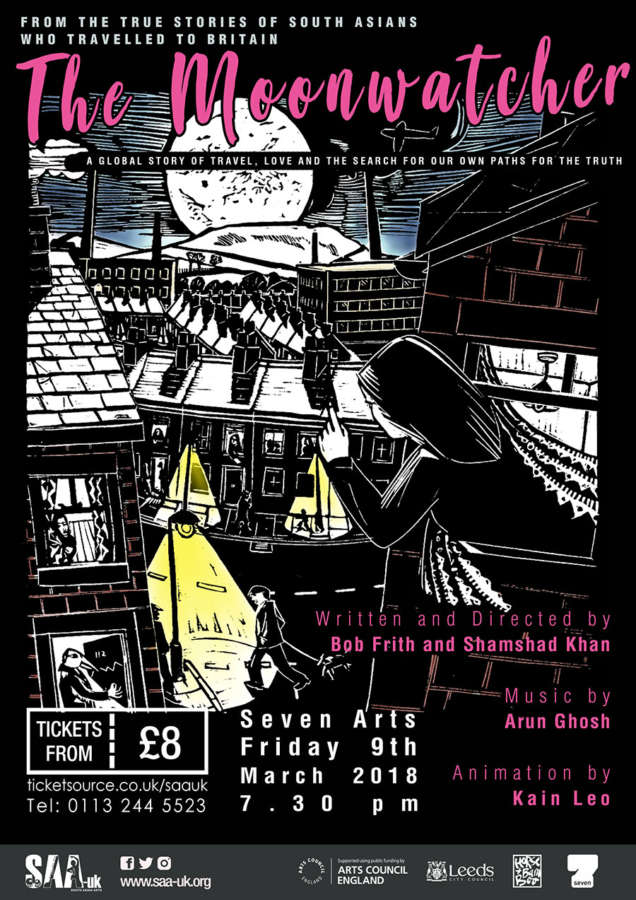 The Moonwatcher is written and directed by Leeds-born poet Shamshad Khan and Artistic Director and founder of Horse and Bamboo Theatre Bob Frith. The show, inspired by Shamshad Khan's experience and insights, also draws on interviews and workshops conducted with South Asian communities in Rossendale during the "Different Moons Arts and Heritage Project". The Moonwatcher is further enriched by Kain Leo's animations, and the original music composed by clarinetist and music educator Arun Ghosh.
The Moonwatcher is currently touring Scotland and the North of England, including dates in Manchester and Newcastle.
Tickets are £10 (£6 reduction) and the convivial atmosphere of Seven Arts Leeds, with its cafe/bar area, will enhance an already rich experience with the opportunity to spend a relaxed and magical Friday evening with family and friends.
Tickets can be bought in advance and on the door. Box Office: 01132445523. Book Online: http://saa-uk.org/whatson/moonwatcher-09-03-2018