Advertisement

The founder of Namdhari Movement, Saint Satguru Ram Singh's 200th birth anniversary was marked at the Portcullis House of British Parliament recently….reports Asian Lite News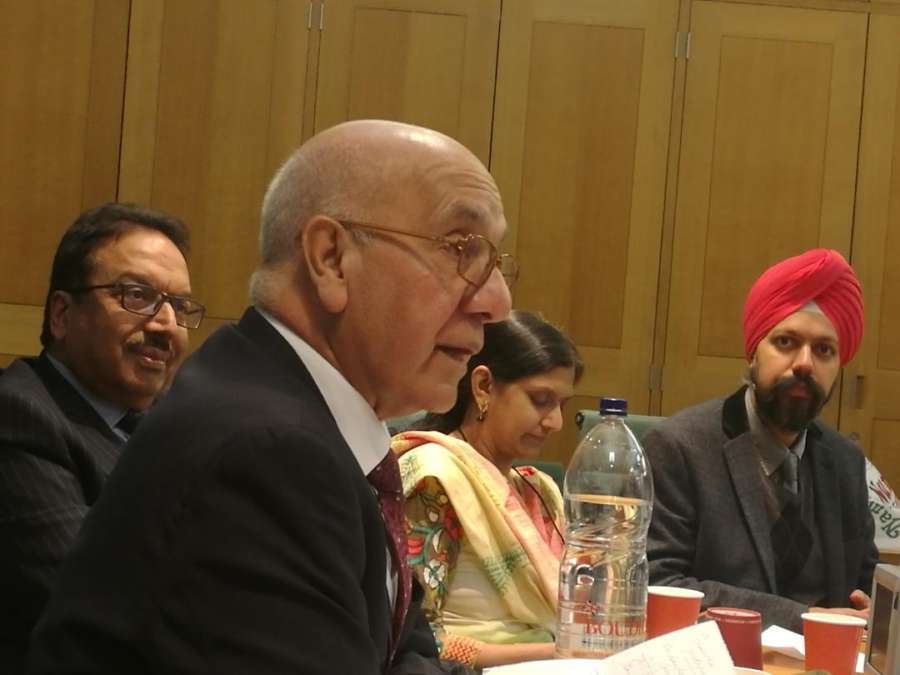 The founder of Namdhari Movement, Saint Satguru Ram Singh's 200th birth anniversary was marked at the Portcullis House of British Parliament recently. Hosted by Virendra Sharma MP and APPG for Indian Traditional Sciences, the event saw speaker-attendance from a cross section of the community, polity, policy-making and thought leadership. The outcome of this commemorative event is to install a permanent monument of peace in London as a tribute to Satguru and all world leaders who followed his footsteps. This was emphasised in speeches by the MPs and other dignitaries, driving the point home to the attention of High Commission of India's representation.
Layla El Moudden read the messages on behalf of HM The Queen, HRH The Prince of Wales, and HRH The Duke of Cambridge.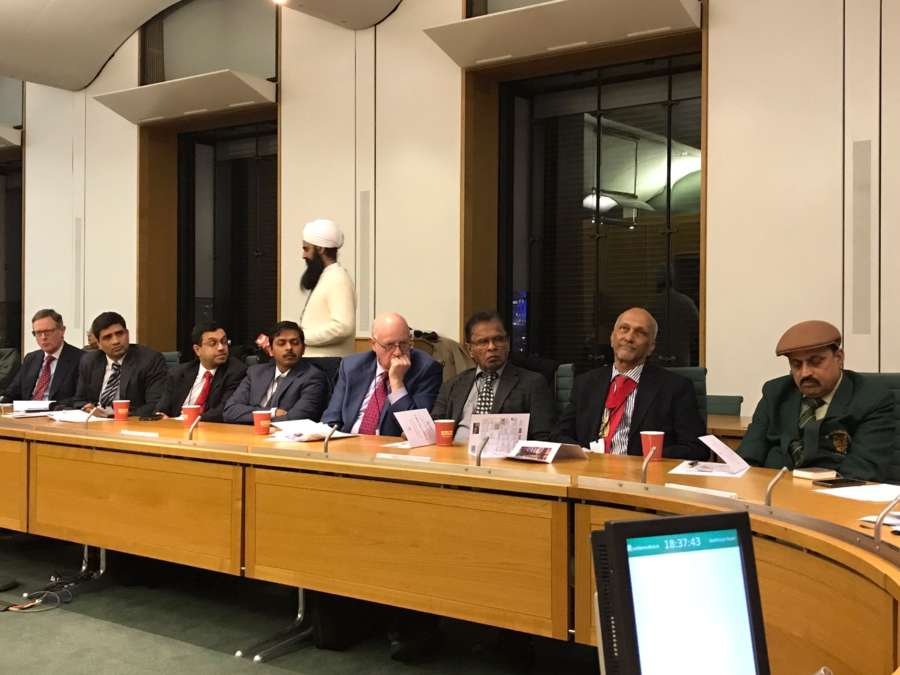 In his opening speech, Lord Suri spoke of the Namdhari Movement and gave the biographical sketch of Satgru Ram Singh while commemorative messages underpinning the contributions made by the Saint were given by Cllr. Shokat Ali- Chairman Muslim Friends of Labour, Cllr. Christy Ruben- High Commissioner of Sri Lanka, Cllr. DP Singh representing High Commission of India, Cllr. Bhagwanji Chohan- Mayor of Brent, Vinod Thakrar- President of Lohana Community North London, Ayurveda Ratam Dr Shantha Godagama and others.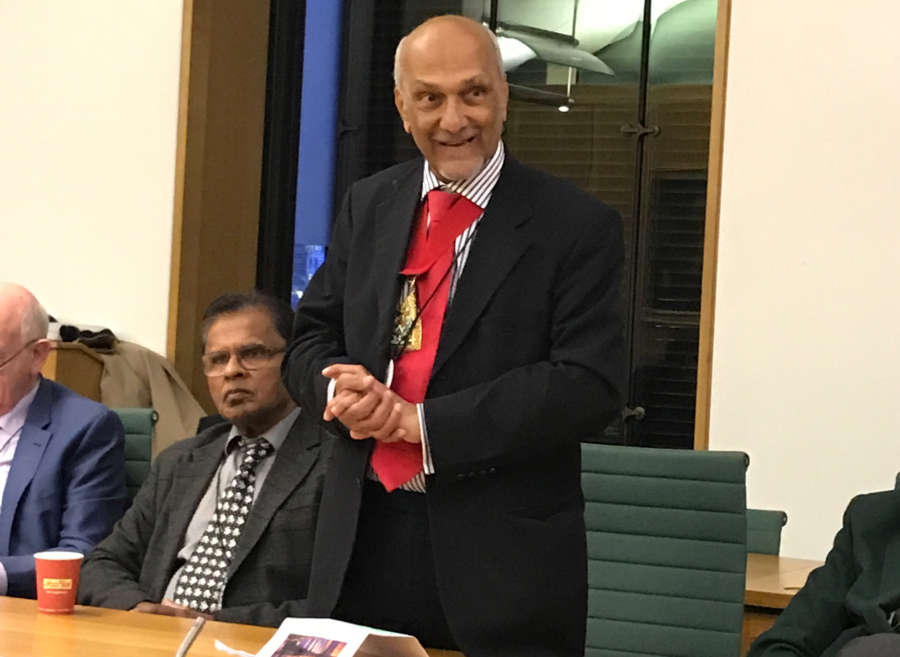 Noted Lawyer and chief proponent of Ahimsa in Ireland Thomas Mullins likened the Irish movements and peace process with the teachings of Satguru Ram Singh. Kuldip Singh Ubhi of Namdhari Sangat UK spoke of his own personal transformation following the teaching of Satguru Ram Singh. Lord Dholakia and Tanmanjit Singh Dhesi, MP for Slough have eloquently spoken on the powerful and praiseworthy contributions made by Satguru. Ragasudha Vinjamuri who is an academic, cultural commentator and Limca-Book record holder has presented Satguru as a social reformer and as the founder of Kooka movement that symbolised war not only against external enemies such as corruption, but also against internal enemies such as prejudice and narrow-mindedness. His advocacy for equal rights to women in the society, widow-remarriages and marriageable age for women at 18 were also highlighted. Different speakers have highlighted how he advocated civil disobedience and non-cooperation as a predecessor of Indian Freedom Struggle and how his teachings inspired leaders such as Shaheed Bhagat Singh and Netaji Subhash Chandra Bose.
Amarjeet S Bhamra- Secretariat, APPG for Indian Traditional Sciences rendered the Vote of Thanks. Refreshments were offered by Devraj Singh of Yogi Tea and Vishwas Toley of Beebs Foods.