Advertisement

Rahul Laud finds out what's new in store from the SBI UK stable. A special report for Asian Lite News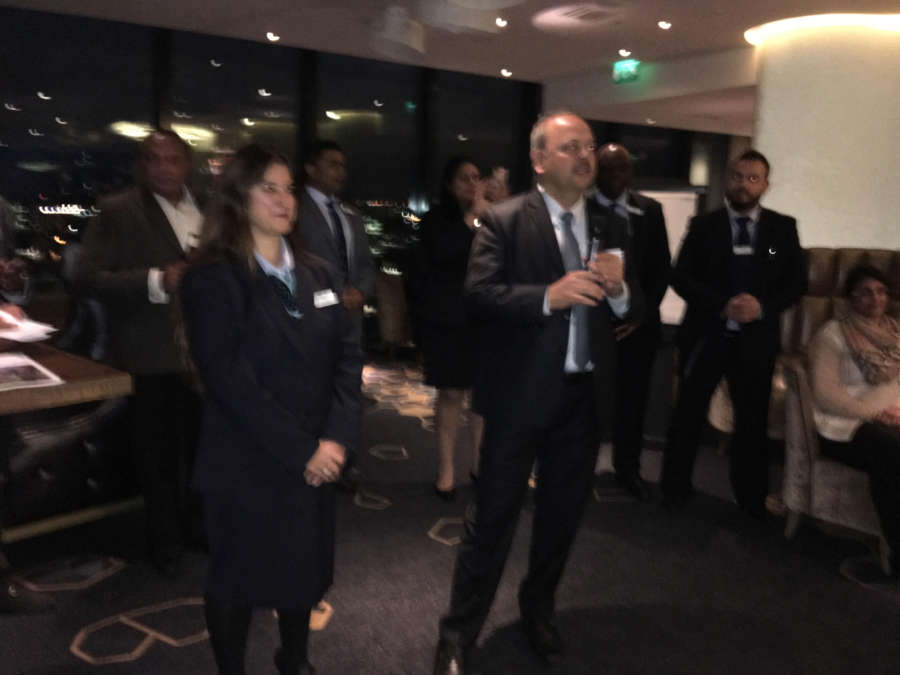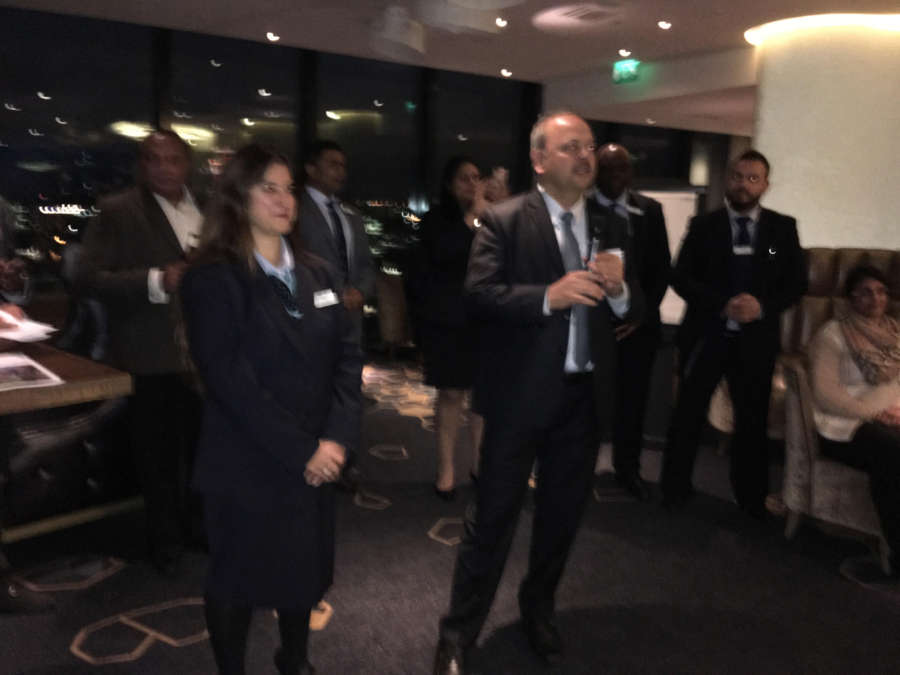 At a recently held networking evening in Manchester, the State Bank of India UK launched new customer friendly products Buy to Let for housing investors and safe deposit lockers. Organised by the Manchester's Area Manager Rakhee Sharda and her team, a battery of top SBI UK officials including the Executive Director Kalpesh Awasia attended the evening to present their products and interact with Manchester and North West based businessmen, clients, and investors.
Former Indian cricket captain legend Farookh Engineer was also present on the occasion with his wife.
The SBI team included, Stephen Banks, Head National Sales; Dinesh Gulati, Head – Retail; Credit; Abhishek Sahay, Chief Corporate Officer; Hemanshu Kamdar, Business Development Manager; Sapna Rajput, Manager – retail credit; Ridhi Sheth, Assistant Branch manager, Manchester branch.
Officials shared their new products which they claimed were business wise and investor friendly too.  The Seasonal offer for small locker £100 and medium locker £150 from 01 October 2018 to 31st December 2018 with minimum balance requirement of £500 was highlighted by Rakhee. The promotional annual locker fees at the Southall, Manchester, Leicester and Ilford branches is receiving encouraging response she pointed out.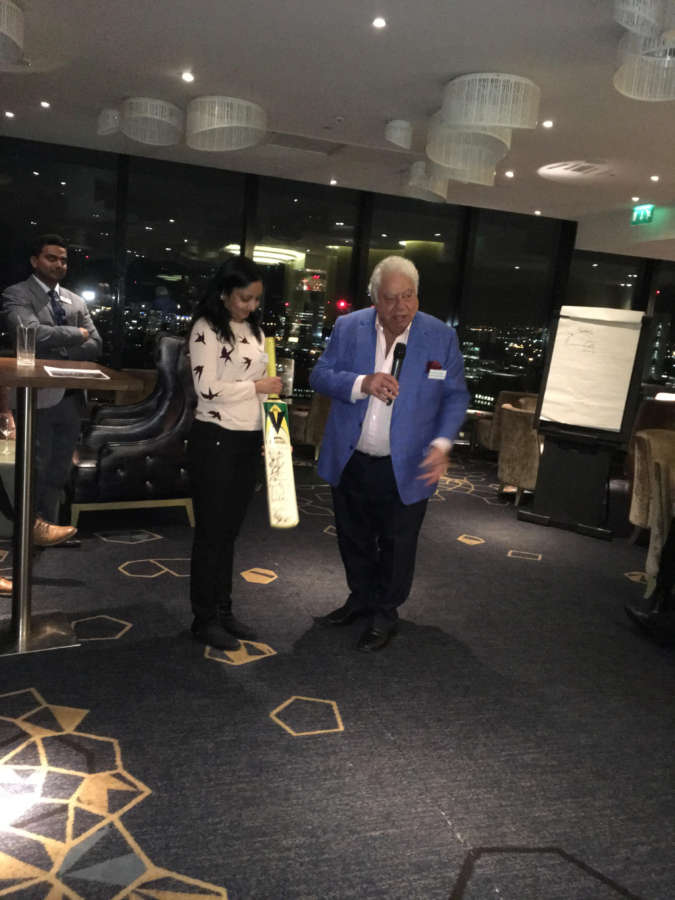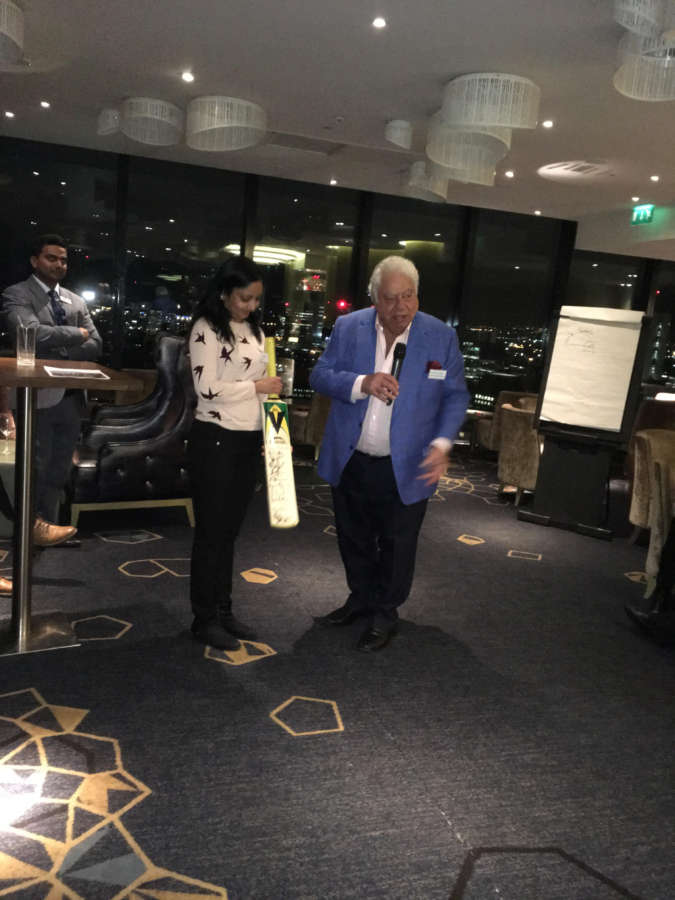 Explaining further she said the promotional price applies to first and second year. After the second year, the promotional price will be closed and the standard charge will apply.
Rakhee said: "Discounted prices apply only to small and medium lockers. Existing locker customers will continue to pay at their current rates during the term of their locker agreement."
The offer is open to existing and new customers meeting minimum balance requirements, she added.
For investors in the real estate sector Buy To Let Mortgages was the new exciting product claimed Awasia. He said this product will excite investors and "we see huge response to the growing real estate market in UK."  Showcasing the new product, Awasia said, Investors could purchase a new property or re-mortgage an existing Buy to Let; Borrow up to £3 million; Borrow up to 75% of the properties' value.
However, he cautioned, "Your property may be re-possessed if you do not keep up with your mortgage repayments. You are responsible for making monthly repayments even if your property does not have a tenant. SBI UK Buy-to-Let and Commercial mortgages are not regulated by the FCA or PRA. "
Among the prominent guests Dr Kailash Chand, Head of BAPIO, Ghanshyam Nabar from Manchester India Partnership , leading NHS doctors, Manchester Chambers of Commerce officials.
Farookh Engineer conducted an auction of his cricket bats signed by cricketing legends to raise funds for homeless children in India. He raised £1000 that evening which added a philanthropic touch to the business evening. Dentist Dr Archana Prasad was excited to win the bid at the auction.