Advertisement

SEVA Trust UK awarded educational scholarships and grants to 43 students from underprivileged background in India and held environmental workshops….reports Asian Lite News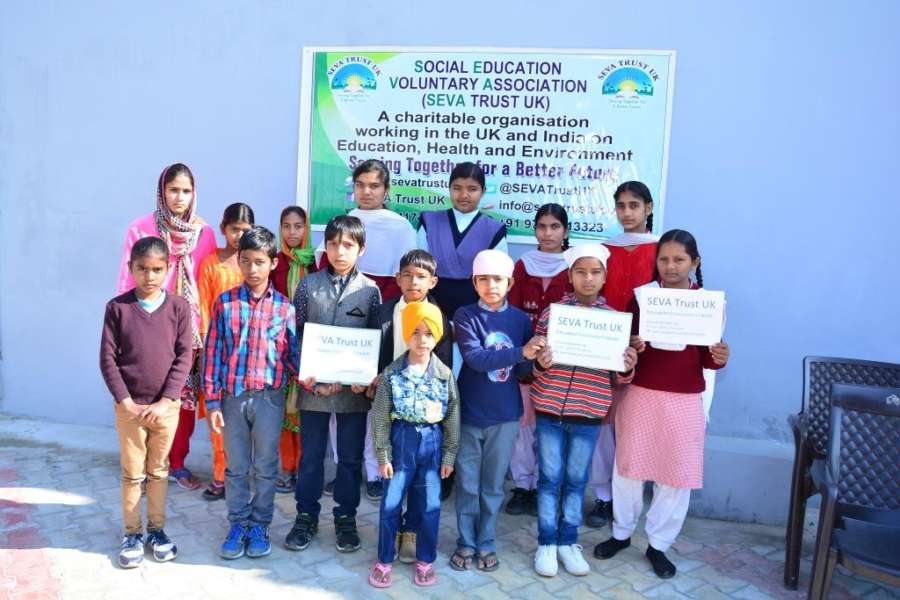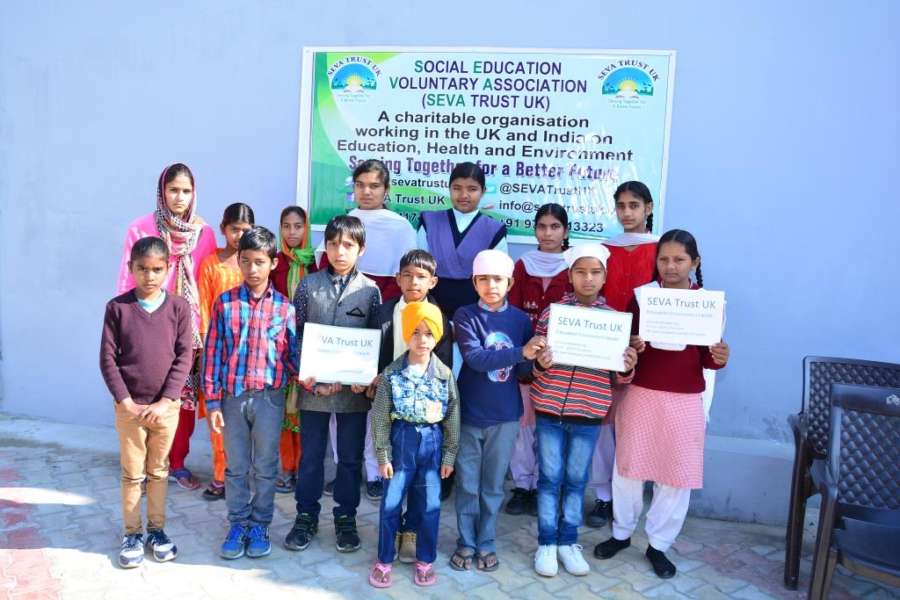 Social Education Voluntary Association (SEVA) Trust UK, a Bedford based international charitable organisation working for the betterment of education, health and environment launched financial support and scholarship packages for underprivileged students. Grants of £3000 were awarded to cover educational costs for students who are academically strong but unable to cover their costs due to poor economic circumstances of their families.
Seven students received scholarships for their degree courses and 36 students were given financial support and special prizes in a function organised by SEVA Trust UK in rural village of Barundi in Indian state of Punjab.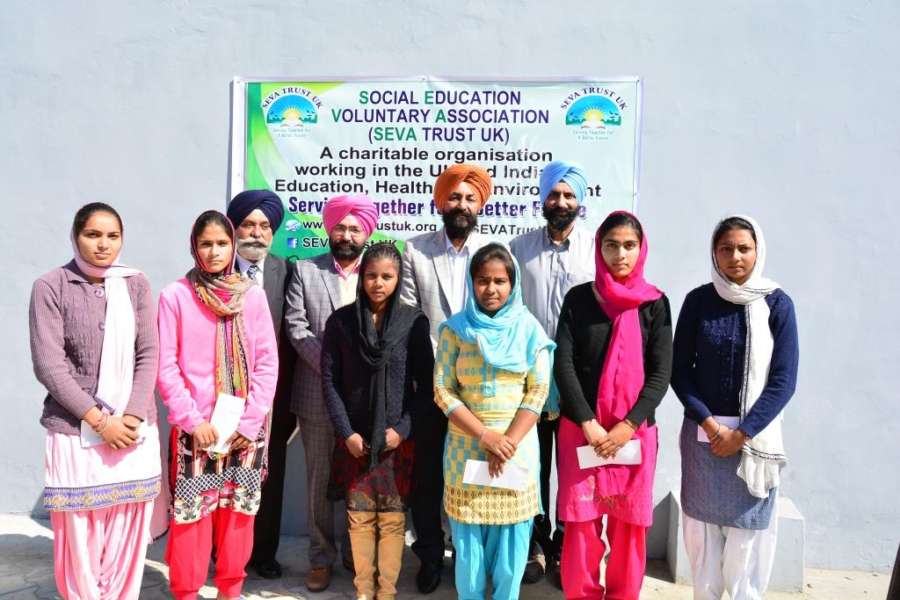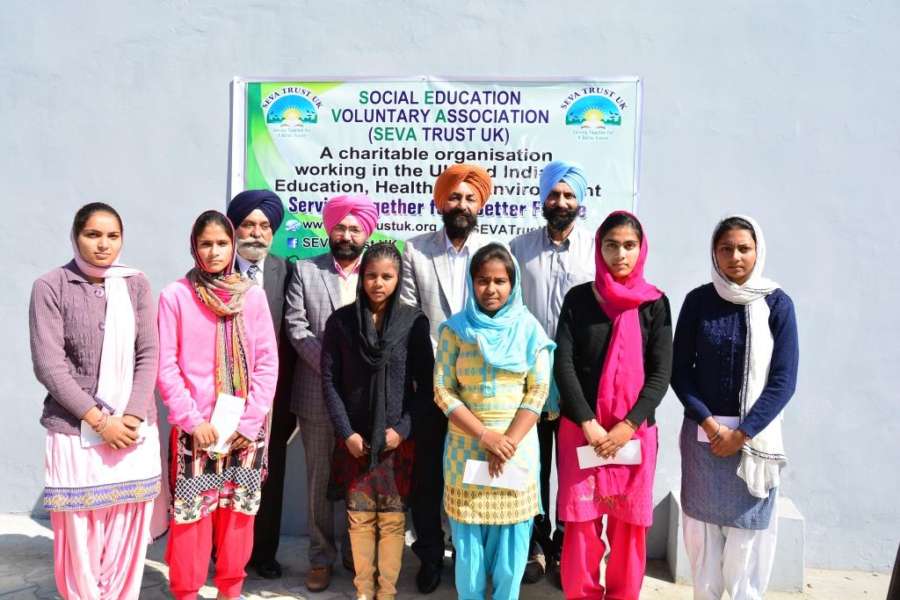 Veerpal Kaur a student of Government Senior Secondary School of village Tohra, who was subject to racial and cast discrimination and her case attracted huge public condemnation last year, was awarded with a special package to cover the full costs of her 4 year graduation program. Three other Bedford based charities Siri Guru Ravidaas Sabha, Bhagwan Valmik Sabha and Dr Ambedker Mission Society who have been campaigning for equality and caste free society, raised funds to support Veerpal's future education needs through SEVA Trust UK.
There is high death rates in Punjab for workers in rural communities working in sewers, agricultural and brickyard sectors. Lack of awareness about harmful gases and lack of personal safety equipment are the main causes. To address this issue, SEVA Team coordinated workshops involving rural youth groups and students to raise awareness about environmental issues and the challenges. The team handed over environmental monitoring and scientific equipment to rural schools and colleges for their labs to aid educational experiments and to help in raising awareness about dangerous environmental conditions and personal safety. The UK Environment Agency provided the gas alarms used for personal safety free of cost to SEVA Trust UK.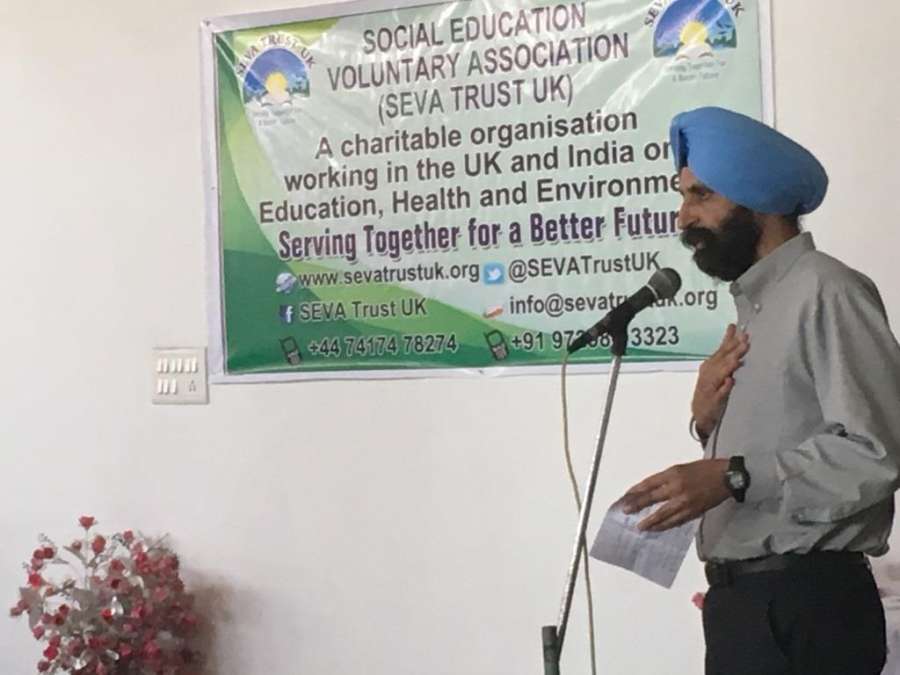 Jim Wilkinson of the Environment Agency said 'We occasionally upgrade our environmental monitoring equipment and discard the old equipment which is often in good working condition and we had to pay to the removal contractors. We are really pleased to work with SEVA team as any equipment that we no longer need it, if it can be brought into good use, we would be happy to support such projects. We are really pleased to know that the gas monitoring alarms we donated have found a second home in Punjab and hopefully those will help in raising awareness about H&S and saving lives.''
SEVA Team organised a special function in the village of Barundi that was attended by the Punjab state's joint director for higher education Dr Brar, senior district police officer Gurpreet Toor IPS, Principle of local rural college Dr Deol, many teachers and headtechers of rural schools, community and charity workers and over 100 children from rural schools.
Charan Sekhon from Bedford, while welcoming the chief guests and the dignitaries highlighted the work of SEVA Trust UK in India and in the UK. He emphasised the need of educating the rural youth, girls empowerment and developing technical skills at the early education stage to ensure a prosper future for the youth. He said that all communities need to work collectively to support the youth and each and every child should have a full and equal opportunity for education at grassroots level.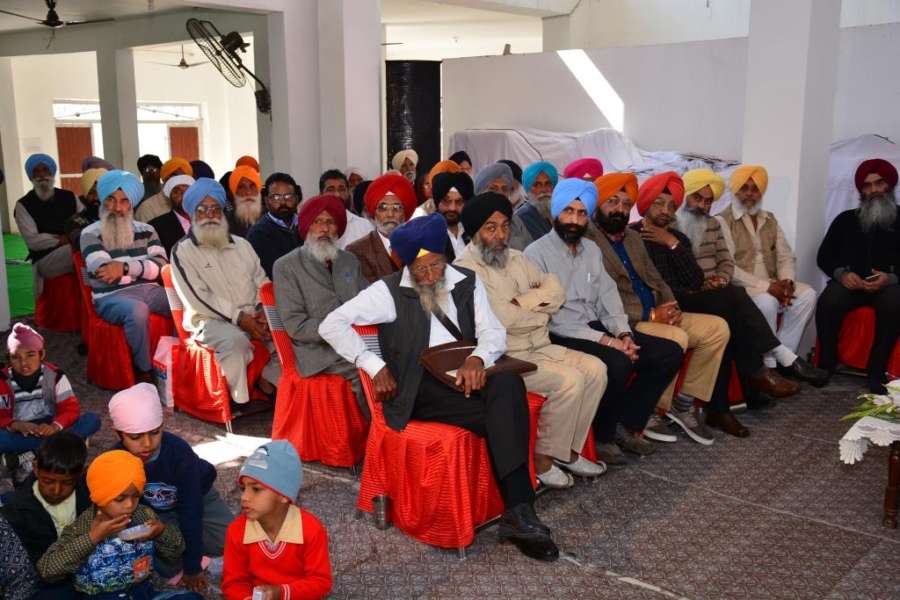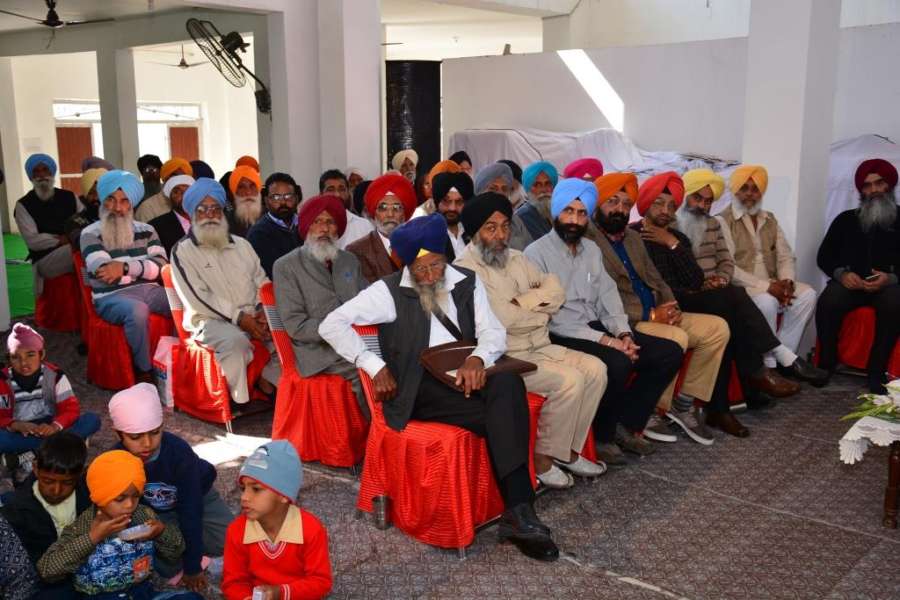 Dr Brar outlined the educational initiatives in higher studies taken by his department of Punjab Govt. He said that collaboration with organisations like SEVA Trust UK will enormously benefit the youth of rural Punjab.
Dr Deol said that rural youth have enormous talent but lacks guidance and resources. He said he is thankful to people of UK and SEVA Team who playing an important role for the betterment of rural and poor communities by setting up a platform at international level for education, environment and Health.
The key highlight of the function was all diverse communities and faith groups were very well represented along with reps of rural councils, social workers and community leaders.