Advertisement

Social Education Voluntary Association (SEVA)

Trust UK & Global Girl Power offered a gift of treatment to a 15-year-old girl who suffered Acid Attack in Punjab….reports Asian Lite News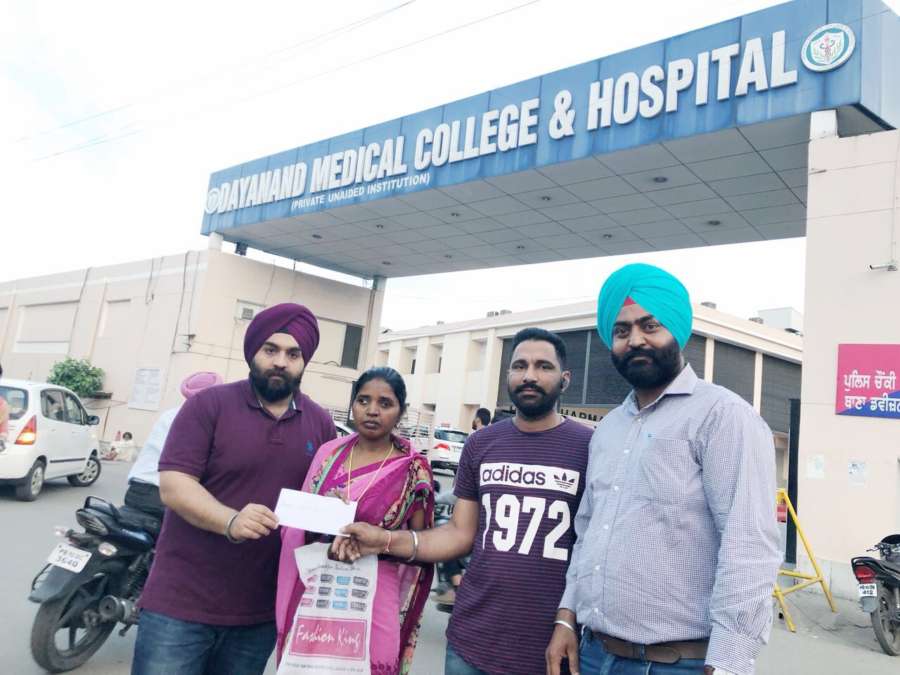 SEVA Trust UK, a UK based charity working for the betterment of education, health, and environment in Punjab & Haryana became aware from media reports of this horrific Acid attach on minor girl Anjali 15 years from Ludhiana. She stood up for her basic rights and refused forced marriage and the man attacked her with acid that caused 50% burns on her face and other body parts.
With help from Times of India press reporter, SEVA Trust UK reps met with the victim and her family to find to find out their needs and the ways they could help them. Victims' family is a Dalit Hindu family migrated from UP in search for a better life in Punjab and live in very poor conditions and have no savings at all to pay for her treatment.
With support from Canada based NGO 'Global Girl Power' that is working for empowering girls and women at international level, SEVA Trust UK managed to arrange all the needed funds for her ongoing treatment and future treatment.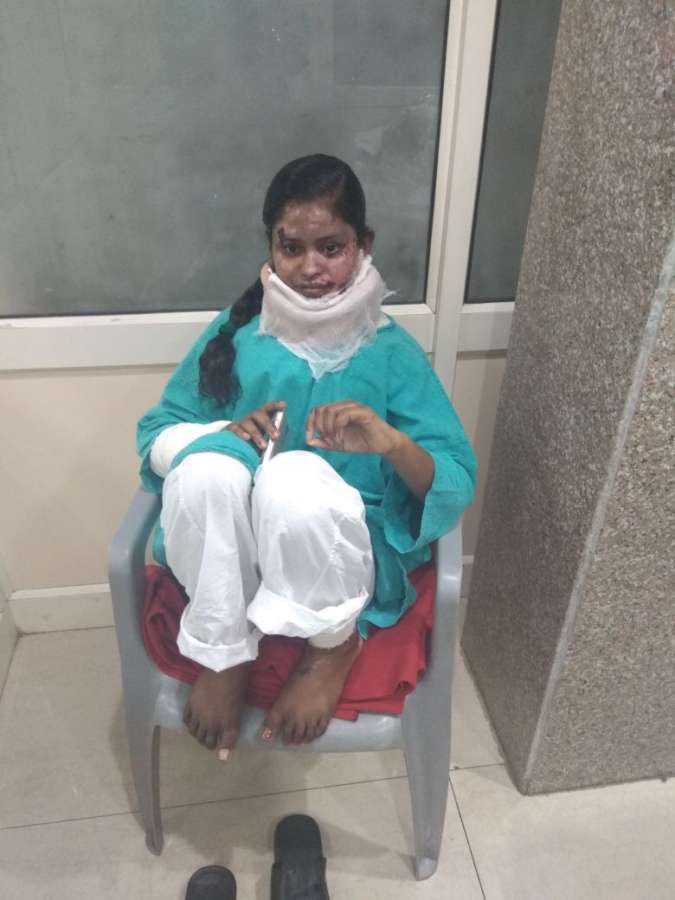 On Vaisakhi day, Ludhiana based social worker & Sikh Philanthropist Harjinder Singh Kukreja handed over the initial cheque to Acid attack victim's mother at DMC hospital Ludhiana on behalf of SEVA Trust UK.
The medical team treating her told the family that she may need another surgery. Anjali's mother said 'We 
had no means to pay for treatment costs.The cheque we got today is a gift from God. We don't know who are the donors and how did they find out about our hardship, I  have no words to thank them'
Harjinder Singh Kukreja said 'Vasakhi is the day when Guru Gobind Singh created Khalsa to help and protect the needy and poor. It is really great to see two Sikh NGOs came forward to help this family they met or knew before the attack. I feel this is the true spirit of Sikhi to help the needy irrespective of barriers of religion, caste or creed''.
The founder and chair of SEVA Trust UK Charan Kanwal Singh Sekhon empathised on the need for eradicating the root causes of such horrific crime, He said that education is the only tool that can reform our societies and SEVA Trust UK is working at grassroots levels in Punjab with low income and underprivileged families and students to support and meet their educational needs. He thanked  Lucky Gill, the Founder of Global Girl Power based in Vancouver and Harjinder Singh Kukreja for supporting the cause.