Advertisement

Kapil Sibal said the forth coming general election is an opportunity to stem the saffronisation of India and its democratic institutions. If we failed, that will jeopardise the progress we achieved through decades….An exclusive interview with Asian Lite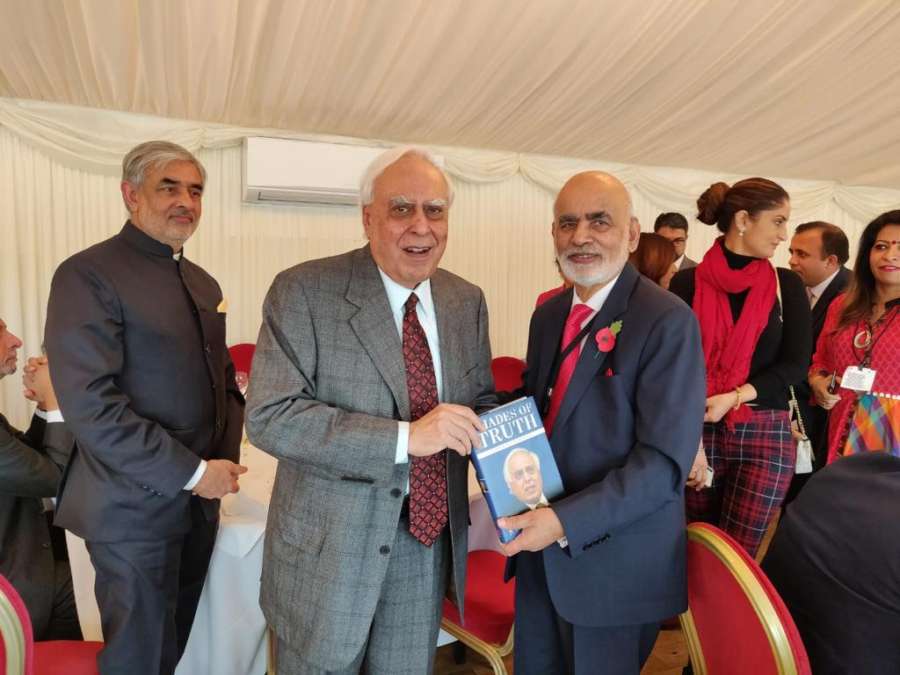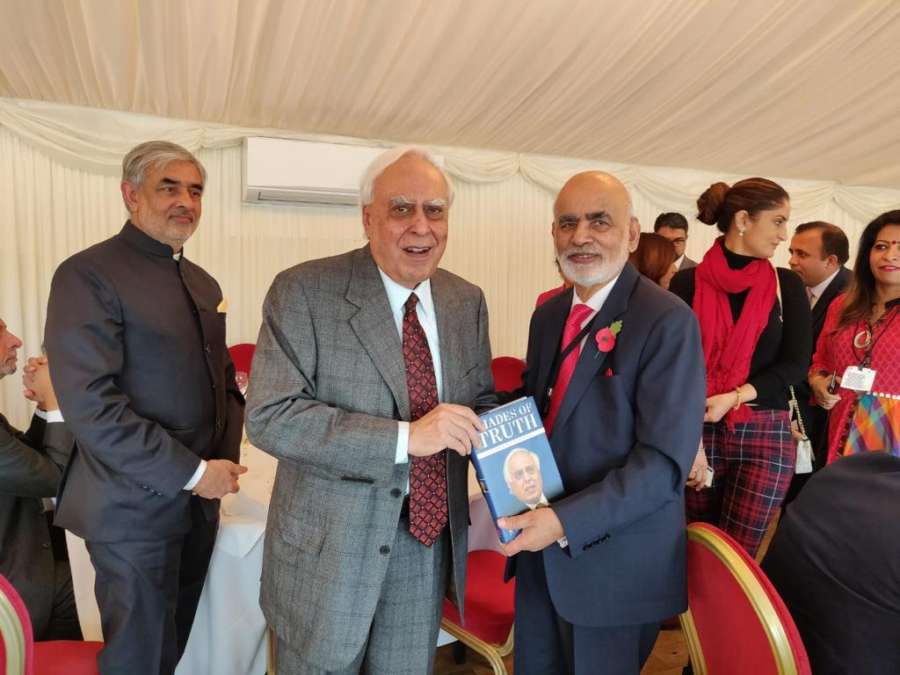 Mr Kapil Sibal, senior Congress leader and former cabinet minister, appeals to the Indian diaspora across the world to join the campaign to protect Indian democracy and its institutions.
"Indian democracy is at cross roads now," Mr Sibal, told Asian Lite in London. "The forth coming general election is an opportunity to stem the saffronisation of India and its democratic institutions. If we failed, that will jeopardise the progress we achieved through decades."
Mr Sibal, a decorated senior advocate at India's Supreme Court, said the majority media in India are lap dogs of the government and they are not giving a real picture to the outside world.
He was talking to Asian Lite prior to attending an event to launch his book Shades of Truth – A journey Derailed at British Parliament.
"There is a new landscape emerged in India and there is no space for dissident voices," said Mr Sibal. "The future of democracy and its institutions are at stake as the Hindutwa brigade infiltrated in every sphere. Even Supreme Court judges are protesting in public."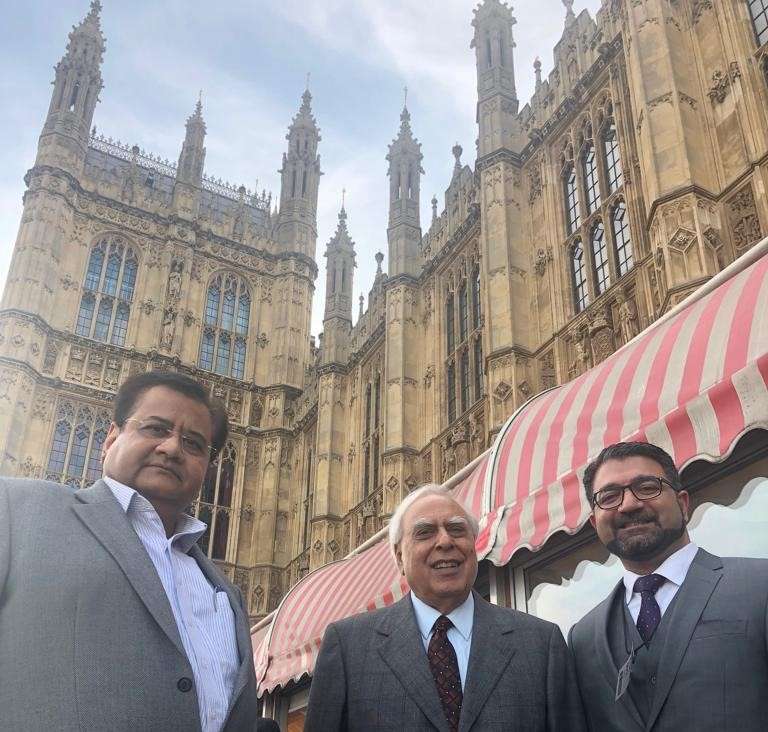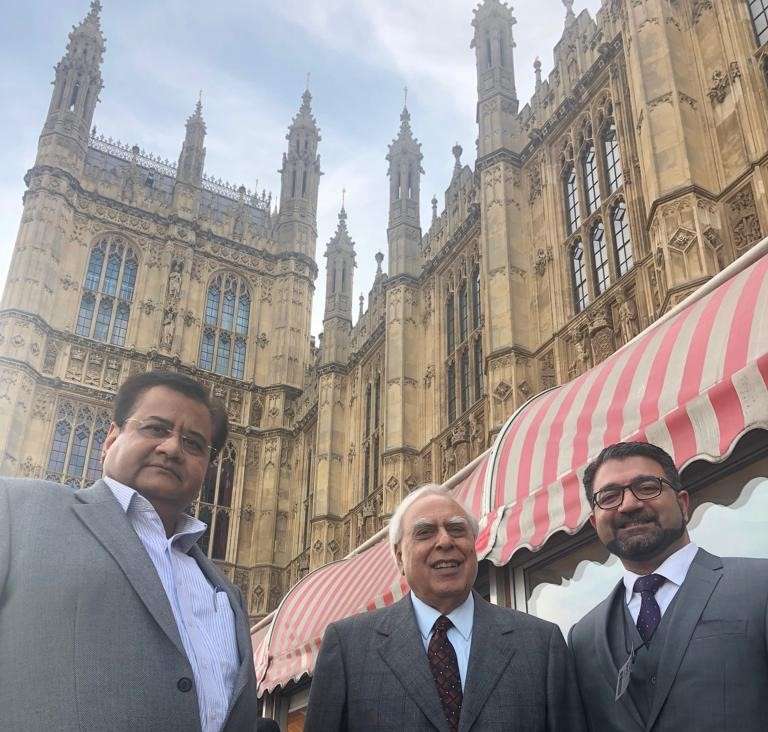 In his new title "Shades of Truth – A Journey derailed", the Harvard law school graduate examined the many actions of the Modi government since 2014, concluding that it "revels in the past without seeking to grapple with the problems of the present and prepare for future challenges.
"The world has changed radically," Mr Sibal said. "We have to recognise that. There was a time when Empires colonised territories. There is a huge shift from that era. Today what is happening in the world is colonisation of the mind. It is happening in the US and other parts of the world. It is happening in a way it frightens me in India. Part of the reason for that is state is getting exceptionally powerful because of the information technology. In the post-Truth world, social media platforms can influence people's views on different issues.
Mr Sibal said the British leaders always support liberal trends and even they played a crucial role in the creation of Congress party.
"Seeds of the Congress party were germinated here during the Empire," said Sibal. "The Liberal traditions of that era supported freedom movement and ultimately gave Independence to us. Great leaders like Dada Bhai Naoroji, WC Banerjee were active in British politics and India's freedom movement. "
"What is going on India is a move to control democracy and its institutions," said Sibal. "We need to create a united front to protect Indian democracy and its institutions."
Mr Sibal challenged Prime Minister Modi's credentials as a strong leader and said most of the reforms in India took place during coalition era.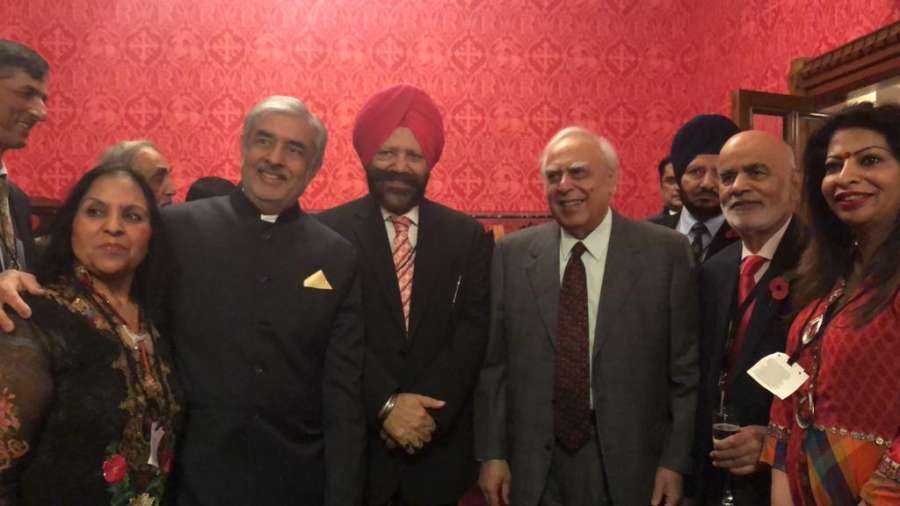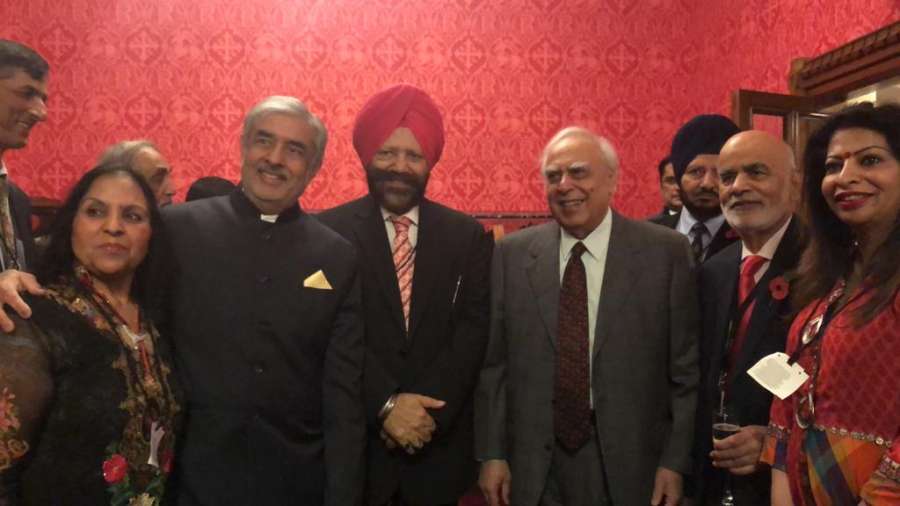 He said the four years of Modi government tarnished India's international image and its stance global arena.  "The much-hyped Modi's bear hugging foreign policy is all sham. The summits are for mere photo opportunity. There has been a marked deterioration in India's relations with its neighbours since 2014, whether it's Maldives, Nepal or Pakistan. The country is caught in a situation where it's encircled by China, and we don't seem to have any solution except some random photo-op exercises. This is not how foreign policy is conducted."
Regarding the issue of a Prime Ministerial candidate to check mate Modi in 2019, Sibal said that the Opposition will cross the bridge when it comes to it. When asked about his views Rahul Gandhi's potential to be the PM, Sibal said that politics is not about one man.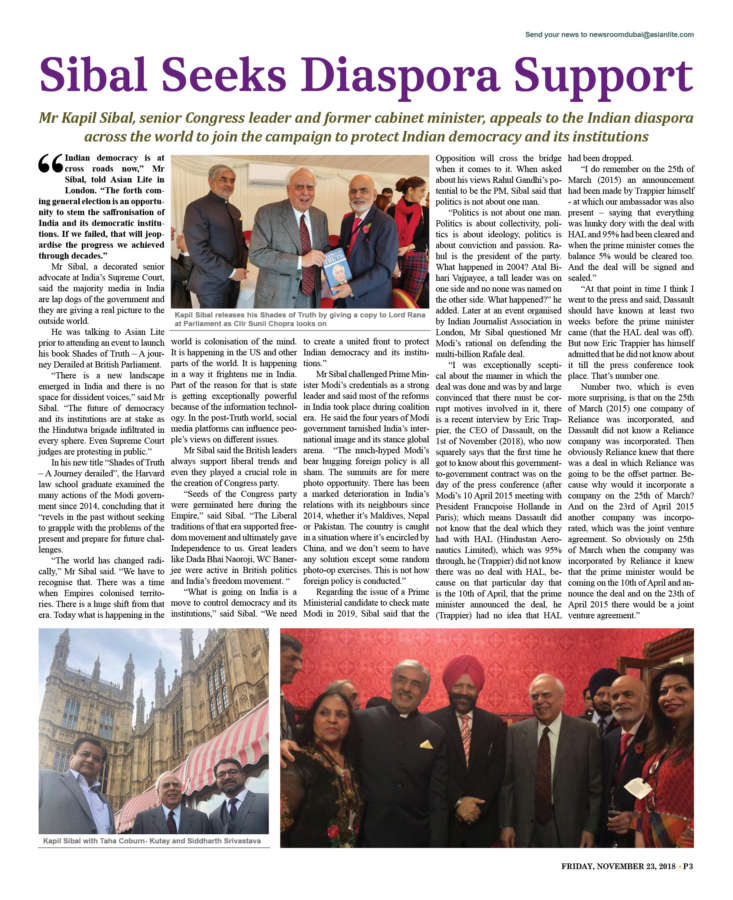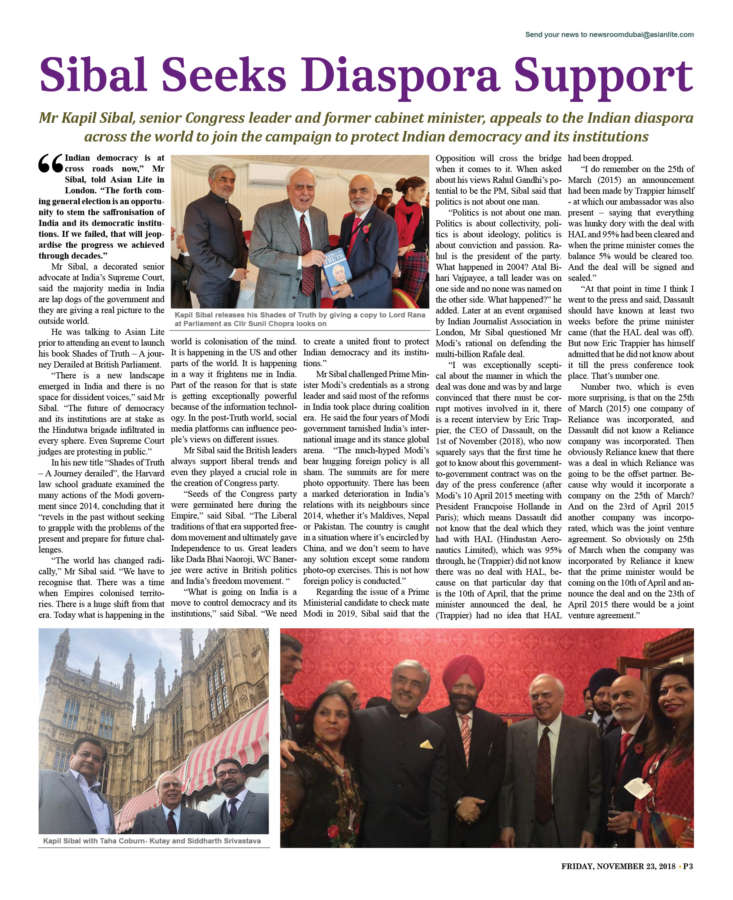 "Politics is not about one man. Politics is about collectivity, politics is about ideology, politics is about conviction and passion. Rahul is the president of the party. What happened in 2004? Atal Bihari Vajpayee, a tall leader was on one side and no none was named on the other side. What happened?" he added.
Later at an event organised by Indian Journalist Association in London, Mr Sibal questioned Mr Modi's rational on defending the multi-billion Rafale deal.
"I was exceptionally sceptical about the manner in which the deal was done and was by and large convinced that there must be corrupt motives involved in it, there is a recent interview by Eric Trappier, the CEO of Dassault, on the 1st of November (2018), who now squarely says that the first time he got to know about this government-to-government contract was on the day of the press conference (after Modi's 10 April 2015 meeting with President Francpoise Hollande in Paris); which means Dassault did not know that the deal which they had with HAL (Hindustan Aeronautics Limited), which was 95% through, he (Trappier) did not know there was no deal with HAL, because on that particular day that is the 10th of April, that the prime minister announced the deal, he (Trappier) had no idea that HAL had been dropped.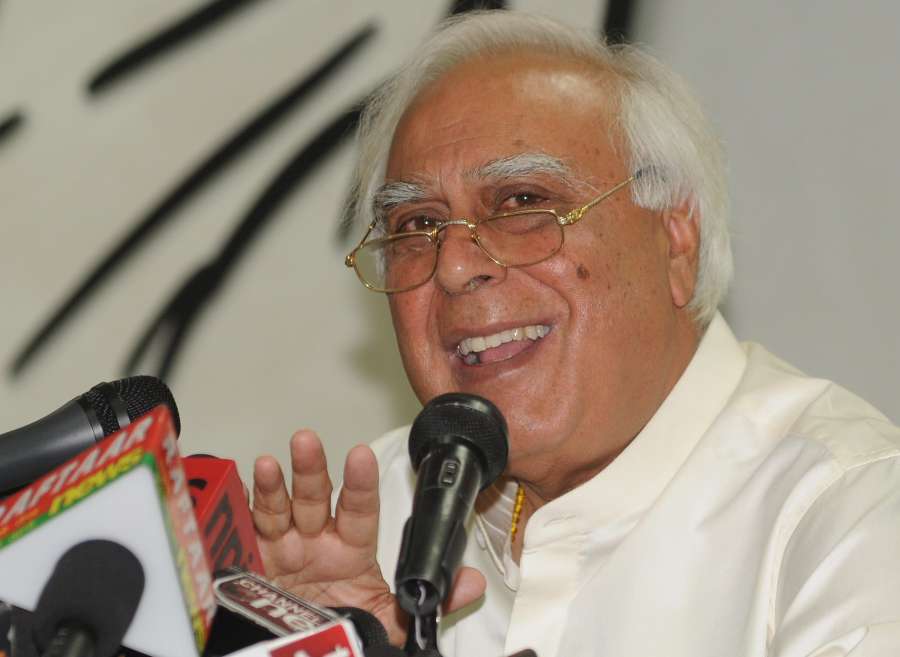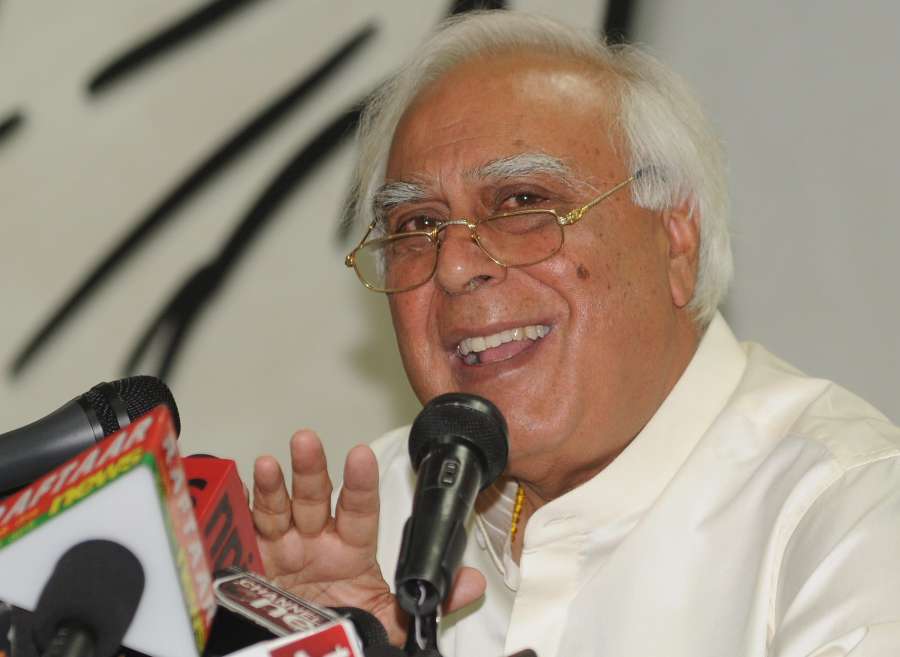 "I do remember on the 25th of March (2015) an announcement had been made by Trappier himself – at which our ambassador was also present – saying that everything was hunky dory with the deal with HAL and 95% had been cleared and when the prime minister comes the balance 5% would be cleared too. And the deal will be signed and sealed."
"At that point in time I think I went to the press and said, Dassault should have known at least two weeks before the prime minister came (that the HAL deal was off). But now Eric Trappier has himself admitted that he did not know about it till the press conference took place. That's number one.
Number two, which is even more surprising, is that on the 25th of March (2015) one company of Reliance was incorporated, and Dassault did not know a Reliance company was incorporated. Then obviously Reliance knew that there was a deal in which Reliance was going to be the offset partner. Because why would it incorporate a company on the 25th of March? And on the 23rd of April 2015 another company was incorporated, which was the joint venture agreement. So obviously on 25th of March when the company was incorporated by Reliance it knew that the prime minister would be coming on the 10th of April and announce the deal and on the 23th of April 2015 there would be a joint venture agreement."
Now I would through you warn Dassault that the more they continue to hide the deal, the more likely it is they would get into serious trouble in times to come. Under the offset guidelines (in India), Dassault could not have entered into a deal with a company which had no experience in defence. It (Reliance) didn't have a licence to manufacture defence equipment. And just so that you know the date – and this is not something I reveal, but this is a fact – that only in July 2018 was that licence granted. But that's a violation of offset guidelines. And Dassault should have known.
Mr Sibal also critical of the prices the NDA government procured the fighter jets.
"When you buy 18, you buy a very small number off-the-shelf. You buy 36 you buy a larger number. So the price (per plane) was going to be lower. But the deal with HAL was 126. So if that deal had gone through, the price would have been much lower. So this is a spin the Government of India and Dassault are giving to this entire (new) deal," he said.