Advertisement

A mix of classical and Bollywood film songs will be played on sitar by the eminent sitarist Chandrashekhar Phanse touring UK. Accompanied on tabla by one of UK's ace table players Saleel Tambe, the recital will be memorable say discerning lovers of music in Manchester….reports Asian Lite news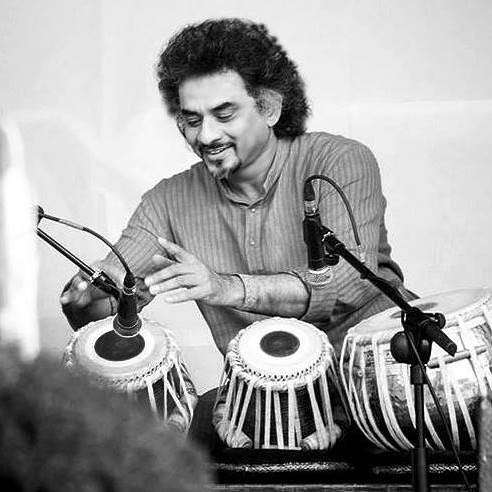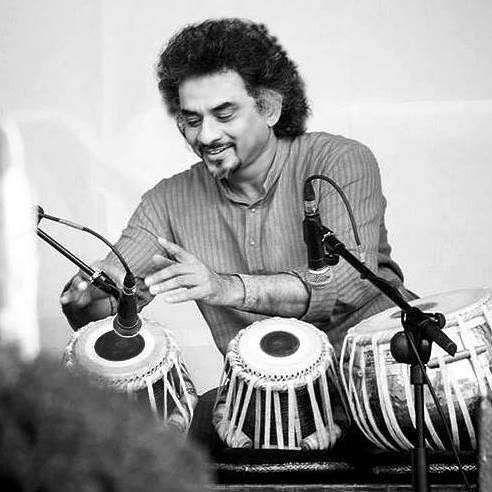 Continuing the New North and South programme of music from South Asia, Band on The Wall co-host with Ragam UK  a very special matinee show from two of the most outstanding musicians working in Indian Music today – Mumbai based sitarist Shri Chandrashekhar Phanse and tabla player Saleel Tambe who lives in London.
Coordinated by Rahul Laud, the sitar recital will be held at the Band on the Wall in Manchester on Sunday 22 April. Doors open at 1.30 pm – afternoon for this.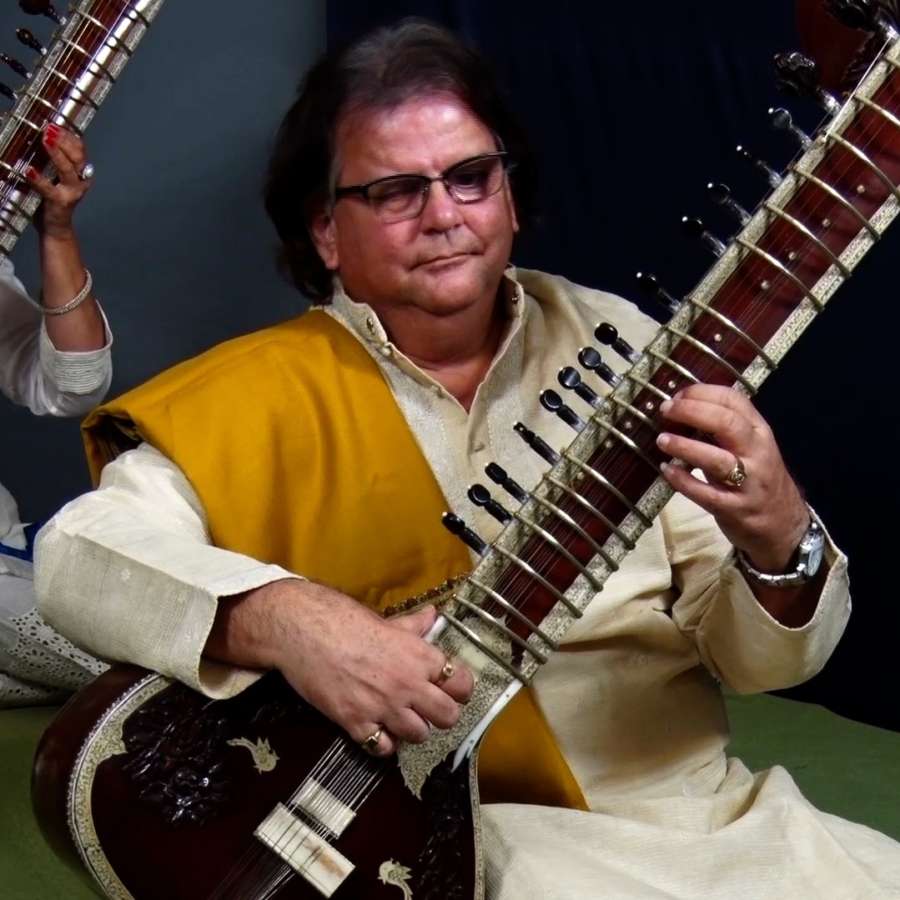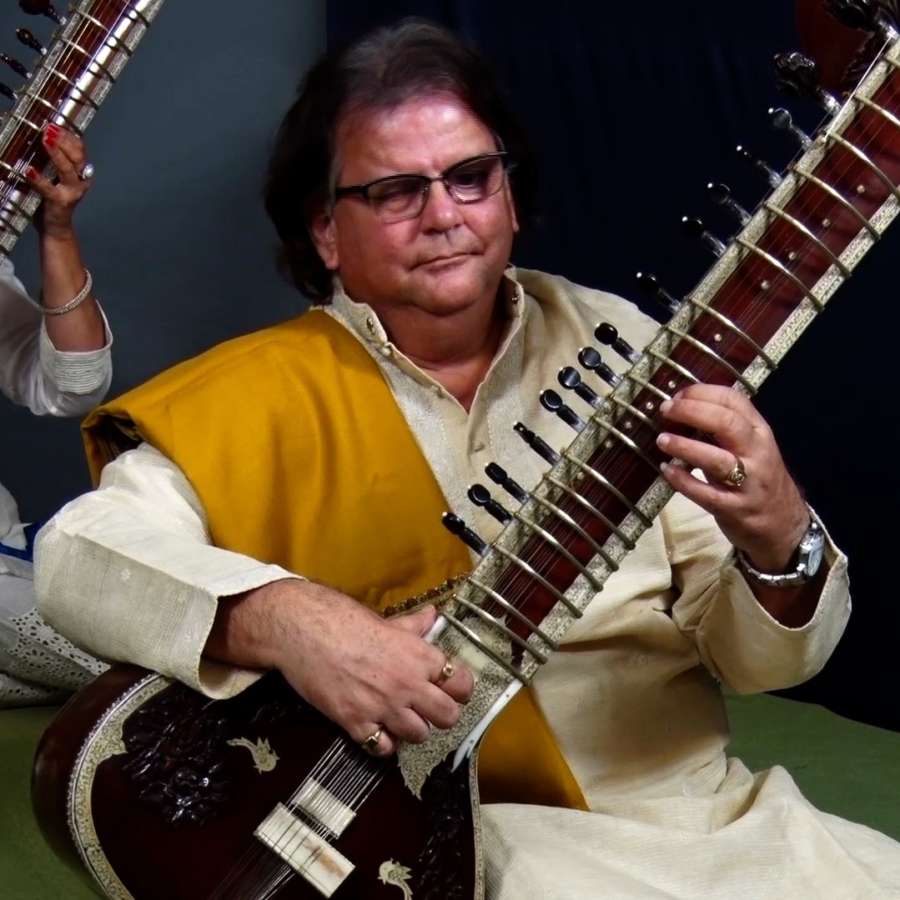 An ardent believer in the saying "Music resonates from within", sitarist Shri Chandrashekhar Phanse is a true innovator. Experience the melodious sound of his 'singing sitar', which renders popular Bollywood songs of the yesteryears as well as the recent past. Recently he has composed and orchestrated 'SHIRUTI SANGAM', a concerto, which beautifully amalgamates the best of classical Hindustani and Carnatic Music.
Born in a musical family originating from India, Saleel's father is Dr Shashikant Tambe; a well-known vocalist and his mother Mrs Jayashree Tambe; an established Kathak danseuse / reputed teacher. Since childhood, Saleel has been associated with musical stalwarts like Pt. Bhimsen Joshi, Pt. Jitendra Abhisheki, Pt C.R Vyas, Pta.Rohini Bhate-just to name a few. Initiated into music by his parents, Saleel received advanced tabla training from Pt Ramdas Palsule-disciple of Taalyogi Padmashree Pt Suresh Talwalkar.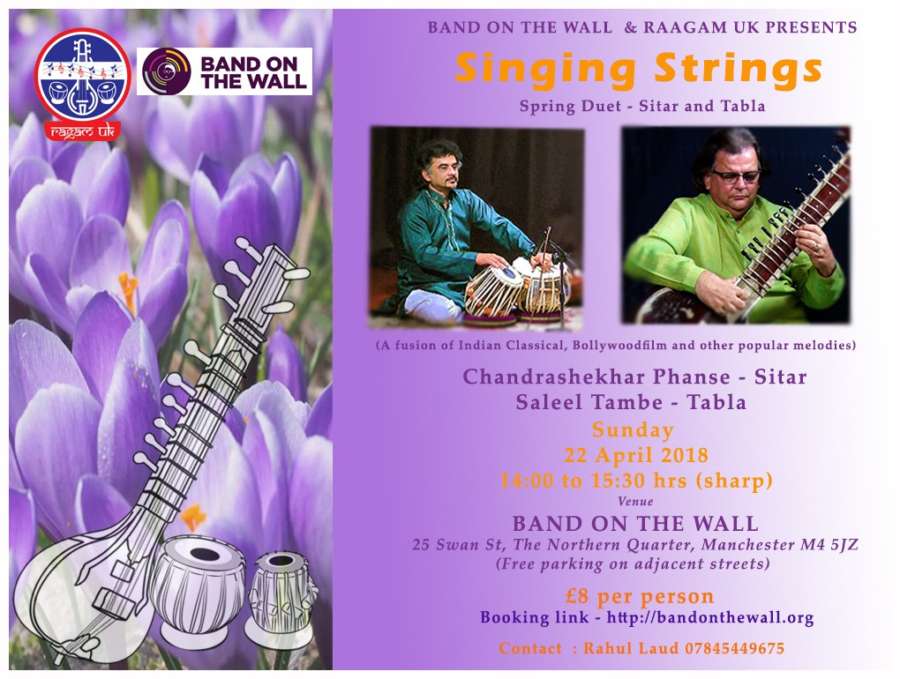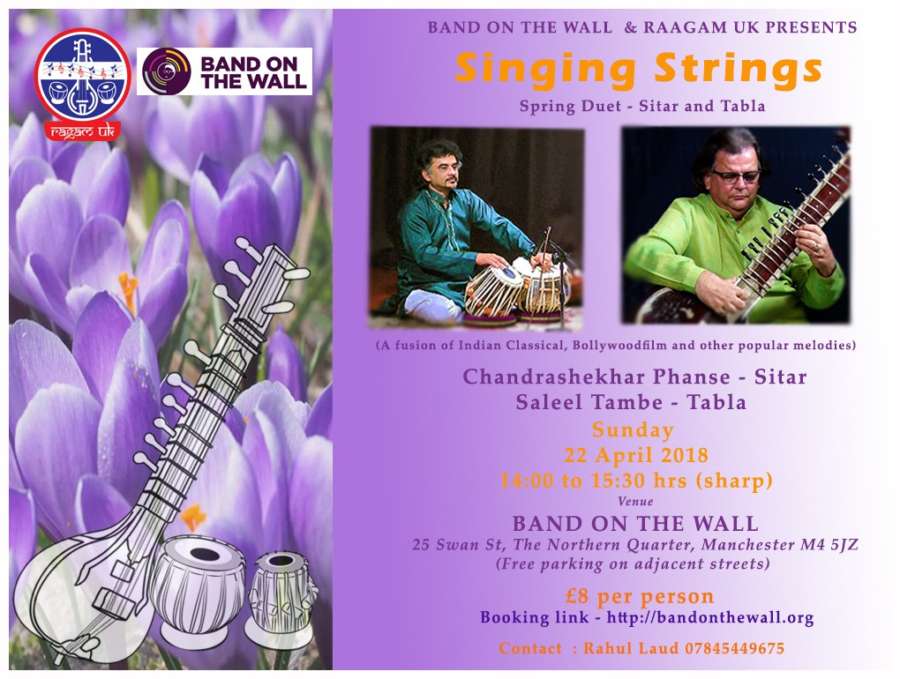 The artists have planned different segments to enthral the audience. The recital will be a mix of Hindustani classical pieces, semi-classical sections, followed by popular Indian film music in different languages. Bollywood tunes will be played on sitar for the Hindi film music lovers.
Children under 10 need to be accompanied by an adult and parents of those below five need to write to rahul@asianlite.asianlite.uk for further guidance and instructions.
This is a seated show with limited seats.  Those interested can visit www.bandonthewall.org