Advertisement

Southbank Centre's multi-arts festival Alchemy returns for its ninth year from Friday 4 – Monday 7 May 2018 showcasing the creativity and dynamic cultural connections between South Asia and the UK….reports Richa Grover for Asian Lite News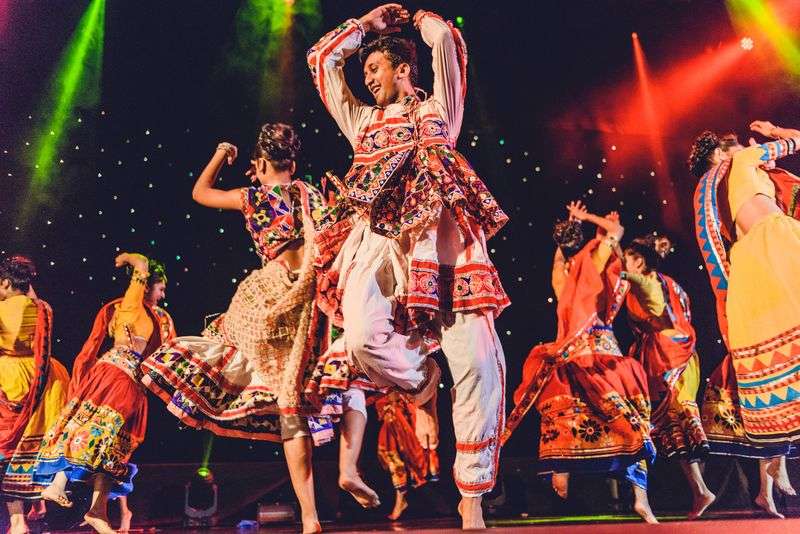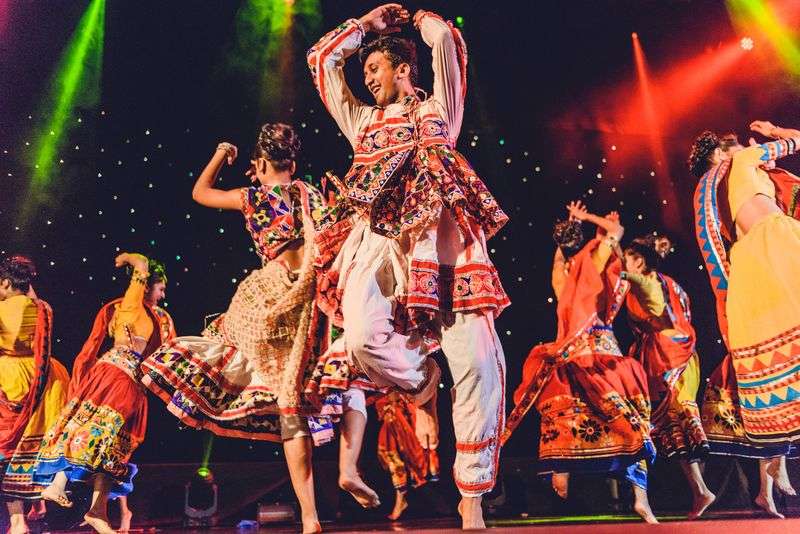 Celebrating and exploring arts and culture, this festival presents some of the most innovative creative contemporary artists. Alchemy 2018 is focusing on new and inspiring work from British-based, South Asian emerging and established artists; celebrating exciting works from artists across theatre, dance, music, comedy and literature.
This year, Southbank Centre welcomes a range of compelling names including Talvin Singh, comedian Tez Ilyas, The Ska Vengers, Luke Sital Singh, Birmingham-based Shaanticollective and many more.Akademi present The Troth, a brand new physical dance commision which tells the story of love, loss and sacrifice amongst the horrors of World War I. Contemporary dancer Aakash Odedra will perform two contrasting solos. 'Echoes', a Kathak piece choreographed by Aditi Mangaladas and 'I Imagine' combining contemporary and spoken word co-created with Sabrina Mahfouz. Outstanding Kathak artist Vidya Patel will be joined on stage by contemporary dancer Connor Scott and multi-instrumentalist Shammi Pithia in a performance which examines the idea of a sense of place and purpose within the world. The ever popular street food pioneers KERB will return to Southbank Centre for the fourth time with tasty culinary dishes from India, Pakistan, Nepal, Bangladesh, Afghanistan and Sri Lanka. With over half the programme free, audiences have the opportunity to engage in a number of fascinating workshops, performances, live music and delicious South Asian cuisine across Southbank Centre's 17-acre site.
Rachel Harris, Creative Producer, Festival Development, Southbank Centre said: "Alchemy continues to evolve every year and this exciting line-up is part of our reopening celebrations of the Queen Elizabeth Hall buildings.  This year's festival is focusing on British-based artists and encompasses a mixture of emerging and established talent across dance, performance, comedy, music and literature. We are looking forward to welcoming inspirational artists who are contributing with thoughtfulness and vision to our national and international cultural life."


Highlights of the 2018 programme include:
MUSIC 
Renowned composer and tabla player Talvin Singh will perform a special 20th anniversary concert celebrating his experimental Mercury Music Prize-winning album OK in the Royal Festival Hall. Known for his extraordinary skill at fusing Indian classical music with contemporary sounds, the performance will feature songs from this award-winning album alongside new music (7 May). Eclectic and hugely popular band, The Ska Vengers take over the Queen Elizabeth Hall foyers as they blend ska rhythms with elements of dub, punk, jazz and rap. Now making waves in the British festival scene, the band's political songs span themes from censorship to human rights causes (6 May). Indie folk singer-songwriter Luke Sital-Singh will perform emotionally-charged acoustic ballads from his new EP Just A Song Before I Go in the Queen Elizabeth Hall. (6 May). Birmingham-based Shaanti have been pioneering British Asian music since 1999 and this year Alchemy joins forces with the club music promoters for an afternoon of live music from new and established female artists at the forefront of the British Asian music scene (5 May).
PERFORMANCE AND DANCE
Award-winning choreographer Gary Clarke presents The Troth, a gripping wartime story of love, loss and sacrifice against the backdrop of the horror and conflict of World War I. Inspired by film noir and the era of black and white films, The Troth weaves its poignant narrative through dance, music and film (5 May). A new work by two rising stars of the dance world, Kathak artist Vidya Patel and contemporary dancer Connor Scott perform About the Elephant; a playful yet thought provoking show, searching for clarity hidden behind the noise. This performance is accompanied by original live music from skilled composer and multi-instrumentalist, Shammi Pithia (6 May). Spirit of India, make their Queen Elizabeth Hall debut with a special one-off performance showcasing over 350 performers celebrating  favourite film moments through dance and music at this spectacular Bollywood night out with flamboyant dances, colourful costumes and the best of Bollywood production (7 May). Contemporary dancer Aakash Odedra presents two contrasting solos that synthesise classical and contemporary dance aesthetic with virtuosic technique. Echoes which is choreographed by Aditi Mangaldas, is an exhilarating high-octane dance experience which invites the audience to consider their relationship with their ancestors; and I Imagine is a piece in collaboration with award-winning poet Sabrina Mahfouz, combining beautiful choreography with powerful spoken word (4 May).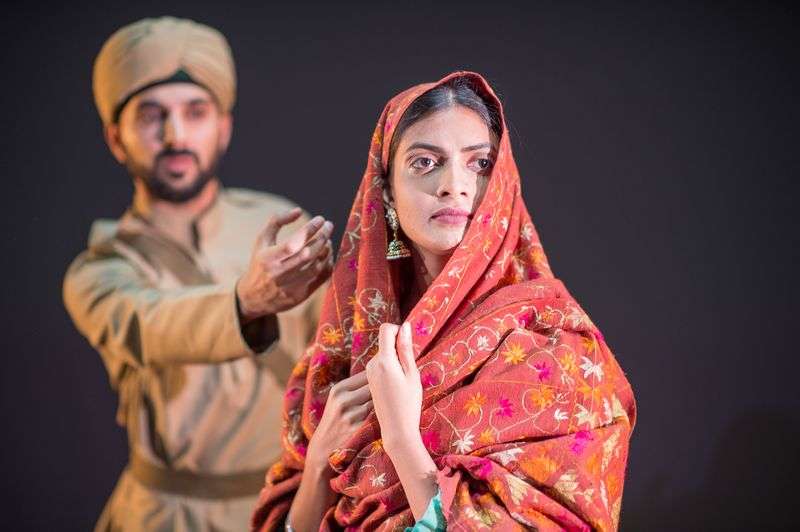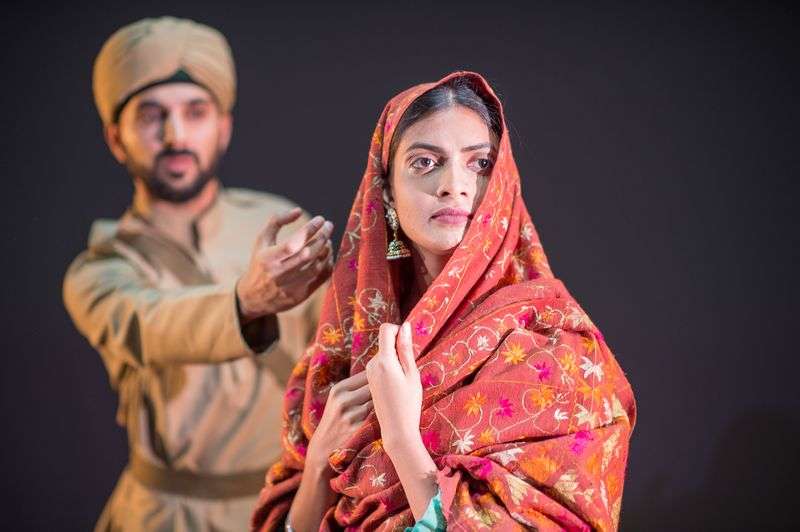 COMEDY
Armed with his trademark cheek and uncompromising approach, comedian Tez Ilyas returns to Alchemy this year to present his typically subversive new stand-up show Teztify. (7 May)
LITERATURE 

Sharper than a Serpent's Tooth: South Asian Feminist Writing is a chance to join today's leading feminist South Asian authors as they explore age-old questions of in a modern-day context. In this event, writers Preti Taneja and Mona Arshi discuss their work in a conversation led by Arifa Akbar and look at subverting well worn literary paths as well as creating a new trailblazing legacy for literature. (5 May)
FREE
Over fifty per cent of the Alchemy programme is free, allowing audiences to experience an array of performance, dance, music and workshops. The Magic Fish is an interactive production aimed at ages 5 – 9, which tells the story of Vishnu, a shape-shifting supergod, through dance, storytelling and beatboxing. Between the performances, the audience has the chance to participate in a free workshop involving music and beatboxing with the company (7 May). Birmingham-based Shaanti collective returns to Southbank Centre for a day long celebration of free live music and spoken word. The club music promoters start the afternoon celebrating talented British Asian Women alongside hosting a vocal workshop in the Queen Elizabeth Hall Front Room. Shaanti will continue to fill the afternoon with rock, pop, electronic and more as they introduce what's hot in UK live music, and present spoken word performances lead by British Asian writers and poets (5 May). Alchemy Friday Lunchtime concert is a free event celebrating the cultural exchange between the United Kingdom and South Asia, and Alchemy Friday Tonic continues the festivities with a free gig at the end of the day, showcasing the best of emerging British Asian talent (4 May). The always popular Bollywood Dance Workshop is a free and accessible event led by a professional Bollywood dancer in the Clore Ballroom (7 May).
FOOD
Street food pioneers KERB will return for a fourth year as 32 traders fill Southbank Centre with an array of spice and heat while cooking up street food dishes from across India, Pakistan, Nepal, Bangladesh, Afghanistan and Sri Lanka, alongside beer bars and cocktails (3 – 7 May).