Advertisement

Asian Lite Columnist Riccha Grrover meets inimitable Shahnaz Husain to learn more about her journey of international acclaim for pioneering Herbal Beauty Movement and taking the Indian heritage of Ayurveda worldwide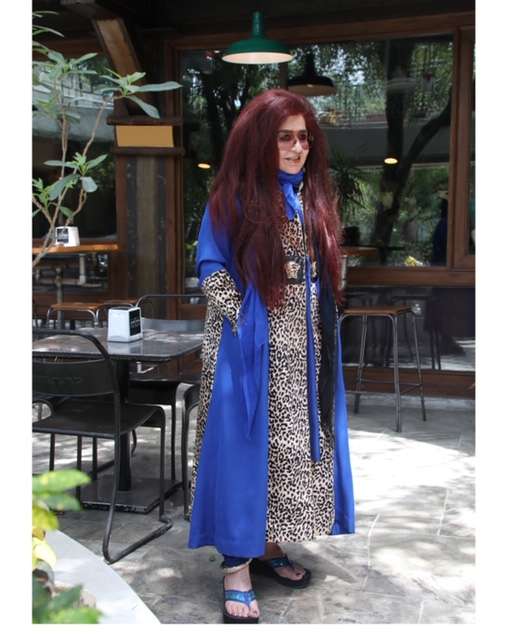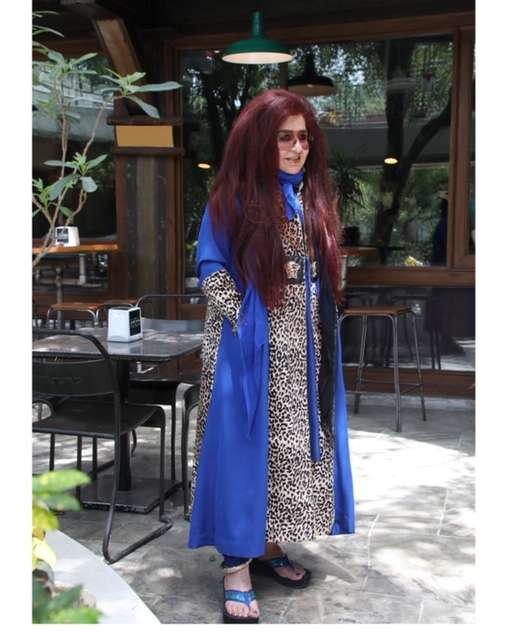 People around the world are looking at Ayurveda with enlightened eyes and with hope as it's a tried and tested ancient Indian system of herbal and holistic healing which has withstood the test of time. Ayurveda is most relevant now to new age hectic living patterns as it helps to deal with ailments that are related to our modern lifestyle by counteracting environmental pollution, toxic build-up and mental stress. Shahnaz Husain, herbal beauty products icon of India has spent decades promoting Indian herbal heritage of Ayurveda worldwide and has creating a brand that is a force to reckon with and has global demand for its ethos-Ayurvedic Beauty Care. Shahnaz Hussain has established a solid network of Ayurvedic salons, spas, retail outlets and beauty academies across the globe. From the on set of her journey she has always believed in the economic potential and relevance of Ayurveda along with its beauty benefits.
RICCHA GRROVER- What is the importance of Ayurvedic sciences when it comes to skin care, especially in today's fast paced life and competitive global market of quick beauty fixes?
Ayurveda, the ancient Indian system of herbal healing, makes use of plant ingredients and other natural substances, to achieve cures. Over centuries of practical usage, Ayurveda has identified foods, herbs, minerals and other organic substances that help to achieve the necessary balance to maintain a healthy body, as well as a healthy skin.  Indeed, India's herbal beauty aids are also a part of our Ayurvedic heritage. During the ancient times, women borrowed from nature to enhance the beauty of their skin and hair. An entire range of cosmetic products and healing ingredients exist in Nature, which are known to enhance the beauty of the skin. They also assure safety from the effects of chemical and synthetic ingredients. Today, these ancient treatments have been viewed in the light of modern scientific research.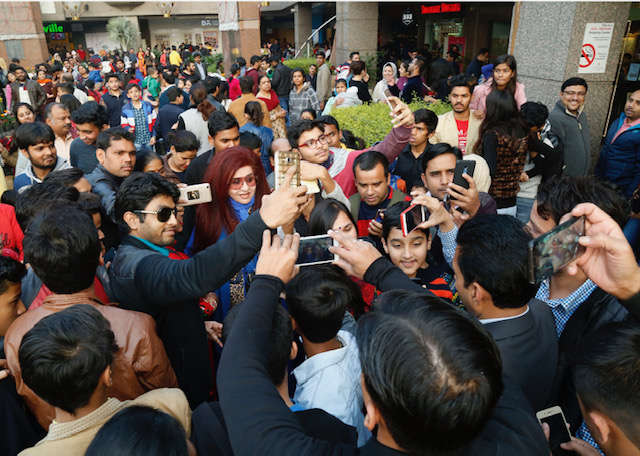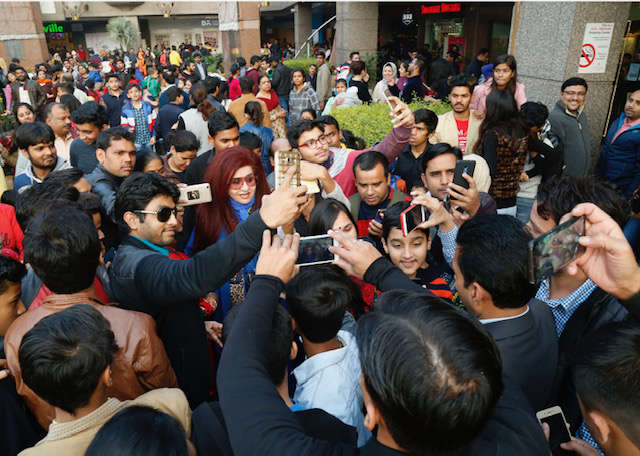 Seeing the damage caused by chemicals, I embraced India's traditional healing science of Ayurveda, setting a trend in favour of herbal beauty care. Ayurvedic ingredients have several benefits as cosmetic applications. Some have nourishing or cleansing actions, while others improve circulation, or refine the pores, or refresh the skin, leaving it healthy, soft, glowing and youthful. We combined the ancient organic ingredients with the latest scientific techniques, to formulate products that are ideal for the needs of today's fast paced life. Today, our range of products have ready-to-use products that are not time-consuming but have all the goodness of time tested Ayurveda packed in it.
RG- When you started out on your career journey, did you realise that you would go as far as being pitched as India's skin care and beauty Ambassador? What is your mantra of success?
I always say that much more than I ever dreamt of, has come true. The main reason for my success is that I adopted the holistic and herbal healing system of Ayurveda. The world had also turned away from chemicals and the "back to nature" trend was about to begin when I embarked on my entrepreneurial career journey. Today, the "total well being trend" is also sweeping the world, for which a holistic system of Ayurveda is ideal. I knew that creativity and innovation are most important for success. That is why I concentrated on innovations in skin care and today we have become known for our innovations and unique business strategies. I started in a small way, but I always thought "big." I had faith in my own abilities and relentless determination and drive to succeed. I never give up and this is my mantra. I always think nothing is impossible. You can make your own destiny. You can be what you wish yourself to be. I also believe that in seizing opportunities lies the secret of success, because the opportunity may never come again so one must be ready.
RG- What is your future vision for your brand in terms of your commitment to Ayurveda? What skin care message would you like to give beauty experts having celebrated National Ayurveda Day in London?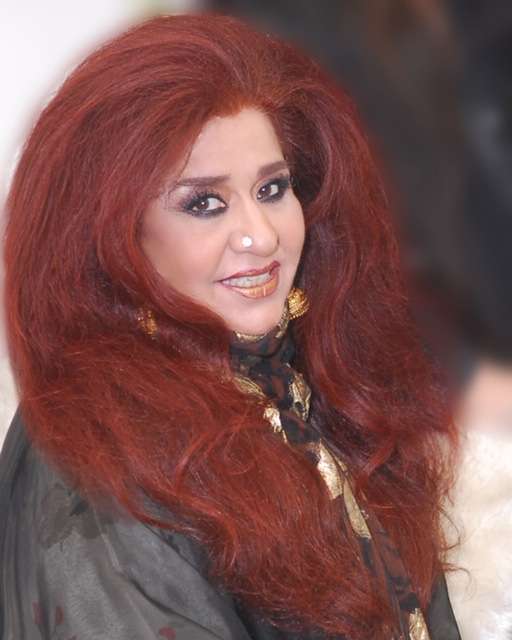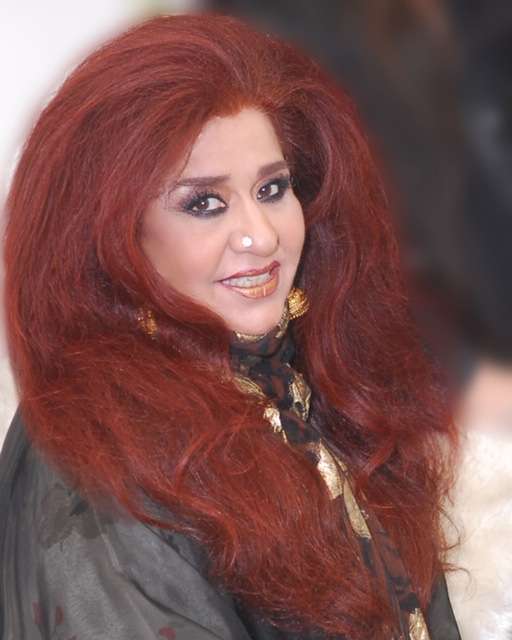 An entrepreneur always needs a vision, in order to make dreams a reality. The vision provides the direction and the path one must follow. My effort has always been to promote the Indian herbal heritage and Ayurvedic beauty care. I have done so with a crusader's zeal and succeeded in putting India on the world beauty map.
I have always believed that India has so much to offer the rest of the world by way of Ayurveda. My vision is to see that India leads the international cosmetic industry in Ayurvedic beauty care in the 21st century. All my efforts are towards making this vision a reality. The message I would like to give is that cultural industries like Ayurveda can play an important role in the economy of developing nations, not only in terms of economic growth, but also to achieve social stability, generate employment, create wealth and also preserve cultural heritage.
RG- What are the challenges faced by cultural industries like Ayurveda in the current scenario of rampant globalisation and how do you think it can compete advantageously in international markets?
There is a growing global market for alternative medicine and herbal products and as such, Ayurvedic products have immense potential. This includes essential oils, which are used in the related field of Aromatherapy. The international market for medicinal plants itself is huge.
Medicinal plants can also be grown and processed for export. In fact, India can be a leader in the field with globalization, products and services are needed for the global market and this requires effort at various levels, from the Government, research institutions, vocational training institutions, export development and trade agencies, etc. Presenting the products in a globally attractive manner is also essential, along with knowledge of the demands of the global market. Markets need to be explored. These are challenging tasks but as a brand we are always striving to pave the way. Marketing of Ayurvedic products is another important challenge. It is so necessary to learn about the market and how to make use of changing conditions, like the internet, commercial advertising methods, different business models etc. Ayurvedic Service industries and traditional treatments can be further developed, as they can encourage tourism in India. Such treatments are attracting foreign tourists to India, due to the worldwide interest in holistic and alternative healing systems.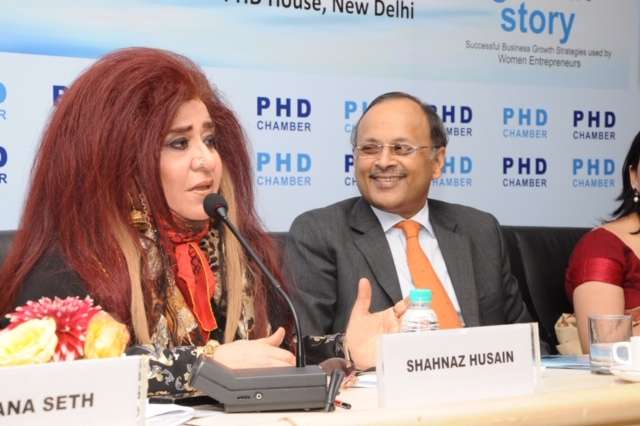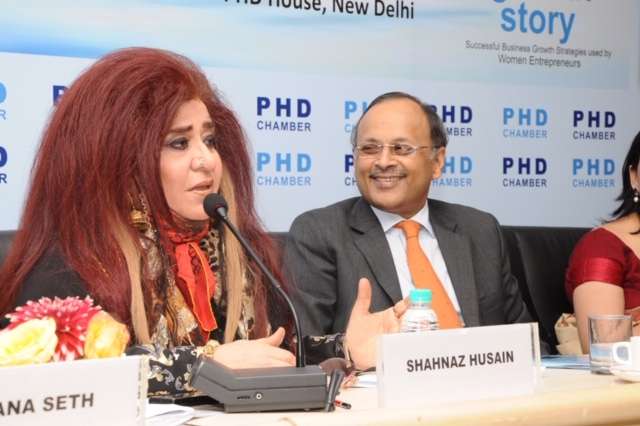 RG-You have received several accolades worldwide for your pathbreaking work in the skin care industry. What keeps you inspired and motivated to scale greater heights? What words of advice would you give young budding professionals aiming to join the beauty industry task force?
I always say that beauty is not merely my career. It is the sole purpose of my existence. I do not rest on my laurels. I always feel that I have another mountain to climb and another bridge to cross. I am extremely devoted to my aim of taking Ayurveda to every corner of the globe. Product innovation itself is very inspiring and motivating. With innovation and creativity, the enterprise becomes a dynamic one. To those who wish to enter the beauty industry, I would say that professional qualifications and training is the order of the day.
It is extremely essential to acquire professional and vocational training in the field. If you can get advanced training and also specialize in some aspect, it can be an advantage. Believe in yourself and your own abilities. Keep learning. Have the courage to say "I don't know this, but I can learn it." The sky is the limit, but one should have relentless zeal and grit to excel and the ability for sheer hard work. Have the ability to adapt and adjust, because one has to adapt to the changing demands of the market and trends. This is a business where trends keep changing so be prepared for all this and more and then nothing can stop the bright future of the task force in our industry!