Advertisement

A cultural extravaganza at the Diwali on Trafalgar Square once again captivated thousands of visitors over the last weekend of October ….reports Ragasudha Vinjamuri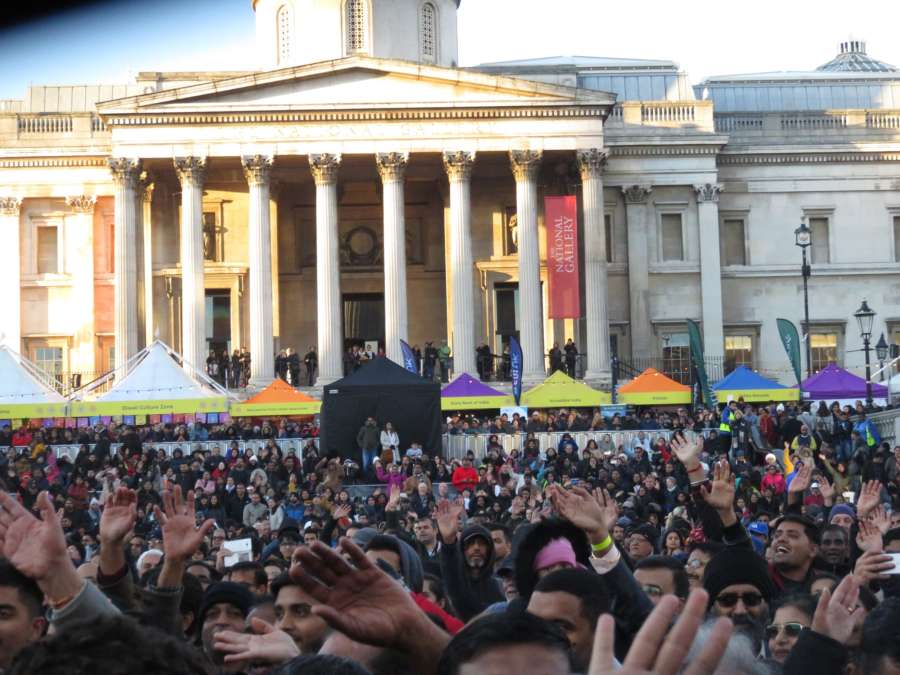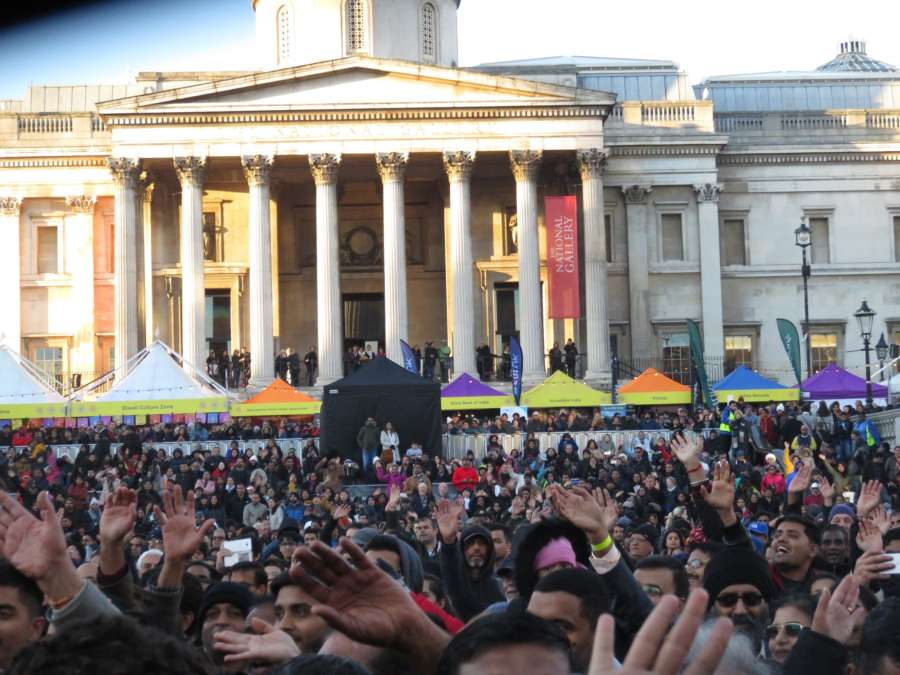 Come Rain or Shine, Our spirits run high.  Doesn't this run in our veins?
A cultural extravaganza at the Diwali on Trafalgar Square once again captivated thousands of visitors over the last weekend of October. The afternoon hailstorm, rain and biting cold had almost a zero impact on the spirit of people who thronged to the Square in thousands.
Several acts have glued the audience members who immensely enjoyed the show that included a variety ranging from singing Ragupathi Raghava bhajan to dance numbers by Rajunika from as far as Bulgaria promoting Indian art and entertainment elsewhere in Europe, to Dhol session by London School of Dhol, Bhangra and dances depicting Hariyanvi and Bengali culture. One of the top highlights was the act by Kamlesh who won a huge applause for his dance on hands. Post-performance, he said "If I, without working legs can dance and achieve this much, imagine what you people could really do as you are all bestowed with limbs and good health!"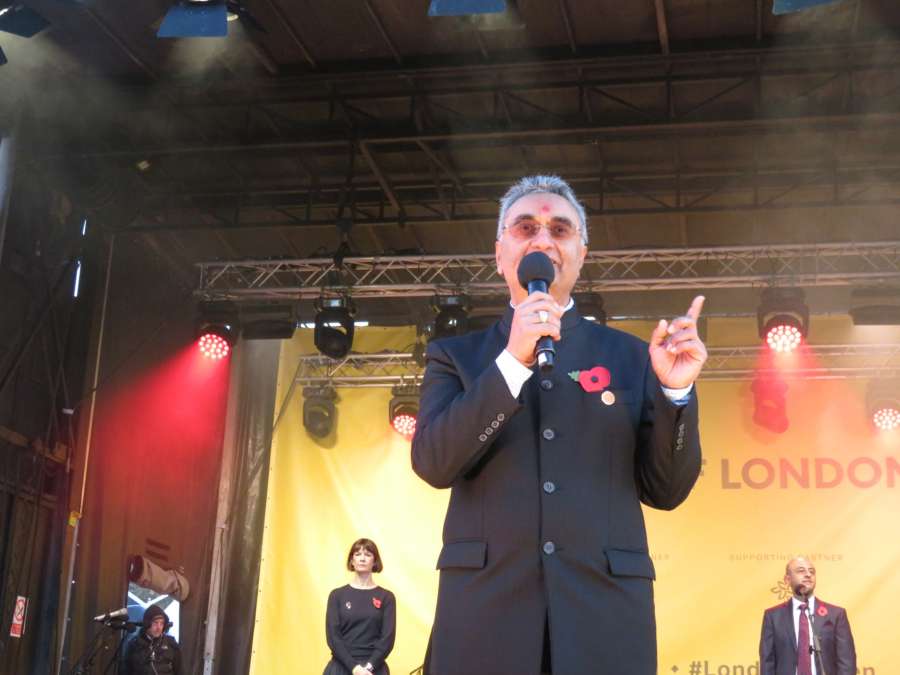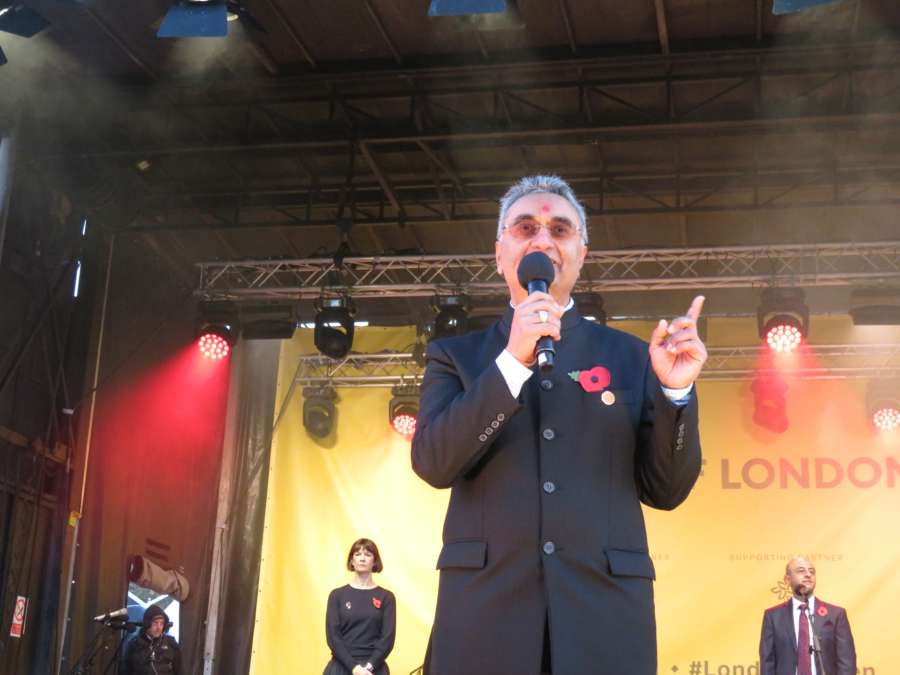 The Chair of Diwali in London this year, Nitin Palan MBE of BAPS Swaminarayan Sanstha in his address emphasised on the sacrifices made by million and half Indian soldiers who served and laid their lives during the World War. He was joined by the Royal British Legion and the Mayor of London Sadiq Khan to observe a minute's silence to pay tribute to the same, marking the centenary of WW1. There was also a short presentation about the First World war Commemoration of Indian Soldiers Project. Lord Jitesh Gadhia introduced information on limited Khadi Poppies produced by the Legion.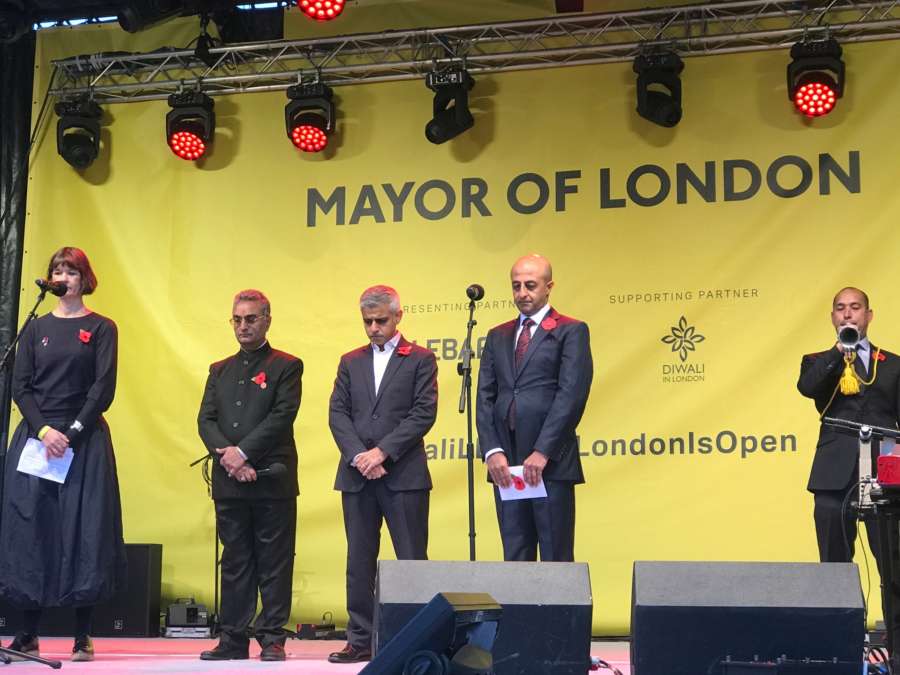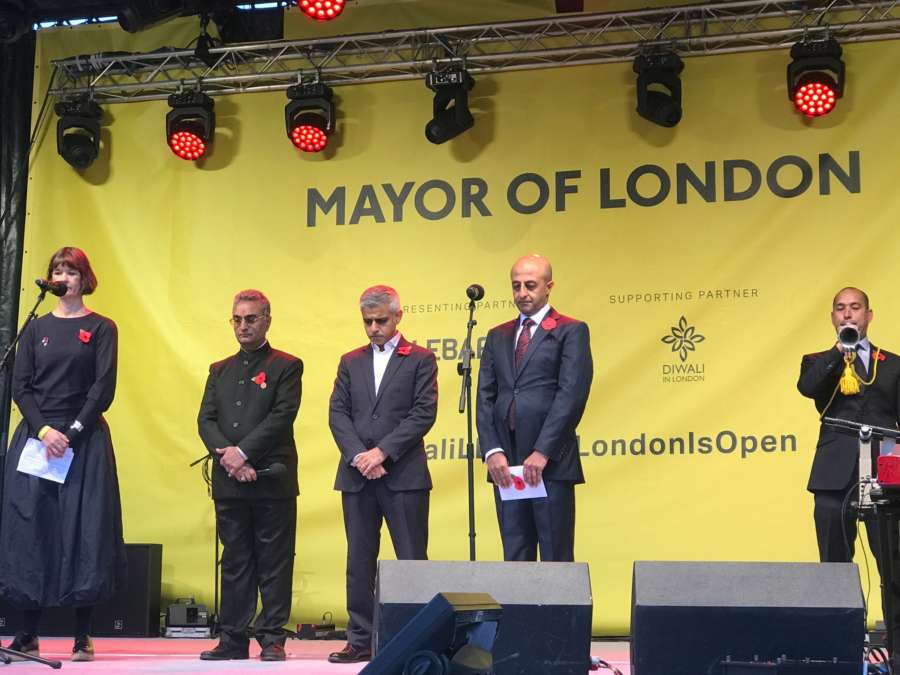 The Ghoomar dance involving more than hundred participants, choreographed by D Style received huge applause. Dances on the main stage ranged from the Ganesha Vandana by Kala Sagar group to Puppet Dance of Rajasthan by Rhythm Arts,  and had various activities and stalls all-over the periphery of Trafalgar Square, ranging from Saree draping, to NHS Blood and Transplant, Diwali Culture Zone, Yoga and Meditation Zone to Children's Zone, highlighting multitude of activities. Messages from spiritual leaders, sponsors and key officers such as Cressida Dick,  Metropolitan Police Commissioner were played on the plasma screens intermittently.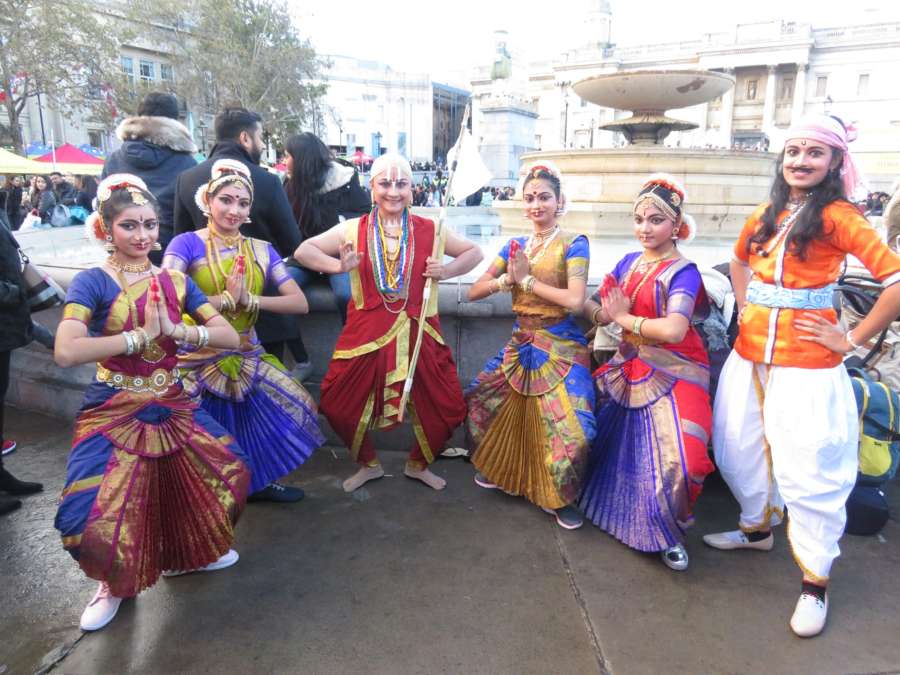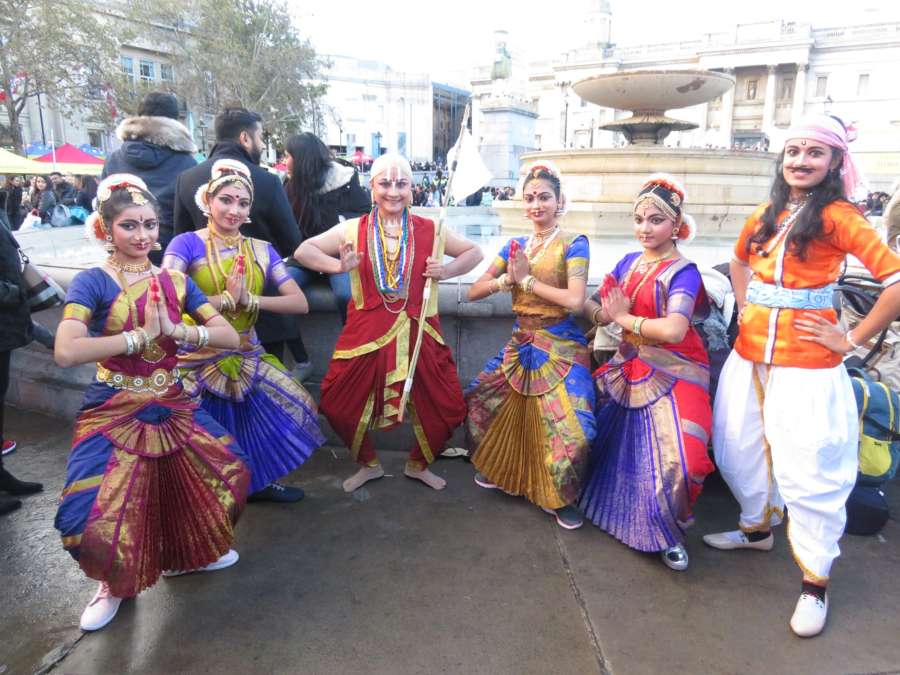 The Dance Workshop Marquee had community engagement in Bollywood moves to authentic Folk Dances of India by specialists. Indian Street Food has as usual drawn hundreds of revellers. The lively excellent anchoring was done by Nil Kumar who was one of the chief pillars of Diwali on Trafalgar Square since modest inception one and half decades ago to a full capacity celebration today.