Advertisement

At a recently held Asian Awards, Bollywood Icon Sridevi was celebrated and honoured with posthumous Cinema Award, World's greatest Squash player Jahangir Khan honoured with Outstanding Achievement in Sport Award and British TV star Anita Rani was honoured with Outstanding Achievement in Television Award….reports Asian lite News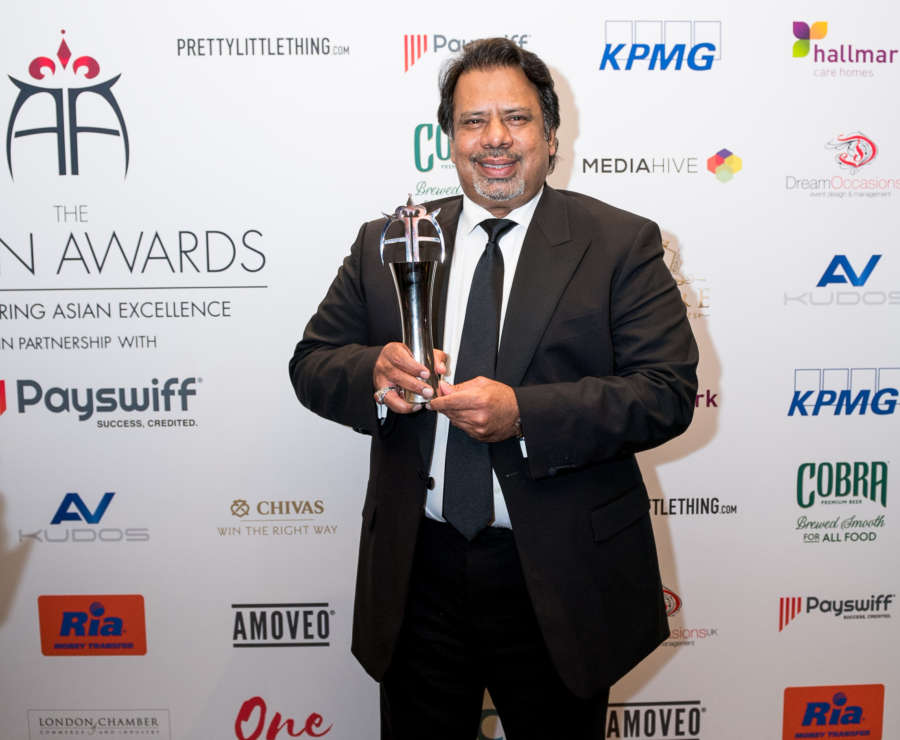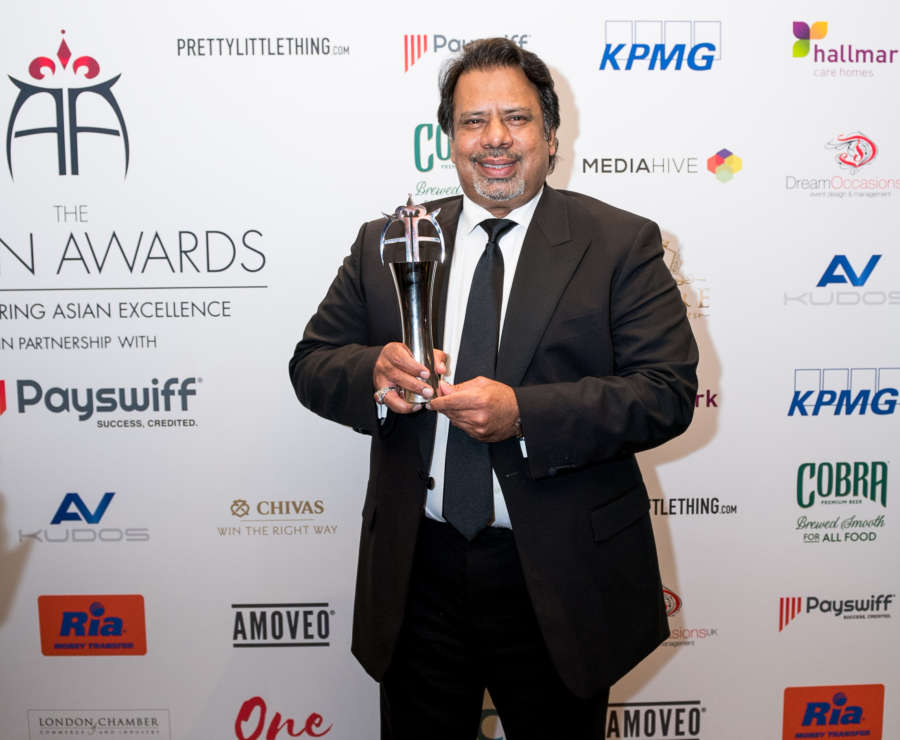 The Asian Awards returned for it's 8th edition on Friday 27th April 2018 and once again honoured some of the world's most outstanding and highest achieving individuals.The Asian Awards is a pioneering event that has quickly evolved into the most prestigious global acknowledgement of pan-Asian success across all walks of life, emphasising inspiring accomplishments and highlighting international role models in the fields of business, sport, entertainment, philanthropy and popular arts & culture.
This year The Asian Awards in partnership with Payswiff honoured Bana al-Abed with the Rising Star Award. When eight-year old Bana al-Abed took to Twitter to describe the horrors she and her family were experiencing in war-torn Syria, her heartrending messages touched the world and gave a voice to millions of children. Bana has since become known globally for her work to create awareness and direct attention towards the problems in her home, and earlier this year was invited to the Oscars to stand in support of children in war.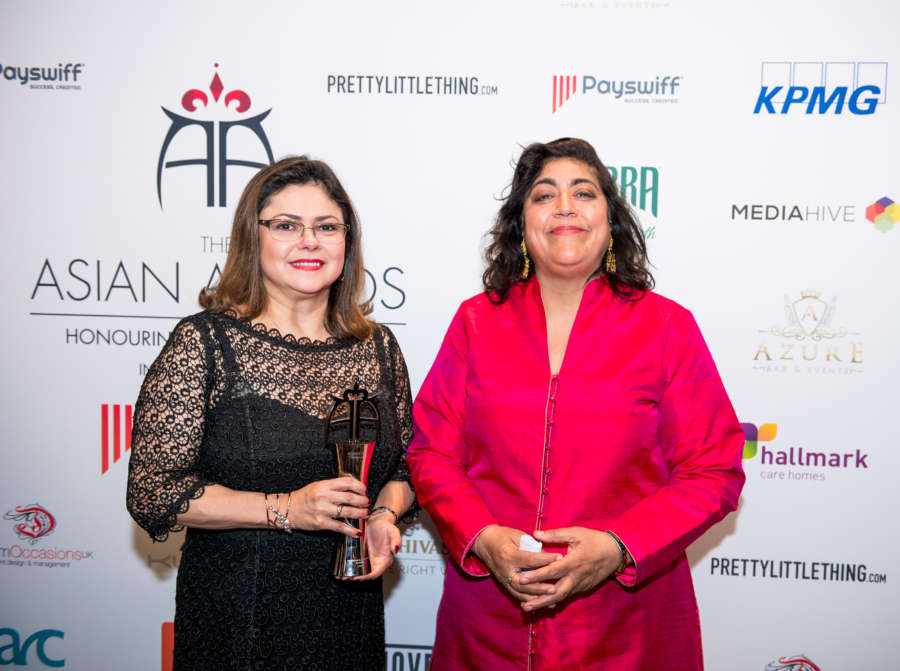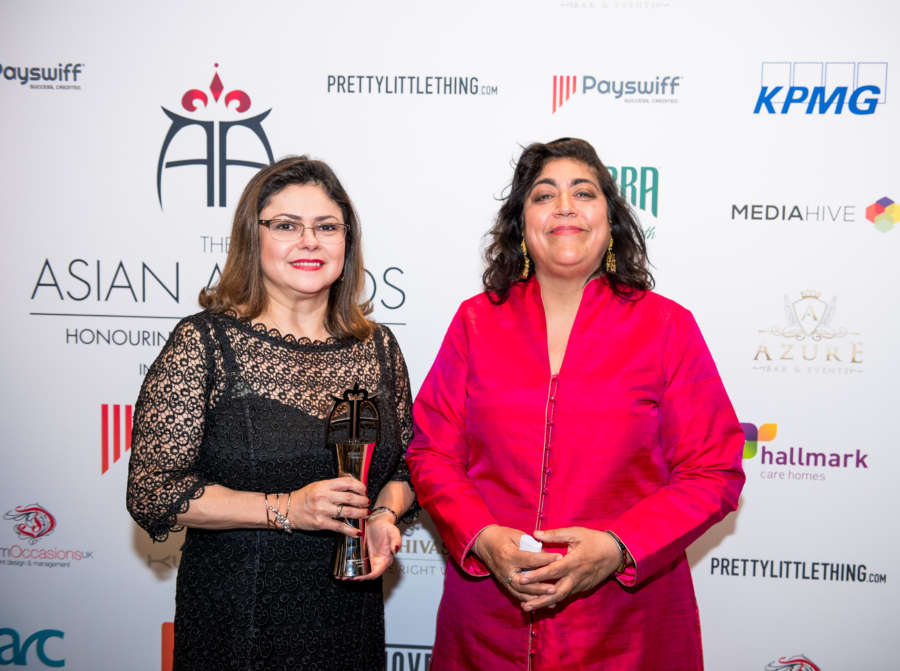 On collecting her award, Bana Al-Abed said: "It is my pleasure to be here with all of you tonight. I am happy that the voice of the Syrian children is being heard. This award is for all the children who lived in war. A child should have the right to live and grow up in peace and a child should have the right to education. I want to thank The Asian Awards for giving me this honour."
Paul Sagoo, Founder of The Asian Awards, said: "The Asian Awards is an event which honours exceptional individuals who have captured the attention of the world. Bana al-Abed is a perfect example of exactly that and at only 8 years old she has bravely shared her perspective on one of the biggest humanitarian crises in history. I am so glad that she accepted our invitation to attend this year's Asian Awards and collect the Rising Star Award in recognition of her resilience, unconquerable courage, and hope for herself and for other children around the world who are victims and refugees of war."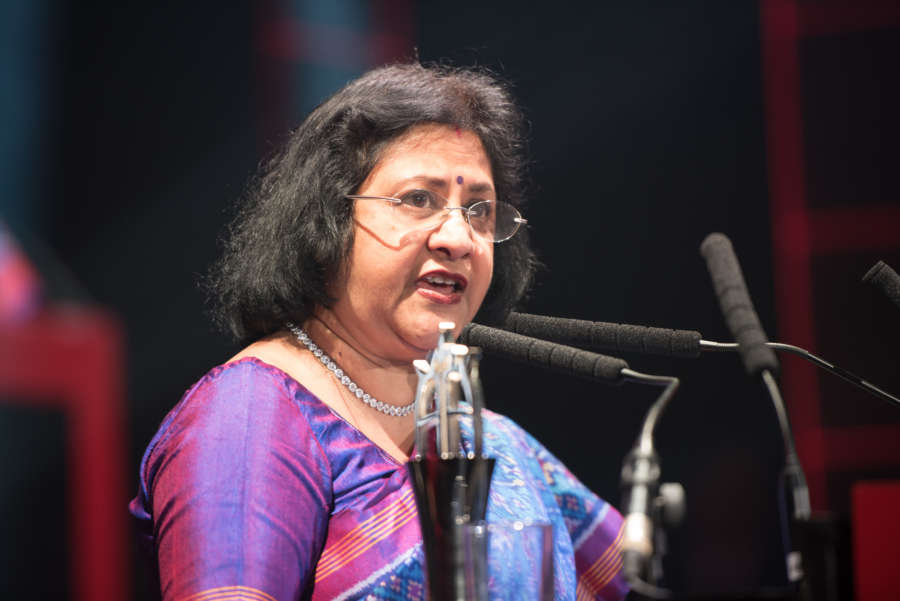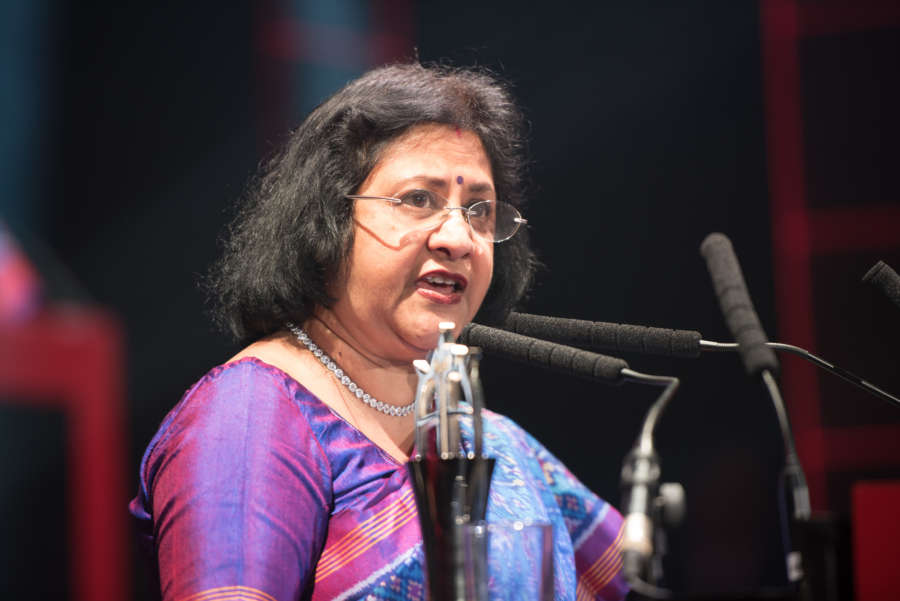 The 8th Asian Awards paid tribute and honoured legendary Bollywood actress Sridevi, who's passing earlier this year was a tragic loss to Indian cinema. The timeless actress, who is regarded as one of India's most iconic stars rose to worldwide fame in the 80's with several starring roles in films such as Himmatwala, Jaani Dost, Ghar Sansar, Mr India and many more. Winner of the prestigious Padma Shri and voted India's Greatest Actress in 100 years in a national centenary poll in 2013, Sridevi receives the posthumous honour of Outstanding Achievement in Cinema at this year's Asian Awards.
Paul Sagoo, Founder of The Asian Awards adds: "Sridevi was a remarkable figure in the Indian cinema industry. An icon on-screen, she was the greatest actress of her time in a golden generation for Indian cinema. Her untimely passing earlier this year reminded the world of her talent and sheer brilliance in her art and highlighted her iconic status. We are honoured to pay tribute to Sridevi and celebrate her astonishing career at the 8th Asian Awards."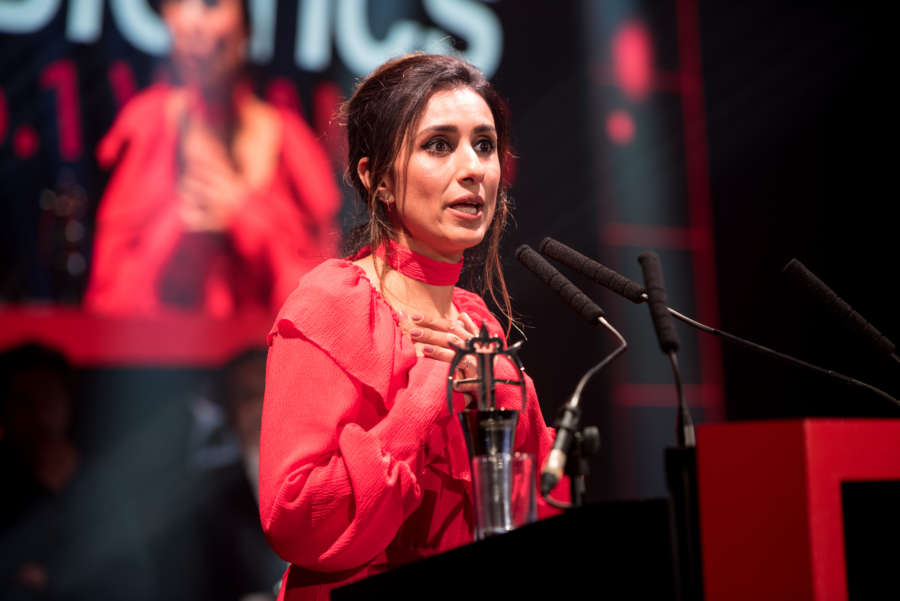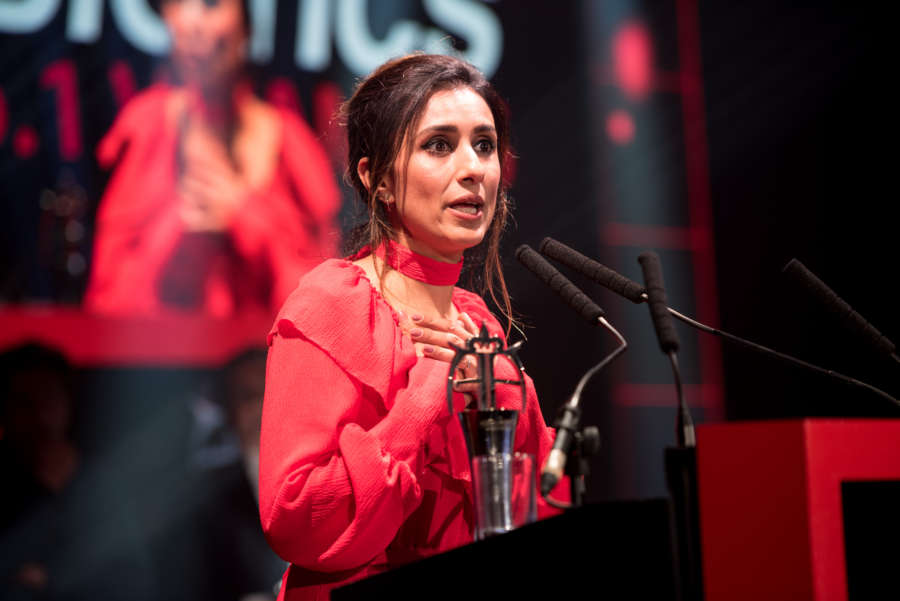 Award-winning British TV star Anita Rani picked up the Outstanding Achievement in Television and on collecting gave an impassioned speech about her ground-breaking broadcasting career thus far and representation in the media industry, closing: "Thank you to The Asian Awards, I'm going to use this to break more glass ceilings."
Other winners on the night included legendary Pakistani squash player Jahangir Khan, Entrepreneur of the Year Sunny Varkey and Ramesh and Pratibha Sachdev who were awarded Philanthropist of the Year. Pratibha Gai picked up the Science and Technology Award for her pioneering work in electron microscopes, whilst Arundhati Bhattacharya, the first woman to chair the State Bank Of India, won Business Leader of the Year and Nepalese District Police Chief SP Kiran Bajracharya was honoured with the Public Servant of the Year Award. Finally Korean boy-band BTS, the K-Pop phenomenon who have conquered the globe in recent months and have a huge fan following worldwide, were awarded the Outstanding Achievement in Music Award.