Advertisement

Stellar International Art Foundation was established in 2008 and it took as its basis the Private Collection of the Choudhrie Family. The Collection has become internationally renowned for its activities, content and coverage around the globe. From London to India, Dubai to St Moritz, the material of the Collection and its efforts have secured it a distinguished place amongst the increasing number of foundations across the globe. Stellar features work from a huge array of individuals with different understandings of the world and champions artists irrespective of background or gender. The foundation's exclusive events also give necessary platforms for conversations on diversity and equality. Currently the foundation comprises 800 works dating from the late 19th Century to the present day and it includes international artists and ranges from sculptures to paintings. Stellar has staged exhibitions of momentous heretofore unseen works, has produced a seminal publication on a master artist within the Collection and has even been revered by some of the most respected curators and critics in the world. Asian Lite meets Anita Choudhrie, the founder of the Stellar International Art Foundation
What are some of the things that you are proudest about ten years after founding the collection?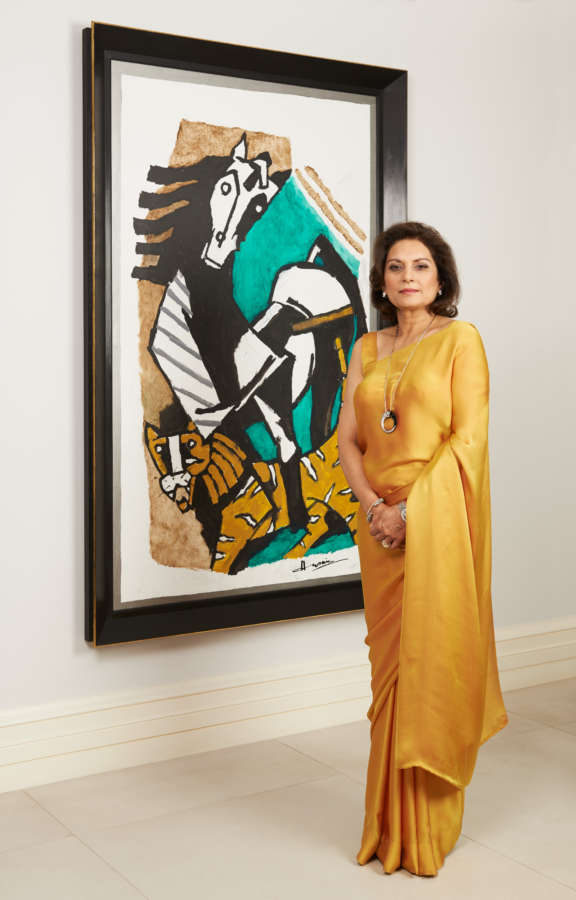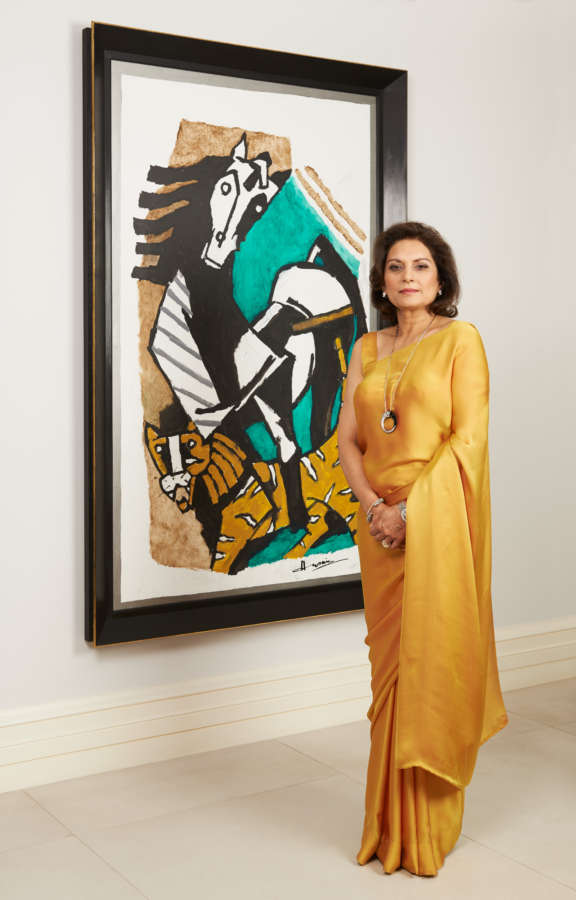 The real meaning of the foundation for me lies not in Stellar's material possessions but in the opportunities, it presents for artists. By collecting European, Russian, American and Indian Art and distinguishing selection less on regional concerns and more artistic talent, we have been able to champion overlooked artists and give them a well-merited voice. Seeing these artists thrive as a result of our help has been one of the most rewarding things I have ever done.
 How is Stellar widening Britain's cultural gaze?
 I firmly believe in the value of artistic practice as an active force for challenge and change. Art offers a rare access to other parts of the world and their cultures and can open up our minds to what there is beyond our own reality. As such, it can encourage reflection, challenge assumptions and drive change.
Championing female empowerment through art can similarly help to bring us a step closer to embracing gender equality across the board. Within the current political landscape, women need to realise their potential and identities within their work and beyond. We've seen recent revelations of the #MeToo campaign, bringing to light feminist issues that have been underlying for far too long and now it is time to unite and break down these barriers of inequality in every aspect of life.  These themes must be addressed in all industries, but art can and should lead the way.
As a result, Stellar features work from a vast array of individuals with diverse understandings of the world and champions artists regardless of background or gender. The foundation's exclusive events likewise provide necessary platforms for conversations on diversity and equality. In April for example, Stellar invited internationally renowned artist Chila Kumari Burman to speak on the ways in which her own artwork has been shaped by issues of Asian femininity and her own personal family history. In a shifting political landscape and with campaigns for female empowerment across the globe, the work is quite exemplary not only in the art world, but in wider issues on gender equality and cultural acceptance.
 How diverse would you say the art industry is currently, from your experience?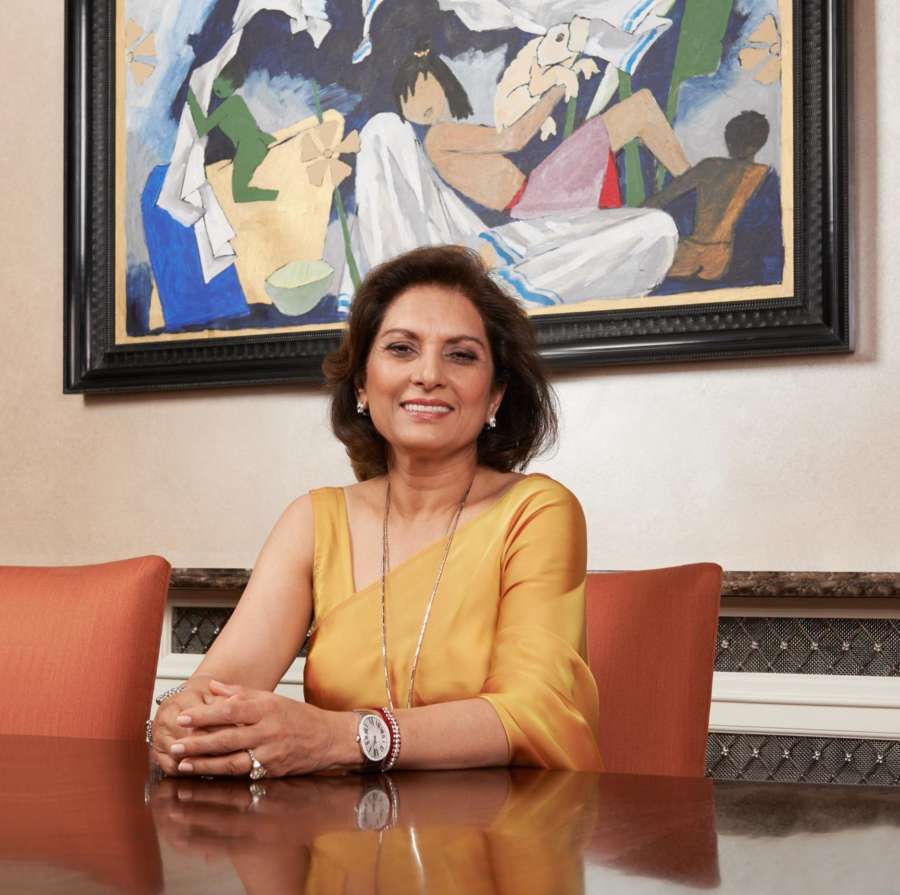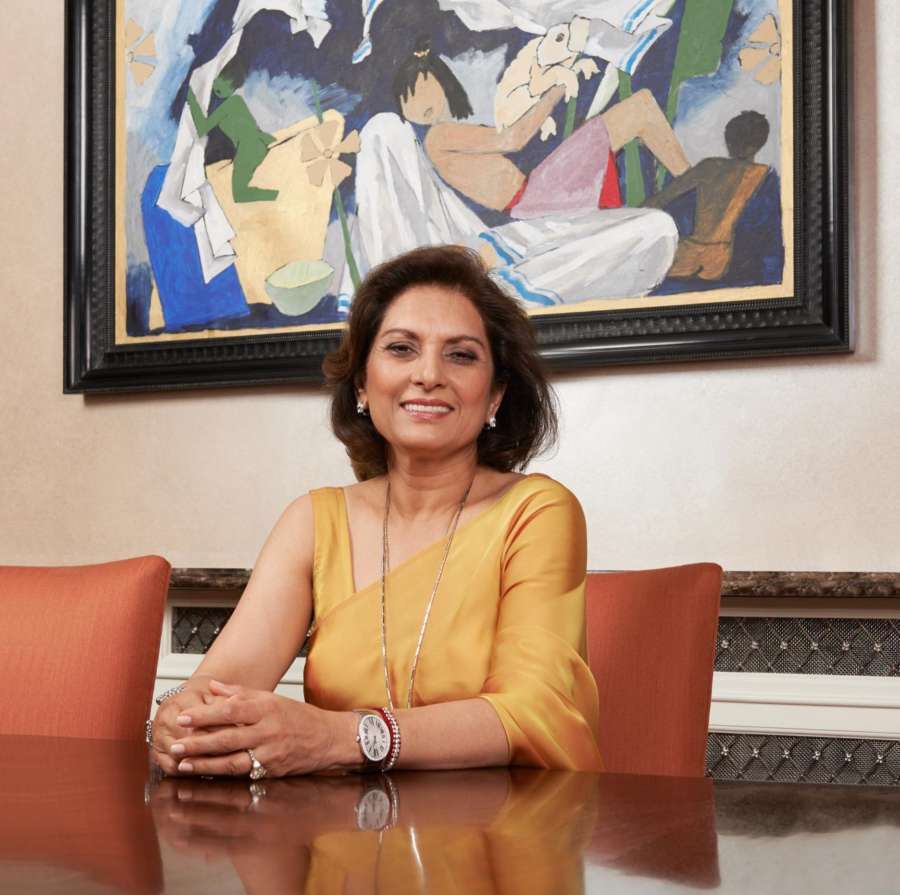 The art industry is incredibly diverse and is getting more so. Ten years ago, moving images were perhaps the most contemporary art we had, but with a change in creative sentiment, instant communication and the onset of technological developments, art is splitting into almost every aspect of daily life.
What is the process that goes into procuring and arranging the works?
 As we are a foundation we have to create an annual budget and a well thought out plan for our future acquisitions. Essentially, this means finding a middle ground between what we would ideally like to have in the collection and the artistic attributes of the pieces we select.
In terms of procuring the works, we tend to have a yearly curatorial theme suggested by our art advisor. This year, the theme female artists and feminism. For instance, we have recently acquired new art by English feminist Tracey Emin entitled 'The More of You the More I Love You".
 What did the collection start with?
 The Collection began in the 1970s when our family began to purchase works of art out of private enthusiasm and this soon culminated in friendships with important international contemporary artists. Initially, the Collection focused on American and European Contemporary Art as well as Modern and Impressionist works which contextualise the entire assortment within a global art history.
  What are some of your favourite works in the collection?
 Our collection of MF Husain's works is probably my favourite. We have one of the largest artworks outside the estate, which makes it the most significant home for the artist's oeuvre. With over 250 works spanning from the early 1950s through to his final years, the Collection supersedes all the world's museum, private collections and galleries. As a great patron of the artist, we were chosen as the guardians of not only a large volume of work in general, but particularly his most famous and, arguably, most important series: Maria. With the same ethos in mind, the Foundation aims to keep his most significant series intact for future generations.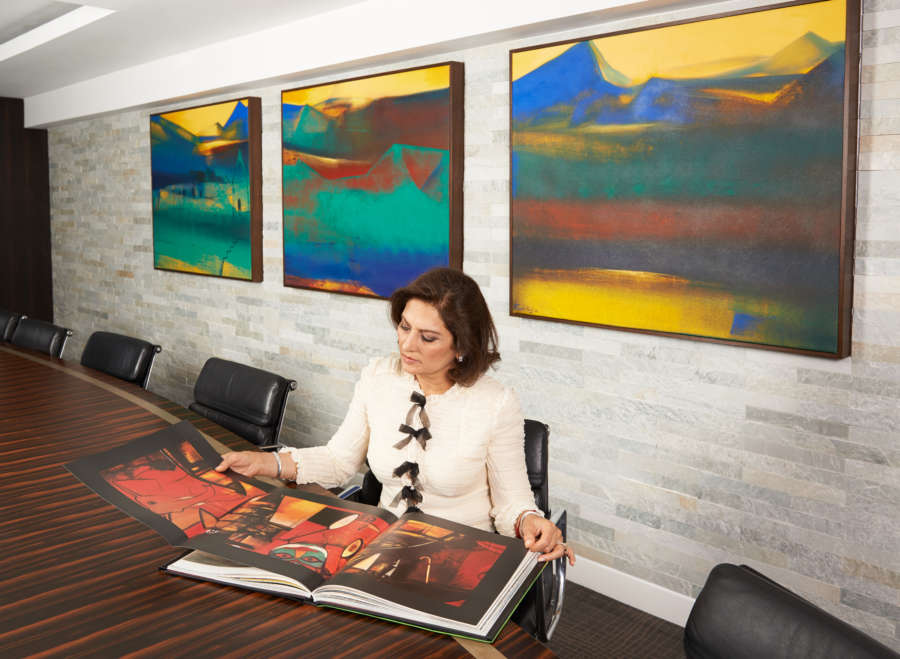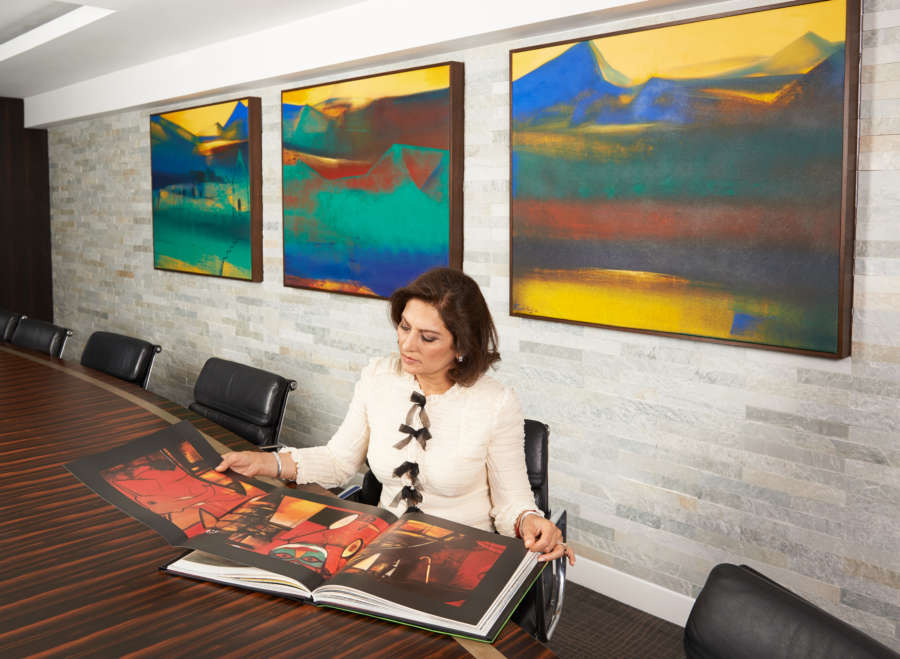 In addition, the Foundation also has one of the most noteworthy compilations of work by one of Delhi's most accomplished contemporary artists Paresh Maity and this includes the full breadth of his media spectrum – from sculpture to mixed media to watercolour– also spanning the artists' career. Our family were one his first patrons, commissioning him to make early watercolours of our vintage cars after meeting him over his very first exhibition in Delhi in the 1990s. Maybe most notably, our Foundations owns two of his important, large scale series: Kerala – a group of 51 works over various media commissioned by the Keralan government – and Tagore – a mix of painting, drawing and calligraphy inspired by the seminal, master poet. Investment in Maity was certainly not misplaced, as he is now one of the most prolific artists in India, with work in the national airport, many historic hotels and other cultural institutions. Even more recently, his work has sold with exceptional results at global auction houses.
 How do you go about seeking out new artists and interesting figures in the art world?
 Usually, our Art Advisor would come up with a portfolio to find qualifies of interest in artists. Right now our focus is on feminism, so we have been targeting female artists, feminist works and art exploring gender inequality or body image.
Networking one of the best ways to seek out art pieces and interesting figures in the art world. Galleries, exhibitions, events, and artist talks can all lead to interesting developments and acquisitions. For example, I have recently started working with feminist artist Chila Kumari Burman on gender inequality after we got chatting at an exhibition.