Advertisement

New project examines how Islamophobia echoes historic anti-Semitism – using Shakespeare's Merchant of Venice… reports Asian Lite News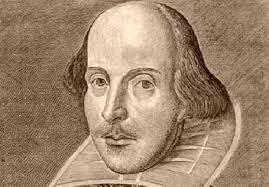 Historic anti-Semitism is directly mirrored by Islamophobia today according to a new study which analyses how portrayals of Jewish characters in Shakespeare's The Merchant of Venice reflect modern depictions of Muslims.
Academics at Birmingham City University have examined how the play's treatment of Jewish character Shylock mirrors modern responses to Muslims in Western society.
The article titled 'Certainly the Muslim is the very devil incarnation': Islamophobia and The Merchant of Venice, follows comments from former Foreign Secretary Boris Johnson which compared burqa wearers to letterboxes and bank robbers, and evidence from anti hate-crime group Tell MAMA which shows Islamophobia is on the rise.
The report, which has been published in the The Muslim World journal, argues that the way Shylock is treated and referenced throughout the play bears stark similarities to the hate crimes and discrimination faced by followers of Islam today.
In a unique collaboration between Criminilogy and Literature Dr Imran Awan, Associate Professor in Criminology at Birmingham City University and Dr Islam Issa, Senior Lecturer in English Literature at Birmingham City University, have analysed the text.
The researchers found a variety of instances in which Shylock is subjected to treatment which would now be categorised as hate crime.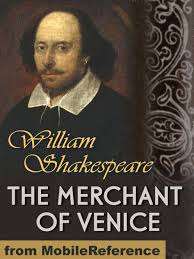 The paper includes a comparison of how Jews are portrayed as being extremists in the play, while newspaper coverage and headlines about British Muslims today continue to describe them as terrorists.
Other comparisons find how the aggression experienced by Shylock echoes high-profile incidents of modern Islamophobia such as being spat on and physically abused.
Accusations of a lack of integration are also found in the play, as well as victimisation due to the clothing, dress and outward appearance of Judaism – which is echoed in perceptions of Islam today.
The paper presents a number of categories to highlight how Muslims have today taken on the same role as Jews during the time The Merchant of Venice was written. These include:
The existence of, and types of hate crime experienced, e.g. spitting on and kicking
Told they must integrate and presented as outsiders 'taking our jobs'
All followers as extremists
Portrayed as hating the nation
Religious practices viewed as culturally alien (e.g. no pork or no alcohol)
Subjected to ridicule
Discrimination based on their outwardly religious appearance
Dr Awan has conducted extensive research into Islamophobia and has advised the government on the issue, while Dr Issa specialises in examining modern interpretations of renaissance literature such as the works Shakespeare.
The paper was drawn up following comments from theatre director John Bell which said that modern attitudes and views meant Shylock should be a Muslim rather than a Jew in productions of the Merchant of Venice today.
Dr Imran Awan, Associate Professor in Criminology said: "As someone who has been tackling Islamophobia for the past decade, our report is a timely one and comes at a time where we have seen a significant rise in Islamophobic attitudes across Britain.
"I was surprised to see how a Shakespeare play which was about anti-Semitism actually resonated with much of my research about Islamophobia.
"This clearly demonstrates how communities can work together to tackle the discrimination and hatred they suffer.
"Both the Muslim and Jewish communities have suffered horrific acts of abuse and our report sheds light on this. We argue that all forms of hatred should be challenged."
Dr Islam Issa said: "In some ways, life imitates art, and theatre can be a place where people see things they aren't comfortable with, only in a fictional setting.
"This report shows that the types of discrimination and hate crime suffered by Shylock in Shakespeare's play are still experienced by people today and in a way that is starkly similar.
"All forms of discrimination are wrong but anti-Semitism has particular historical significance.
"By comparing the anti-Semitism in the play with the increased examples of Islamophobia today, we can ask questions about how prejudice and discrimination might, at certain times and through the influence of the media and politics, begin to appear normal, even justifiable, becoming embedded in popular culture. In reality, though, that should never be the case and we have to learn from the past."
Among the anti-Semitic phrases in The Merchant of Venice which are echoed in the Islamophobic language and incidents found in news stories today, the paper highlights:
Merchant-of-Venice-and-Islamophobia-comparisons.pdf