Advertisement

Authorities found two packages that appeared to contain pipe bombs addressed to former Vice President Joe Biden and actor Robert De Niro, setting off a new wave of alarm amid probe into similar devices sent to prominent Democrats and critics of President Donald Trump…reports Asian Lite News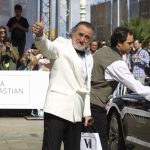 A law enforcement official said the envelope and printed address labels on the package sent to De Niro were similar to those on explosives sent to former President Barack Obama, former Secretary of State Hillary Clinton and others. An X-ray showed it contained a similar device resembling a pipe bomb, the New York Times reported.
The device sent to Biden was found at a US postal service facility in Delaware, a law enforcement official said. Similar to the one sent to former Attorney General Eric H. Holder Jr., the envelope was misaddressed and was being redirected to the return sender written on the mailing label, Debbie Wasserman Schultz, the Florida congresswoman.
Law enforcement officials say that in all these incidents, neither bomb got close to its intended target and neither contained a written message.
De Niro, like the other recipients of packages, has been an outspoken critic of Trump. Security personnel at his company, TriBeCa Productions, discovered the package about 5 a.m. and called the New York Police Department.
It was removed about 6.30 a.m. and taken to the Police Department's range at Rodman's Neck in the Bronx for disposal.
"Extremely disturbing and frightening. It seems that all the people that were targeted have one thing in common and that is their political beliefs. That is the only thing I can conclude at this point," said the actor's spokesperson.
Some packages, including the device delivered to CNN's offices in New York, arrived by courier. New York Mayor Bill de Blasio said that the authorities did not know whether that meant the sender of the devices lived in the New York area.
"We certainly don't know whether they are here or elsewhere in the country," De Blasio said on CNN. "There is somebody by definition who is a serial bomber, yes, and a terrorist."
Trump at first denounced the attempted bombings, saying at the White House: "We have to unify." He criticized the news media and Democrats later and asked Americans to "come together in peace and harmony".
On Thursday morning, he did not address the bomb scare directly, but he accused the news media of fanning hatred.
Federal, state and local investigators in New York, Washington, Florida and Los Angeles were involved in the widening case, which has not resulted in any injuries but has sent a shock wave through the nation's political and media establishments.
The first bomb was found on Monday at the home of George Soros, a billionaire activist known to fund pro-democracy and liberal political groups.
On Wednesday, officials said that similar devices were sent to people, including Obama, Clinton and Representative Maxine Waters of California — all Democrats.
Another bomb, addressed to former CIA Director John Brennan, was sent to the offices of CNN in midtown Manhattan.