Advertisement

The All-Party Parliamentary Group for British Hindus and the leaders of the UK Hindu community are organising the first ever talk on the life of Shree Krishna at the British Parliament on Tuesday 8 May 2018….reports Asian Lite News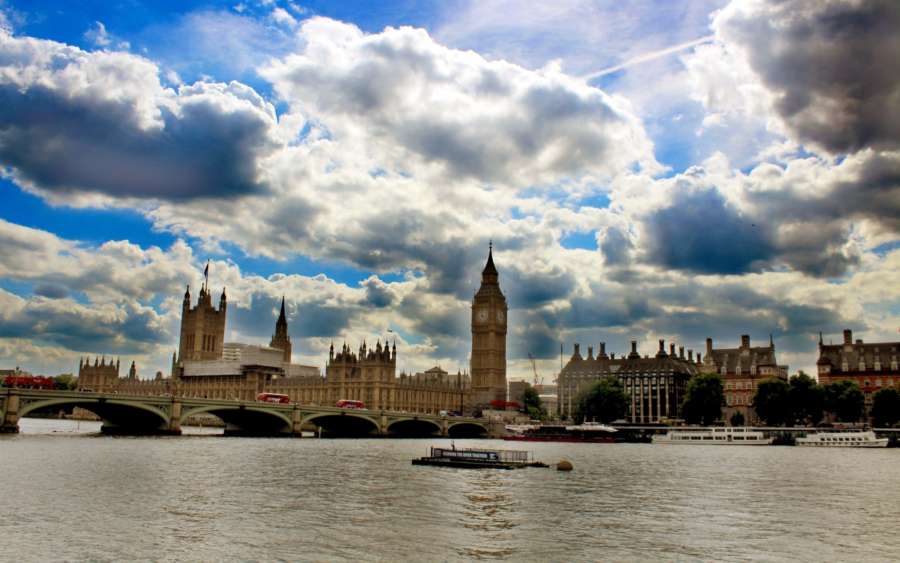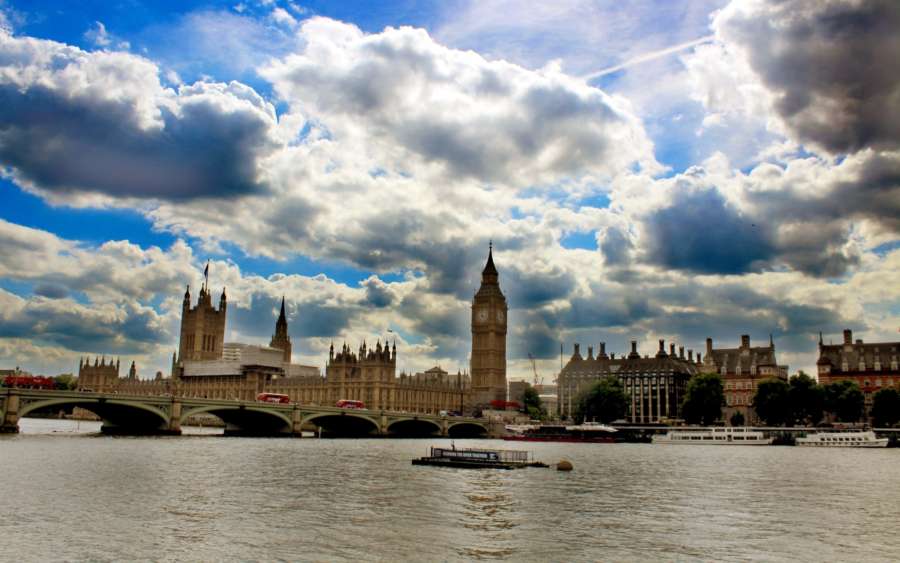 The event will take place at Committee Room 14 of the House of Commons from 6.30pm to 8.30pm.  The event will be attended by over 150 persons including Parliamentarians from the House of Commons and the House of Lords, the chairpersons of over 25 national Indian organisations, community leaders from 8 different religious backgrounds, media representatives and leading professionals from the City.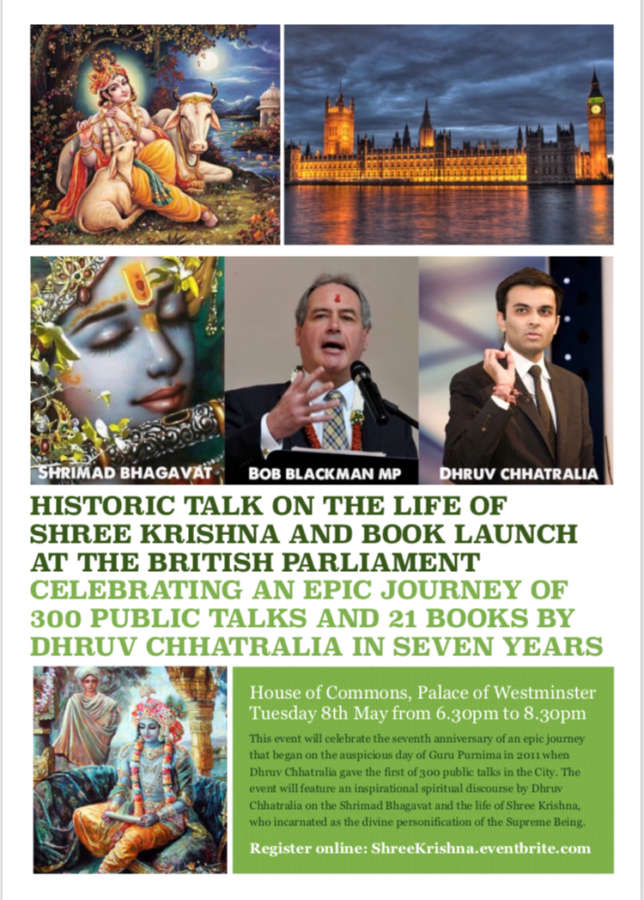 This event will feature a beautiful and inspirational talk exploring the early life of Shree Krishna and will look at the inherent message that Shree Krishna was trying to convey to mankind.
They say the talk will take the audience members on a journey towards enlightenment, and will try to comprehend the underlying meanings of the earlier acts of Shree Krishna based on the teachings of His Holiness Pujyashree Bhupendrabhai Pandya.
The Holy Scripture Shrimad Bhagavat is a unique scripture that has remained in the hearts and heads of billions of people for thousands of years. The event will celebrate the life of Shree Krishna as described in the Shrimad Bhagavat.
Keeping traditions in mind, the event will look at Shree Krishna's acts through the aspects of faith, logic and philosophy.  It will be a three-tier understanding- devotional, rational and spiritual.  Upon contemplating and experiencing the virtual presence of Shree Krishna while listening, the audience members will be able to attain the quintessential meaning of Shree Krishna's divine acts.