As India and Britain seek to strengthen and renew their ties, 70 years after the independence of India, this art exhibition by Shivani Mathur focuses on core human values. Values that elevate people from the "shadow traps" in life, strengthen bonds, and lead to growth. The inauguration of the exhibition will be at 6.15 pm on Monday, 26 March….reports Asian Lite News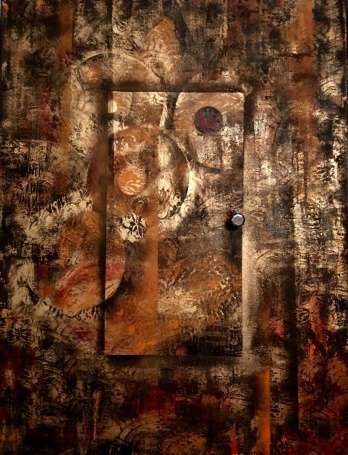 The works in the exhibitions are oil paintings, installation sculptures and videos.
Born in Calcutta, India, Shivani moved from India to the UK at a young age with her employer. She went on to be in the top 2% of women in the city of London who successfully ran a global investment banking and trading business.
Along with a demanding career in finance, she intensively pursued her artistic work, exhibiting widely in public and private shows and auctions in the UK and USA including at the Royal College of Art, Bonham's of London, the Institute of Contemporary Arts, Covent Garden and several other venues. Her paintings are held in institutional and private collections around the world in over 15 countries. At the core of her paintings is a very precise thought, image, or a mathematical formula, but the viewer must "work hard" to "see" it and everyone "sees" different aspects of the image.
It is "An abstraction of precision" Titled "The Shadow Trap", this exhibition is a personal story of liberation from a "shadow trap"- a situation that seemed impossible at first, but with inner strength and unflinching support makes us free, and empowers us to make new discoveries and grow without boundary.
The exhibition is on display till Friday 29 March 2018 from 10.00 am to 06.00 pm