Advertisement

The programme started with an introductory speech by Smt Geetha Kaza, who conceptualised   the event. It was followed by the traditional lamp lighting by Mr Sitaraman,who then reminisced fondly his personal interactions with the legend  and shared with the audience about his  greatness….reports Asian Lite News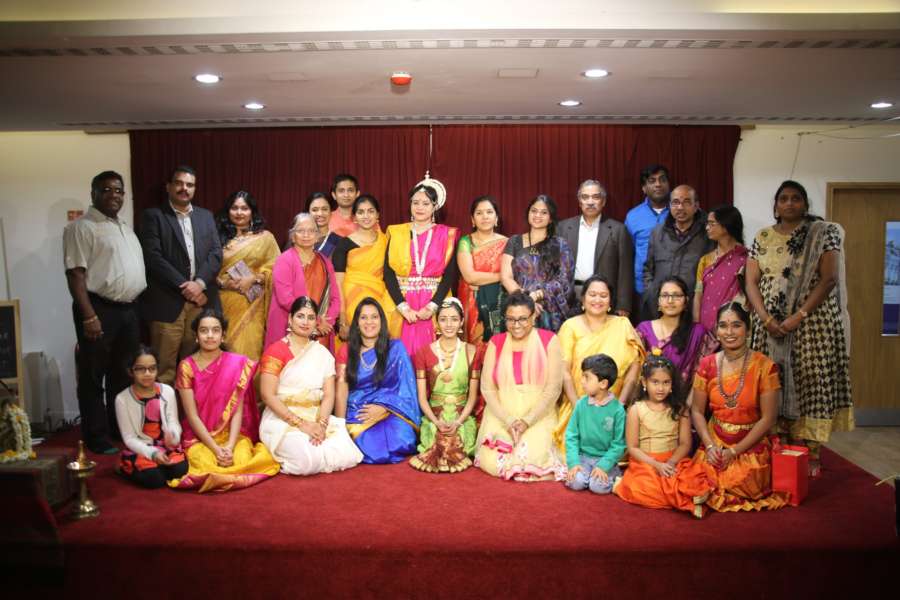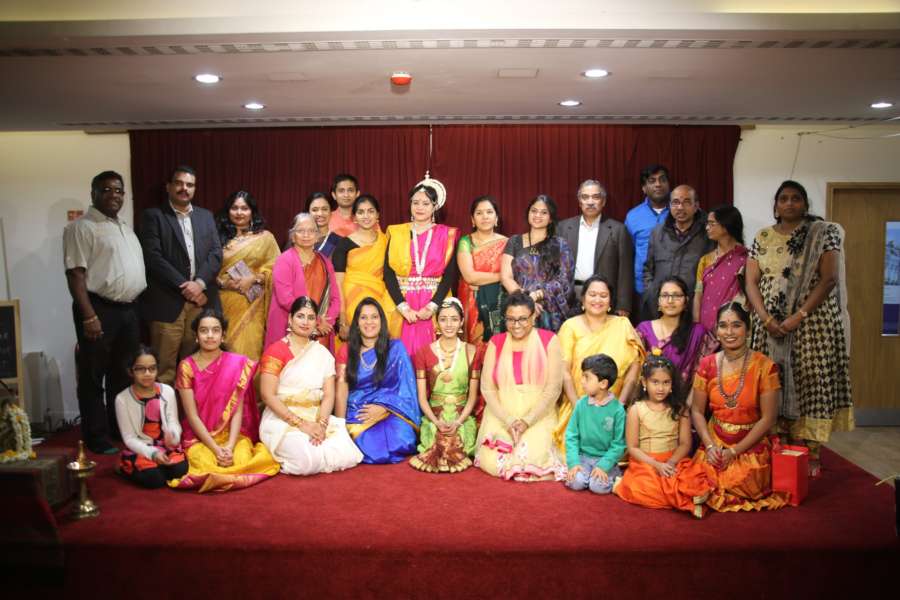 The otherwise silent auditorium of Mahalakshmi temple in East Ham, London, came to life as Kaza Business Consultants Ltd organised an event to commemorate the second death anniversary of Padma Vibhushan  Dr Mangalampalli Balamurali Krishna.
Auspicious ambience of temple aptly complemented the grandeur of the event. Highly talented Indian dancers and singers across UK participated in the event to pay tribute to the legend. The devotion of the participants towards this maestro was in perfect unison with the equally devoted and sincere audience, that enjoyed almost all major classical dances of India on one stage. All performances were based on exclusive compositions of late Dr BalaMurali Krishna.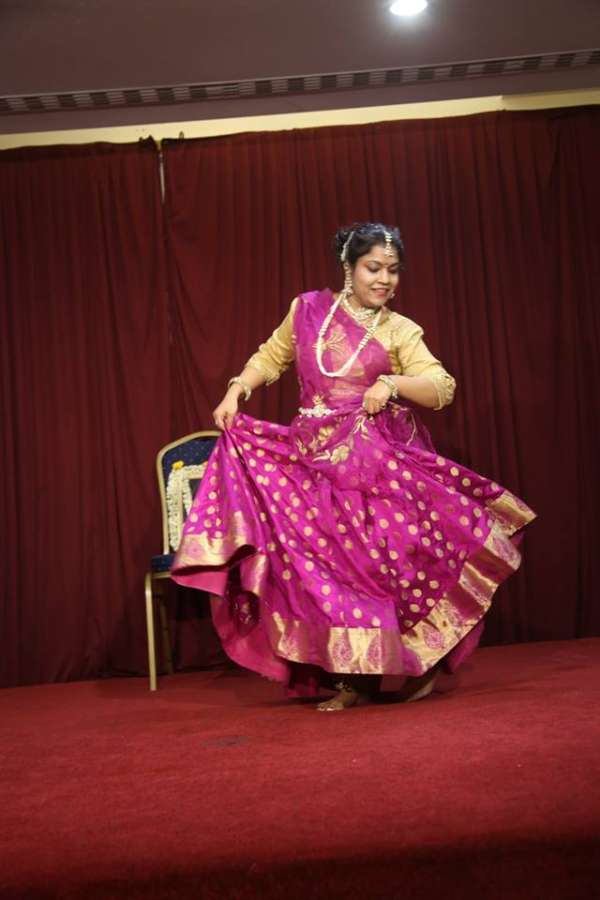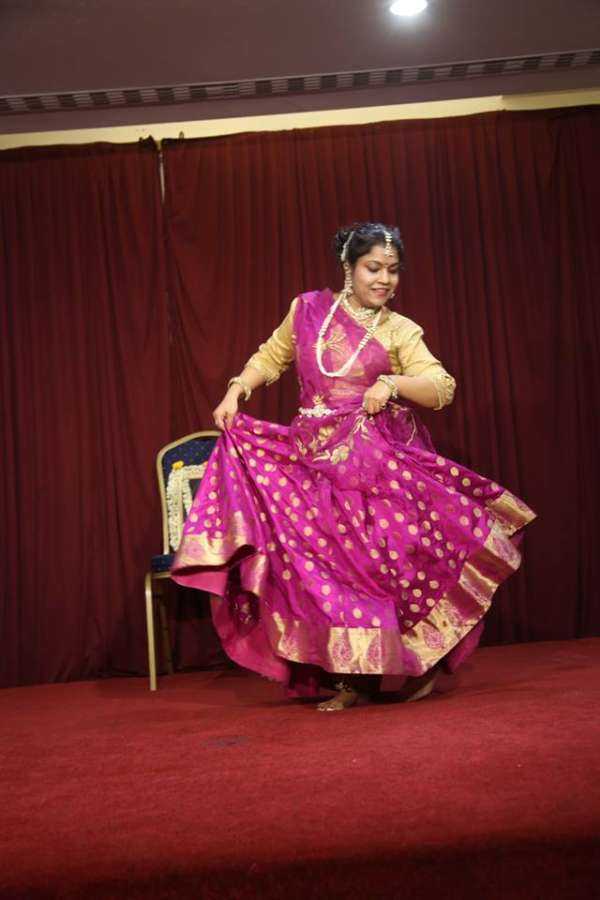 The programme started with an introductory speech by Smt Geetha Kaza, who conceptualised   the event. It was followed by the traditional lamp lighting by Mr Sitaraman,who then reminisced fondly his personal interactions with the legend  and shared with the audience about his  greatness. The opening performer, Ms Tanvi Sattiraju, sang 'Pari Parinee Paadame' ,a composition devoted to Lord Ganesha. This was followed by a Kathak performance on Kalyani Thillana by Mrs Kavita Gupta, a talented Kathak dancer. This performance proved the genius of Balamurali, how he melted away the difference between Hindustani and Carnatic classic to give us Indian music.
The next performance was a Kuchipudi dance by Mrs Santhi Ariparala on   Javali 'Marulu Minchera',a brilliant composition that  can be performed to portray either naayak or naayika ,with equal grace. Mrs Santhi mesmerised the audience with her lovely expressions as naayika. Ms Tanvi Sattiraju sang 'Omkara Akarini' in Ragam Lavangi, a composition by Balamurali as he composed the song using just four notes. This was followed by Dr Chamu Kuppuswami's extraordinary Bharatanatyam on ' Kavave Kanyakumari', displaying the beauty  and benevolence of Goddess Kanyakumari, whose abode is at the confluence of three waters at the tip of southern peninsula of Indian subcontinent. Graceful fluidity and undulating movements of Chamu filled the hearts of audience with joy .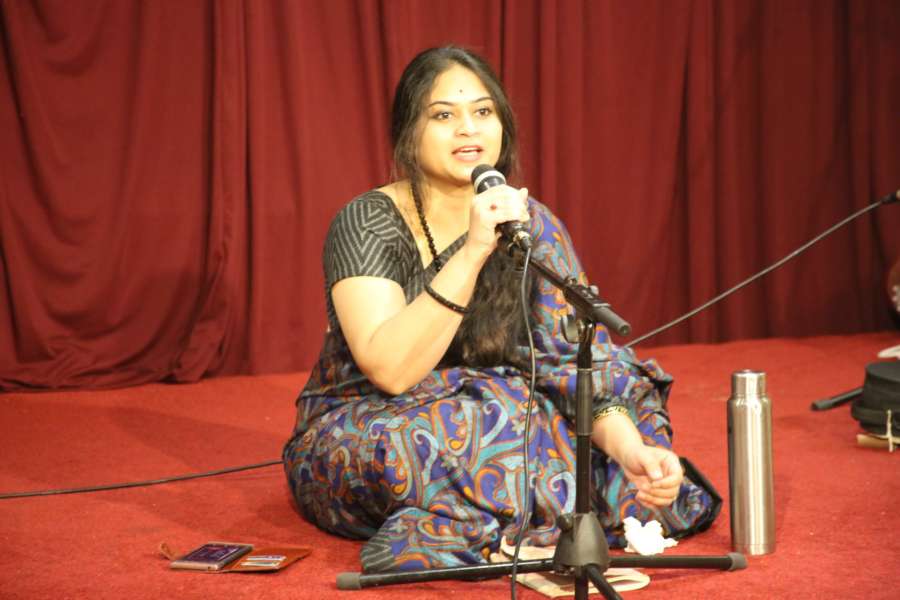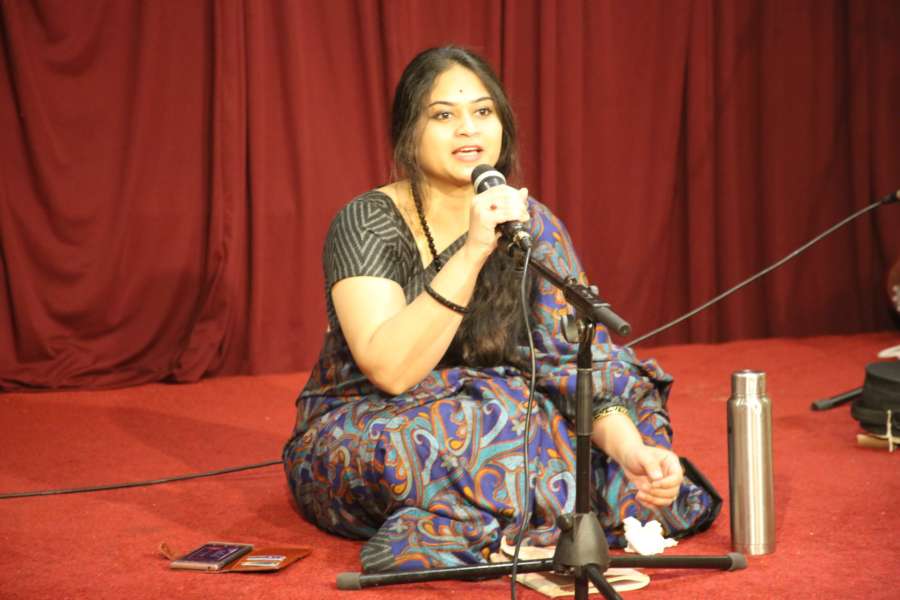 Mrs Veena Pani Kona , melodiously sang three compositions of Balamurali, a varnam in Gambheeranata 'Amma Ananda Dayini' , 'Chintayami' in sucharitra ragam and 'Kamaladalayata Lochana' in Bahudari. This was followed by Brindavani Thillana, a Bharatanatyam performance by a  duo, Dr Nandita Kaza and Ms Anusha Rajamani, who enthralled the audience with their brilliant beats. Mrs Yoga Mulukutla gave a talk on how Balamurali has been an integral part of our lives, constantly motivating his listeners.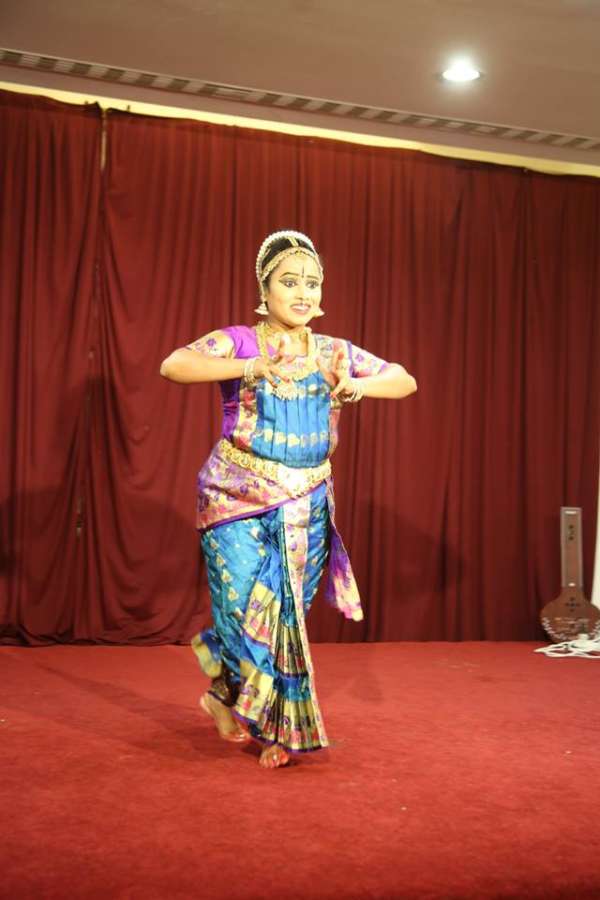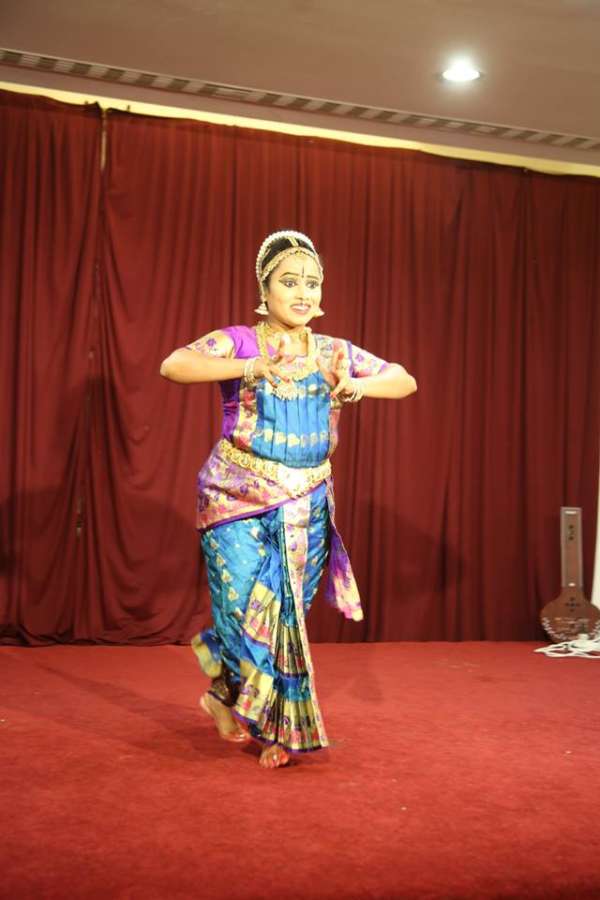 Another piece of Bharatanatyam, a Kadanakutuhalam Thillana, was performed by Ms Ashwini Deshpande, whose talented moves on such difficult composition amazed the audience. Mrs Padmini Karamcheti,an extremely talented musician, sang 'Bhavame Mahabhagyamu' in Kapi ragam and 'Emi Setu Raa Linga' a tatvam .She filled the whole atmosphere with wisdom and tranquillity  through her lovely voice .
Alkananda Mohapatra, a famous Odissi dancer, showcased her entrancing performance on 'Omkara Akarini' . The conclusive kuchipudi performance was a Thillana in Behaag, which was an apt show stopper performance by Mrs Sushma Pramod. The singers were supported by Vijyerajah Mylvaganam on the Mridangam and by Dhivya SK  on the Violin. Programme ended with a group singing of 'Mangalam' and Vote of Thanks, given by Prabhakar Kaza, the Director of Kaza Business Consultants Ltd. The event was sponsored by State Bank of India, Here and Now365, and Shakti Cash and Carry.Photography and videography   Aaditya Kaza. The event was managed and anchored by Dr(Mrs) Bhanu Sistla.