Advertisement

We continue to urge the public, passengers and the wider community around Gatwick to be vigilant and support us by contacting us immediately if they believe they have any information that can help us in bringing those responsible to justice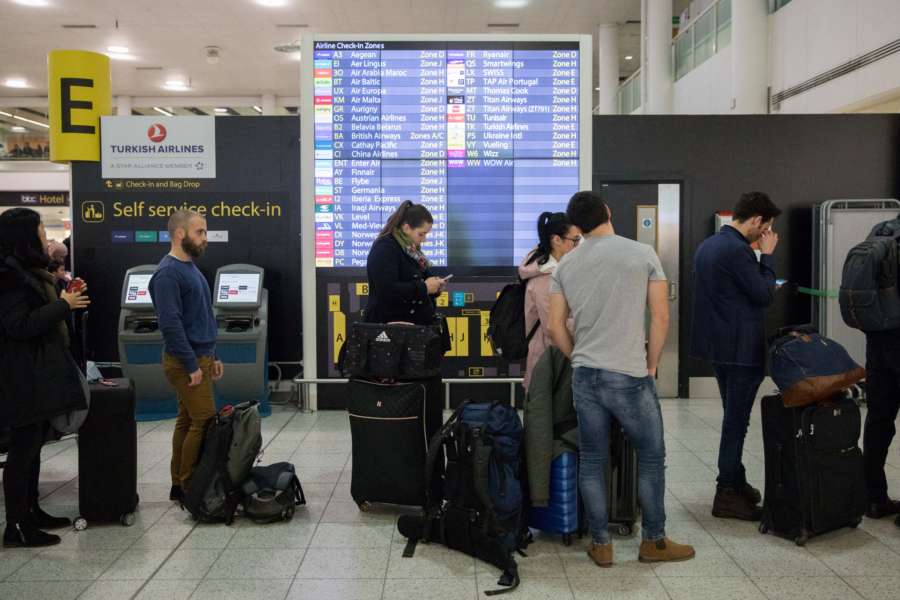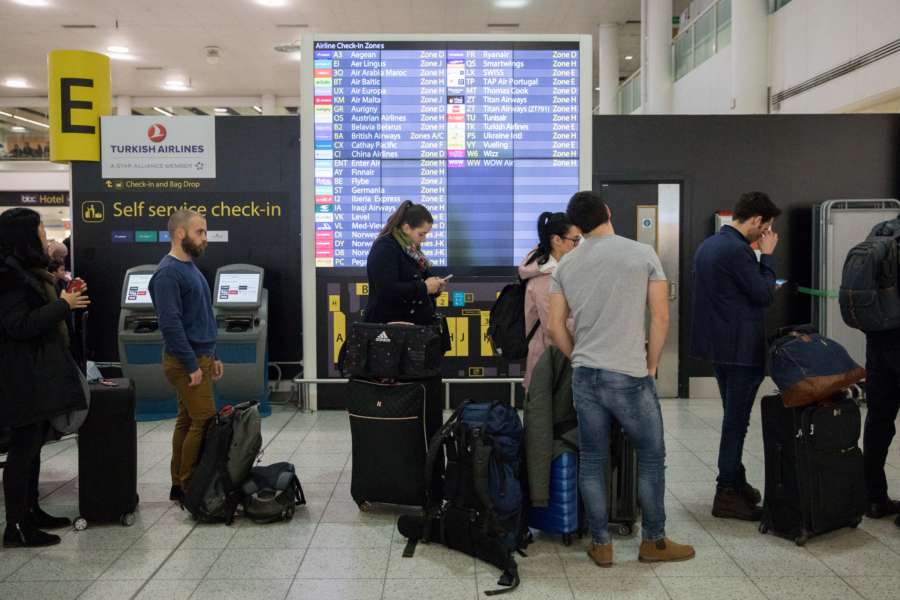 A man and a woman have been arrested in connection with a string of drone sightings which brought UK's Gatwick Airport to a standstill for three days.
The arrests came as passengers braced for further disruption on Saturday while the airport tried to recover from the turmoil, the UK media reported.
Sussex Police Superintendent James Collis said: "The arrests we have made this (Friday) evening are a result of our determination to keep the public safe from harm. Every line of inquiry will remain open to us until we are confident that we have mitigated further threats to the safety of passengers."
"We continue to urge the public, passengers and the wider community around Gatwick to be vigilant and support us by contacting us immediately if they believe they have any information that can help us in bringing those responsible to justice," he was quoted as saying by the Telegraph.
Flights from Gatwick were briefly suspended again on Friday after another reported sighting of a drone, leaving thousands of people stranded at the facility, which is expected to see more than 100,000 travellers over the coming holidays.
An airport spokeswoman said officials were made aware of the unconfirmed sightings at about 5.20 p.m. on Friday and closed the runway as a precaution. The latest closure came after more than 32 hours of complete shutdown due to repeated drone sightings.
Flights in and out of the airport south of London later resumed.
Gatwick said its runway would be open on Saturday, but urged passengers to check the status of their flight before travelling to the airport.
"Passengers should expect some delays and cancellations as we continue to recover our operations following three days of disruption and are advised to check with their airline before travelling to the airport," it said.
A Gatwick spokesman said around 1,000 aircraft had been cancelled or diverted, affecting approximately 140,000 passengers, since Wednesday night.