Advertisement

In 2016, British tax payers paid £13.5 billion to fund UK Aid's projects abroad. The five biggest recipients of bilateral aid are Pakistan, Syria, Ethiopia, Nigeria and Afghanistan. Pakistan got £463 million from UK Aid in 2016.  Instead of spending money on infrastructure and development, Pakistan is allocating about 30 per cent of its GDP for defence & fauji pension. It is more than combined expenditure on education, healthcare, water resources, public transportation including Pakistan Railways and social services…. Writes Dr Sakariya Kareem. Pakistan is now the biggest recipient of UK handouts despite preparing to splash out billions on arms including a new fleet of submarines.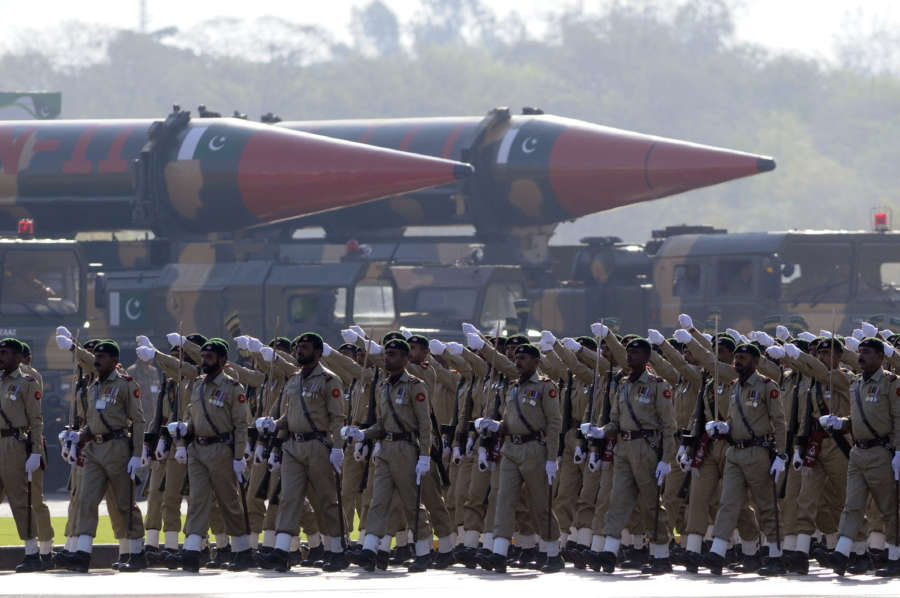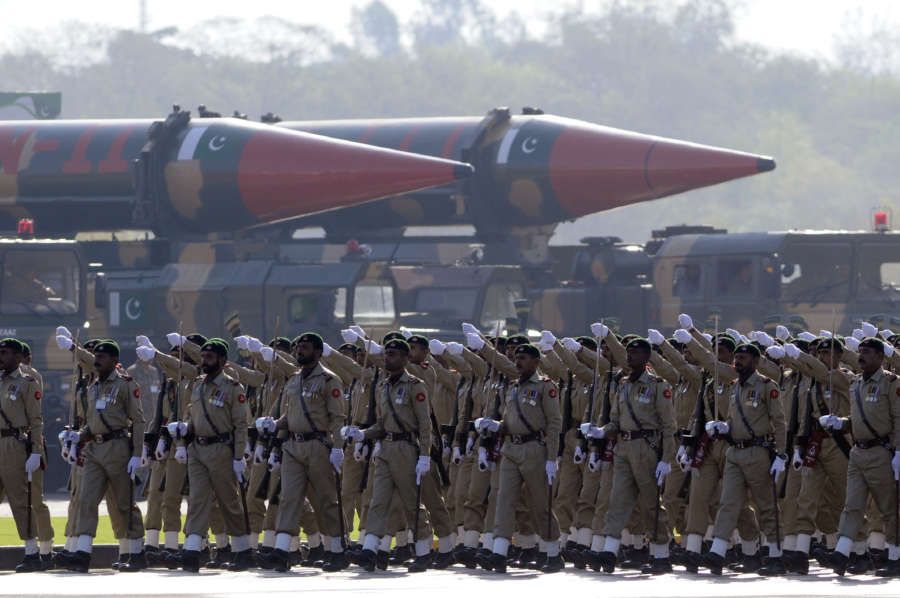 Living up to its promise of "eating grass, if need be, to fight India," Pakistan's transitional government has hiked the defence budget by over 20 percent — the highest in decades. The defence spending is proposed to increase to Rs 1.1 trillion (approximately $9.6 billion) in 2018-19. This is being compared with the original allocation of Rs920bn for the outgoing year, which has been computed as an 18 to 20 per cent hike,
Overall, 21 percent of the national budget is spent on armed forces and it does not include another seven percent spent on pension for defence retirees. It is more than combined expenditure on education, healthcare, water resources, public transportation including Pakistan Railways and social services.
This is how Pakistan has gone near-bankrupt, its economy remaining small compared to its geography and natural resources. This is perpetuated by the military's vested interest and greed that is being pandered to by the political class and a corrupt bureaucracy.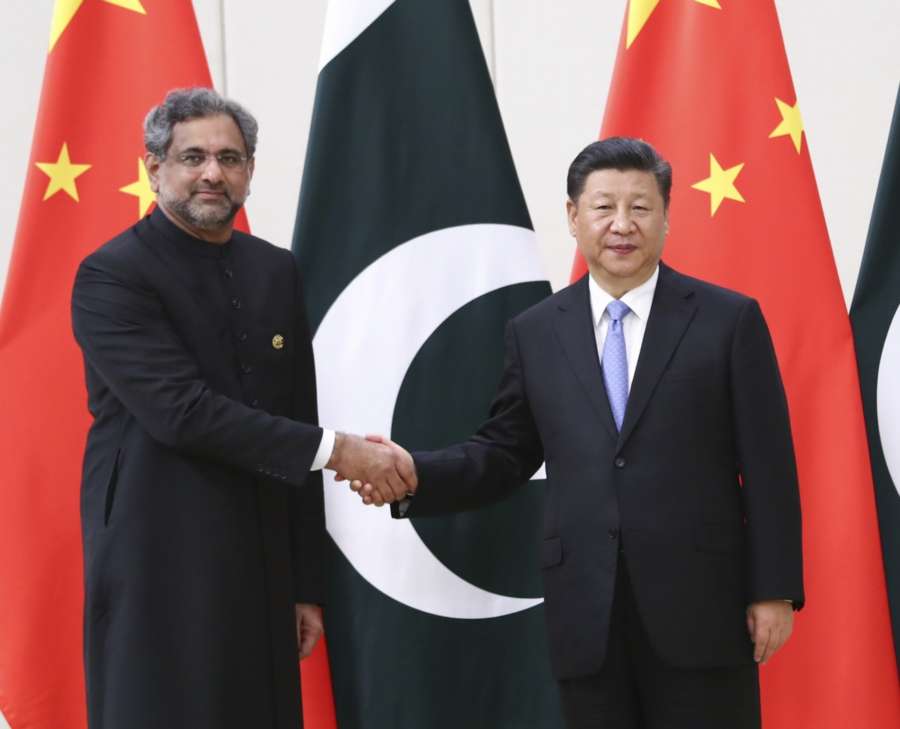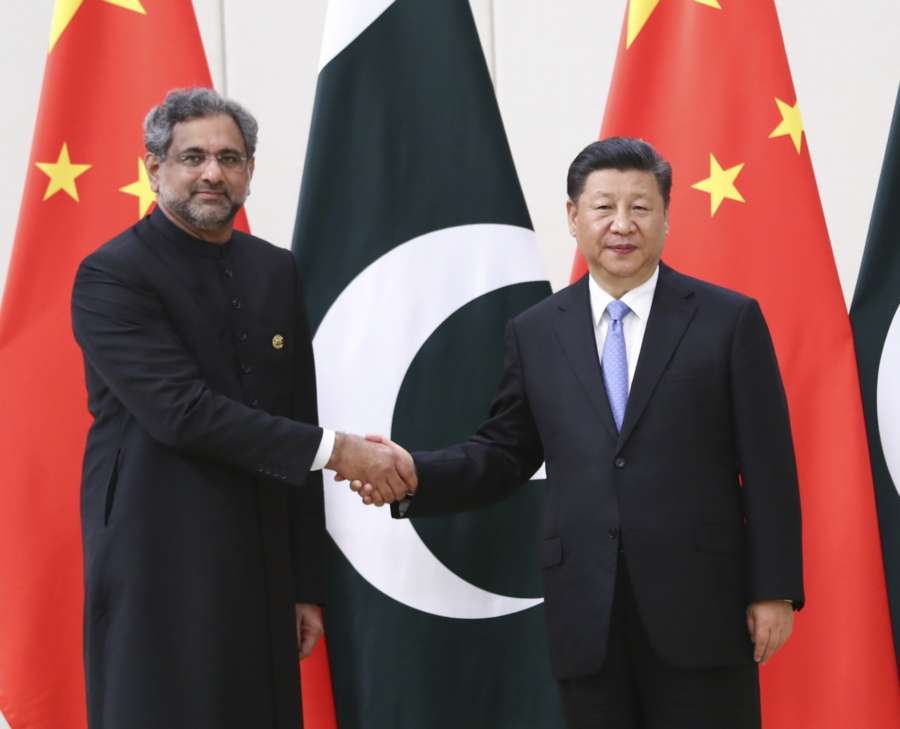 The hiked deference allocation is a signal to India of its continued resolve, to Afghanistan that remains in turmoil thanks to Pakistan-aided Taliban who stage frequent violent attacks, and to the United States, with which relations have been strained. Of course, India is not mentioned, nor is the U.S. Nor, also, is China, for that matter, on whose strong support Pakistan is cushioning its sagging economy, with much in pipeline from the China-Pakistan Economic Corridor (CPEC).
​Indeed, Pakistan does not currently have a full-time finance minister, with Tariq ​Dar being prosecuted. Advisor to the prime minister, Miftah Ismail did the honours of presenting the budget. But in a show of outward confidence that is aimed at the domestic audience, the defence ministry, in a rare official justification, has insisted that increase in the defence budget for the next financial year was necessitated by the challenging security environment.
"The critics need to also realise the security environment that Pakistan faces today and economic determinants of security," the ministry said after defence budget, as part of the annual budget for 2018-19, was tabled in the National Assembly amidst opposition protests.
The ministry maintained that the "economy of any country cannot grow without security, peace and stability".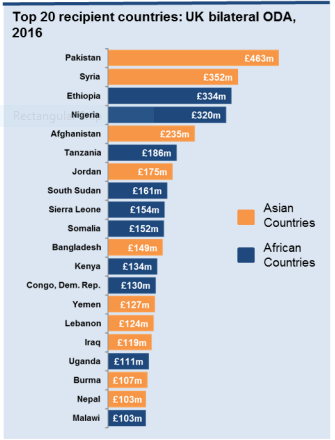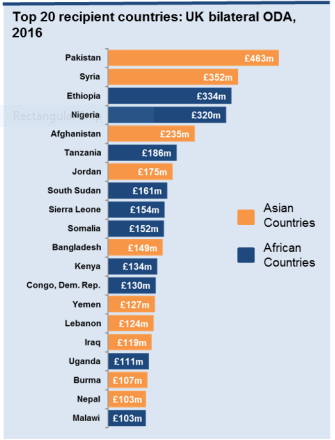 The NA is on its last leg, literally, with dissolution prior to elections likely. The group photograph of its members after the budget's presentation was symbolic of that transitional process. It is obvious that like much else, the military has decided that it should get a big hike from a weak civilian government. The outgoing year's allocation was increased by around 8pc during the course of the year to Rs 998bn.
"Defence budget for the year 18-19 stands at Rs1,100 bn which is 10.2 per cent increase to the closing year. The routine yearly increase ranges between 10 per cent and 12 per cent which caters for inflation, depreciation, rise in pay etc," the ministry said.
However, in a jugglery of both concepts and statistics, the defence ministry now wants this year's allocation to be compared with the revised figures, instead of the original allocation, because it wants to avoid the sharp rise in defence spending getting public attention.
"This year increase in defence budget is also considered a normal increase, keeping in view all internal and external challenges posed to Pakistan," it added.
The government has not explained what these challenges are.
For long years, India was projected as the Enemy Number 1 and an "existential threat". Under Gen. Ashfaq Kayani this was the only time India was replaced by domestic militancy and terrorism.
Official statistics say this twin threat has declined. Now the emphasis is on the "external" threat, without spelling it.
Journalists usually measure the defence allocations in terms of the percentage increase over previous year. This does not give a correct view. Therefore, defence budgets for "a more realistic analysis" are measured in terms of percentage of both overall public spending and of Gross Domestic Product (GDP).
Defence spending share in terms of both total outlay of the budget and percentage of GDP have been going up. Over the past decade or so defence spending was reduced to less than 3 per cent (around 2.6 per cent) of GDP and similarly its share in the national pie was also reduced to well under 20 per cent. It is now once again set to reach 3.2 per cent of GDP and 21 per cent of the total outlay for the next year.