Advertisement

A joint event titled, "Financing the Green Revolution", was organised on 16th April at the London Stock Exchange by the International Solar Alliance (ISA) and London Stock Exchange (LSE) Group with the support of the Governments of India and the United Kingdom….reports Asian Lite News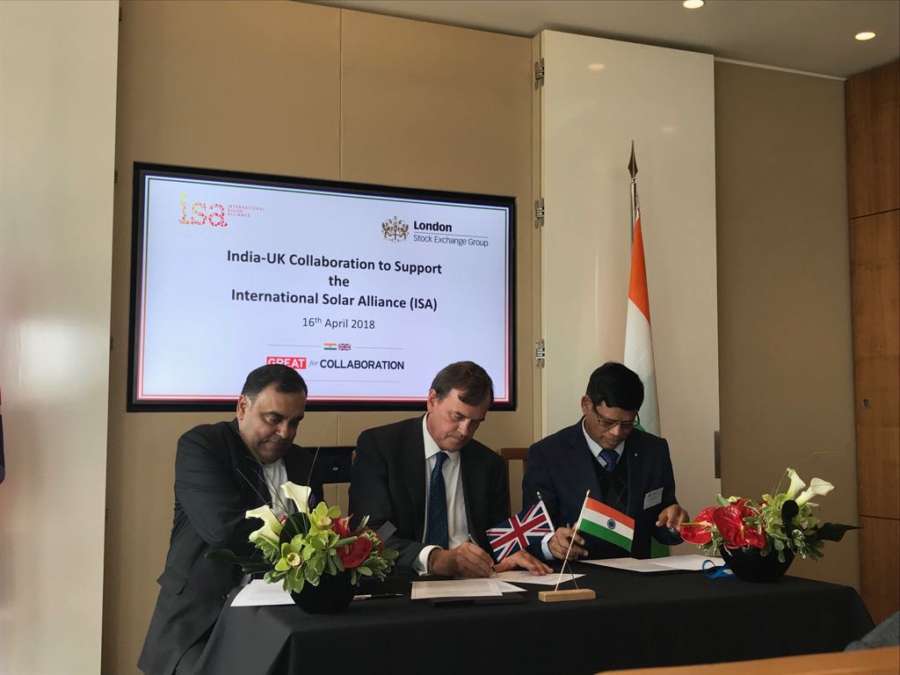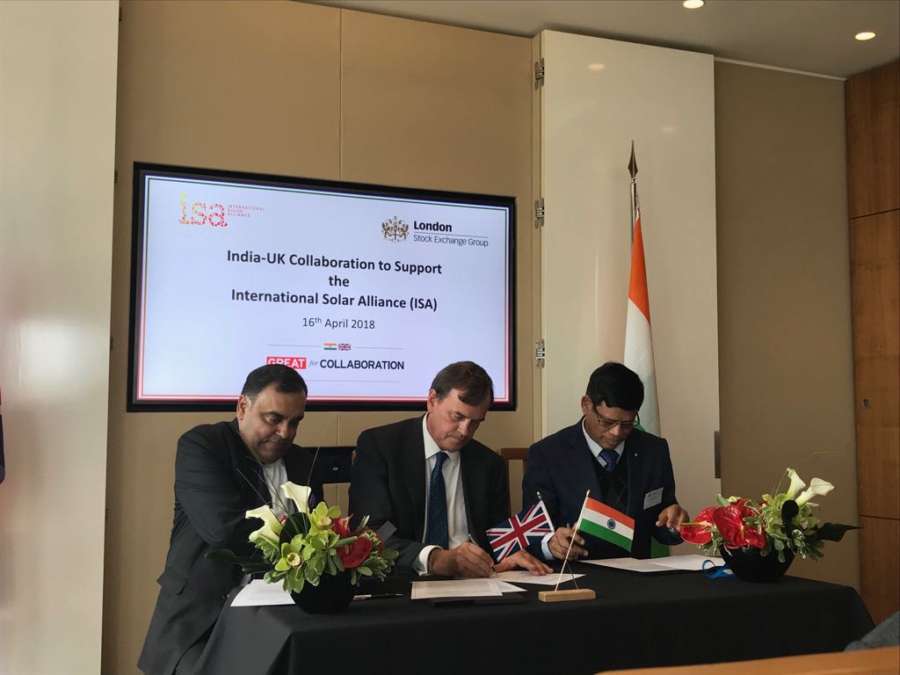 The event saw the UK formally joining the International Solar Alliance. Rt. Hon Penny Mordaunt MP, UKs Secretary of State for International Development had earlier today signed the Framework Agreement of the ISA. UK became the 62nd signatory member of the ISA. A total of 23 Commonwealth Countries are members of the ISA.
The event highlighted the role of the LSE as a financial organisation that can play a key role in furthering ISA's objectives towards mobilisation of investment of over US$ 1000 billion into solar energy by 2030 in target ISA countries. London Stock Exchange (LSEG) wishes to collaborate with ISA, including working with the World Bank to issue solar bonds for ISA projects that can be tracked by the FTSE Russell Environmental Bond Index. LSE is also keen to work with the ISA to group solar plants that are operating viably into funds that can then be listed on the London Stock Exchange and access deep and specialised investor pools. The structure of the fund would be similar to the renewable infrastructure funds that are currently listed in London but could be substantially bigger in scale. LSE would also like to work with ISA partners, to develop a guarantee fund, to lower the risk, or to take first loss, in power purchase agreements and provide more certainty to investors.
The event demonstrated the potential of collaboration between the UK and ISA on solar financing, leveraging both public and private sector finance, developing next generation of technology and UK solar business's expertise that can support delivery of ISA's objectives. A Statement of Intent released on the occasion underlined UKs commitment to active membership of the ISA and continued advocacy for ISAs aims and objectives.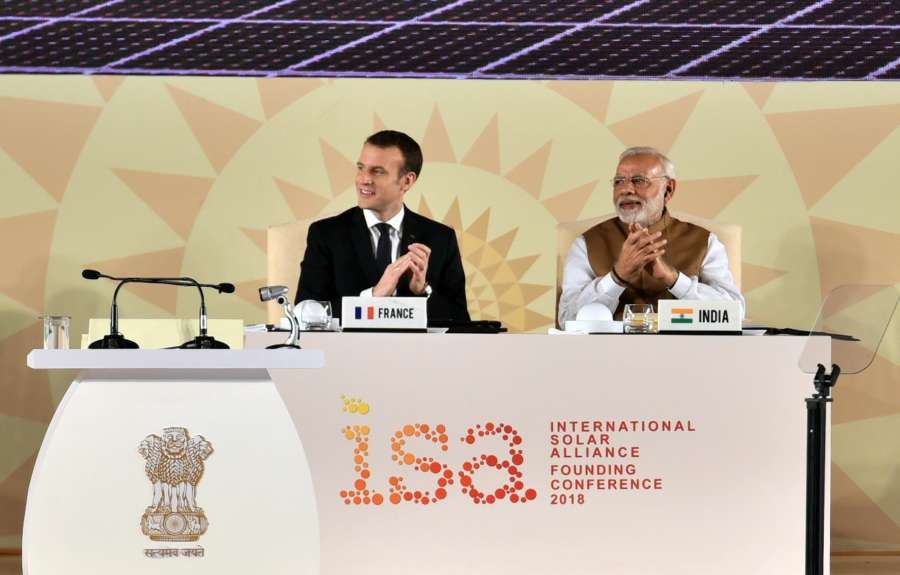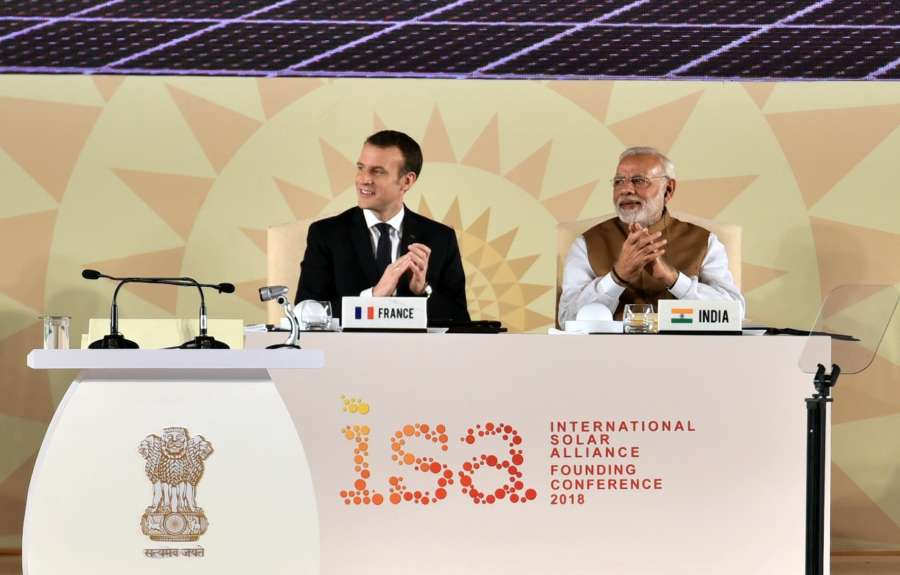 Dignitaries who spoke at the event included Mr. Upendra Tripathy, Interim-Director General of the International Solar Alliance, High Commissioner of India Mr. Y. K. Sinha, the UK High Commissioner to India Sir Dominic Asquith, Sam Parker – Director of Shell Foundation, Maheep Jain of Commonwealth Development Corporation, Joost Zuidberg – Chairman of GuarantCo, Jon Lane of Carbon Trust, Chris Hewett, Chief Executive, UK Solar Trade Association and Mahmood Malik, Executive Director & CEO of IDCOL.
The event saw the launch of a Paper titled, "Financing the Green Revolution", commissioned by KPMG. The paper focused on financing requirements of ISA countries for harnessing solar, innovations required in financing and road map for assistance to ISA, including UK's role. This was followed by a discussion with UK financial institutions and facilities on investments and opportunities for mobilizing finance in the solar sector in ISA countries.
The participants at the event included High Commissioners of Commonwealth countries and Ambassadors, institutional investors in UK such as pension funds, insurance companies, solar researchers, the Commonwealth Development Corporation (CDC), UKs DFID, Infrastructure Development Company Limited (IDCOL) of Bangladesh, Carbon Trust, Sell Foundation, UK Climate Investments, UK Solar Trade Association, UK Research and Innovation etc.