Advertisement

To develop new business relationships and explore the exciting opportunities in India's technology sector, the Northern Powerhouse Technology Trade Mission to Hyderabad, Bangalore and Mumbai explored different opportunities to build potential business with Indian partners.  Rahul Laud who had joined the delegation reports for Asian Lite news.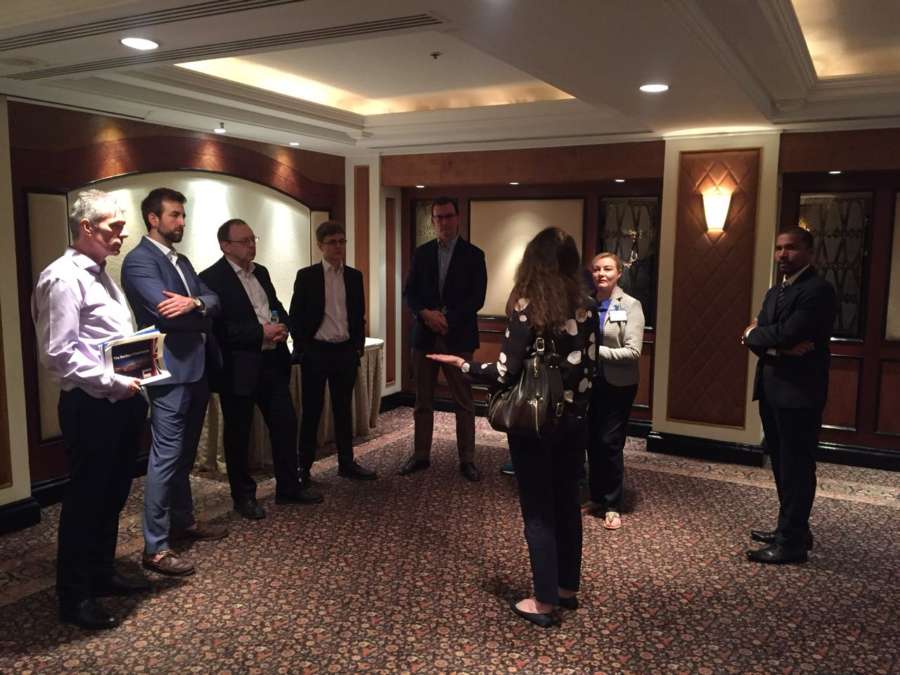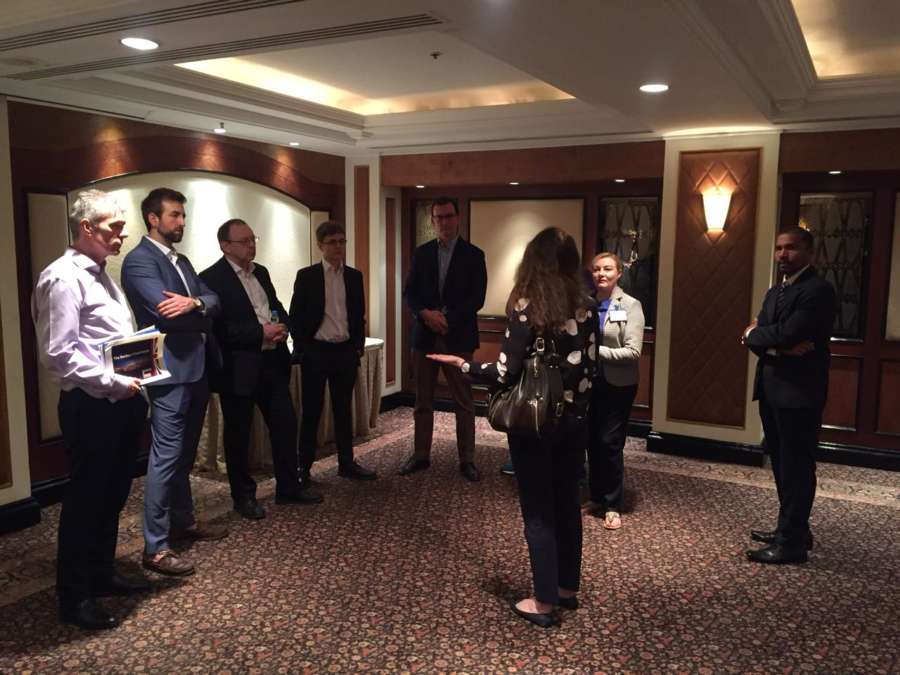 Led by the Department of International Trade, Government of UK,  the Northern Powerhouse Technology Trade Mission comprised of a  delegation of companies from North of England travelled from Hyderabad to Bangalore and the visit concluded in Mumbai after interacting with several companies from different sectors with focus on Technology and FinTech  among others in these cities.  Travelling Delegates participated at the India's  IT industry global NASSCOMM 2018 event in Hyderabad followed by visits to WIPRO and Tech Mahindra in Hyderabad and Bangalore cities respectively. Delegates also participated at the recently held Manchester Bengaluru Partnership launch in Bengaluru city.   In its concluding visit the Northern Powerhouse delegates interacted with Mumbai companies at a presentation hosted by the DIT Mumbai team with the Price Waterhouse senior officials specialised in Fin Tech sector.    The British Dy High Commission offices in all cities offered adequate support to the travelling delegates and ensured that their visit was fruitful.
Delegates enjoyed Indian hospitality, delectable food served in different cities which added more flavour to the business deals and discussion those ensued. Visit to the historical Chowmahalla Palace for the dinner hosted by NASSCOMM gave delegates a brush at Indian history and palaces in the Nizam's land.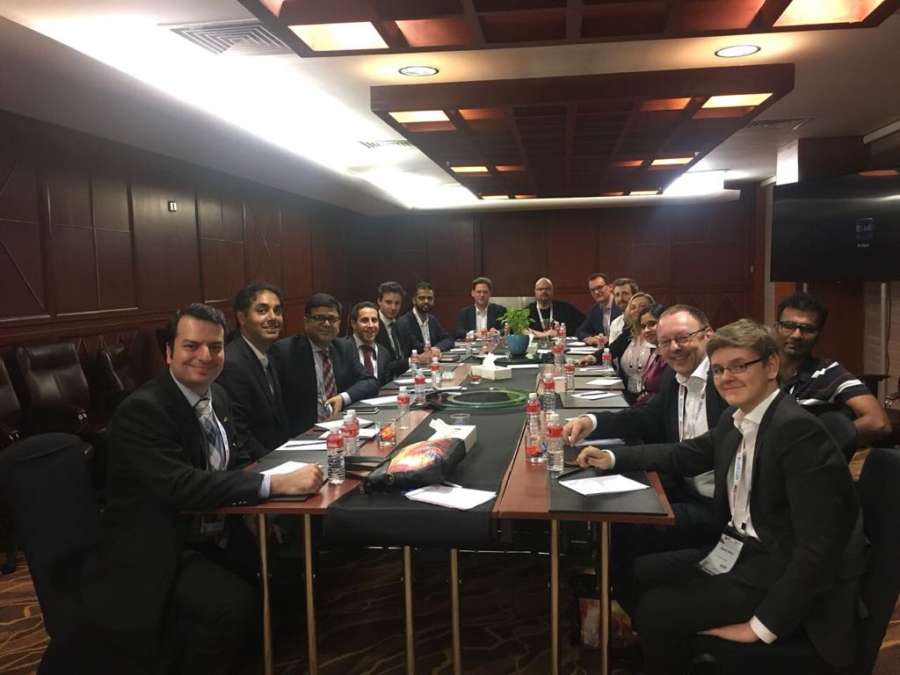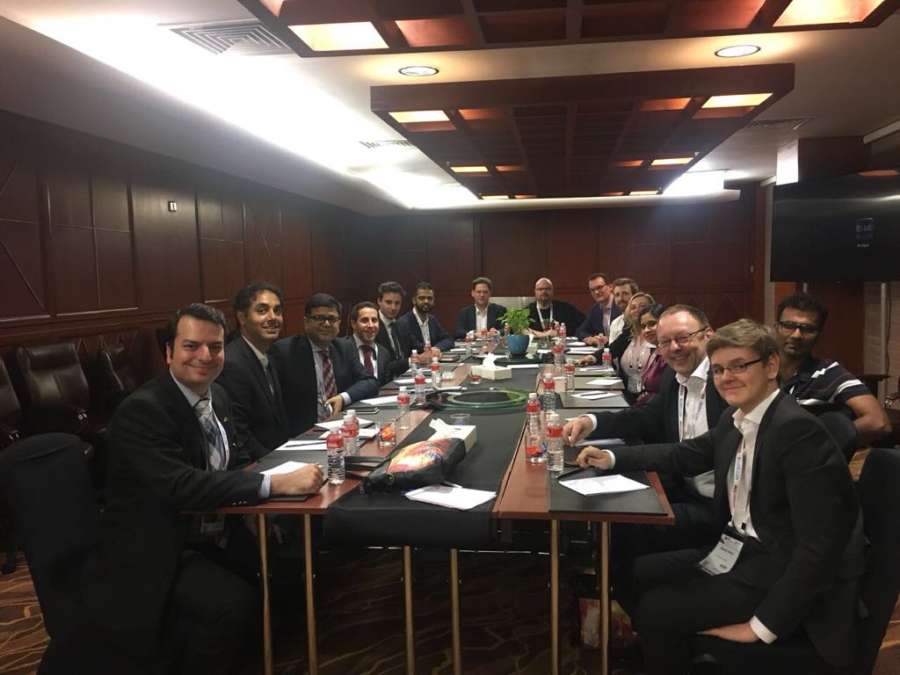 Barbara Singleton, Mission to India, Market Visit Leader for the Northern Powerhouse Technology Trade Mission to Hyderabad, Bangalore and Mumbai said she would accelerate " the North West market strategy for India and provide strategic guidance and practical advice to UK companies by supporting businesses across various sectors that are seeking to realise their international business potential through knowledge transfer, joint ventures and business partnerships."
In her role to help companies in the North West of England to build mutually profitable businesses with International partners in India, Barbara assured and offered fullest adequate support to travelling delegates.
Tim Newns from MIDAS (Manchester's Inward Investment Agency) joined the delegation as its co organiser.  MIDAS is Manchester's inward investment agency, with a strategic aim to secure significant levels of new investment and employment for the Manchester city region. ''This is achieved through the global business marketing of Manchester, targeting key markets and sectors, and the provision of an extensive, free and confidential package of advice and relocation services for businesses looking to locate in the UK and specifically Manchester," said Tim.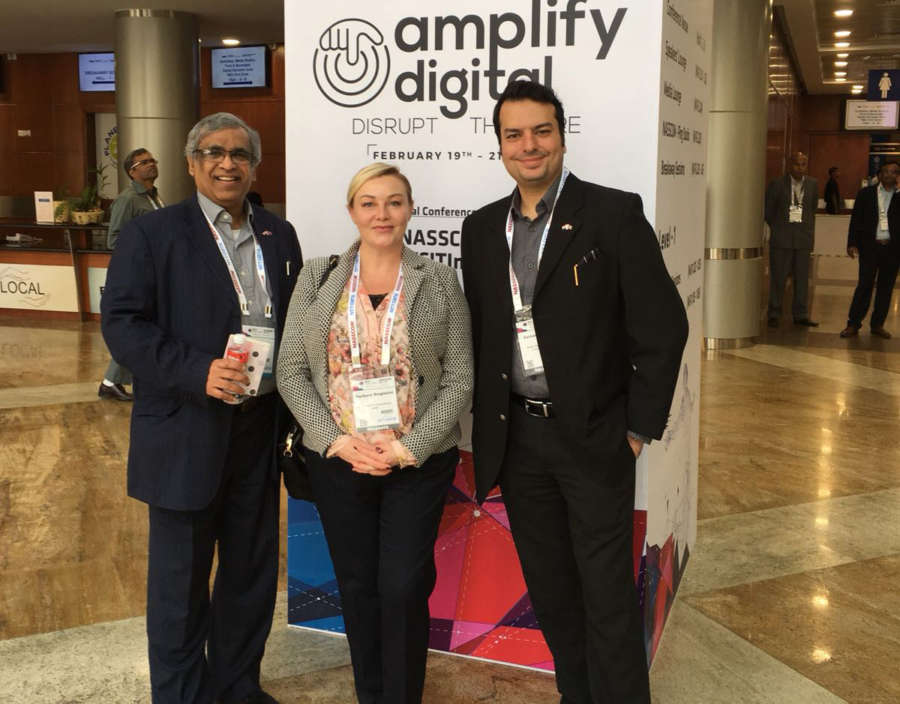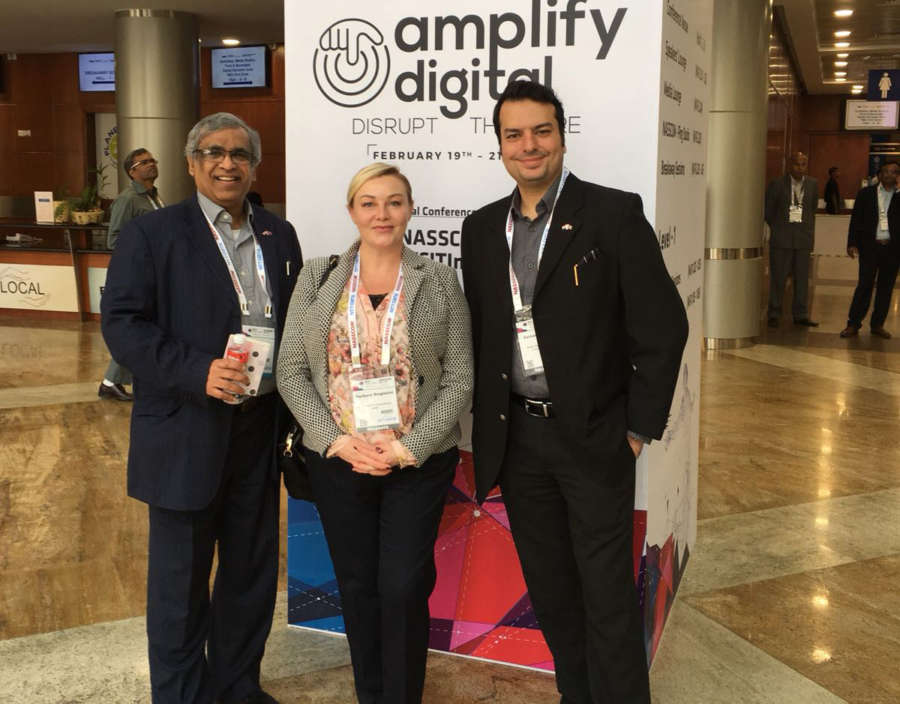 Jeremy Coupland , fin tech specialist from London DIT who had joined the delegation said , ''with its very strong ecosystems northern powerhouse has a wealth of companies who are looking for FinTech solutions including the larger banks. It offers businesses access to decision makers and excellent opportunities to find customers.'' In India Jeremy aimed to meet FinTech; Knowledge Processing Outsource and Business Outsourcing Companies and highlight the potential business opportunities and companies they can do business with.
Simon Spier, Head of International Trade techUK who was a delegate on the mission said ''techUK represents the companies and technologies that are defining today the world that we will live in tomorrow. More than 950 companies are members of techUK. These companies range from leading FTSE 100 companies to new innovative start-ups. The main aim of this mission to India was ''techUK's aim to assist UK members engage in India and facilitate Indian companies' UK growth,'' Simon pointed out.
Farhad Unvala, Senior Trade & Investment Adviser Technology and Head of Western Region, India for Trade and Technology from Department of International Trade at British Dy High Commission's office in India accompanied the delegation to all cities in India. He was joined by Rashmi Priyesh International Trade Advisor DIT for South India. Both these DIT officials connected the travelling delegates with different companies in these three Indian cities.  Logistics, setting up of business meeting, visits to top integrated IT systems providers were abyly executed by this Indian official duo.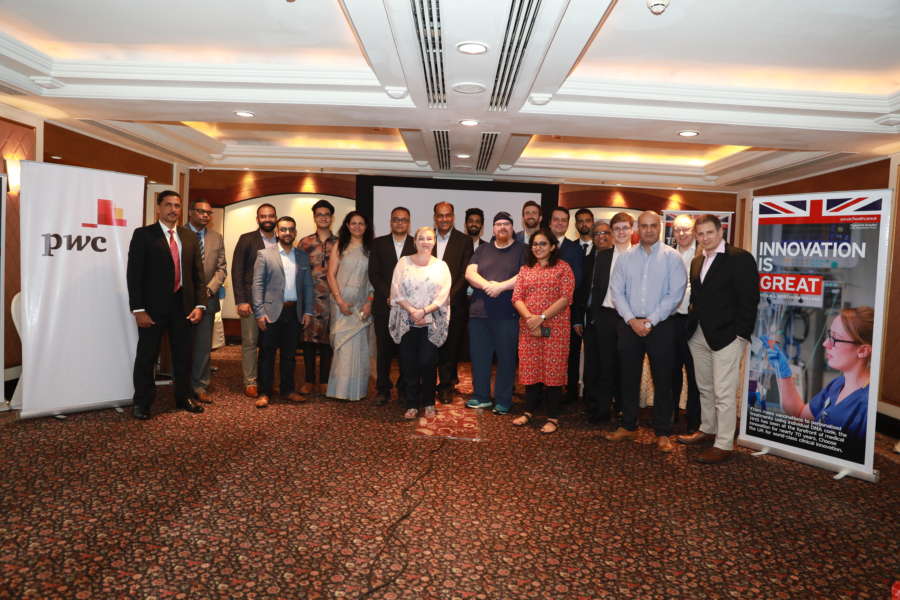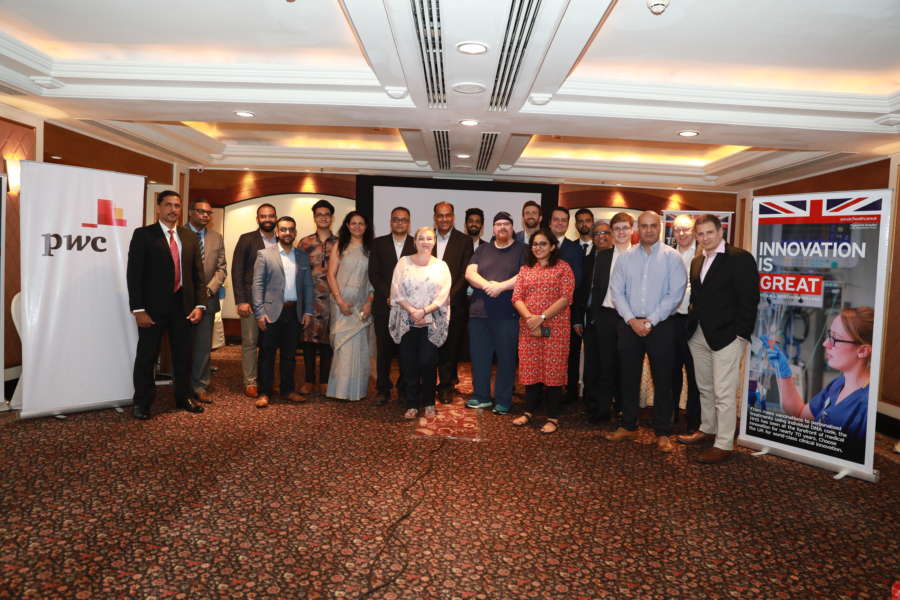 Excited and a very happy delegate Seth Finegan , UK,  CEO from Informed Solutions winner of the merit award at the NASSCOM 2018 event in Hyderabad said '' We wish to understand the digital transformation challenges faced by Indian public and private sector organisations and regulators, especially where these include: Capture, processing and data analytics relating to the energy sector, its environmental impacts and remediation planning and implementation are among other areas.''
Other delegate companies included ArEmCo which is a business consulting, IT, branding and web design agency; Atlantic Renewables specialists in Solar PV Design, Commission and Installation; Chipsides software suite that digitally transforms local government services;
Maginus Software Solutions that provides end-to-end commerce solutions for businesses trading online; Pimoroni which designs and creates electronics hardware and kits, primarily for Raspberry Pi, Micro: bit and Arduino;  Qbots Technologies Ltd assured to  helps to accelerate renewable energy adoption by providing intelligent energy storage solutions to businesses that can reduce their energy bills while helping them move towards energy independence; and Santane Limited  an independent Technical Consulting, Technological & Resourcing Solutions Company.
Youngest kid on the block  delegate Daniel Giles from the Chipsides team was making his debut visit to India. In addition to business opportunities and food when asked what did he like most about India, without blinking his eyelid he said, ''people.'' NASSCOM and other Indian companies did impress the delegates with the talent pool India has today, its ease t do business. Its commitment to Make in India, Digital India platforms which has aroused keen interest among travelling delegates to collaborate, network and explore tie-ups with India.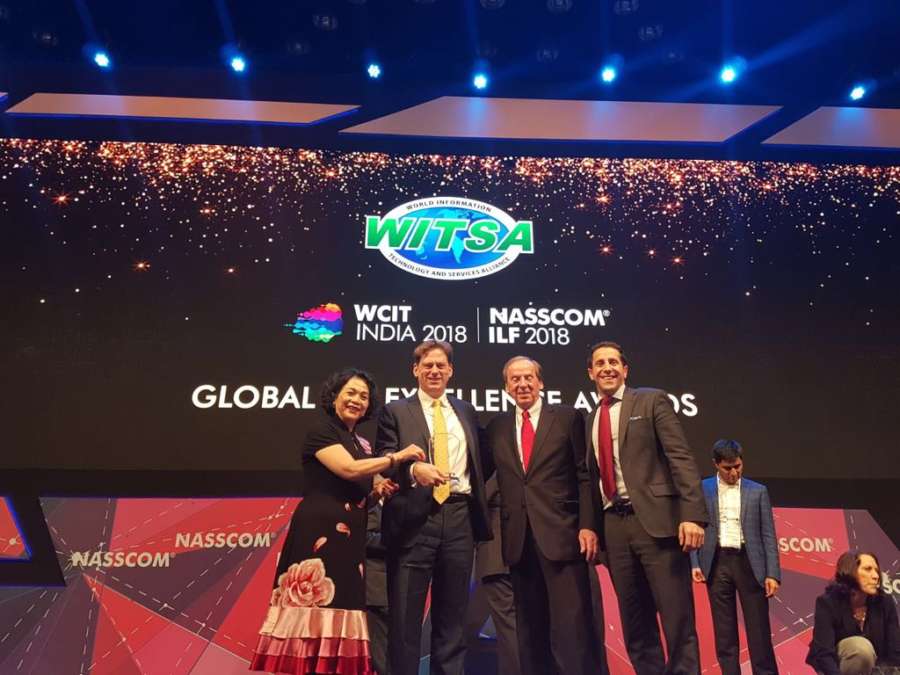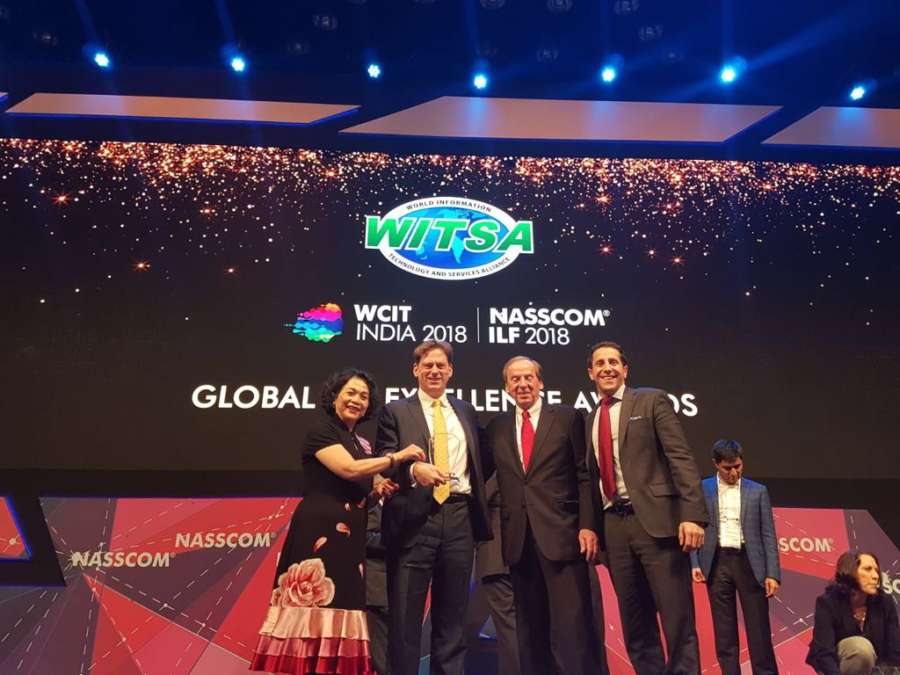 The state of Telangana n India is emerging as a power to reckon with especially in the fields of Technology, bio technology and attracting investments and tie ups to the state.
The Northern Powerhouse includes the cities of Manchester, Leeds, Liverpool, Sheffield and Newcastle and has freight, logistics and transport links, including 12 international ports and 7 airports. The North of England accounts for £350 billion GDP, about the same size as Belgium and exports over £54 billion worth of goods every year.
Northern region is very strong in the technology sector; over 400,000 people work in this industry in the Northern Powerhouse, and the region hosts 8 of the UK's leading tech clusters, with significant strengths in High Performance Computing, Data Management and Analytics, Artificial
Intelligence, Cognitive Computation and Machine Learning, Internet of Things (including sensors and smart cities), Media technology (including content and games), Immersive Tech, E-commerce and EdTech. The region boasts of world class incubator and accelerator units spread across the North.