Advertisement

The UK is cementing its deep and special relationship with Oman for generations to come with the opening of a new Omani-British Joint Training Base … reports Asian Lite News.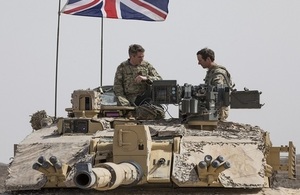 As part of his visit to Oman for the culmination of Exercise Saif Sareea 3, the UK's largest exercise in 17 years, Defence Secretary Gavin Williamson underlined the UK's enduring commitment to Oman and highlighted the importance of protecting peace and stability in the Gulf.
"Our relationship with Oman is built on centuries of cooperation and we are cementing that long into the future with the opening of our new joint base," said Defence Secretary, Gavin Williamson
"We stand as a beacon of stability in the region. This has never been more important as malign activity by hostile states and violent extremist organisations seek to undermine stability and subvert the rules based order on which we all rely," he concluded.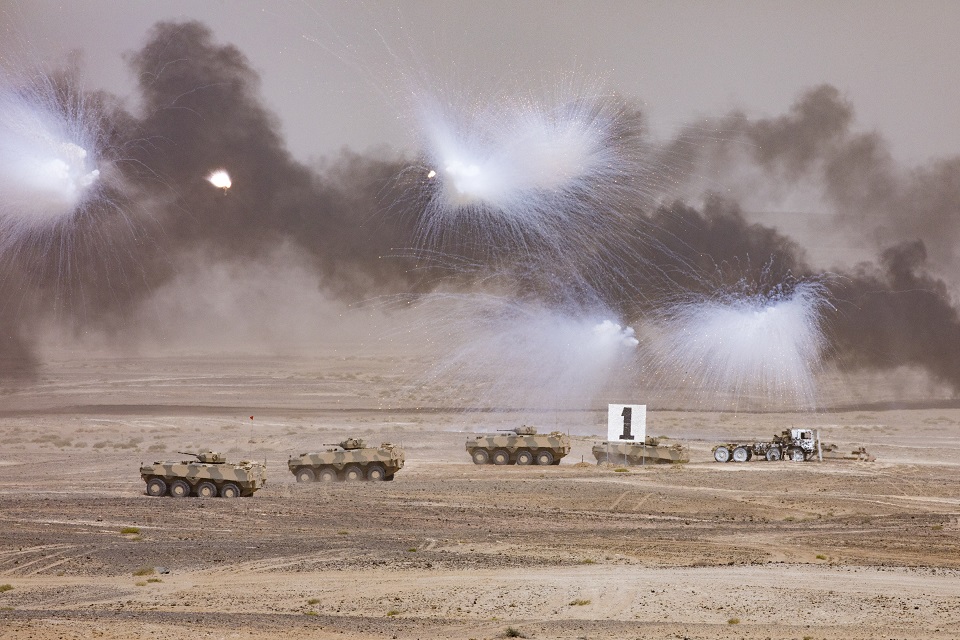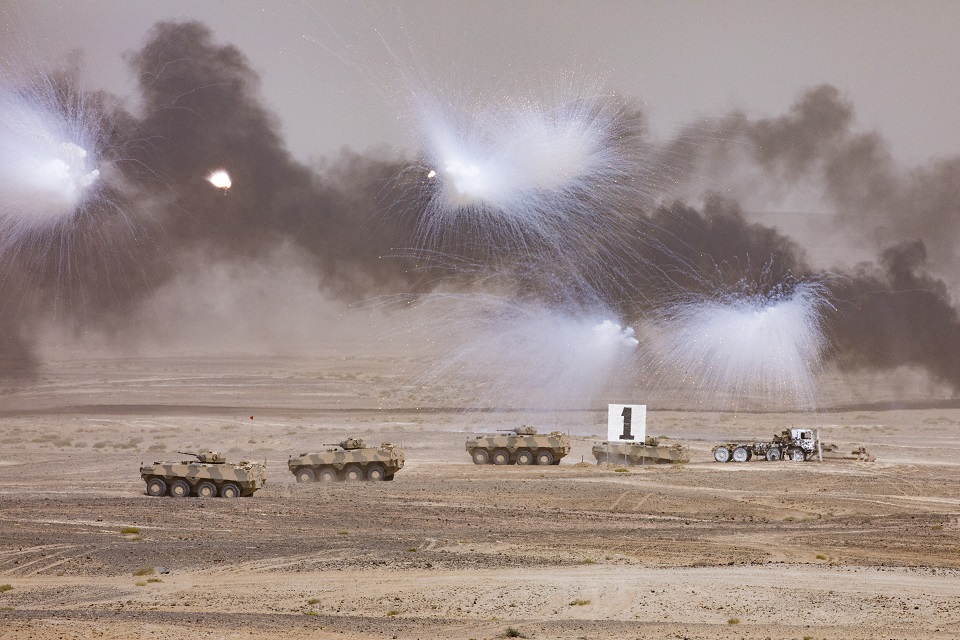 UK troops will deploy to the joint training base in March 2019 to work and train alongside our Omani partners, building on the successes of Exercise Saif Sareea 3. For decades to come, it will support a variety of combined and joint training activity in the challenging and austere environment that 5,500 UK personnel have experienced over the last month.
The exercise also tested the interaction and collaboration between civilian and military structures, providing valuable lessons about ensuring we deploy the right combination of tools to tackle the complex threats we face today.
The Defence Secretary also attended the Exercise Saif Sareea Fire Power Demonstration which involved both UK and Omani personnel who have been living and exercising side by side for the past five weeks. The exercise's culmination saw thousands of soldiers, sailors, marines and airmen from both nations execute a set piece battle across the desert.
Mr Williamson also met the Sultan of Oman and Omani Minister Responsible for Defence Affairs signalling his intent to sign an agreement of enduring defence commitment early next year, reflecting on wider cooperation beyond defence; and reaffirming the deep cultural links and economic ties.