Advertisement

His Royal Highness Prince Charles accompanied by Prime Minister of India Narendra Modi to the Science Museum in London jointly unveiled a plaque for the UK's first Centre of Excellence and Research in Yoga and Indian Traditional Medicine….reports Asian lite News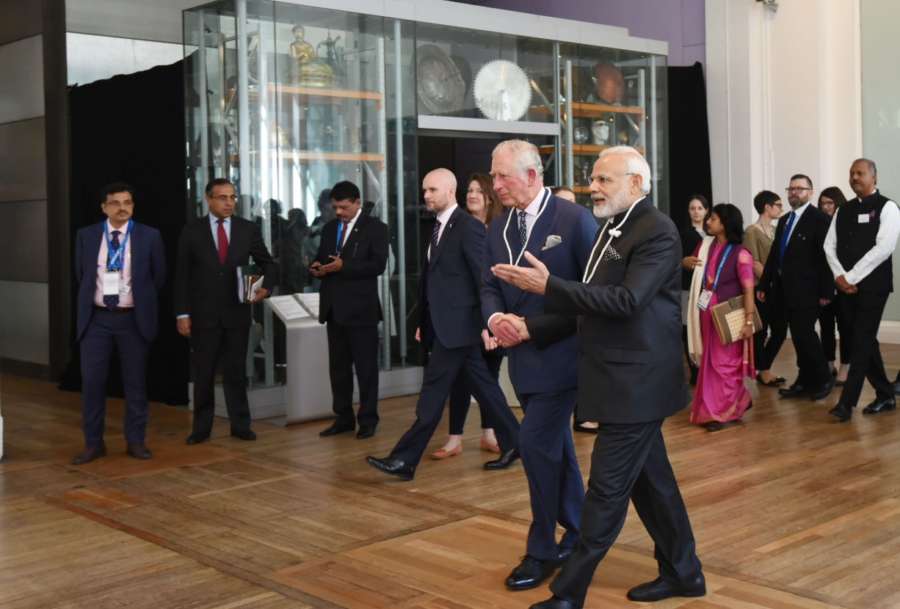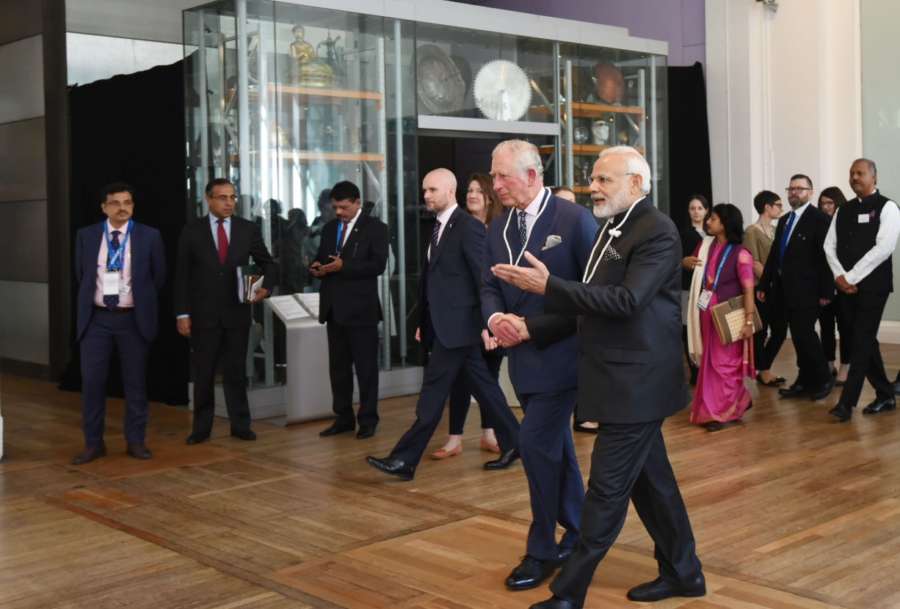 Prime Minister Narendra Modi visits science museum with Prince Charles in London. (Photo: IANS/PIB)
Both The Prince and Prime Minister are long-term supporters of the use of Indian Traditional Sciences alongside conventional methods of medical treatment and were given a white Mala (rosary) the symbol of Indian Traditional Sciences to wear at the inauguration by Amarjeet S. Bhamra, Secretariat at the All Party Parliamentary Group on Indian Traditional Sciences.
Dr Michael Dixon, Chairman of the College of Medicine will lead the centre of excellence, which will open later this year in London and is partly funded by the Indian government, will undertake evidence-based research into the effects of Yoga, and Ayurveda.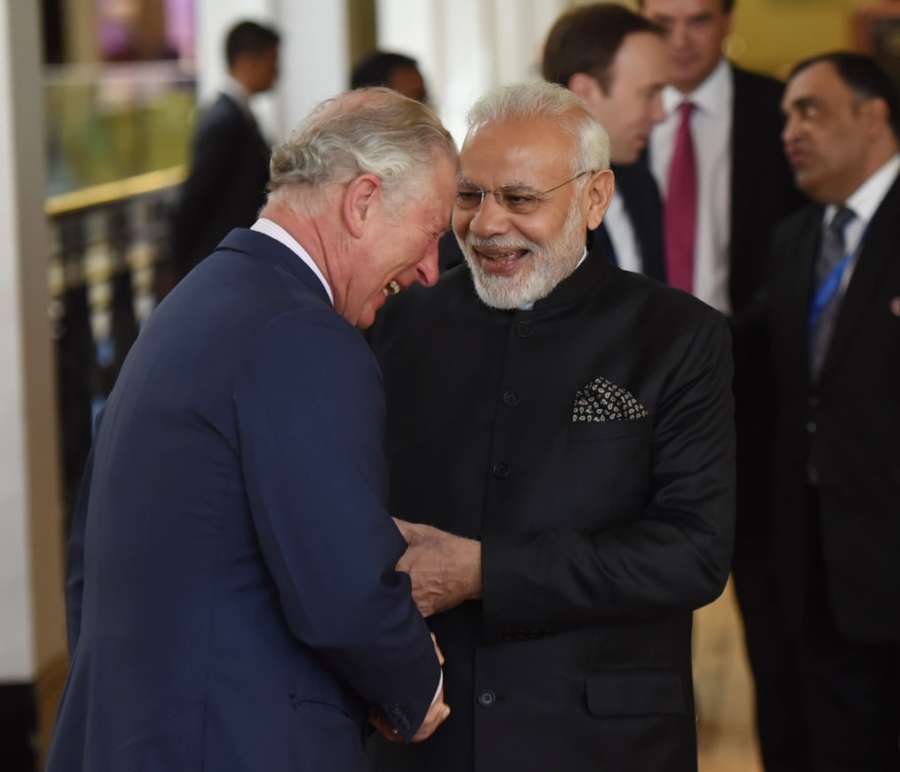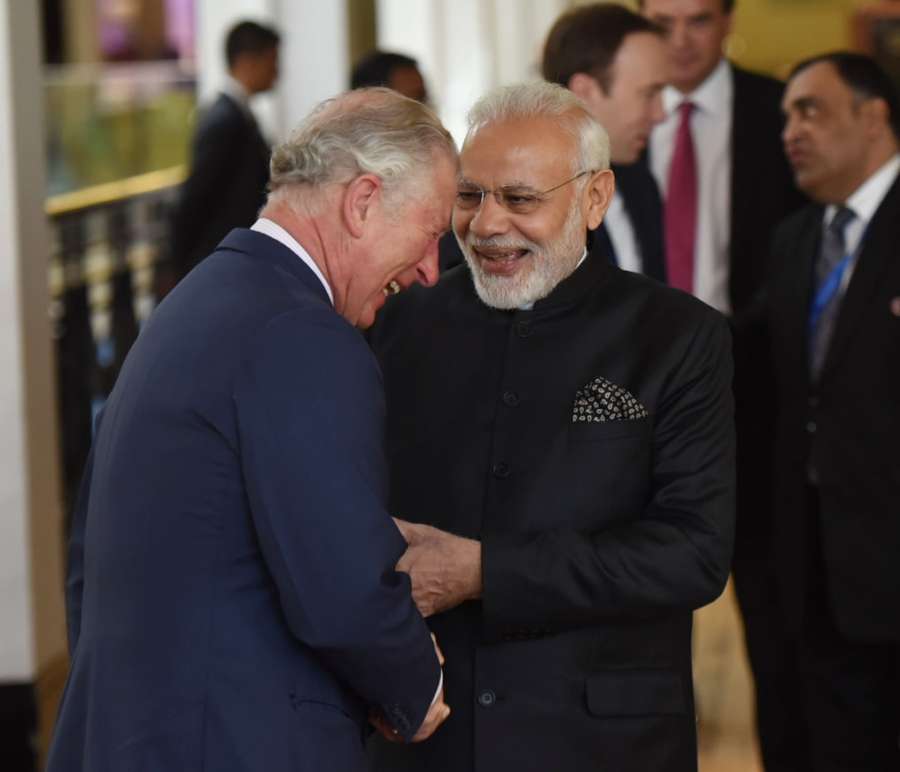 Yoga along with Ayurveda are India's traditional systems of healthcare and world's earliest systems of medicine, health and wellbeing. They encompass every aspect of human health and wellbeing including physical and spiritual aspects of health and disease and the environment. Ayurveda and Yoga offers insights for a holistic approach to health promotion, health maintenance, disease prevention touching on mental and physical health.
The Centre of Excellence and Research in Yoga and Indian Traditional Medicine will contribute to growing a body of the highest quality of international research on Indian Traditional Health Systems and how they can contribute to strengthening further the citizens' health and health systems in the EU and nations around the globe.
The All Party Parliamentary Group (APPG) on Indian Traditional Sciences has been at the forefront of raising the profile of Yoga and Ayurveda in the UK since 2004 and welcomes the Centre of Excellence and Research in Yoga and Indian Traditional Medicine.