Advertisement

Located in the iconic and buzzing Notting Hill Gate neighbourhood, ULI offers a fresh, flavoursome, honest approach to Asian cuisine and it would be no exaggeration to say that it takes London eating-out scene to the next level- healthy, fragrant, cooked from scratch, finger-licking food, made with love and passion !
Originally established on the All Saints Road in 1997, ULI became a firm favourite among locals and critics alike. At its new home on Ladbroke Road where the terrace forms part of the vibrant local scene, ULI serves lunch and dinner all week as well as an extensive range of snacks, cocktails and beverages. It is definitely a not to be missed restaurant and it's a hidden gem that one must go and try without delay, this place will surely make you keep coming back for more!
Natural limed oak, soft tones of blue and contemporary art details give the restaurant a relaxed, clean and informal look, highlighted by a hanging garden of pendant lights. ULI's menu encompasses carefully curated dishes from Asia, all prepared using traditional Chinese, Thai, Malay and Singaporean disciplines.  Columnist Riccha Grrover caught up with the restaurant owners Graham Rebak and Michael Lim for Asian Lite International on what makes ULI such a favourite of locals, a must visit restaurant for those looking for a fulfilling pan-Asian dining experience in a relaxed setting and what can discerning diners with evolved palettes expect from a meal in the distinct ULI style…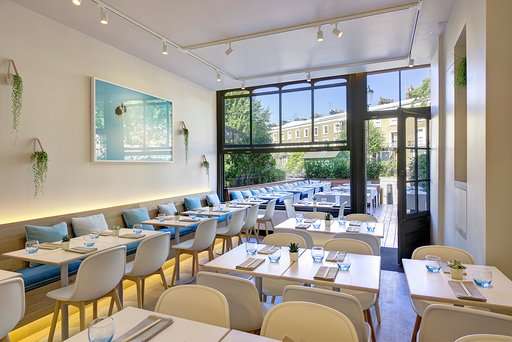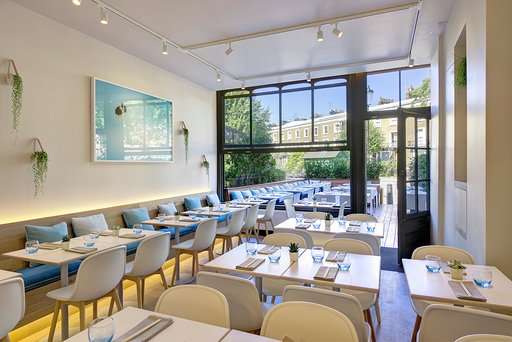 Riccha Grrover (RG)- What does the name of your restaurant 'ULI' stand for or mean? When did your restaurant open?
"ULI, or U-li is the phonetic spelling of the name my mother gave the restaurant. In her native language it means to go forward with tenacity and strength" says Michael. "Out of tradition and respect I would always ask my mother to choose the name of a restaurant."
"Michael first opened ULI on the All Saints Road in 1997. The restaurant was much loved by locals and critics alike and became one of Notting Hill's best kept secrets." says Graham. In 2013 the restaurant closed, much to the disappointment of his loyal clientele, including Graham. ULI reopened at its new location in August 2016, almost 3 years to the date after the beginning of its hiatus.
RG- What was your inspiration in starting this restaurant? Tell us the journey how this venture came about?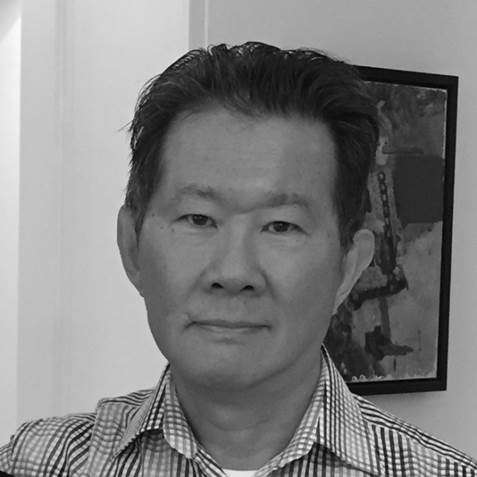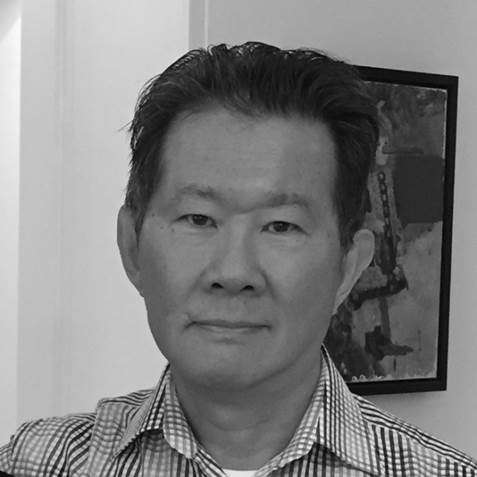 In the case of ULI's current incarnation, it was a sense of loss felt by Michael's clients that served as inspiration, particularly that felt by Graham and his partner Adam Wilkie, who were very regular clients. "We came back from a month-long sailing holiday in August 2013 and had spent the whole time away craving the food at ULI" says Graham. "We were huge fans and on our first night home, walked up to the restaurant with the anticipation of having our favourite meal to find a note on the door saying that ULI had closed. We were devastated!". After a month trying to find an alternative restaurant to fill the niche left in ULI's wake proved unsuccessful, Graham and Adam set about contacting Michael with the hope of hearing news he was reopening or failing that, whether there was a chance they could resurrect the restaurant at a new location. "It really was a completely selfish act" says Graham. "We initially just wanted our regular haunt back, so Adam put his investigative cap on and managed to find an email address on the restaurant's website domain record and we reconnected with Michael. We were thrilled to hear that he was well and was taking an early retirement, but that didn't solve our craving for ULI; After meeting up, Michael agreed to consider reopening ULI, if we could find a new site". Graham at the time operated a number of successful bars and restaurants and set about using his contacts to find the perfect location. After a couple of years of research, in 2015 a site was identified at Notting Hill Gate where a convenience store had been vacant for some time and the duo put in a planning application to convert it into ULI's new home. "Our plans were met with so much support from Michael's clients it was overwhelming, however as the building is in a heritage area, there was some trepidation from local residents about loss of a retail unit in the area." Thankfully after a few set-backs and a planning committee hearing, plans were approved and work to convert the site to a restaurant and construct the terrace began in early 2016.
RG- What cuisines does the restaurant serve? Why did you choose these cuisines over any others or any others you could have added to the repertoire?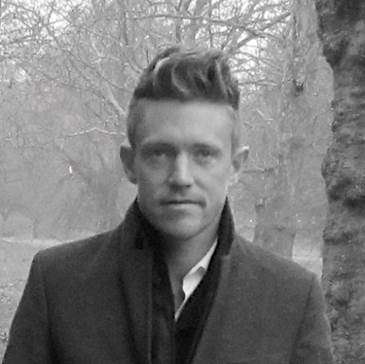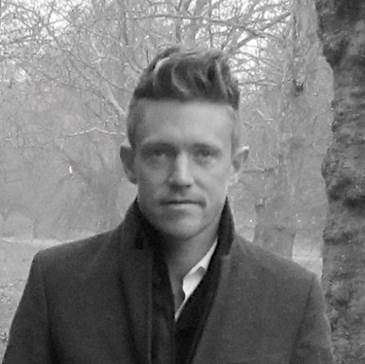 Michael has a long history of operating Asian restaurants. Born in Singapore, Michael has wide knowledge of East-Asian cuisine, having travelled extensively throughout the continent. "I've had a lifelong love affair with Oriental food. I am forever re-inspired and excited by the discoveries I continue to make when visiting a new region or province." says Michael. "It was only natural for ULI to serve the food I know and love. Our repertoire is continually evolving, although I make a point of always including the favourite dishes our customers love from a variety of Asian cuisines on the menu. One key thing about the menu which both Graham and I feel strongly about, is to keep it concise enough to fit on one page. There are so many dishes I would like to include, but we don't want to give our customer a 'bible' of dishes to choose from. I always question how well a restaurant which offers over 100 items on their menu cooks them and how fresh the ingredients can be. As a compromise, we offer a rotation of weekly specials.
RG-What are your top 3 favourite dishes on the menu which are a must try for first time visiting diners? Is it always a fixed menu or do you add seasonal specials too? Do you cater for varied dietary needs in your menu? 
It's very hard to narrow it down to 3" says Michael "but if I had to choose 3 today they would be our Double cooked Dover Sole. We fillet the fish and crisp-fry half and sauté the other half. We then make the bones so crispy you can eat them before putting the fish back together and serving. Next up is our Prawn Sambal. It's a Malay dish that always reminds me of a wonderful Indonesian lady who used to live next door to my family in Singapore and gave the most delicious dinner parties. Finally, for those who like very spicy food I recommend our stir-fried beef with peppers."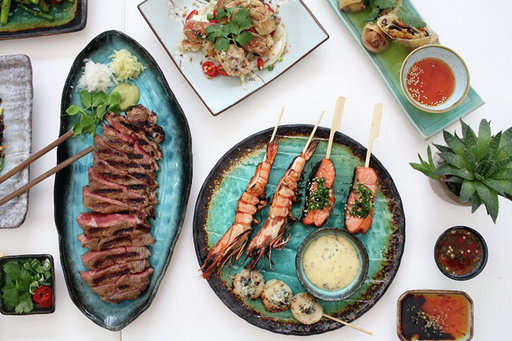 ULI offers a permanent a-la-carte menu that can change slightly from time-to-time, but understands the core dishes they need to keep for consistency. "As a regular guest of any restaurant, in my opinion, there is nothing worse than coming back for a meal you have been hankering after to find that it's not available" says Graham "I'm a creature of habit".
"I always have specials up my sleeve that the chefs can prepare"adds Michael. "some are more obscure than others, for example our jellyfish salad is a favourite of mine, but only enjoyed by a certain type of guest! We will also prepare very special whole-fish dishes if a guest calls ahead to let us know they would like something specific, but these are just a couple of examples, there is no end to the possibilities available."
"As all of our sauces are made from scratch using fresh ingredients, catering to dietary requirements is more easy" says Graham. "The genre of cuisine is actually one that lends itself to dietary needs. Most dishes are traditionally free from gluten or dairy and most dishes that are usually prepared with meat can be 'vegetarianised' as Michael puts it. It's really important to us to be able to cater for everyone".
RG- Did you always want to have a restaurant or did you dabble into the profession? What piece of advice and encouragement would you give budding restaurateurs ?
"I've worked in restaurants since the age of 17 and have lived and breathed the industry. I don't believe it's an industry one can successfully 'dabble' in!" says Graham. "My piece of advice to anyone looking to open [a restaurant] is to understand the costs, so that you can offer true value to clients without sacrificing your bottom line".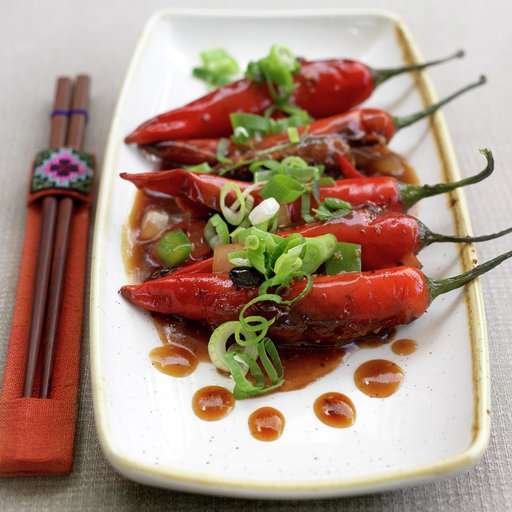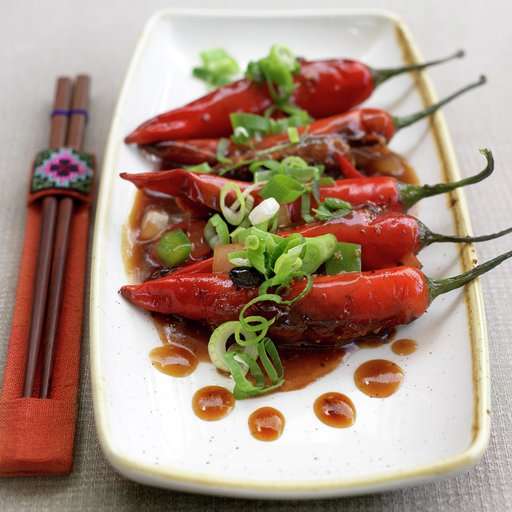 "Restaurants have been my life's work; I've seen the industry change drastically over the past 40 years, but one thing that remains constant is that if you offer good food and attentiveservice, a restaurant will succeed." says Michael. "If I could offer one piece of advice to my younger self, it would be to embrace change and know your strengths and weaknesses".
RG- What can diners expect in terms of the whole experience from ULI when they visit?
"There is something for everyone" says Michael. "If you like spicy food, we can guide you through the menu and you won't be disappointed, but if you're with children or someone who can't take the heat, there is plenty available too. Some clients ask me to order for them, they just tell me what they don't eat and I'll curate a meal that pleasantly surprises!"
"ULI is a lively neighbourhood restaurant. We've kept the dining style minimal and informal. Expect exceptional Asian food, prepared in the most healthy, traditional way possible served in a contemporary environment." says Graham.
RG-Tell us about the decor of the restaurant, what is the ambience you wished to create when deciding on the interiors? 
"We initially looked to the Asian restaurant scene in Australia for inspiration" says Graham. "We didn't want to create a traditional Chinese or Thai restaurant interior and in Melbourne for example, the vibe of an Asian restaurant isn't always dictated by the fare. Red, black and gold, lanterns etc. has its place and I love that too, but for ULI we wanted to create a space that felt bright and open, unconstrained by the usual tendency to conform to convention. With this established, inspiration for the new ULI were actually the colours and flora around the beaches of Thailand, coupled with the parallels found between Japanese and Swedish design." says Graham.
"My wife told me to let Graham and Adam take the reigns on décor and not get involved, and I'm thrilled we've created something so unique, especially after we were shortlisted for a restaurant and bar design award" added Michael.
RG- What keeps you inspired or motivated in your profession on a daily basis?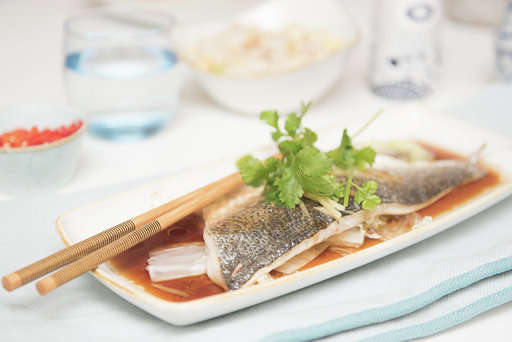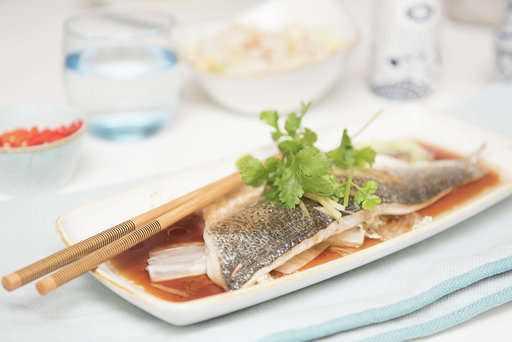 "Our customers!" Graham and Michael say unanimously. "ULI's reopening was driven by their support and love for Michael and ULI. Seeing them return time and again motivates Michael and now me to continue to elevate and evolve the institution ULI has become." says Graham.
RG- Is this your first venture together as a dynamic duo team or are there any future joint projects in the pipeline that we can know at this stage yet?
"We are looking to expand on the success of ULI in Notting Hill and open another ULI site in the near future, but cannot divulge any further details yet" says Michael. "You'll be the first to know when!" adds Graham.
RG- Your restaurant has a lovely open air seating area. Do you use it differently in the summer and winter ? Are you able to host events and curated dinner parties in your restaurant? Do you provide off site catering services too? 
"The terrace is wonderful and quite unusual; in the summer it's glorious. For winter and spring though, we transform it into a different, cosy environment as its fully heated. From November the celling is adorned with a forest of fresh foliage and over 1000 baubles. Our regulars have nicknamed it 'the winter terrace'. We then change it to a more traditional affair of red lanterns for Chinese New Year and Valentines." says Graham. "it's almost an art instillation!"
"We've hosted some wonderful private events" says Michael. "The restaurant can be split in two, so either you can take half, or the whole restaurant. We love hosting events and special occasions, whether big or small." says Michael.
"With regards to off-site catering, we have catered for a couple of large events now, however the equipment we use in the kitchen is so specialist, many of the dishes are impossible to create outside the restaurant" says Graham. "With that said, takeaway delivery has become a very important part of our business model. We've built a website and app that enables our clients to order from the convenience of their own home and have it delivered to their door. I'm often surprised by the size of people's orders and suspect we're often providing food for a dinner party, so think it's definitely an avenue we should explore further".
After trying out the recommended favourite dishes of the founders and savouring the delectable cuisine which easily gets a 10/10 for flavour of the dishes across the menu, freshness, spicing -that was just right, generous  portion sizes, promptness and attentiveness of service, decor and attention to every detail, relaxed ambience et al to list a few winners that make the brand live up to the ethos it stands for and prides itself for… We #HighlyRecommend it!