Advertisement

Freedom of expression and press freedom have been under continuous attack in Myanmar and many laws have been misused to crackdown on independent journalism in the country…reports Asian Lite News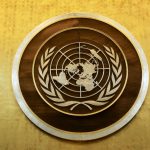 It has become "impossible for journalists to do their job without fear or favour", said the report, which referred to cases in the states of Kachin, Shan and Rakhine, home to ethnic and religious minorities such as the Rohingyas.
The UN report underlined that a seven-year prison sentence to two Reuters journalists was a clear example of widely prevalent repression of press freedom.
The UN Office's spokesperson Ravina Shamdasani said at a press conference that the report detailed several other examples of detentions and prosecutions of reporters, showing a wider trend of suppression of freedom of expression.
Shamdasani said authorities had misused several laws — dealing with telecommunications, official secrets, illegal association, electronic transactions, import-export, aviation — to crackdown on reporters.
The report also referred to "the instrumentalization of the law and of the courts by the government and military in what constitutes a political campaign against independent journalism", and denounced the failure of the judiciary to defend the rights of the accused.
"Together, the cases outline to journalists a clear choice between self-censorship and the risk of prosecution," the report stated, while recalling the importance of accurate information for society.
Shandasani also referred to new Human Rights High Commissioner Michelle Bachelet, who had recently underlined the danger of being a reporter in Myanmar.