Advertisement

The United Nations World Food Programme called for "an immediate cessation of hostilities" in Yemen's devastating three-and-a-half-year civil war, warning that "full-blown" famine loomed in the war-wracked country…reports Asian Lite News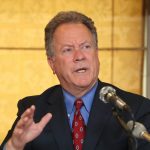 "My primary concern is the innocent children, women and men of Yemen, and I urge all parties to end the fighting and support efforts to build peace," WFP chief David Beasley stated.
"Only an immediate cessation of hostilities will give the humanitarian community the sustained access it needs to provide the food and other vital assistance needed to save Yemeni lives," he said.
The poverty-stricken country had seen "ferocious armed clashes", and "a sharp deterioration of the security situation in Hodeidah and other cities across Yemen in recent days," Beasley said.
Millions of civilians have been hit by widespread economic hardship and currency devaluations as well as soaring food prices in Yemen. The country already faces the world's largest hunger crisis with 18 million people (64 percent of the population) "not knowing where their next meal is coming from," said Beasley.
The cost of basic food items has increased by 35 percent in the past 12 months in Yemen, leaving many families unable to feed themselves, he said.
"If the conflict continues to intensify and economic conditions further deteriorate, we could well see the number of severely food-insecure Yemenis increasing to 12 million, who would then need daily food assistance to survive," Beasley stated.
This year WFP is "scaling up" to assist 8 million Yemenis a month, Beasley said, urging warring parties to stop "a spate of attacks, unwitting or otherwise, on our workers, our trucks, our warehouses and the silos holding our grain."
"Targeting humanitarian workers or humanitarian assets and infrastructure should have no place in Yemen or anywhere in the world," said Beasley.
New entry points for humanitarian and commercial food imports and a free-flow of commercial and humanitarian foodstuffs inside the country are urgently needed to tackle the growing hunger crisis across the country, Beasely said.
"I urge all parties to the conflict to meet their obligations to protect civilians and civilian infrastructure and take active steps to respect international humanitarian law by ending the conflict and bringing the peace that Yemen so desperately needs," he concluded.