Advertisement

The University of Birmingham and the Consulate General of India joined together to mark the 350th birth anniversary of one of India's most revered Sikh leaders – Sri Guru Gobind Singh Ji….reports Asian Lite News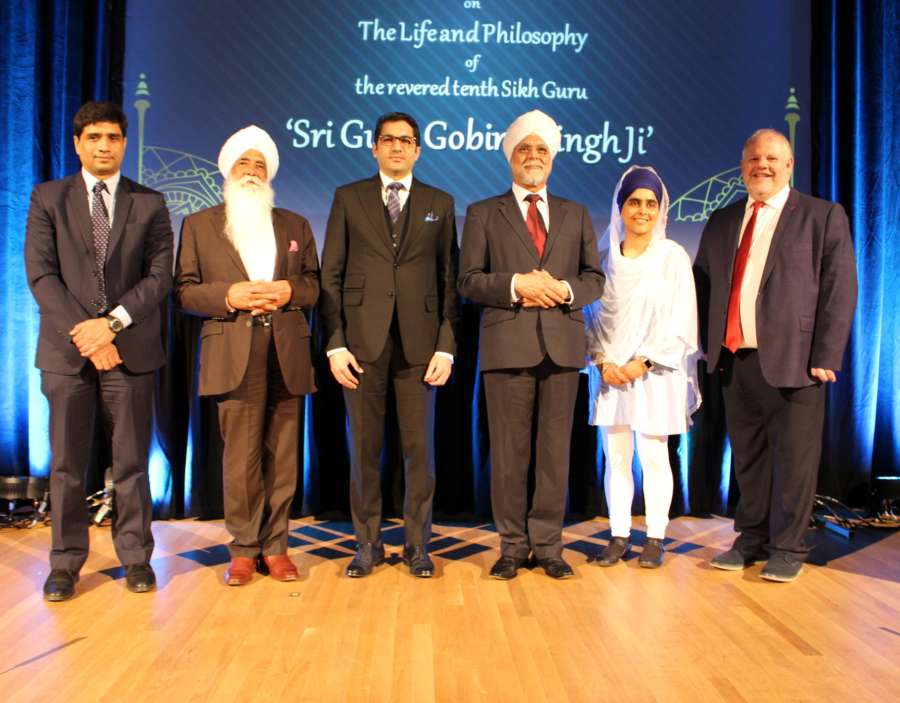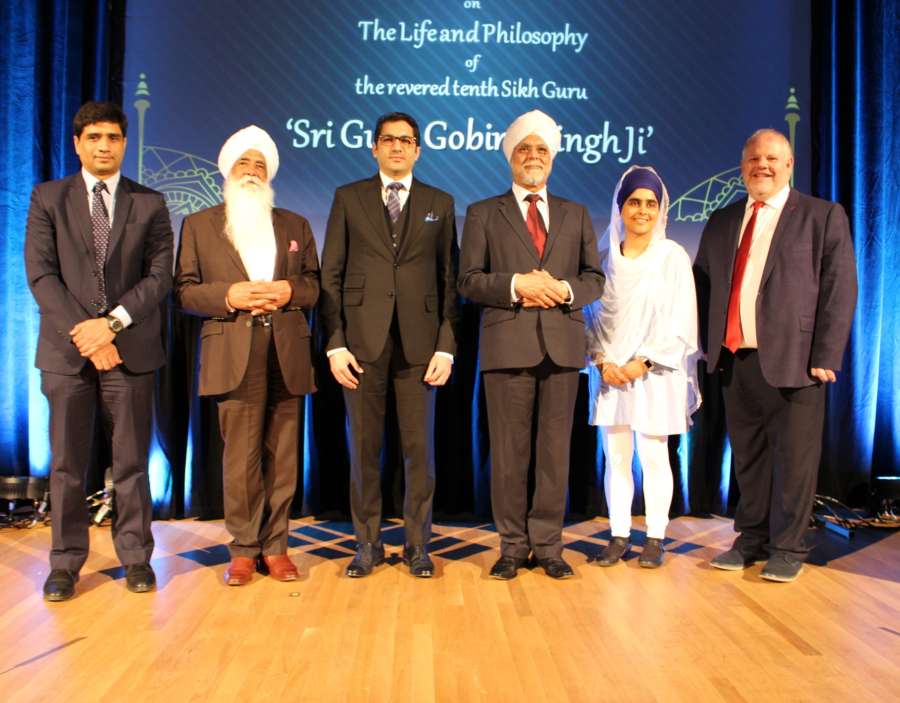 More than 500 people gathered in the University's historic Aston Webb building to take part in a seminar on the life and philosophy of the tenth Sikh Guru, featuring a keynote address by the former Chief Justice of India Jagdish Singh Khehar who focused on the Guru's message for the modern world.
Hosted by the University's Edward Cadbury Centre for the Public Understanding of Religion, the event also featured a panel discussion including Mandeep Kaur, Sikh Chaplain to the British Armed Forces.
Dr Andrew Davies, from the Edward Cadbury Centre, said: "We are delighted to welcome so many people to the University of Birmingham to celebrate the life of this revered leader of one of the world's great religions.
"Guru Gobind Singh Ji was a spiritual master, warrior, poet and philosopher who made many notable contributions to Sikhism. He founded the Sikh warrior community called Khalsa and introduced the five articles of faith that Khalsa Sikhs wear at all times.
"He continued the formalisation of the religion and wrote key Sikh texts, but his declaration of the Sikh holy book as his successor ensured the Guru Granth Sahib remains the Sikhs' guide and is as relevant in our society as it was in the 17th century."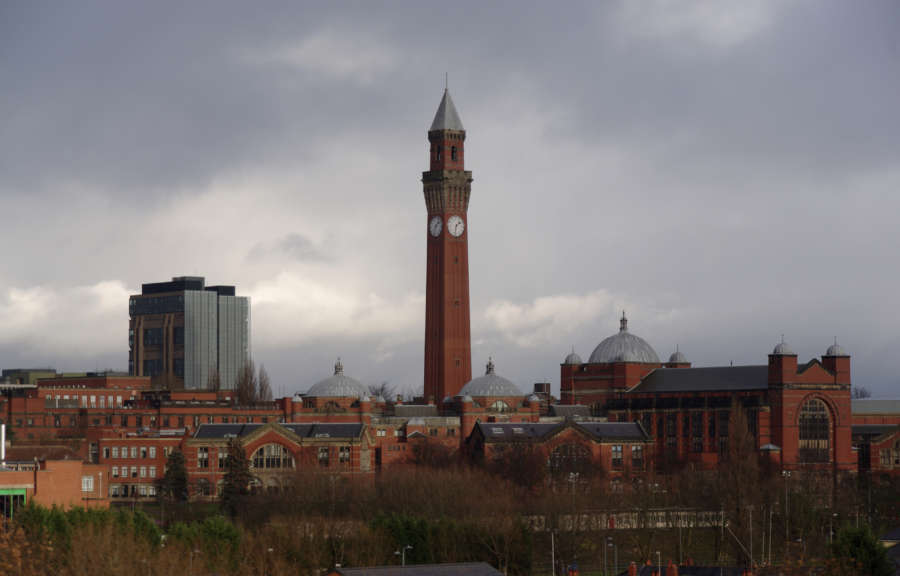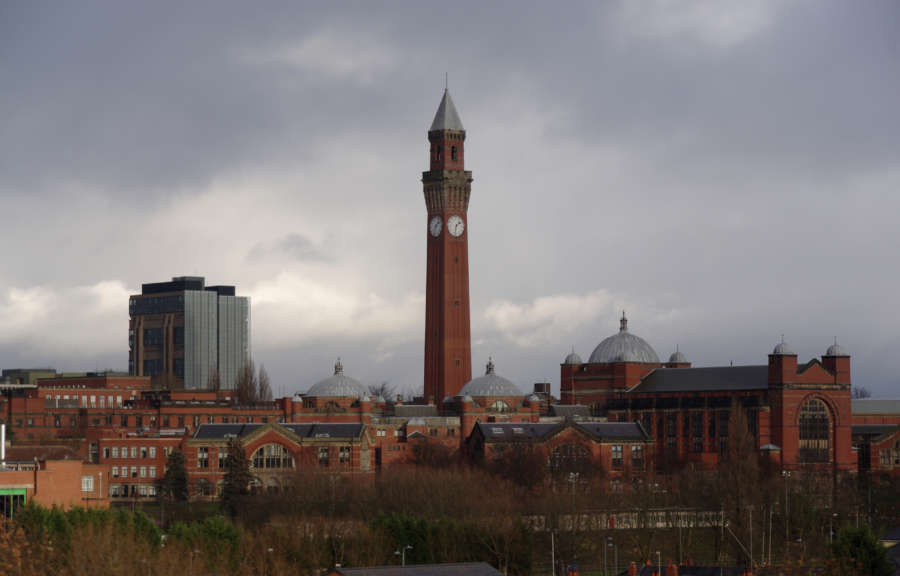 Bhai Sahab Mohinder Singh Ji, Chairman of the Guru Nanak Nishkam Sewa Jatha, in Birmingham, also gave a speech on the Life and Philosophy of the Guru in today's context. Mr. D.P.Singh, from the High Commission of India, London, also delivered a speech.
The event was supported by the Nishkam School, in Birmingham with students reciting Sikh poems accompanied by sitars. It also featured an exhibition featuring art and images depicting the Guru's life.
Consul General Aman Puri said: "I am delighted that Consulate of India and University of Birmingham co- hosted a grand concluding event of the year-long celebrations of the 350th Birth Anniversary of Sri Guru Gobind Singh Ji, the revered tenth Sikh Guru.
"I am particularly pleased that Justice Jagdish Singh Khehar , former Chief Justice of India, travelled all the way from India for this event as the Key Note speaker, and shared his thoughts on the current relevance of the Guru's message for humanity. Bhai Saheb Dr Mohinder Singh, OBE KSG Chairman of GNNSJ also shared his views on the message of Sri Guru Gobind Singh ji for the world. Sikhism as a religion has its roots in India, but it is widely practiced in most parts of the world, and has enriched local communities.
"I would like to take this opportunity to thank the Indian diaspora, especially those in Midlands and North England region for supporting this event , and our earlier events. Finally, I would like to convey my special thanks to Dr Andrew Davies, Edward Cadbury centre for Theology and Public Understanding of Religion for making this event a huge success, and hope that we would be collaborating in future, as well, with the University of Birmingham for many such joint projects."