Advertisement

The unanimous passage of a bill that insists on reciprocity between the US and China over travel access to Tibet is seen as a clear message that the US Congress is sending to Beijing about the situation in Tibet…writes Mayank Chhaya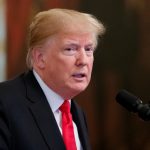 The Reciprocal Access to Tibet Act, which deals with "the level of access Chinese authorities granted US diplomats, journalists, and tourists to Tibetan areas in China", seeks to deny admission to Chinese officials who prevent Americans from visiting Tibet.
It says, "The State Department shall report to Congress annually, identifying individuals who were blocked from US entry during the preceding year and a list of Chinese officials who were substantially involved in the formulation or execution of policies to restrict the access of US diplomats, journalists, and citizens to Tibetan areas."
The bill now awaits signature by President Donald Trump to become law. Its passage was a result of a nearly four years of efforts by the International Campaign for Tibet (ICT) and other Tibetan groups under the leadership of ICT chair and Hollywood star Richard Gere, a passionate activist and a committed Buddhist, as well as its president Matteo Mecacci.
Asked how optimistic he is about Trump signing the bill into law, especially at a time when his administration is engaged in a tense trade war with Beijing, Mecacci told IANS in an interview via email, "The overwhelming support shown by the US Congress for this bill, which passed unanimously both in the House and the Senate, is sending a very clear message to the Chinese government that the American people care deeply about the situation inside Tibet, and are concerned about the isolation that China has imposed."
He said this bill is about the "principle of reciprocity that complements the Trump Administration's policy". "The State Department has also conveyed, during a hearing in the Senate, that it shares the goals of the bill and will implement it. We are confident that President Trump will take all these elements into account, when it comes to signing the bill into law," Mecacci said.
On how, once it becomes law, it might impact US-China relations in the specific context of Tibet, he said, "The State Department, which on December 4 expressed official support for the goals of the legislation and plans to implement it, will have to assess the level of access to Tibet for American citizens and identify the Chinese officials who are responsible for blocking access, and eventually denying them visas to the United States.
"This is about reciprocity and fairness, and it is very important that the United States challenges China's policy not only on trade or economic issues, but also on civil and human rights, such us freedom of movement, freedom of information and the rule of law," he said.
President Trump has not been known to pay particular attention to Tibet. It is questionable whether he is aware of the historic complexities of the problem. Given that, it has not been clear how he might approach the bill waiting for his signature.
However, Mecacci is optimistic. "As I mentioned, the US Administration has been following this bill very closely and supports its goals. In general, the Trump Administration has already issued a report on the status of Tibet negotiations in May 2018 in which it has outlined its position on the Tibetan issue."
On whether the bill may become a sort of political football in the trade dispute, he said, "This legislation was introduced in Congress well before the beginning of the Trump Administration and of the trade dispute with China. For decades, the US Congress and US Administrations have supported the aspiration of the Tibetan people to a better life. This will continue beyond a trade dispute. Since it is about American interest, we do not see how this can be impacted by the trade dispute."