Advertisement

A 78-year-old inmate sentenced to life behind bars for the murders of three women in the US, recently confessed to 90 homicides between 1970 and 2005, the FBI has said…reports Asian Lite News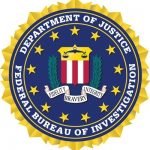 If confirmed, this number of murders would make Samuel Little one of the most prolific serial killers in US history.
Little was arrested in September 2012 at a homeless shelter in Kentucky and extradited to California, where he was wanted for drug crimes.
Once in Los Angeles, authorities linked his DNA to that found in the murders of three women between 1987 and 1989. In all three cases, the victims were beaten, strangled and then their bodies dumped in an alley, a dumpster and a garage.
Little was sentenced to three terms of life imprisonment for those three crimes, but police wanted to share his DNA and details of his modus operandi with the FBI so that a deeper investigation could be undertaken.
What the FBI found was an "alarming pattern and compelling links to many more murders," mostly "marginalized and vulnerable women who were often involved in prostitution and addicted to drugs."
"Their bodies sometimes went unidentified and their deaths uninvestigated," the FBI statement added.
A lead on a case then took the FBI to Texas: "We found a case out of Odessa, Texas, that sounded very much like him, and we could place him passing through the area around the same time," said ViCAP Crime Analyst Christina Palazzolo in the statement.
Accompanied by the Texas Rangers, the FBI decided to question Little last spring in a California prison, where he agreed to cooperate in exchange for a prison transfer.
"He went through city and state and gave Ranger Holland the number of people he killed in each place. Jackson, Mississippi – one; Cincinnati, Ohio – one; Phoenix, Arizona – three; Las Vegas, Nevada – one," Palazzolo explained.
Little remembered his victims and the murders with great detail and he was even able to draw the faces of some of his victims.
In total, Little confessed to 90 murders over a 35-year period, with the killings being committed all over the country. Of those 90, 34 have already been confirmed.