Advertisement

US President Donald Trump's administration has said it would restrict the ability of those crossing illegally to seek asylum in the country's southern border…reports Asian Lite News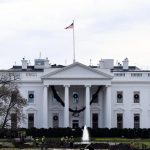 The rule becomes effective once a presidential proclamation is issued, CNN quoted senior administration officials.
The administration announced the new federal rule, issued by the Department of Homeland Security and the Justice Department, that will limit eligibility for asylum seekers coming from Mexico.
The interim rule, which is set to be published in the Federal Register on Friday, states that "if applied to a proclamation suspending the entry of aliens who cross the southern border unlawfully, would bar such aliens from eligibility for asylum and thereby channel inadmissible aliens to ports of entry, where they would be processed in a controlled, orderly and lawful manner".
It adds that "aliens who enter prior to the effective date of an applicable proclamation will not be subject to the asylum eligibility bar unless they depart and re-enter while the proclamation remains in effect".
The regulation will also amend the screening process for aliens subject to a bar on asylum eligibility, a senior administration official said.
However, it does not specify whom it applies to.
"We do not expect one action to solve immigration problems," the officials said.
The American Civil Liberties Union (ACLU) called the rule "illegal", CNN said.
"US law specifically allows individuals to apply for asylum whether or not they are at a port of entry. It is illegal to circumvent that by agency or presidential decree," said Omar Jadwat, Director of the ACLU's Immigrants' Rights Project.
Trump first revealed plans to take unilateral steps during a rambling and detail-free speech from the White House last week.