Advertisement

VK Krishna Menon was quite unlike the typical Indian politician who was inclined to assiduously cultivate his constituency either for self-promotion or political survival. He spoke out his mind regardless of consequences which indeed made him highly controversial…writes Krishna Das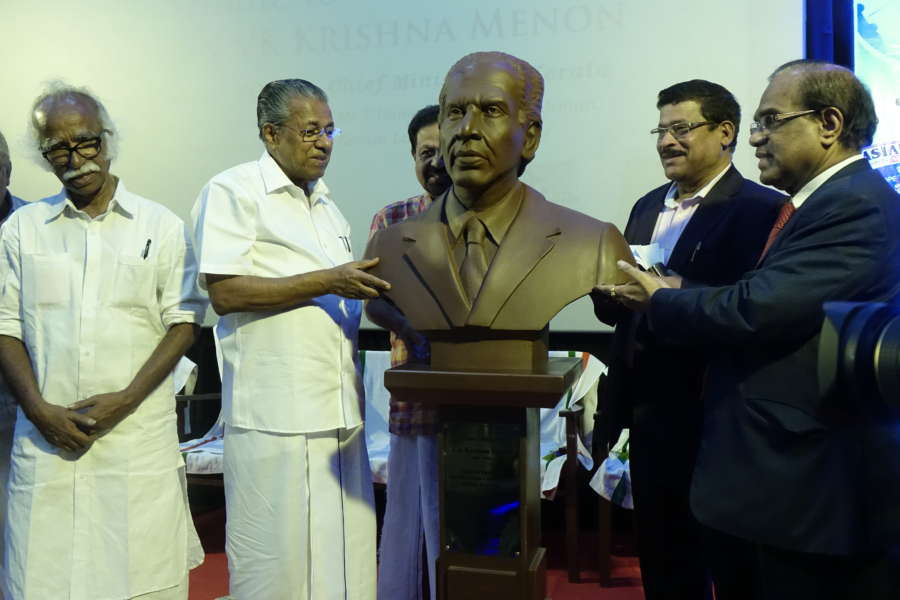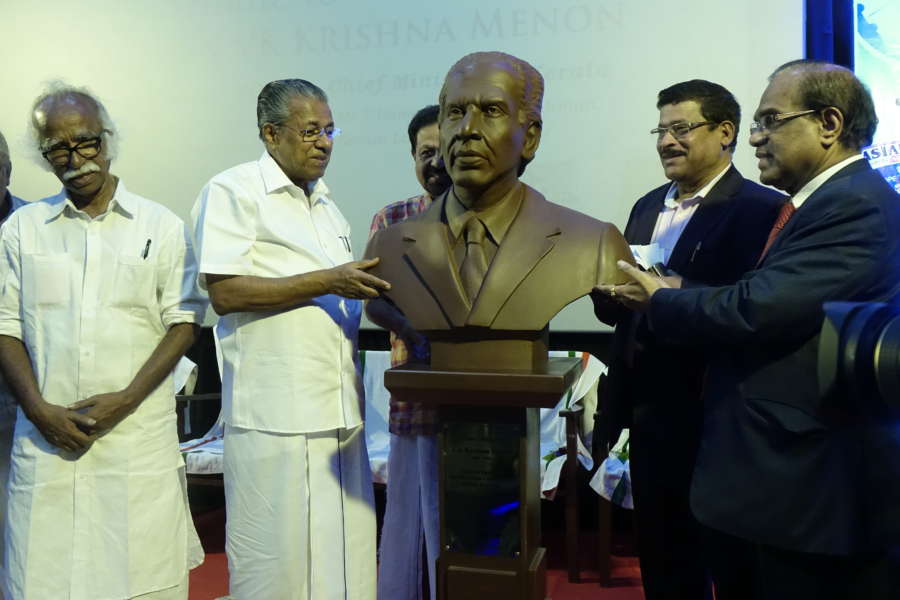 When Vengalil Krishnan Krishna Menon died in 1974, the then Prime Minister Indira Gandhi stated that 'a volcano is extinct.' A truer tribute to the man and his mission could hardly be imagined. It wasn't one of those comments customarily made by peers because they have to be quotable.
It came from one who knew and watched him intimately, first as an understudy in London and later as a comrade-in-arm in Indian politics. A dispassionate scrutiny of the man and his work would indeed bear out the comment.
Menon was quite unlike the typical Indian politician who was inclined to assiduously cultivate his constituency either for self-promotion or political survival. He spoke out his mind regardless of consequences which indeed made him highly controversial.  He had a rough outer persona that could be quite intimidating. But he never got involved in divisive politics, as some of his bitter critics both inside and outside his party, the Indian Congress Party, often accused him of causing trouble.
He always played straight even when confronted by people who were after his blood and used every dirty trick to get at him. The manner in which he was haunted out of the Congress Party after the death of his mentor, Pandit Jawaharlal, by denying him party ticket to retain his Lok Sabha seat from North Bombay constituency in the 1967 election and the dignity with which he responded to it was just one case in point.
To be sure, there are two distinct phases in his life and career that had  not been properly reckoned with in any assessment of him and his contributions as a freedom fighter, diplomat, politician, defence minister and, finally, as a conscientious dissenter. The first phase covered his days in England as a freedom fighter followed by free India's High Commissioner and later as a footloose diplomat who jetted around world's trouble spots brokering peace between warring countries, besides representing and relentlessly fighting for India and its causes in international forums, particularly the United Nations.
While his peace-brokering drew considerable admiration even among a fasirly substantial section of his critics of western genre, his advocacy of India's cause in the UN and elsewhere made him a great hero back home. If the former often revelled in portraying him as "India's Rasputin," "the Hindu Vishinsky" and "India's Communist-cuddling roving ambassador," his countrymen, including those who had not taken kindly to his leftist leanings, hailed him as "hero of Kashmir," and "harbinger of world peace." Those were his honeymoon days with fame which he, nonetheless, relished.
The second phase of his career began when he returned home reportedly at the behest of Pandit Nehru whose closest confident, friend and intellectual sounding board he had been for long.  Commenting on his closeness with Nehru  Paul M McGarr, who had written extensively on India's foreign policy-making, wrote that Menon was known to be "one of the Nehru family, in a way no other Minister is or has been," and Nehru often behaved " in a manner so paternal to suggest that he saw in Menon the son he had always so much wanted to have."
There is no denying that it was this peculiar chemistry between the two that actually catapulted Menon to prominence in the Congress Party. Within the party he wasn't a political heavy weight.  He neither had a political base that automatically ensured a place in the party hierarchy nor any sectoral interest to back him. Within the party he was a loner. And the language he spoke, the Queen's English, was alien and only a  few understood it.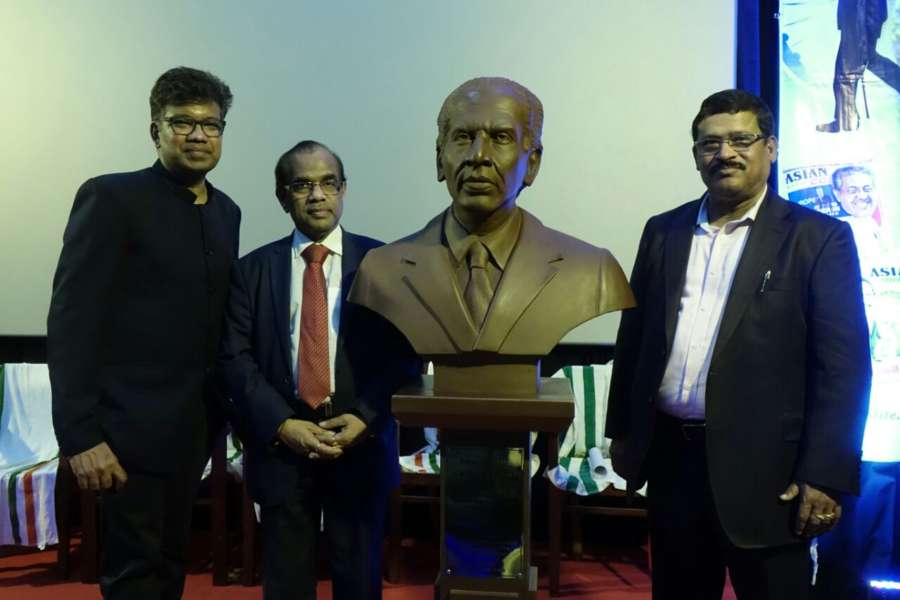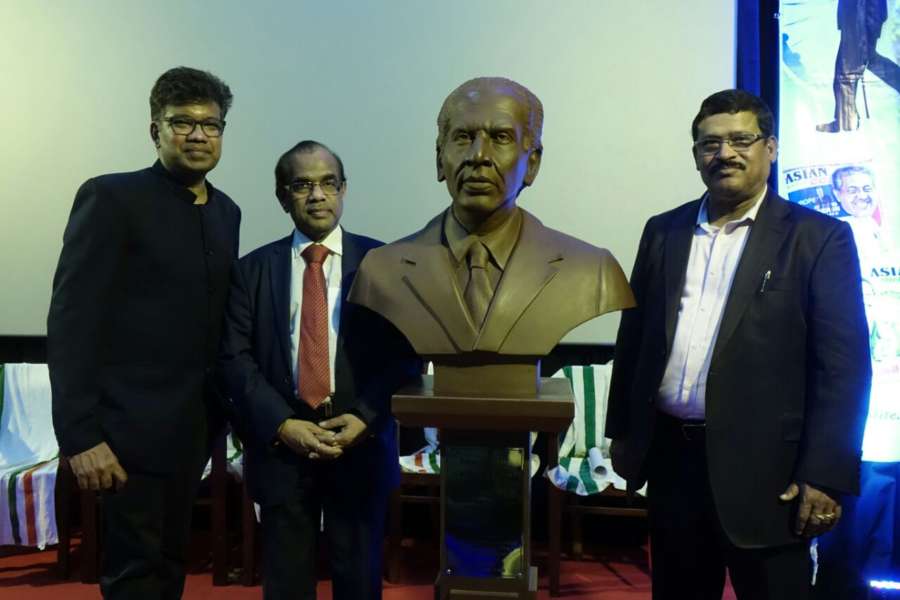 But he was well-read and could talk on a wide range of subjects, often with enviable authority. None disputed his intellectual abilities and his honesty and commitment to the causes he espoused with remarkable clarity and conviction. But, then, the sharpness of his intellect was matched by the sharpness of his tongue and that understandably earned him many enemies, inside and outside the party and even the country. In some way, that was his major undoing.
His early days in domestic politics, first as a Rajya Sabha member (1953) and then as Minister without Portfolio in the Union Cabinet (1957) and finally as Defence Minister were rather uneventful. In fact, his appointment as defence minister was described by one of his later-day critics, D R Mankekar, a celebrated journalist of the time, as having brought a "fresh breath of air, which blew away the cobwebs and layers of dust accumulated on the portfolio over the years."
It wasn't an exaggerated description of the defence scenario of the time. In fact, after the sudden demise of the country's first defence minister, Sardar Baldev Singh (1947-52), in the first cabinet of independent India, the defence portfolio had been held, more often than not, by relatively lightweight politicians in the rank of minister of state, which was a notch below the cabinet rank. In some way, this also amply reflected the overall importance given to defence in governance, the threat the country faced at that time, and subsequently too, from across our borders notwithstanding.
In retrospect, it was the "fresh breath of air" that Menon tried to bring into his ministry that finally led to a slew of avoidable controversies involving him and those in uniform, which in one case resulted in the then Chief Army Staff, General K S Thimayya, putting in his paper in a huff. In some ways, this was inevitable because having been used to a free run for long, the uniformed top bosses would have found it difficult to take kindly to any sort of interference by the civilian authority which they found not only nettlesome but also abrasive and offensive. It is entirely arguable whether a less assertive and more persuasive Menon would have had what he wanted and still carried the day.
That said, none, not even his bitterest critics, would dispute his enormous contribution in laying the foundations for India's own defence industries with a view to making the country less dependent on imports for meeting its military requirements. The focus was not merely on producing conventional but also on getting into modern versions of them for which he even sought foreign tie-ups but not at any cost. One such case needs retelling. When BEML, a defence public undertaking, sought a foreign tie-up with an American company for transfer of a particular technology the latter wryly queried whether the Indian technicians were smart enough to imbibe it. Deeply hurt by the comment, he snapped the discussion and asked the latter whether they could take up the challenge as they were insulted and promised the needed fund. In less than two years, the required product was perfected within the country.
But the full measure of his policy of indigenisation was felt much later when our security strategy was redrawn in the aftermath of our dismal military debacle against China.  This was recognised by no less a who person than R. Venkitaraman, defence minister during 1982-84, who wrote in his memoirs in glowing terms about Menon's contribution towards making the country self-reliant in defence materials.
A warmer appreciation of what he did to his country would perhaps have been possible had he been less acerbic in his words and deeds and more accommodating of people who did not share his ideologies. Within the cabinet too he had few friends. To what extend he was short-changed for funds by, say, the Finance Ministry under Morarjee Desai, who was known to dislike him, for many of his projects and programmes would be a good enough study to put the whole issue in perspective.
John Kenneth Galbraith, the US ambassador of the time, once famously said of Krishna Menon which could be a good enough epitaph. He said, "I have rarely encountered a politician who is more completely exempt from the wish to be loved."
That sums up VK Krishna Menon to the T.