Advertisement

The US White House has said it will "temporarily reinstate" CNN reporter Jim Acosta's press pass in response to Federal Judge Timothy Kelly's order, while insisting that "there must be decorum at the White House"…reports Asian Lite News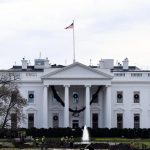 The judge granted CNN's request on Friday morning for a temporary restraining order which will allow Acosta to get access to the White House again at least for now, but didn't rule on CNN's lawsuit against US President Donald Trump and several top White House aides over the dispute.
"In response to the court, we will temporarily reinstate the reporter's hard pass," said White House Press Secretary Sarah Huckabee Sanders in a statement.
White House "will also further develop rules and processes to ensure fair and orderly press conferences in the future," said Sanders.
She added that the federal judge "made clear that there is no absolute First Amendment right to access the White House."
CNN on Tuesday sued the administration over the suspension of Acosta's press pass to the White House following his heated exchange with the president last week, claiming the decision violated the reporter's First and Fifth Amendment rights to free speech and due process.
The judge said the White House did not provide Acosta with the due process required to legally revoke his press pass, adding that he believes CNN and Acosta are likely to prevail in the case overall, according to a CNN report.
It is thought that based on the judge's explanation, the White House could seek to revoke Acosta's press pass again if it provided that due process.
The Justice Department on Wednesday argued in a legal filing that the president and White House possess "broad discretion to regulate access to the White House for journalists."