Advertisement

Women Empowered event entitled "Making a Difference" sponsored by Barclays Embrace Network, held in Baker Street, London.  The speakers at the event shared their stories about making a difference in their lives and the wider world….reports Asian Lite News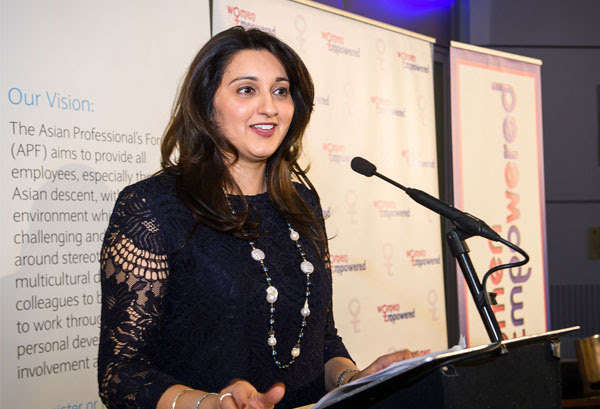 Ahlya Fateh, Managing Director of Amanda Wakeley. Cllr Mimi Harker OBE and Nazir Afzal OBE, former Chief Crown Prosecutor for NW England and formerly Director in London were the stellar line up for the latest Women Empowered event entitled "Making a Difference" sponsored by Barclays Embrace Network , the speakers shared their stories about making a difference in their lives and the wider world.
Reena Ranger, chairman and co-founder of WE,  introduced each speaker, "their bios do not begin to do them justice, they have all made huge differences in the outside world,  through the campaigns they havelead, the social and cultural change they have contributed to or the prosecutions they have lead". Reena spoke candidly about each speaker and the impact that they had personally on her, as role models they had helped her to envisage and navigate her way to achieving her goals, their advice had been silent support and strength and their example had been profound in their teachings.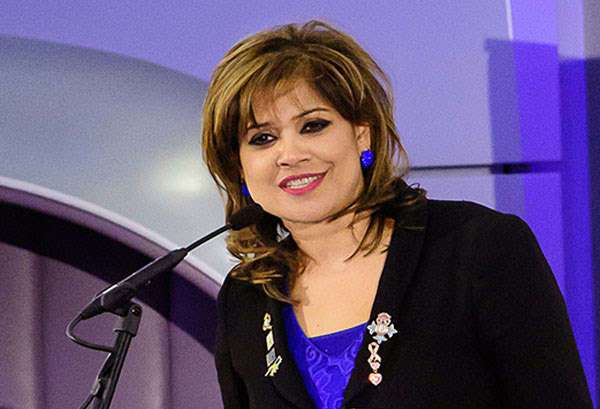 Cllr Mimi Harker OBE, responsible for the campaign and a subsequent 12A cinema classification of a major Hollywood blockbuster the first Asian Mayor of Amersham, spoke about every person having the ability to make a change, one person can, she emphasised. She spoke of all the wonderful life experiences she had had, all because of one action. The advice she now gives to all whom she meets is that when an opportunity presents itself, don't second guess yourself; see that opportunity as an open door and walk through it boldly, bravely, with confidence and  expectation. If you don't like what you see you can come back but if you don't try you will never know what lies beyond it. She spoke of her naturally shy nature and how the journey she has been on has enabled her not only to speak to anyone or address a room of people, but also make change through many channels and how that change had altered her as a person. One person can make a difference if you put your mind to it!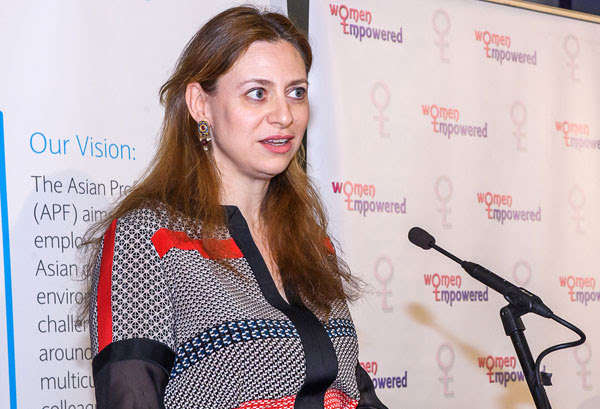 Ahlya Fateh, who has held a number of high profile roles in the fashion industry, spoke about that feeling that many experience that was something bigger was to be done in life. The most important way one can make a difference is to live the biggest life. She told the audience, "be bold and mighty forces will come to your aid. In the past, whenever I have fallen short in almost any undertaking, it was seldom because I hadn't tried and failed, it was because I had let fear of failure stop me from trying at all…. don't let fear of failure stop you from trying, what would you do if you weren't afraid?  Find your passion, the thing that makes your body, mind and heart hum." She spoke of how damaging it was for one's soul to live a small life when your being is crying out to experience a greater opportunity. She talked about connecting with the special thing that drives you and the more one connects with it, one is motivated to do more and it can produce miracles and change the world one day or one thing at a time.  She reminded those present to always help others who are on their journeys, "we stand on the shoulders of giants."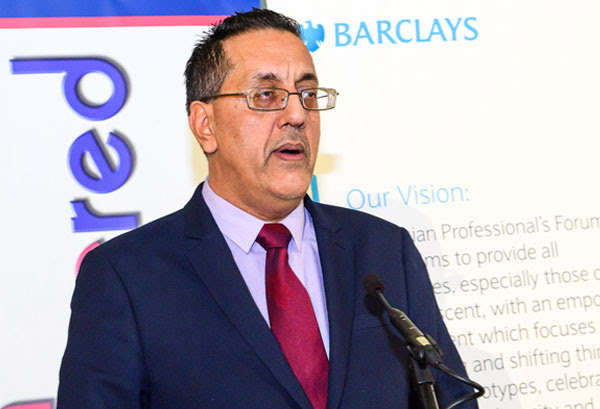 Nazir Afzal told the 130 guests present that to make a difference you have to act differently, push yourself and step outside your comfort zone and spoke of the importance of events such as WE as places which bring people together for mutual support.  He spoke of the ground-breaking work he had lead and contributed on – by understanding and taking a genuine interest in issues that were not being given the time they needed, he has been instrumental in making forced marriage and stalking into criminaloffences.  He praised the everyday heroes working in NGOs and charitable organisations who are making changes every day to people's lives. Differences can be made in small or big way if one opens ones mind, listens to concerns, takes time to understand and hears what is needed.  He encouraged those to remember that all present  have a talent or spark that they can share more widely and it can benefit society immensely.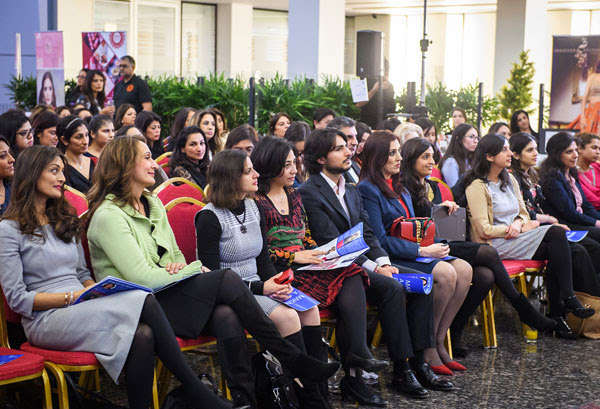 Heeral Shah, from Barclays Embrace Network addressed the guests, spoke of the shared belief of Women Empowered and the Embrace Network in championing diversity and inclusion with a strong leadership and role models.  Heeral spoke of the impact the speakers had had on her and those present and spoke of her pride in enabling the event to take place.
Stall holders exhibiting on the night were Pavan Henna, Designer Studio, Chin's Kitchen and Savanna Couture.
Women Empowered is due to hold its next event in May. For more details –  www.womenempowered.co.uk