Advertisement

The UN World Day for Cultural Diversity for Dialogue and Development was marked at the House of Lords during which diplomats from South Asian missions of Nepal, Sri Lanka, Maldives and India in the UK have spoken….reports Asian Lite News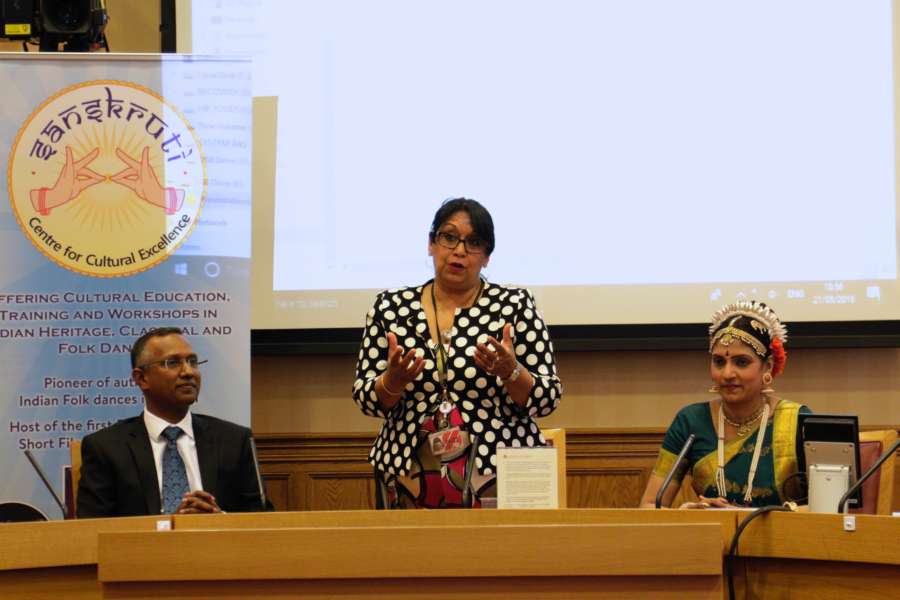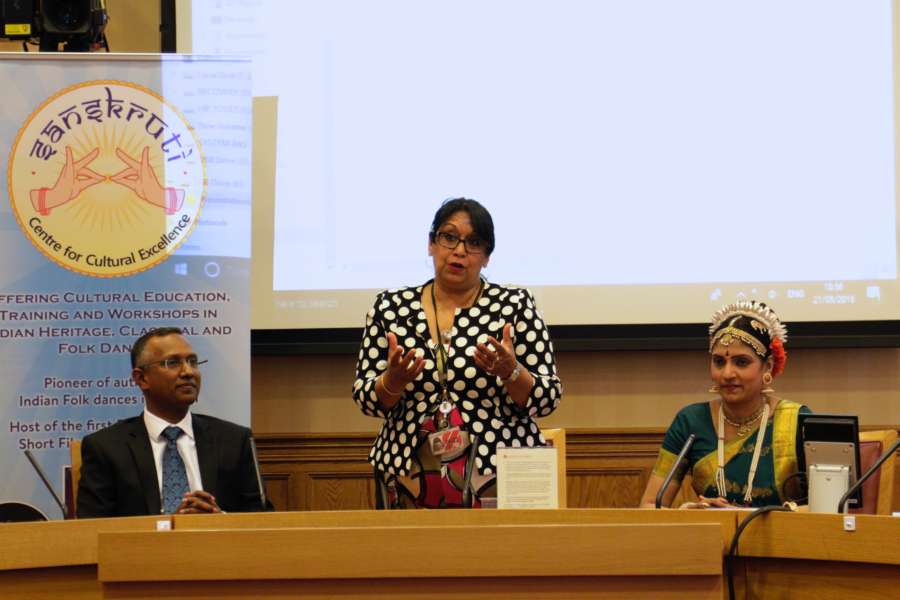 Hosted by Baroness Sandip Verma and organised by Sanskruti Centre for Cultural Excellence, the event saw several members of public from multiple regions in attendance. After a welcome message was rendered by parliamentary host Baroness Verma, Deputy Chief of Mission of Embassy of Nepal Mr Sharad Raj Aran has spoken on the cultural diversity of Nepal.
An interesting audio-visual presentation was given by Deputy Ambassador of Maldives Mr Hassan Shifau on the diversity and uniqueness of Maldives giving geo-historic references to present day conglomeration. Third Secretary of High Commission of Sri Lanka Mr Vithurson Vincendrarajan spoke on Sri Lanka, the efforts to improve its image in the recent years and a hope to develop further. Minister- Coordination at the High Commission of India Mr A.S. Rajan gave a brief message on the occasion. Also in brief attendance were Seema Malhotra MP who emphasised on the importance of Cultural Diversity and the need to harness it for a successful and harmonious future and Lord Gadhia who quoted some excerpts from UNESCO Director General's message and has appreciated how diversity contributes to the collective accomplishments.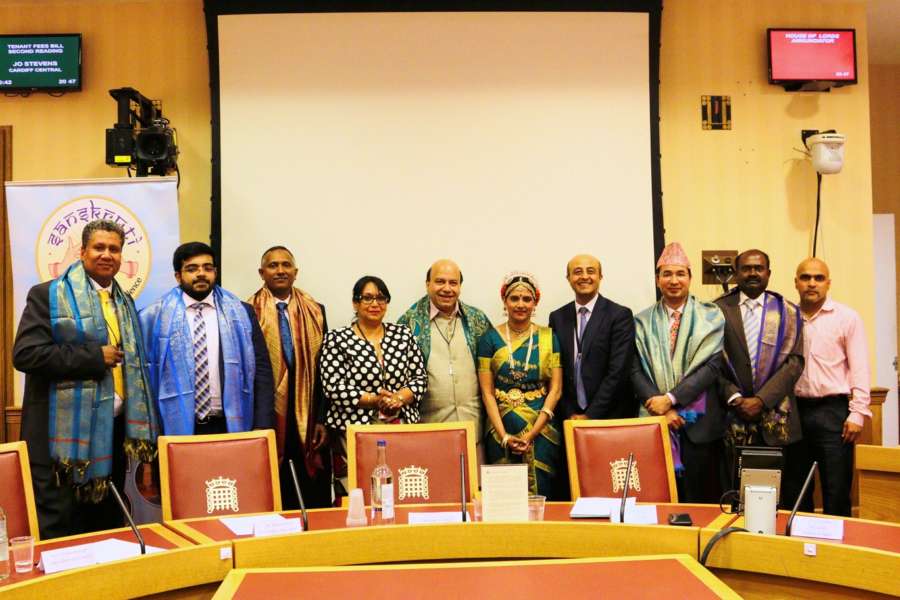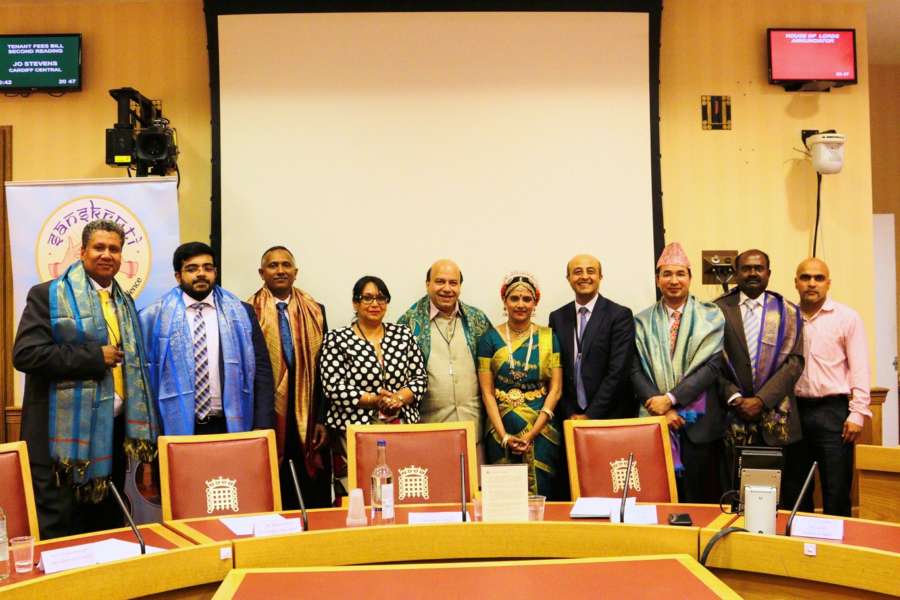 Cultural presentations of Nepal, Sri Lanka, Bangladesh were presented Pratibha Nakshatra's Anisha Gurung, Neetha Rohini dance group's Suvini Nilagarathna, Niduki Botheju and Ruwani Narangoda, and renowned British Bangladeshi dancer Showmi Das. Kathputli (Puppet dance) of Rajasthan by Shine Krishna, Mathuri dance of Telangana by Sur Bharti's Suvarchala Madireddy, Prasanthi Aripirala, Rashmi Lakhapate and Sinjini Chakraborty,and Natti dance of Himachal Pradesh by British Himachali Association  were all performed for the first time on British soil and have captivated the audiences with their colour, vigour and vibrance.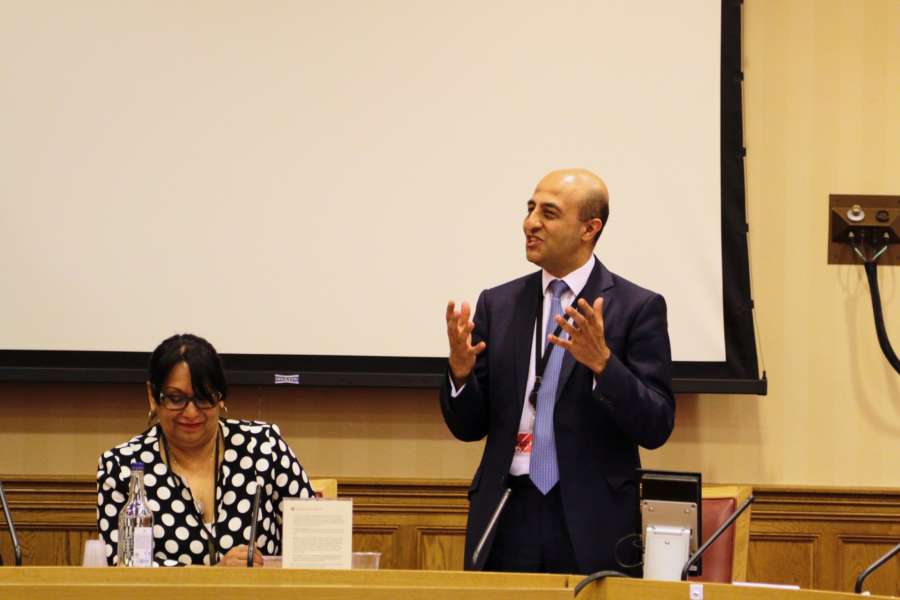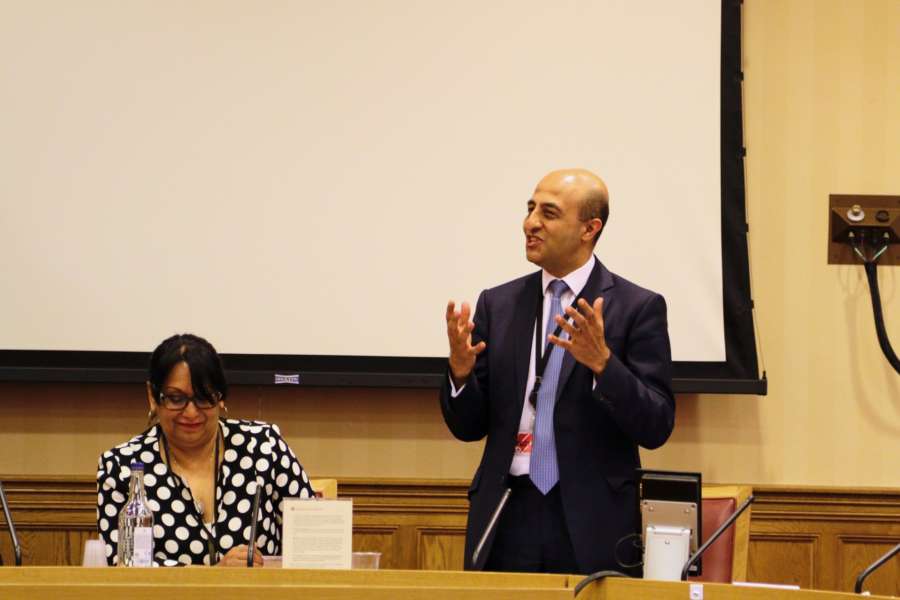 The culturals have kickstarted with a classical dance performance by Ragasudha Vinjamuri depicting the strength of diversity and the uniqueness of togetherness, concluded aptly by renowned dancer Deepa Ganesh's presentation on devotion, immersion and spirituality. Entrepreneur Umesh Perera spoke on cultural diversity and globalisation. Senior politician and philanthropist from India Mr Vijay Jolly has given a charming finale message commending the efforts of organisers and participants.