Advertisement

Ishwar Sharma is the current under-11 UK national yoga champion and is also the winner in the under-8 world champion in both individual and artistic yoga….reports Asian Lite News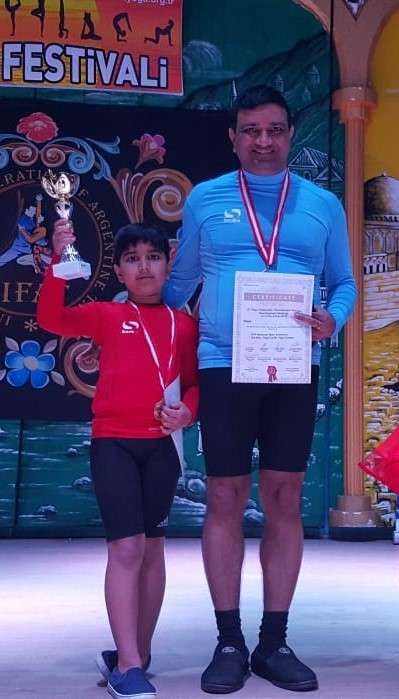 Ishwar Sharma, 8-year-old yoga prodigy from Sevenoaks, Kent United Kingdom won the gold medal in the International Euro Asian Yoga Championship 'Mr yogi and Miss Yogini' in Antalya, Turkey. The event was organized by Turkey yoga sports federation at Daima Resorts, Antalya.
Ishwar Sharma has competed with 11 countries from Asia and Europe across all age groups. Ishwar's father, Dr. Vishwanath won the silver in the same event. His parents are from Mysore, India.
Ishwar has been called "Youngest Wonder Boy" by the OM Magazine, one of the best magazines in the world of yoga! He is the current under-11 UK national yoga champion for two years and is also the winner in the under-8 world champion in both individual and artistic yoga.
Ishwar has created a unique way to promote yoga to inspire children and adults to take up yoga as a daily practice. He and Indira along with Dr Vishwanath perform Vedic yoga with choreography to music, which includes Hatha yoga postures with Acroyoga and artistic yoga.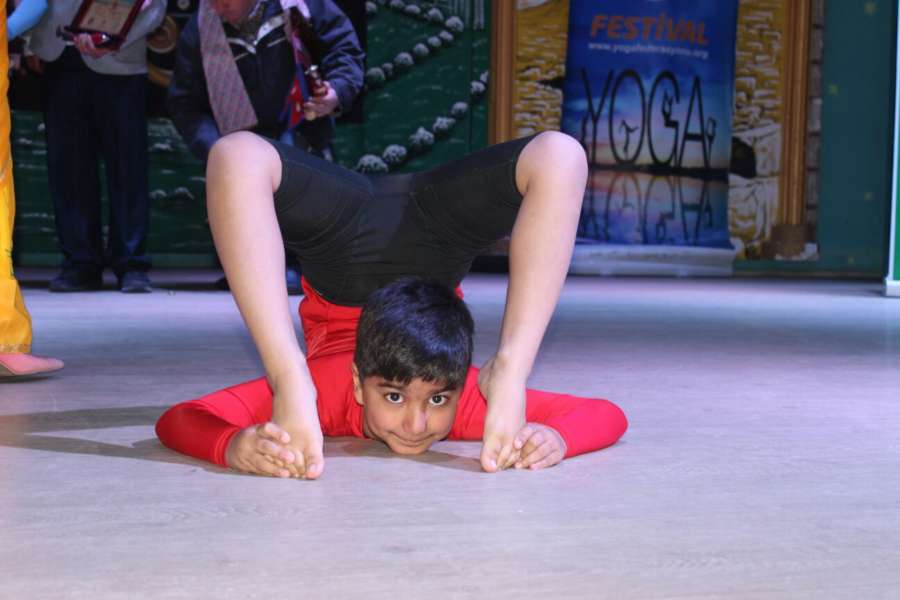 They have performed in more than 100 various national and international events. He has performed in many charity events and raised funds for the underprivileged. Notable vents include 'World Yoga Championship' in Italy in July 2016, World Games in Kathmandu, Nepal in June 2017, and European Yoga Sport Cup 2017 championship in Prague on November 9th-12th, 2017.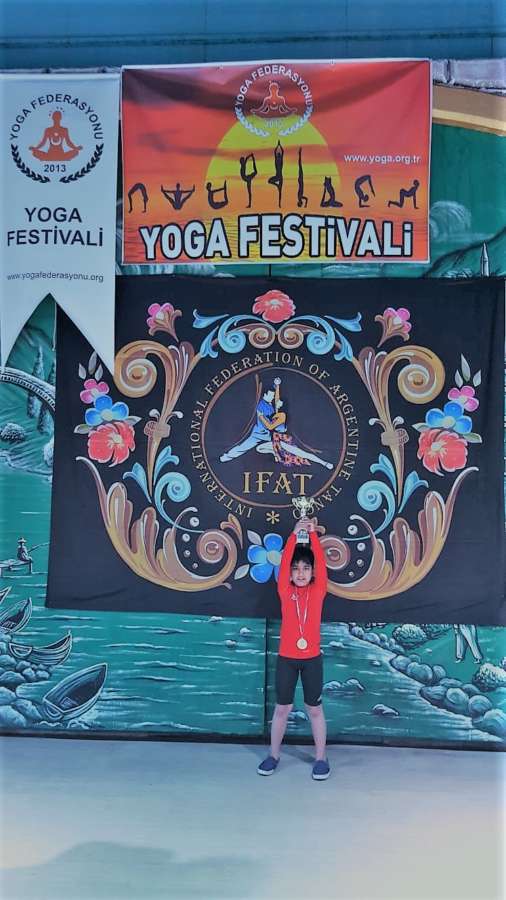 Ishwar has been the finalist in British Indian of the year award 2017 and has been shortlisted for this year too.
He has featured in many television programs to promote yoga including the BBC, ITV, ZEE TV, NDTV, News 9 etc. He has had several articles written about him in various newspapers and journals.
Ishwar is seeking to spread awareness about yoga and its benefits, especially among children. He believes in the concept of 'Vasudaiva Kutumbakam' which means the whole world is one family and wants to spread the message of universal peace and brotherhood through yoga. He has now qualified to compete in the world Students Games in Cannada, June – 2018.