Advertisement

Inspired by her Lahorean Mirza (Mughal) roots, Bradford based Zareena is a much sought after visual artist and creative arts tutor. Giving up her job of fifteen years in the finance and administration sector, Zareena set up her company 'Zareena Art' which works nationally….writes Prof Geetha Upadhyaya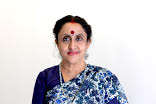 Zareena's varied visual artistic skills includes glass painting, Arabic calligraphy, Textiles art (banner making, fabric painting, silk painting, printing, creating fashion design accessories and soft furnishings), mosaic patterns, henna painting, cake decorating, canvas and 3d wall art, designing frames, mirrors, vases, cards, gifts and various handmade items and bespoke commissioned artwork.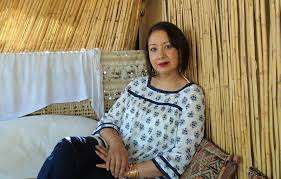 Reflecting her own style and passion to connect with the needs and interests of different community groups, inspired by South Asian and Arabic calligraphy and keeping in mind the different levels of engagement, Zareena cleverly uses mixed media to fuse traditional with modern and contemporary art and at the same time recycling items to create sustainable pieces of artwork.  Delivery of theme-based, tailor-made workshops, and programmes in communities, schools, Open College Network Courses (OCN Level I & II) is how Zareena delivers her unique creative activities.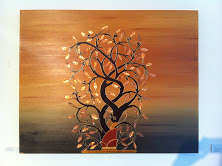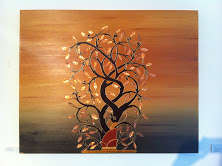 Although Zareena mainly works as a solo artist, she has collaborated with many artists, students, young people for art workshops or exhibitions and festivals.  She wishes to share her passion, joy, and knowledge of art through her interesting and important works whilst unravelling the talents of local people, encouraging them to express themselves, engaging and exchanging their creativity and empowering them to succeed in life, thereby proving that arts makes a difference and changes people's lives.
Zareena is exploring different aspects of art to integrate in her practice leading to a fresh direction. She is keen to a see a new generation of South Asian visual artists emerge who will retain tradition yet bring a new vision, avail greater job and exhibition opportunities supported by artists and mentors network with easier access to funding.
Look out for Zareena's new exhibition in the near future.  Asian Lite wishes Zareena the very best in her new ventures!
E-mail: zareenabanoart@gmail.com
https://www.facebook.com/zareenaart/