Advertisement

To tackle the spread of misinformation and fake news, Facebook is building a war room at its headquarters in California for both Brazil and the US midterm elections…reports Asian Lite News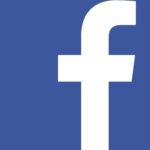 It will have people from different teams — from engineering, threat intelligence, data science, policy, legal — and will serve as a command centre for Facebook to make real-time decisions, the social media giant said in a blog post.
The company also announced two new partnerships on election integrity ahead of Brazil elections next month and the US midterms in November.
"One is with the International Republican Institute and the other is with the National Democratic Institute. The goal is to draw on the expertise from these two organisations to further assist with our international election integrity efforts for elections around the globe," said Facebook executives.
From October 2017 to March 2018, Facebook blocked or removed almost 1.3 billion fake accounts.
"Last week, Stanford University published a study on this information. It found that interactions with fake news sites on Facebook have fallen by more than half since the 2016 election as a result of our efforts to prevent this junk from going viral," said Facebook.
Earlier this week, Facebook announced additional security checks for people using the platform who are affiliated with a US federal and state campaign.
"These pilot programmes will help us better protect candidates and campaign staff, who we know are often targets of hackers and foreign adversaries in the lead-up to an election," said the company.
"Before an election, we have tools that let you hear from candidates in their words learn more about who is on ballots and make a plan to vote.
"On election day we let you tell your Facebook friends you voted. And after elections, we help connect users with their new representatives, allowing them to better communicate and hold officials accountable," it added.
In July, Facebook removed a network of 196 pages and 87 accounts that violated the company's authenticity policies.
In August, it took down a network off 74 groups, 57 accounts and five Pages that were enabling people to trade likes and reactions with the goal of falsely amplifying engagement for financial gain.