Advertisement

Seven Google employees have resigned citing lack of corporate transparency after the Internet giant revealed its efforts to re-enter China through a censored search application code-named project "Dragonfly"…reports Asian Lite News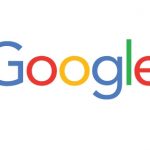 The company's staffers shared the list of names on an email list dedicated to discussions of ethics and transparency issues at Google.
"Three sources familiar with the matter confirmed the existence of the list, which is made up largely of software engineers whose experience at Google ranges between one and 11 years," BuzzFeed News reported.
One of the names on the list includes former Google Senior Scientist Jack Poulson, who worked for Google in Toronto before resigning last month.
About 1,000 employees signed an open letter asking the company to be transparent about the project and to create an ethical review process for it that includes rank-and-file employees, not just high-level executives, according to CNET.
"The reported resignations illustrate a shifting cultural environment at Google, where employees have been more outspoken, publicly challenging strategy set by the company's leadership," the CNET report added.
This comes days after it was announced that Google Cloud's artificial intelligence (AI) Chief Scientist Fei-Fei Li would be replaced by Andrew Moore, dean of Carnegie Mellon University School of Computer Science.
Google's reported plan to launch a censored version of its search engine in China has come under heavy criticism from a former Asia-Pacific head of the company's free expression issues who called it a "stupid move".
The search engine giant had launched a search engine in China in 2006 but pulled the service out of the country in 2010, citing Chinese government efforts to limit free speech and block websites.