Advertisement

Microsoft announced to expand its personalised "Search" feature for both inside and outside "Microsoft 365" by incorporating Artificial Intelligence (AI) technology to make organisational search more effective and the results more accurate…reports Asian Lite News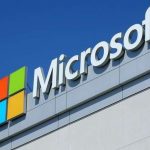 "Microsoft 365" is an integrated bundle of Windows 10, Office 365 and Enterprise Mobility and Security (EMS) solutions by the tech giant, sold on a subscription basis.
The "Microsoft Search" capability is a feature that intelligently helps users find, discover, command and navigate across an organisation's network of data.
"Our vision is a cohesive and coherent search capability, prominent in every experience, providing the way to search across all your organisation's data — both inside and outside of 'Microsoft 365'," the company said as it kicked off the annual "Ignite 2018" conference here.
As part of the announcement, "Microsoft Search" would now be available on the company's web search engine "Bing", "Office" suite and "SharePoint" mobile app — a web-based collaborative platform used for integration with "Office" and "Outlook" mobile app.
The tech giant said in the first half of 2019, the "Office" suite-wide "Search" feature would expand in Windows to allow users perform local and organisational searches concerned with people, flie locations and more.
"In 2019, we will build native connectors for popular third-party applications that will surface search results in line with Microsoft data into all the search experiences including Office, Windows, Edge and Bing.com, allowing admins to select the connectors they wish to use for their organisations," said the company.
With this facility, Microsoft plans to give organisations the ability to customise search sources, show search results with custom refiners across verticals and alter the display of information appearances in result pages.
"Using machine reading comprehension technology is just one of the many ways we'll be continuously improving 'Microsoft Search' in the future," the company said.
Microsoft introduced personalized search across Office 365 at "Ignite" last year.