Advertisement

Steven Smith stepped down as Australia captain for the remainder of the ongoing third Test against South Africa and was penalised by the ICC on Sunday in the wake of the ball-tampering controversy….reports Asian Lite News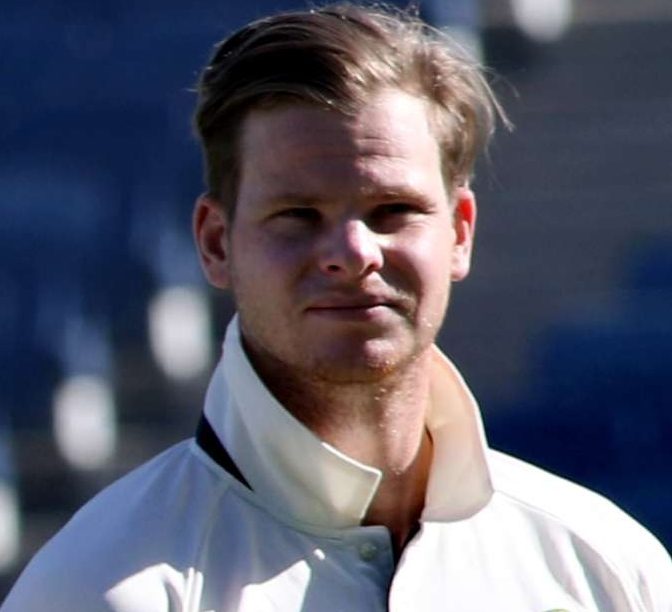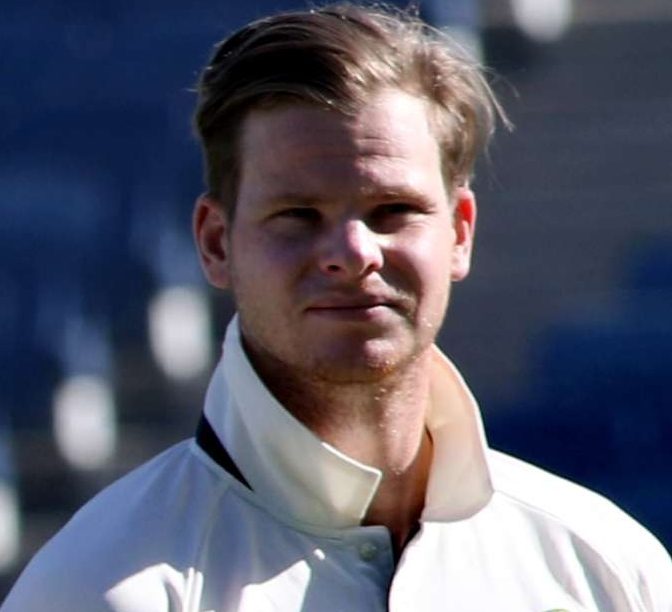 Steven Smith stepped down as Australia captain for the remainder of the ongoing third Test against South Africa and was penalised by the ICC on Sunday in the wake of the ball-tampering controversy.
Smith's deputy David Warner also stepped down as vice-captain. Wicketkeeper Tim Paine acted as captain at Newlands, with both Smith and Warner taking the field on Sunday.
The decision comes on the back of the ongoing ball-tampering controversy, with Australia's Cameron Bancroft caught on cameras using what is believed to be a tape before attempting to hide the object down the front of his pants, moments before the umpires seemingly inquired about the contents of his pockets on the third day of the Cape Town Test on Saturday.
Television footage later showed Bancroft rubbing the ball and then seemingly putting an object back in his pocket.
As soon as the incident was shown on the giant screen, the player was questioned in the presence of his captain Steve Smith by the two on-field umpires Richard Illingworth and Nigel Llong.
The on-field officials along with third umpire Ian Gould and fourth umpire Allahudien Palekar later charged Bancroft.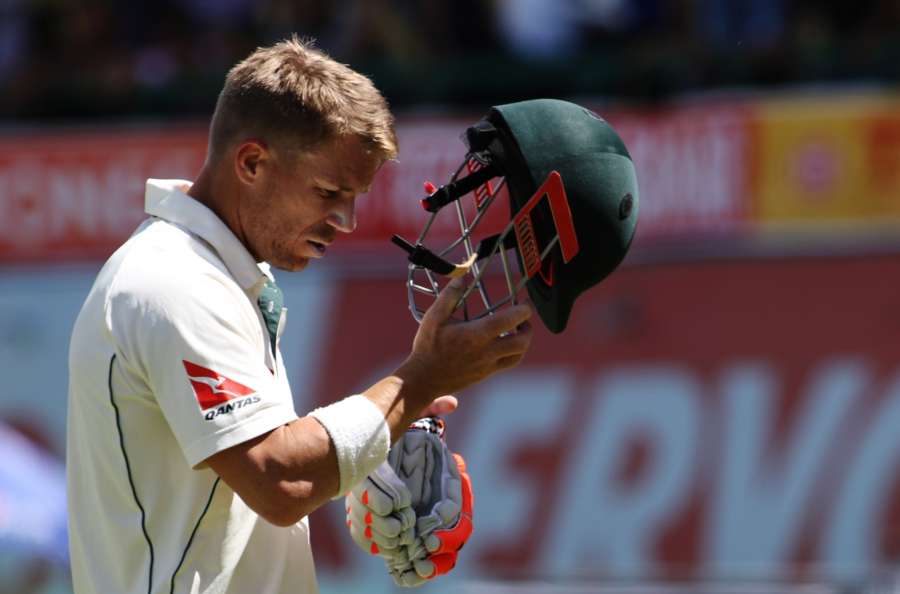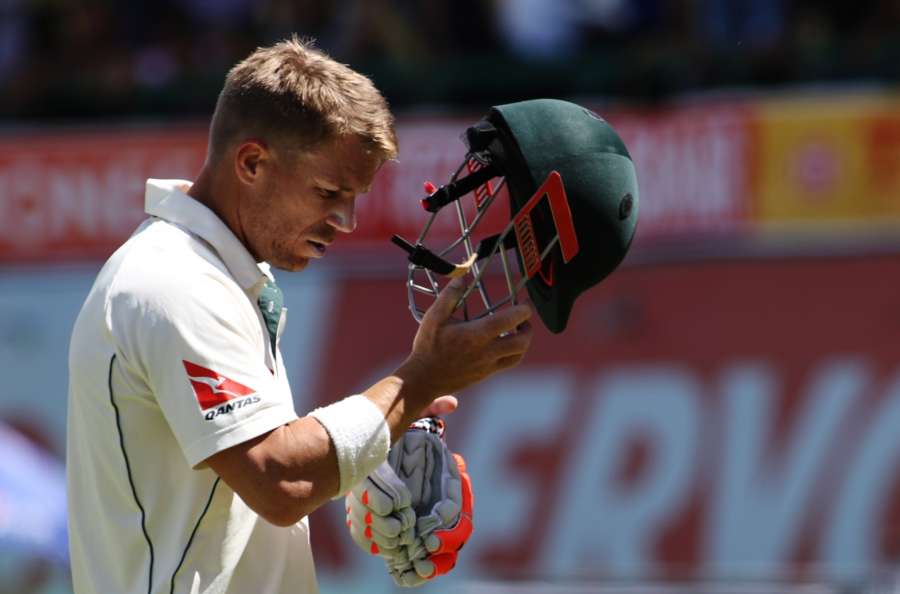 The umpires inspected the ball at that time and elected not to replace the ball and award a five-run penalty as they could not see any marks on the ball that suggested that its condition had been changed as a direct result of Bancroft's actions.
Smith and Bancroft admitted to the offense after play on the day, and Bancroft was charged by the International Cricket Council (ICC) for altering the condition of the ball.
A contrite Smith and Bancroft later addressed a press conference, admitting to ball-tampering and apologised for their actions.
"Following discussions with Steve Smith and David Warner, they have agreed to stand down as captain and vice-captain respectively for the remainder of this Test match," Cricket Australia CEO James Sutherland said.
"This Test match needs to proceed, and in the interim we will continue to investigate this matter with the urgency that it demands.
"As I said earlier today, Cricket Australia and Australian cricket fans expect certain standards of conduct from cricketers representing our country, and on this occasion these standards have not been met," he added.
On Sunday, the ICC slapped Smith with a one-match suspension and fined his entire match fee.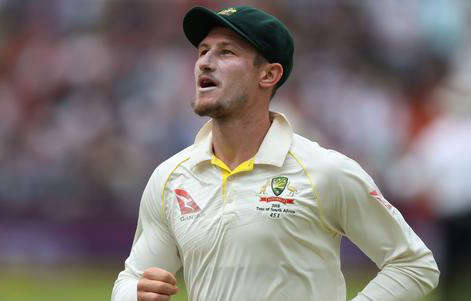 "ICC chief executive David Richardson laid the charge against Smith under to Article 2.2.1 of the ICC Code of Conduct for players and player support personnel which prohibits 'all types of conduct of a serious nature that is contrary to the spirit of the game'.
"Smith accepted the charge and the proposed sanction of two suspension points which equates to a ban for the next Test match and which will see four demerit points added to his record," the ICC said in a statement.
Additionally, Bancroft has been fined 75 percent of his match fee and handed three demerit points for breaching Level 2 of the ICC code of conduct.
Later on Sunday, Smith's Indian Premier League (IPL) franchise Rajasthan Royals said they will wait for instructions from the Board of Control for Cricket in India (BCCI) before taking any action.
"We have been made aware of the controversy of ball tampering in the ongoing Australia-South Africa series and await further instructions from BCCI, before we make any announcement. We at Rajasthan Royals will not tolerate any actions that are unfair by definition and bring disrepute to the game of cricket. Our Zero tolerance policy applies to everyone in our team. Please bear with us," the Royals said in a statement.
The CA also apologised to Australia cricket fans, admitting that the episode had put the integrity of the players as well as officials under scrutiny.
"We are sorry. We are sorry that you had to wake up this morning to news from South Africa that our Australian Men's Cricket team and our Captain admitted to conduct that is outside both the Laws of our game and the Spirit of Cricket. This behaviour calls into question the integrity of the team and Cricket Australia," Sunderland said in a statement.
"As I said at a media conference earlier today, Cricket Australia and Australian cricket fans expect high standards from cricketers representing our country, and on this occasion, these standards have not been met.
"We know how you feel and have heard your feedback loud and clear. We share your anger and disappointment," he added.
The off-field issues affected Australia's on-field performance as well as South Africa rode on superb bowling by star pacer Morne Morkel to claim a 322-run victory.
Needing 430 runs for a win, the Australians suffered a batting collapse in their second innings and were bundled out for a mere 107.
Morkel ran through the Australian middle and lower order to return figures of 5/23. He finished with a match haul of nine wickets following figures of 4/87 in the first innings.
The Proteas now lead the four-Test series 2-1.
https://www.youtube.com/watch?v=D1sKZUbpG6A